Cinnamon Apple Iced Tea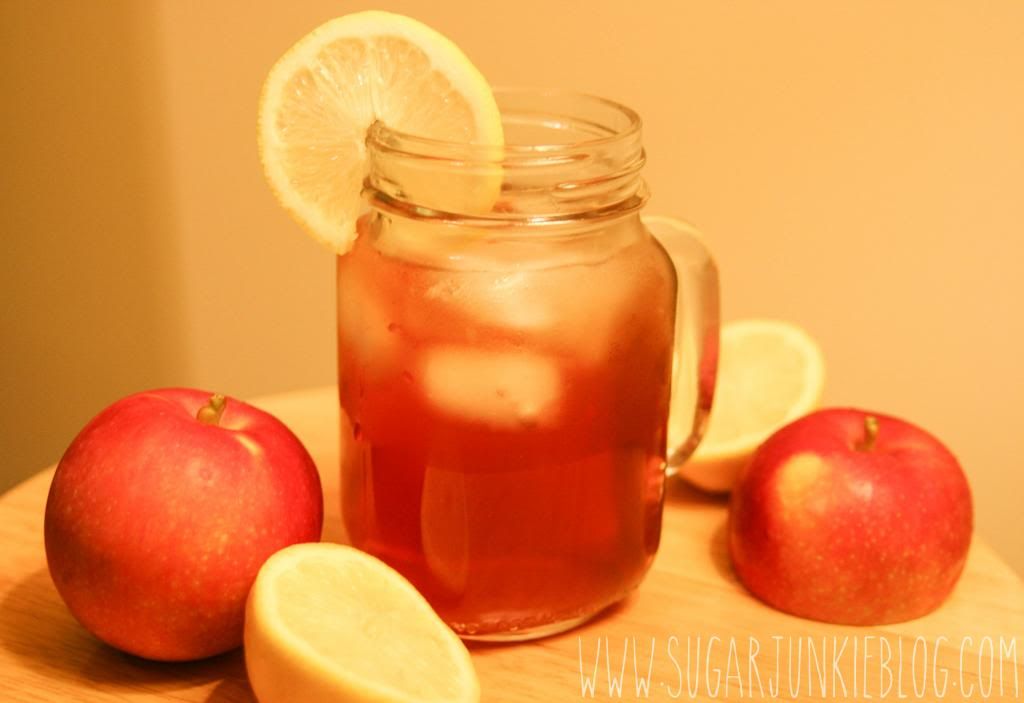 As of this post, Wisconsin is undergoing this undecided weather mixture. Some days it's cold enough for hoodies, boots and it definitely feels like October... then on other days it's 75 degrees out, sunny, and perfect for shorts!
October is usually when I stock up on boxes of tea. I found this Cinnamon Apple Spice flavor and have been waiting for the mood for tea to strike me so that I could taste it. Naturally, after I buy a new hot tea flavor, the weather decides to give us a series of really hot days! So it was time to make Cinnamon Apple Iced Tea!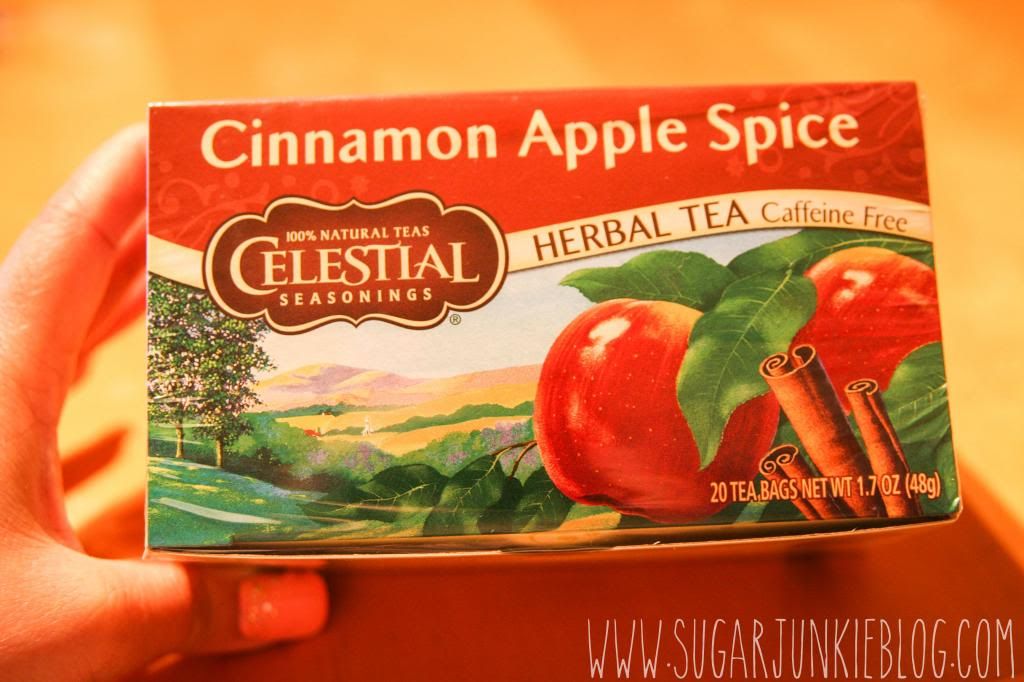 The recipe is really easy to follow, most of your time is literally spent waiting for the tea to cool down. I used a vanilla simple syrup to give it a sweeter flavor. This simple syrup is something that you could use for a lot of other beverages, especially cocktails! I suggest keeping the extra simple syrup in a glass or plastic container with a lid, in the fridge for up to 2 weeks.


Slices of apple and lemon top it off with a decorative touch. It's got hints of an apple cider taste and the cinnamon spice isn't too overpowering. I'm not really a fan of cinnamon spicey things, but the sweetness in this iced tea is very well balanced and it is good stuff.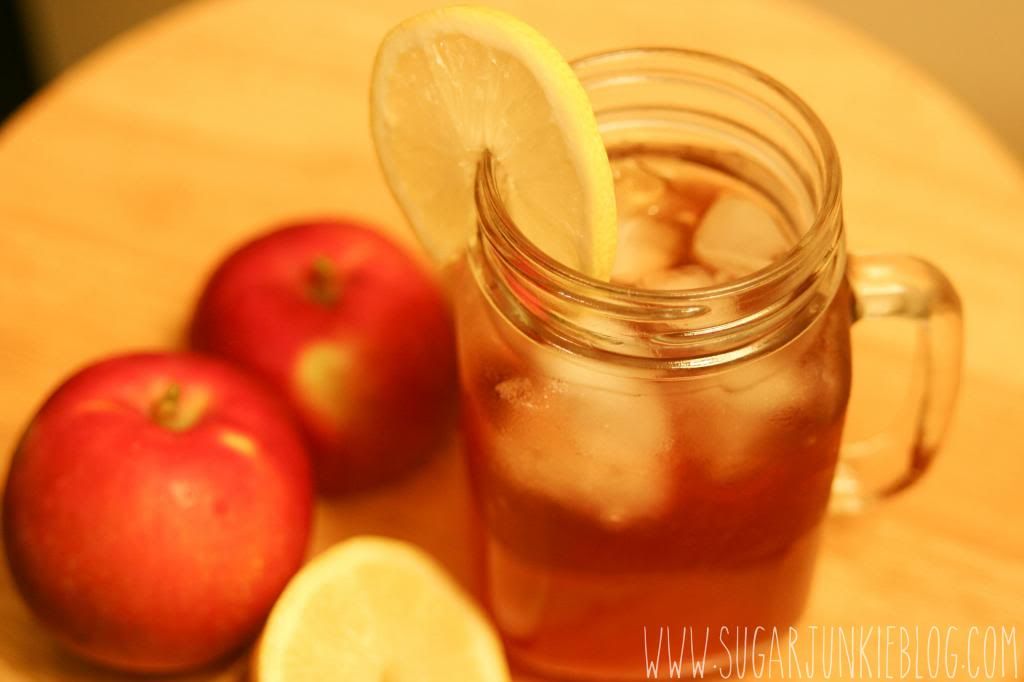 For the Tea
6 cups water
6 Cinnamon Apple Spice teabags
1 1/3 cups Vanilla Simple Syrup (Recipe Below)
1 Small Apple, thinly sliced
1/2 Lemon, thinly sliced
For the Simple Syrup
1 cup sugar
1 cup water
2 tsp Vanilla extract
In a medium saucepan, bring water to a boil over high heat. Once it comes to a boil, remove from heat and stir in tea bags. Allow to cool for 1 hour.
Remove tea bags.
Add vanilla simple syrup and stir.
Pour into a pitcher, then add apple and lemon slices.
Refrigerate for 1 hour.
Serve with ice.
For the Vanilla Simple Syrup
In a separate smaller saucepan, bring the 1 cup of water to a boil.
Dissolve the sugar into the boiling water, stirring constantly.
Remove pan from heat immediately after sugar has dissolved.
Stir in vanilla.
Microwavable Instructions for Simple Syrup
Microwave the water for 1 minute in a microwaveable bowl or container.
Dissolve the sugar into the hot water, stirring constantly until sugar is completely dissolved.
Stir in vanilla.
What kind of home brewed tea flavors are you a fan of?
- Happy Drinking!