Glazed Bacon & Cheese Stuffed Burgers
I may have found the perfect burger, guise. This. Burger.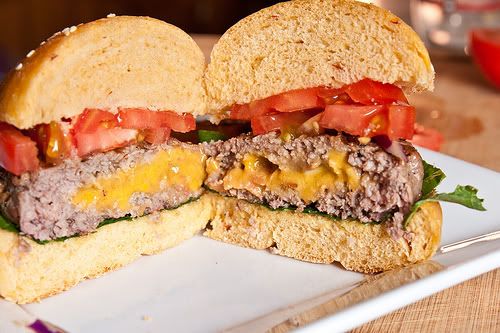 Glazed in a sweet seasoning and stuffed with melted, oozy cheese and crispy bacon bits. This burger makes me want to shout, "F*ck the diet!" and crossover to the dark side.
This burger was so good, my roomies asked me to make it twice in the same day. And then again the next day.
Are you ready for this?
3 tbsp dark brown sugar
1.5 tsp paprika
1/2 tsp garlic powder
1/2 tsp ground cumin
1/4 tsp chipotle powder
1/4 tsp salt
1/4 tsp ground black pepper
1 to 1 1/4 pounds ground beef
1/2 cup shredded cheddar cheese
6 slices of bacon, cooked and crumbled
4 rolls/buns
Heat the grill (or pan) to medium. Combine sugar, spices, salt, and pepper in a small bowl. Set aside.
Form meat into 8 equal patties. Get them as thin as you can without breakage.
Toss the cheese and bacon bits together and place an equal amount on the center of 4 of the patties. Place the remaining patties on top and pinch the sides to seal.
Generously pat each burger with the spice mix. Grill to desired done-ness. About 5 minutes on each side for medium well is where we like ours.
The pretty colors of the sweet spice rub.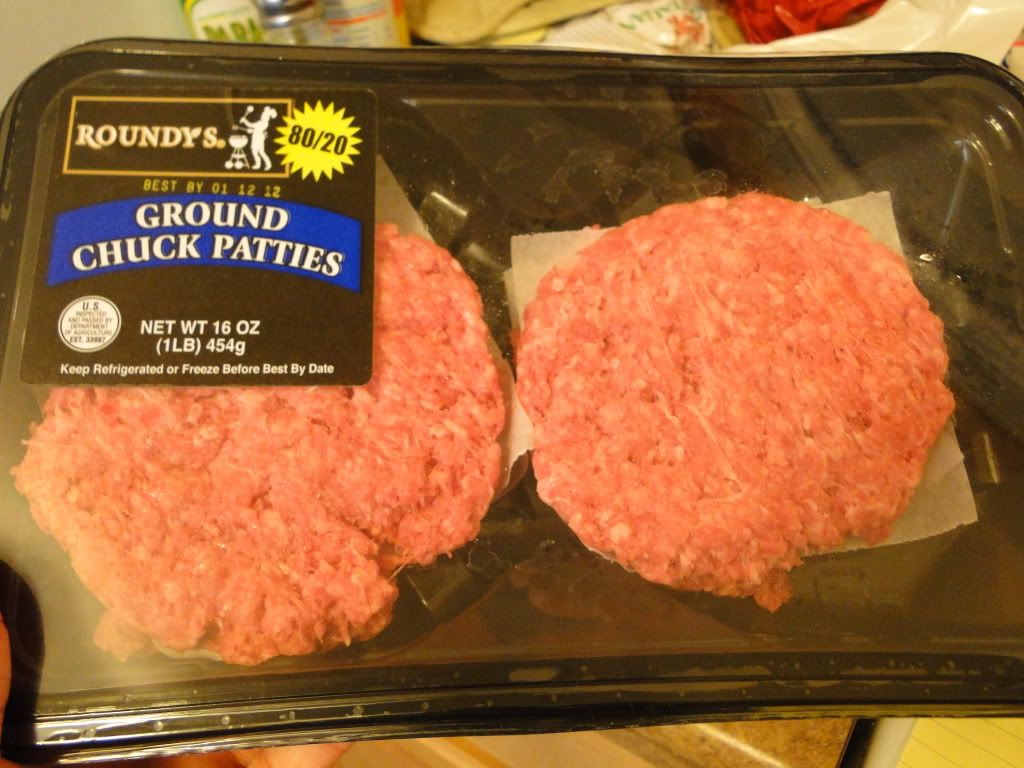 I cheated and bought pre-formed patties.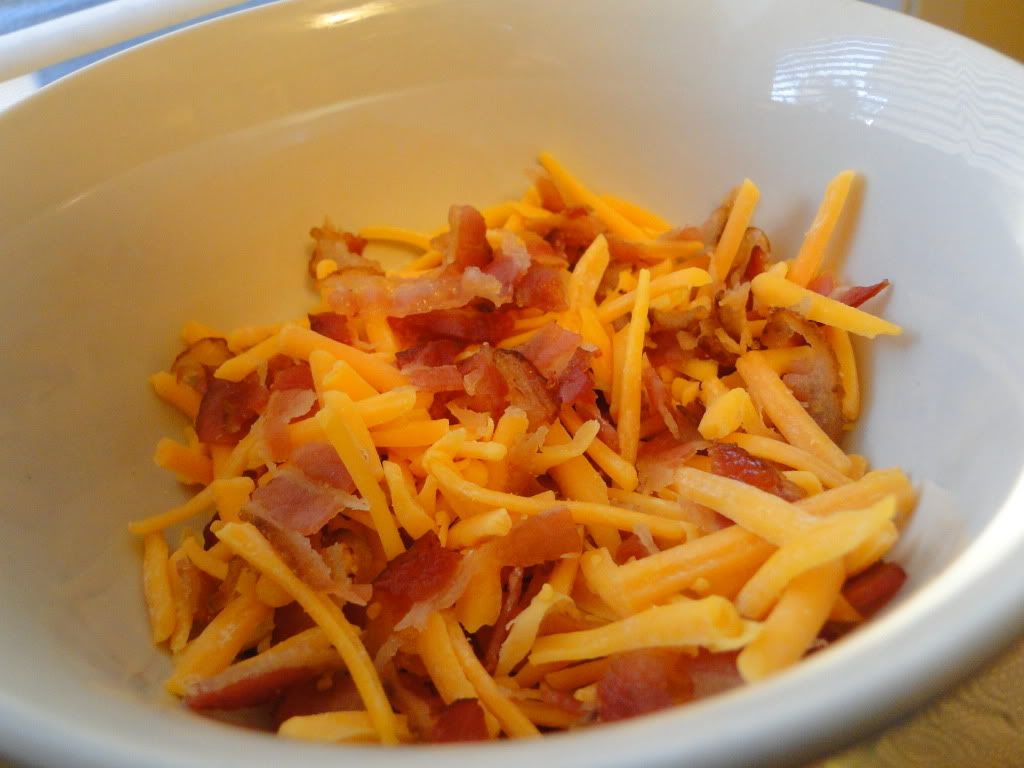 Nothing goes together better like Cheese and Bacon.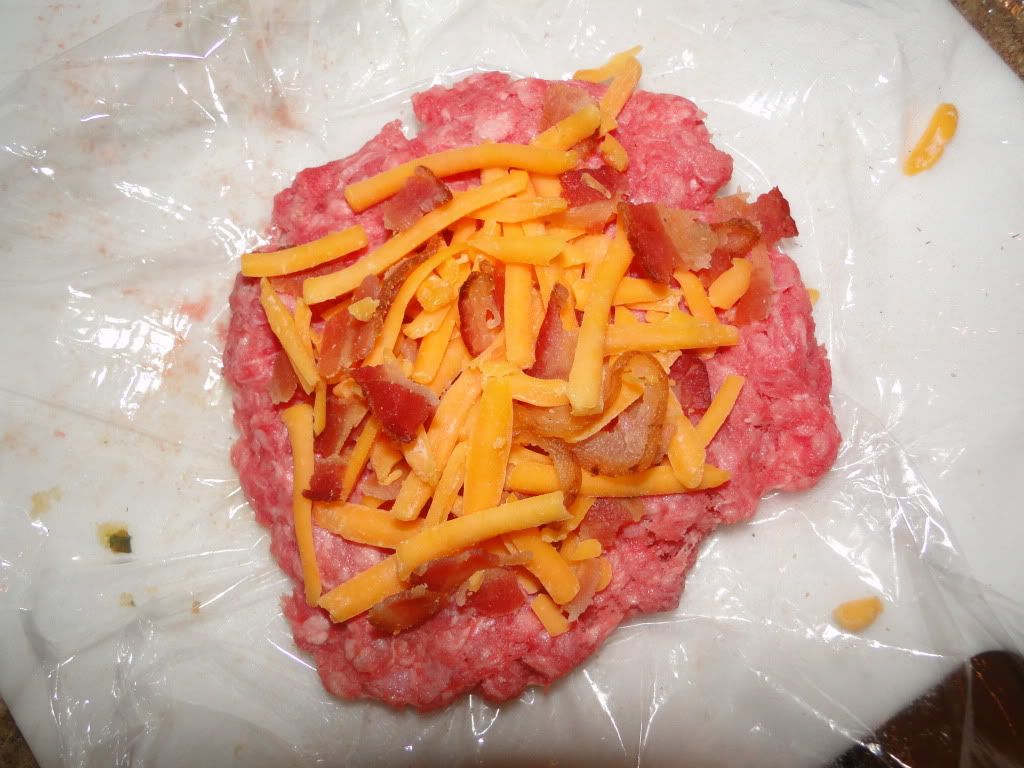 Pile it on!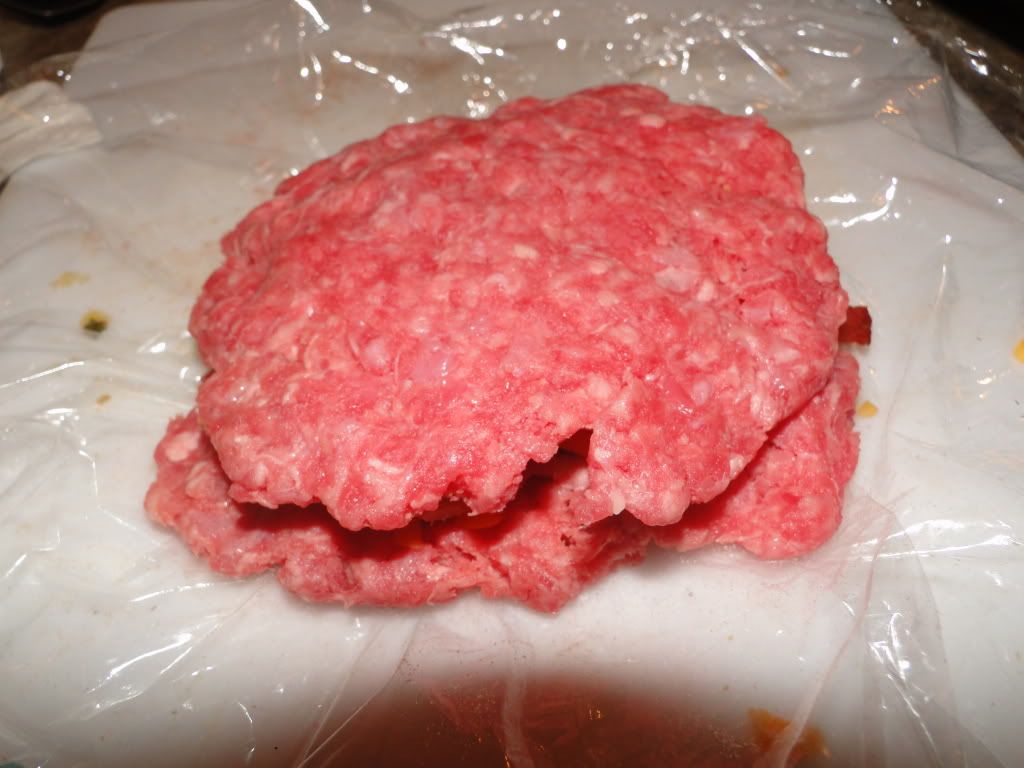 Patty sandwich.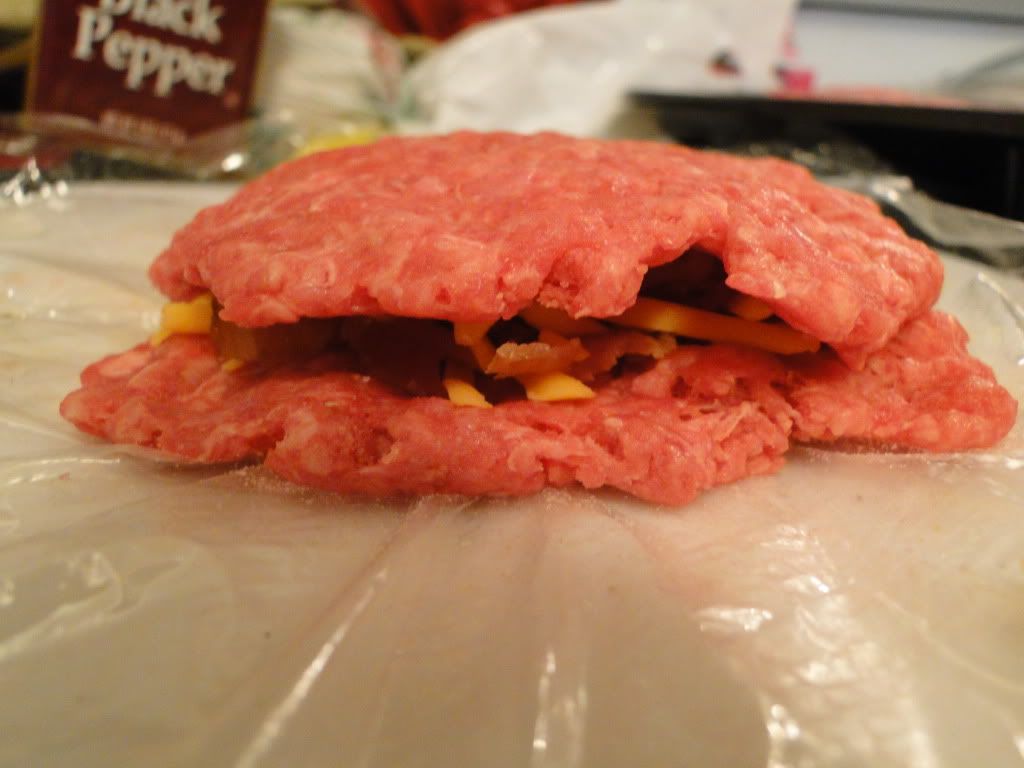 Use your palm to flatten the patties and pinch the sides together well!
Can ya hear it sizzlin'?
If you ever only try one of the recipes I post, make it this one. It's THAT good!
- Vicky