Mr. Grill's Grill Gloves Review
A couple weeks ago, I burned my hand removing a hot cast iron grill pan from the stove using a regular kitchen towel. It was not fun. From then on, I started to use my oven mitts more. Only to burn my oven mitts doing the same thing, setting off smoke detectors during the process. It was time for an upgrade. Sugar Junkie Blog was given the opportunity to review
Mr. Grill's
grill gloves, and the timing could not have been better! Here's our review: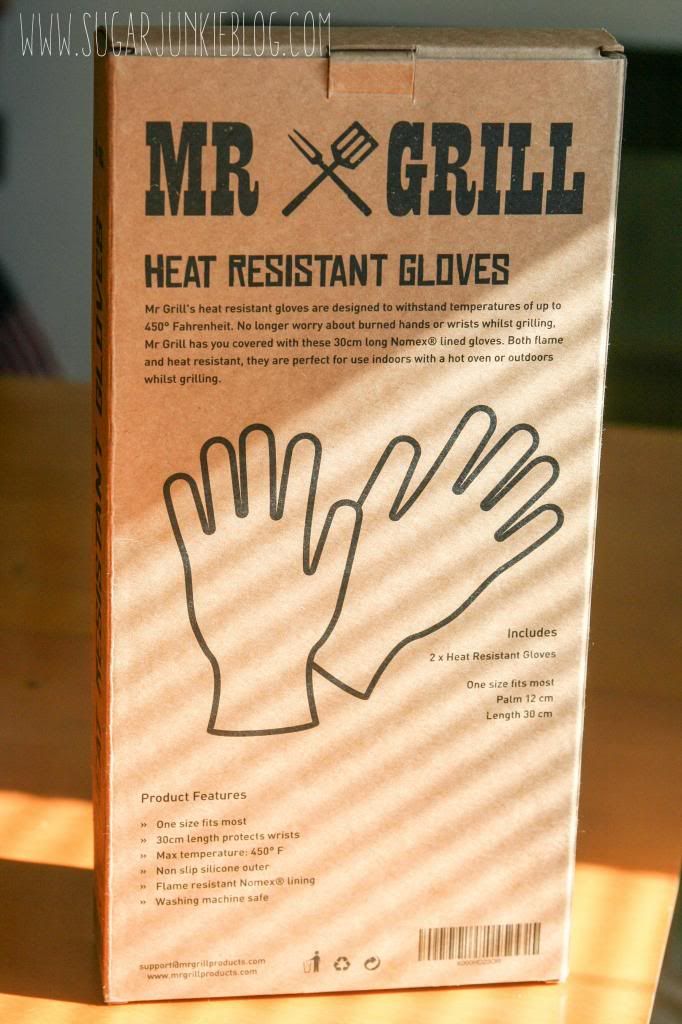 What it claims to do
:
Designed to withstand temperatures up to 450 degrees F.
Flame and heat resistant
Perfect for use indoors and outdoors
Features nonslip silicone grid
Machine washable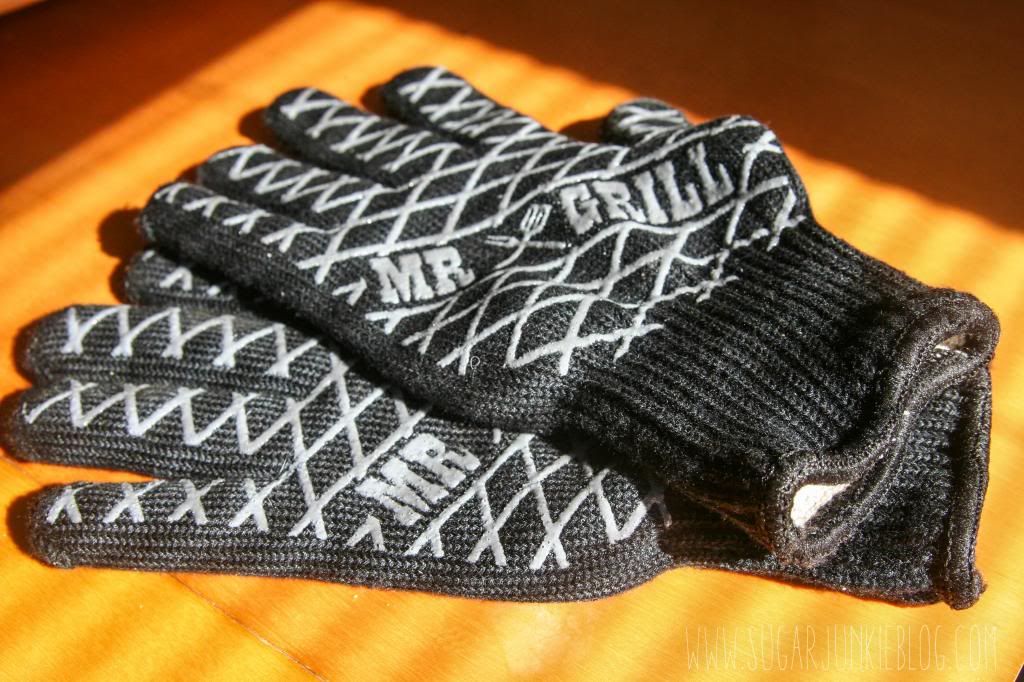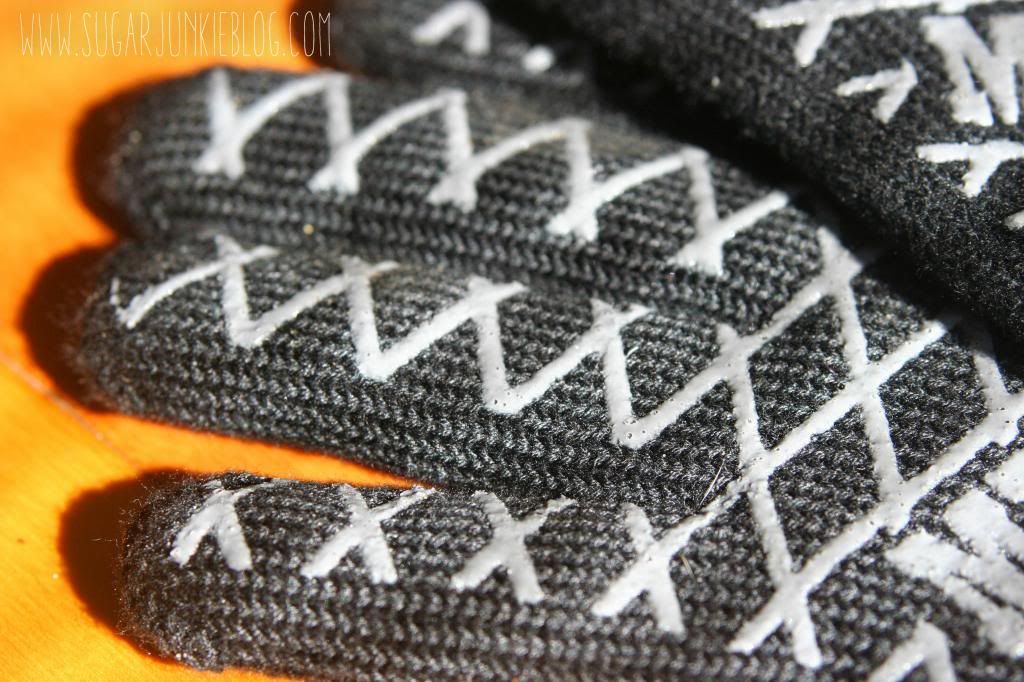 Our Review:
As soon as we received our pair of
Mr. Grill's Grill Gloves
, we utilized them over the course of a few days, switching on and off between the grill gloves and regular oven mitts in similar tasks to compare. We baked a few things and grilled steaks indoors using the cast iron grill pan. We've decided that regular oven mitts just don't compare to the versatility of these grill gloves.
With the gloves you have full function of all of your fingers. Making it easier to grip hot baking pans, rotate cookie sheets in the oven, or hold cooking utensils during grilling. We even used them to turn baked potatoes around in the oven easily and gently, instead of fidgeting with tongs. The gloves' ability to withstand high heat is also very impressive. Whereas you can feel the heat seeping through regular mitts, the grill gloves greatly reduces this. Worrying about possibly setting mitts on fire, once you get them close to flames, is also eliminated. Not saying you should place them directly in the flame, but it happens. This product proves to do more than exactly what they're advertised to do.
I'm excited to get to use these once the weather gets warmer and we can use them when we're grilling outdoors! The gloves, and the box that they are packaged in, makes for an awesome, easy to wrap gift idea.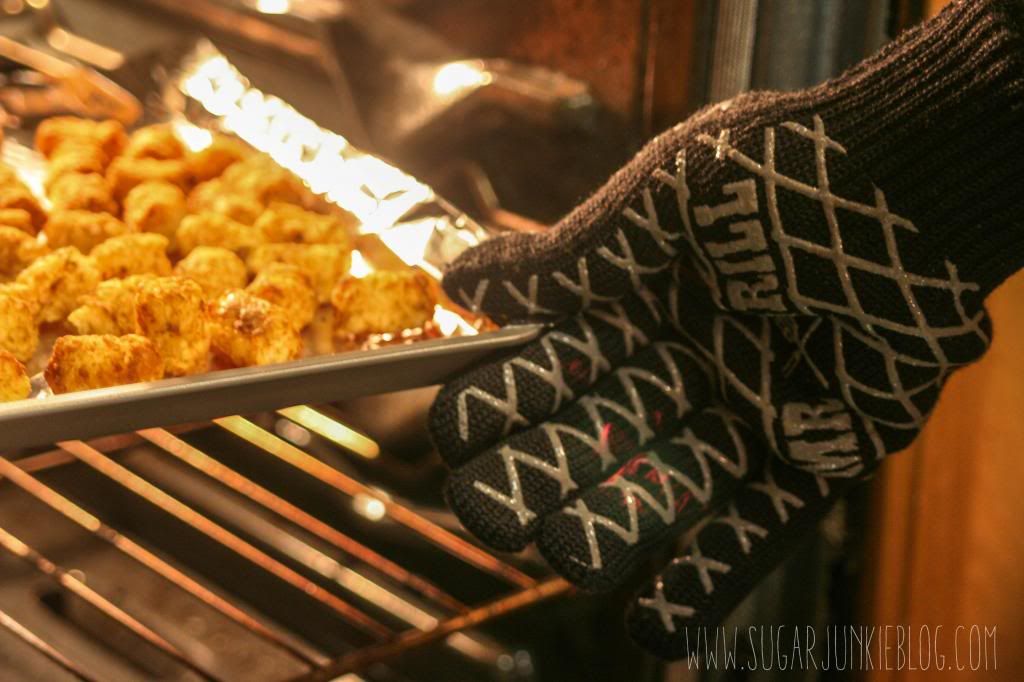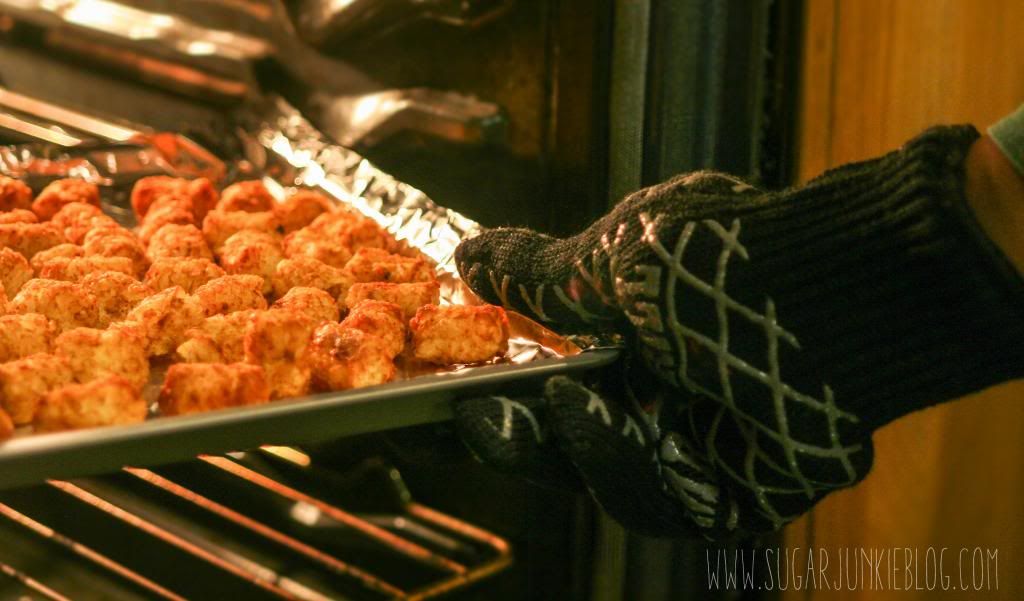 Where to buy
:
Mr. Grill
's Grill Gloves can be purchased from
Amazon here
.
Price:
$39.95
Overall, these grill gloves are of superb quality. We highly recommend them, whether you're an avid griller, searching for a gift idea for the cook in your life, or even just tired of getting burned while cooking. We find these may come in handy for a lot of things outside of the kitchen and cooking as well!
Happy Grilling!
-TSJ