Yesterday was an amazing day. One of my bucket list items has been completed. I was born and raised (for a couple years) in Chicago and then my family relocated to Milwaukee. I have always wanted to take a day trip to Chicago just to experience all of the touristy things. Visit the Willis Tower (aka Sears Tower), visit Millenium Park, ride the Ferris Wheel at Navy Pier, eat true Chicago food.

Yesterday was the chance. We had to drive to Chicago to pick up a box of my mom's secret ingredient to her famous Pad Thai noodles on Argyle Street. When the mission was accomplished we headed over to
La Patisserie
, a EuroAsian bakery on Argyle Street, where I always help myself to a box of their fresh baked Chinese BBQ Pork Buns. They're Asian pocket sandwiches comprised of sweet, soft dinner roll on the outside and BBQ pork on the inside.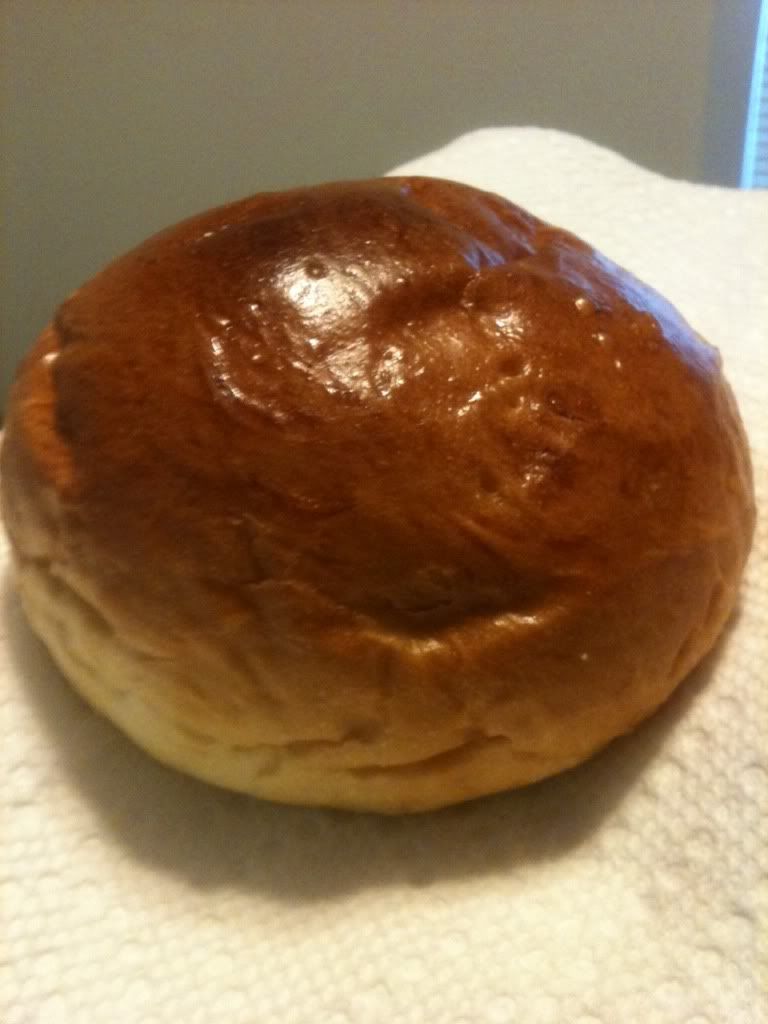 Then we stopped on over at
La Be
, an Asian and French fusion restaurant that combines Traditional Vietnamese style food with Modern cooking techniques and atmosphere. They bake their French Baguettes daily and they're amazing. Everything on their menu is made from scratch on site. It's on the West end of Argyle on Broadway street. Their sandwiches are the best you'll ever find. My parents always took me and my siblings here when we were little and it's become a family tradition to visit La Be every time we stop in Chicago. I plan on bringing MY children here someday!
They also had French Macaroons. I always get the vanilla ones. So good!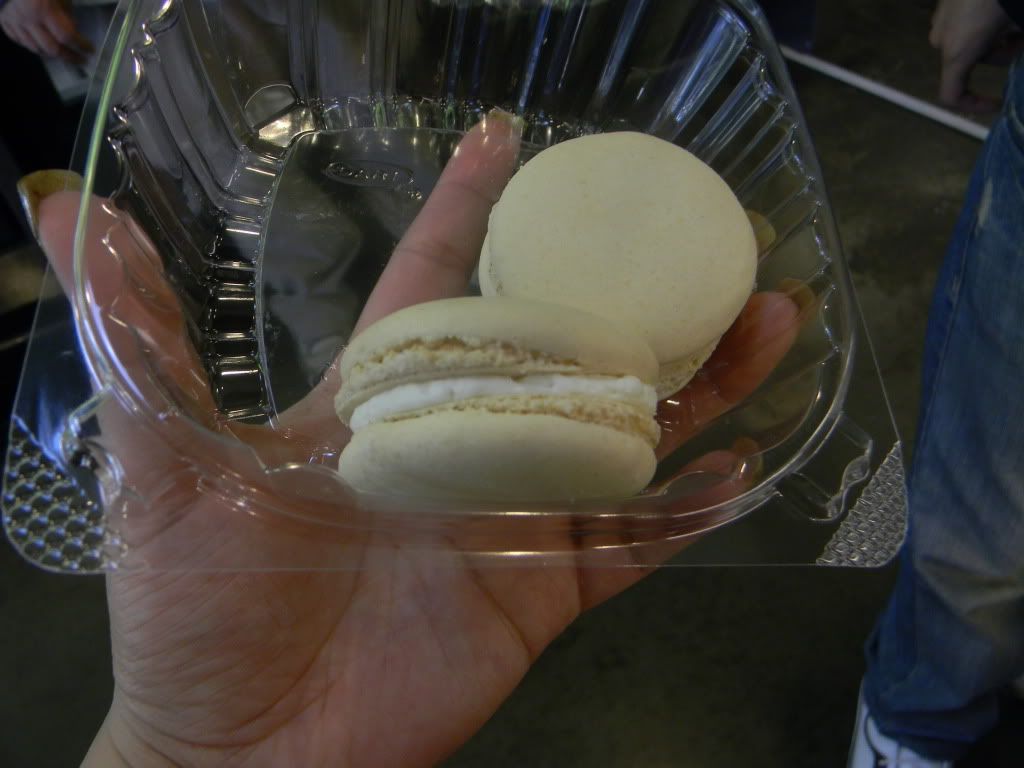 After that we tried heading over to Paco's Hot Dogs for lunch only to find out that they were closed on Mondays. Then we decided to head over to Smoque BBQ, which is the one place I have been dying to try! Only to find out they were closed on Mondays, too. -____- Then my brother wanted to head over to Samba Sushi in Downtown. They were open! BUT a little too formal for us. So finally... we headed over to Rainforest Cafe for lunch. I know this isn't really Chicago's food. We were so tired and hungry at this point.
Rainforest Cafe is an experience you have to try. The atmosphere and the theme is truly unique. The restaurant itself is unforgettable.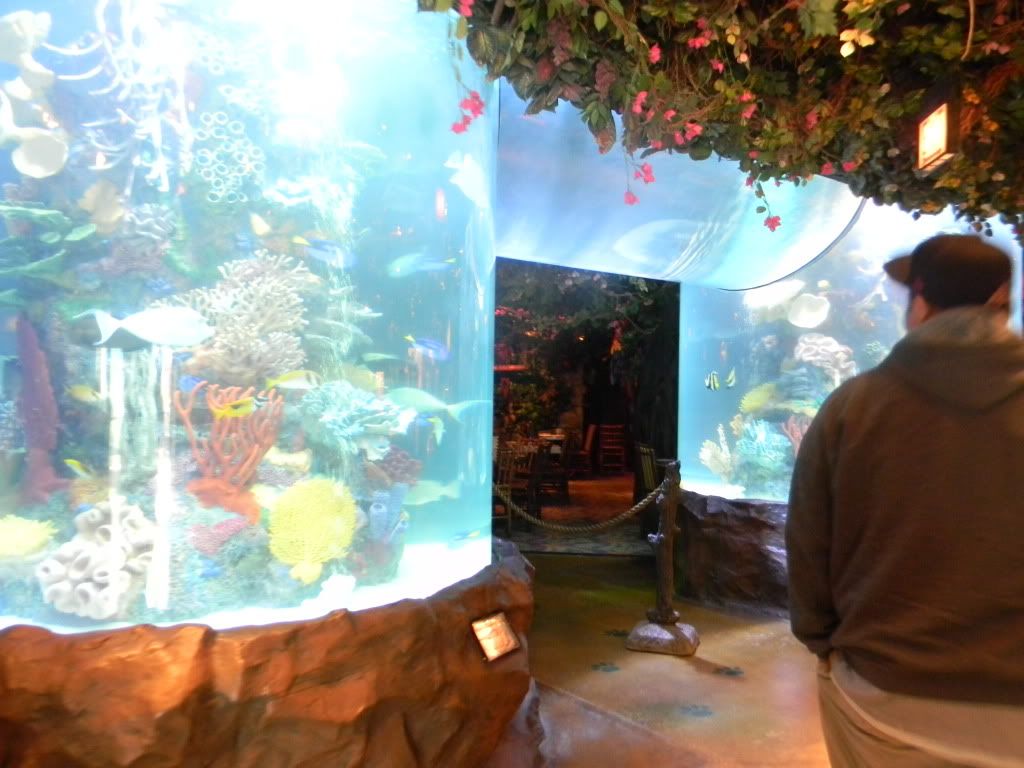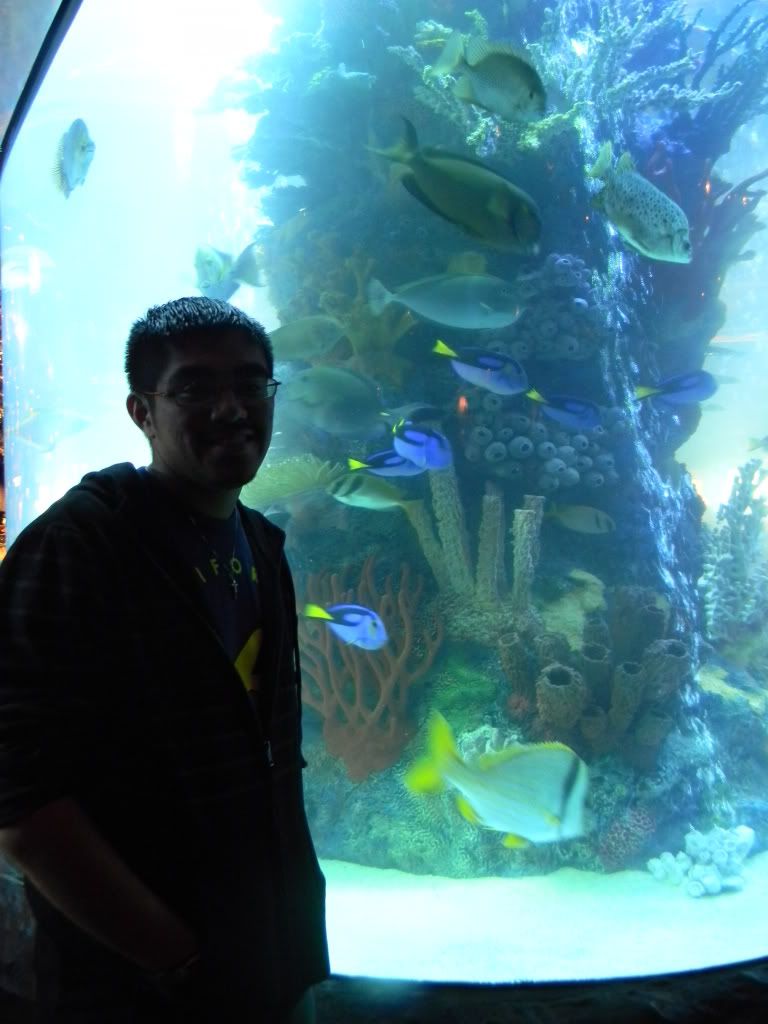 2-Story waterfall with a wishing well that housed a monstrous (robotic) crocodile.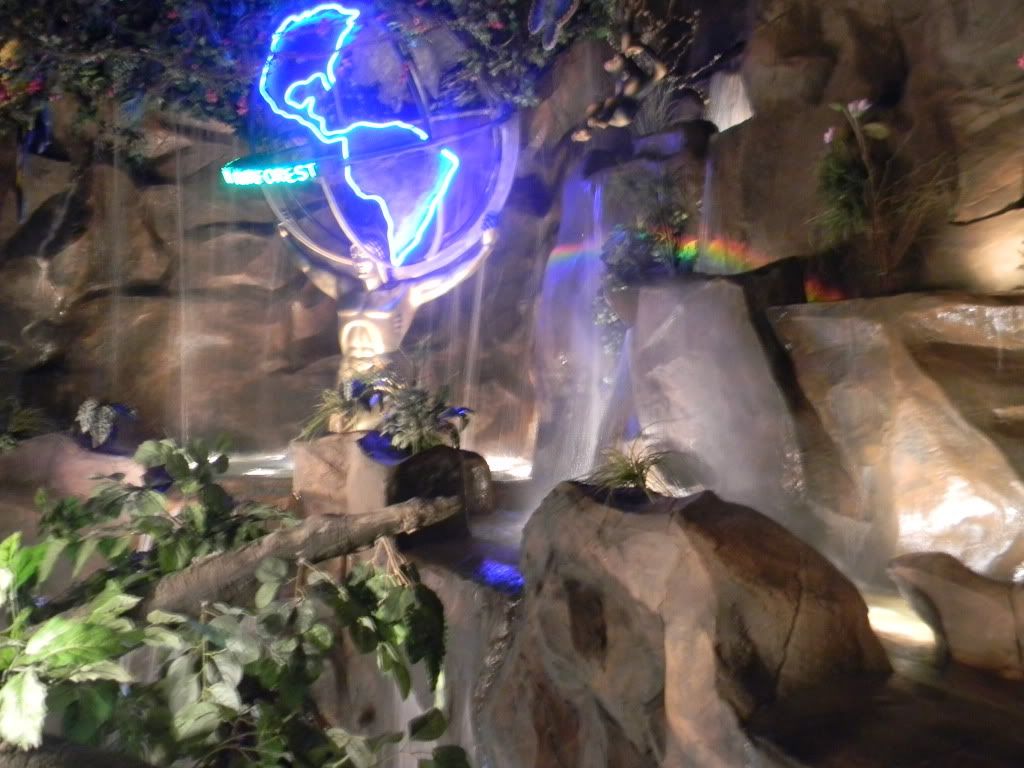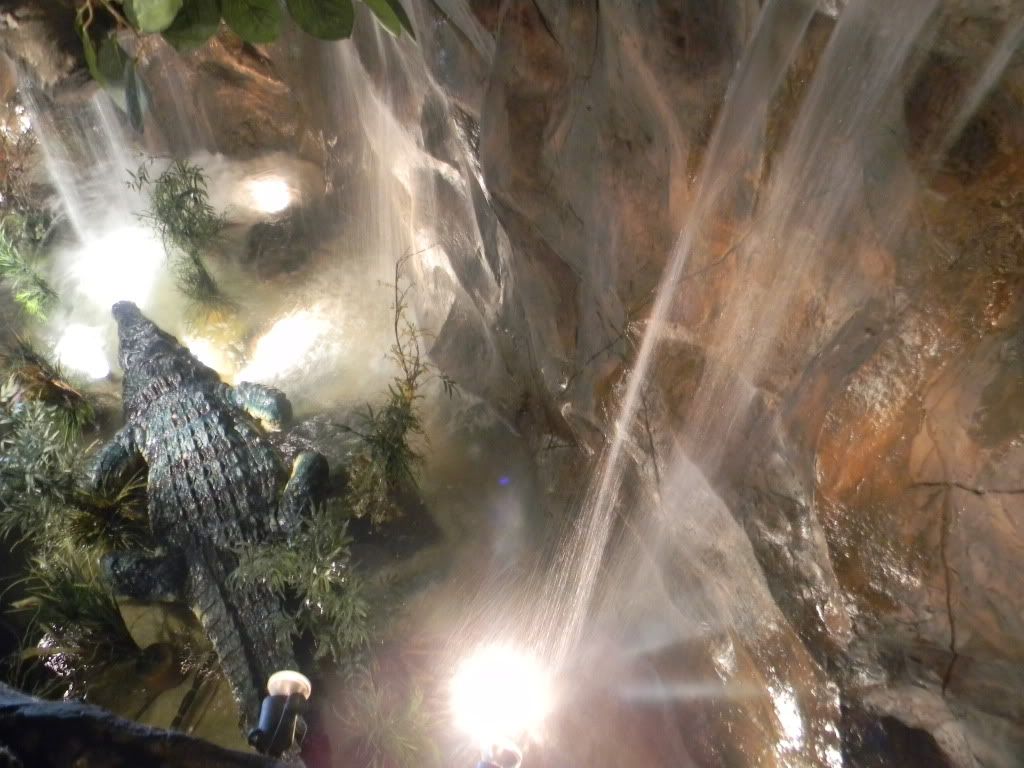 A "Sky" of twinkling stars and if you stare long enough you might just catch a shooting star.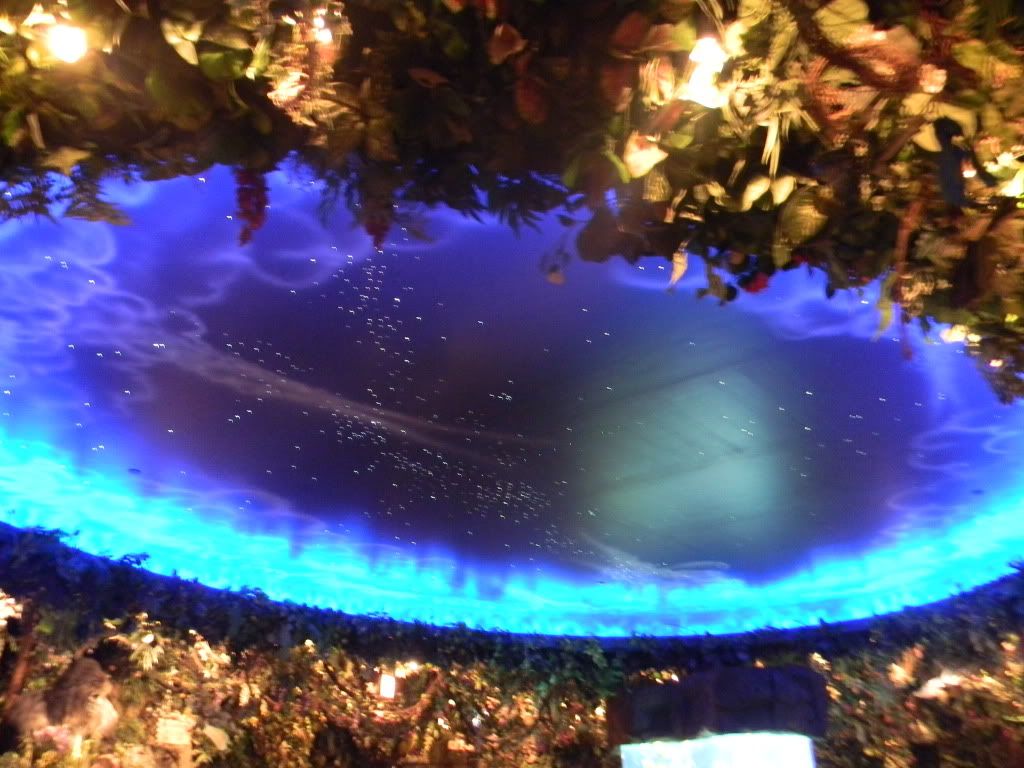 My uncle and I both ordered the Trio. My brother ordered a BBQ Cheeseburger and for my best friend, Freddie, the Pepperoni Pizza.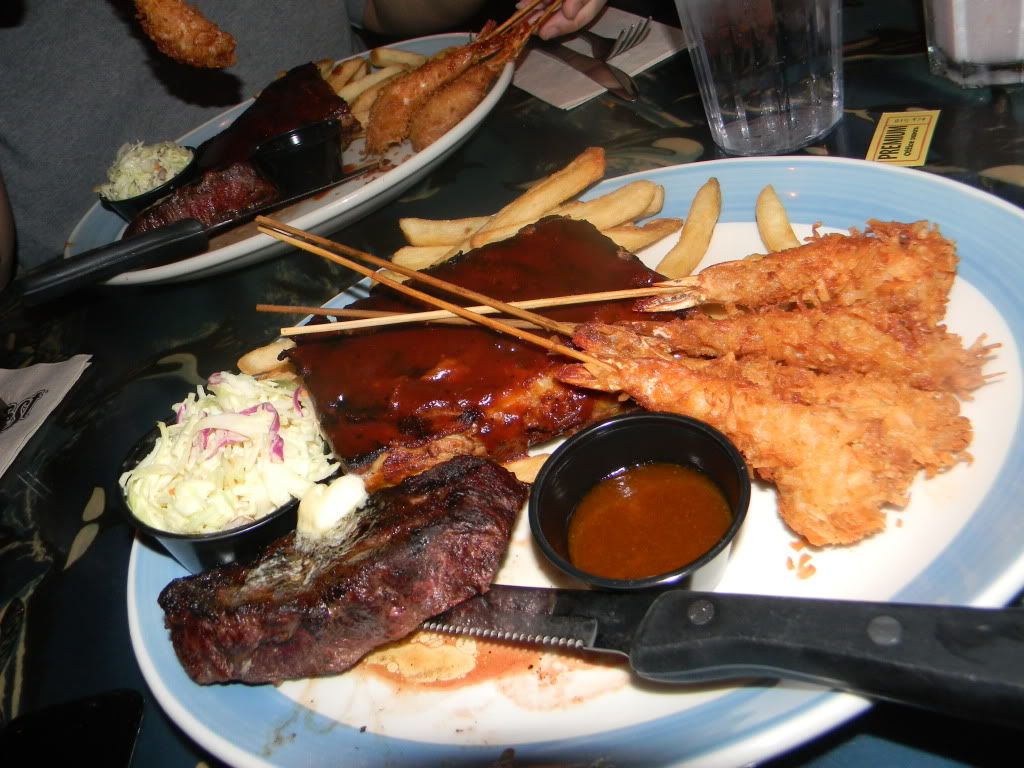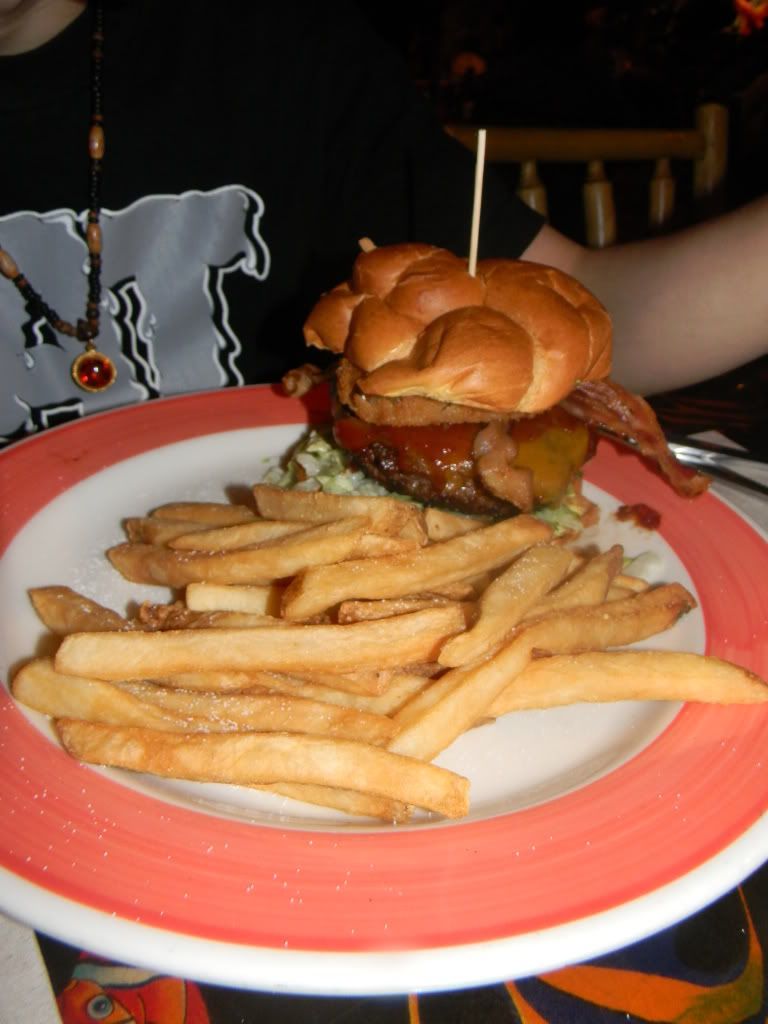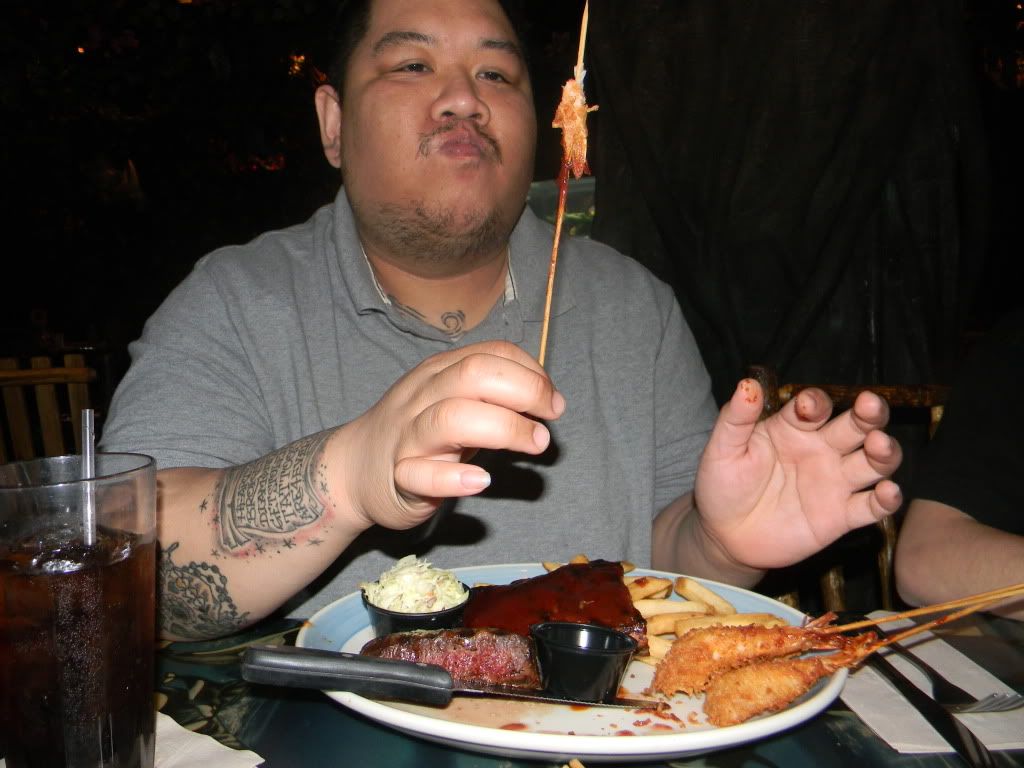 I had to fight my urge to order this, though!
I ordered a Strawberry Banana Smoothie instead. Better than your average!
Great place to eat overall. The only downside is that parking is non-existent on this side of town. We were forced to do Valet parking [$15 including tip] but the Valet was very hardworking and he really appreciated the tip we gave him so I felt better about it. Now onto
the next part of our trip
!
What are your favorite places to eat at in Chicago?
xoxo Vicky