I adapted this recipe from Giada de Laurentiis' recipe and only used her toasted pound cake. Then we used a simple recipe for strawberry compote. We sliced the strawberries and added about a cup of sugar. Then we cooked it slowly over the stove top for about 8 minutes until the sugar melted and the sauce thickened. We composed this dessert as a simple strawberry shortcake. With extra whipped cream!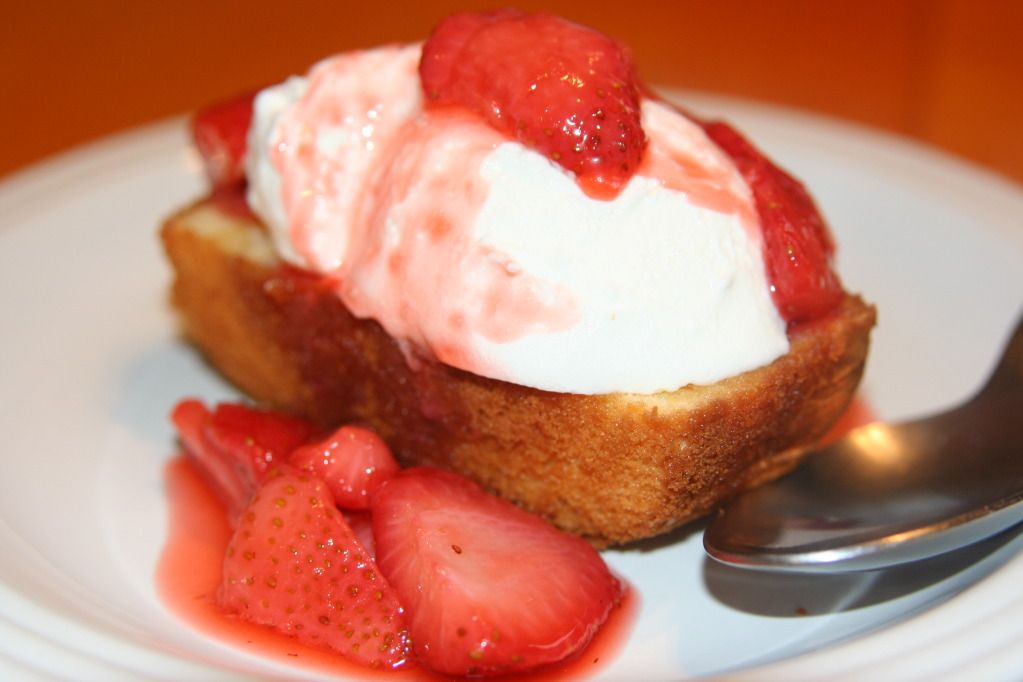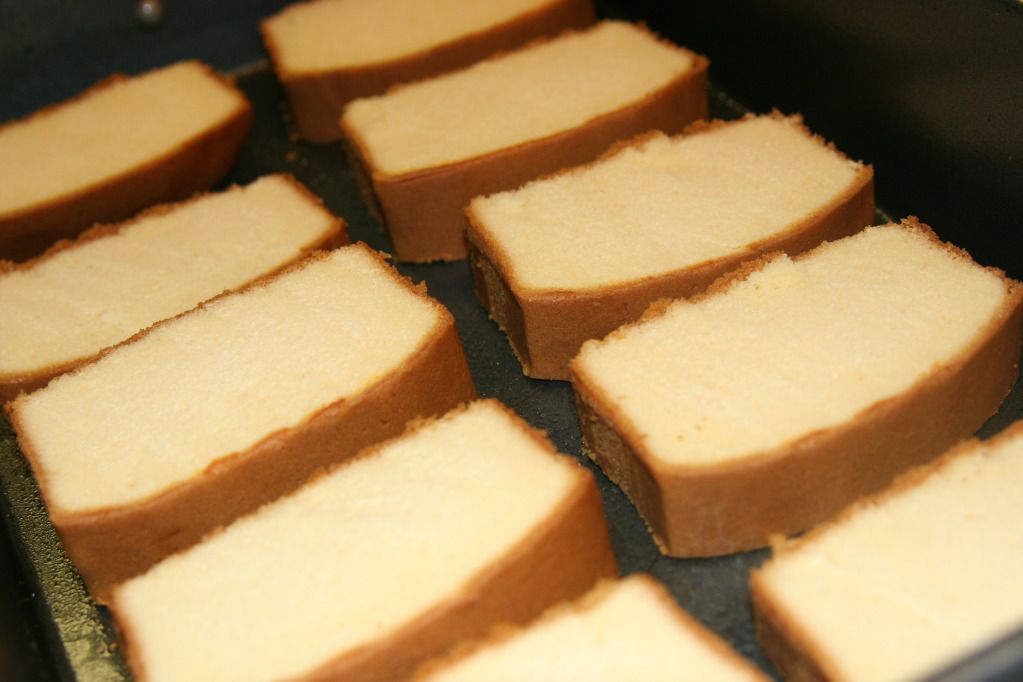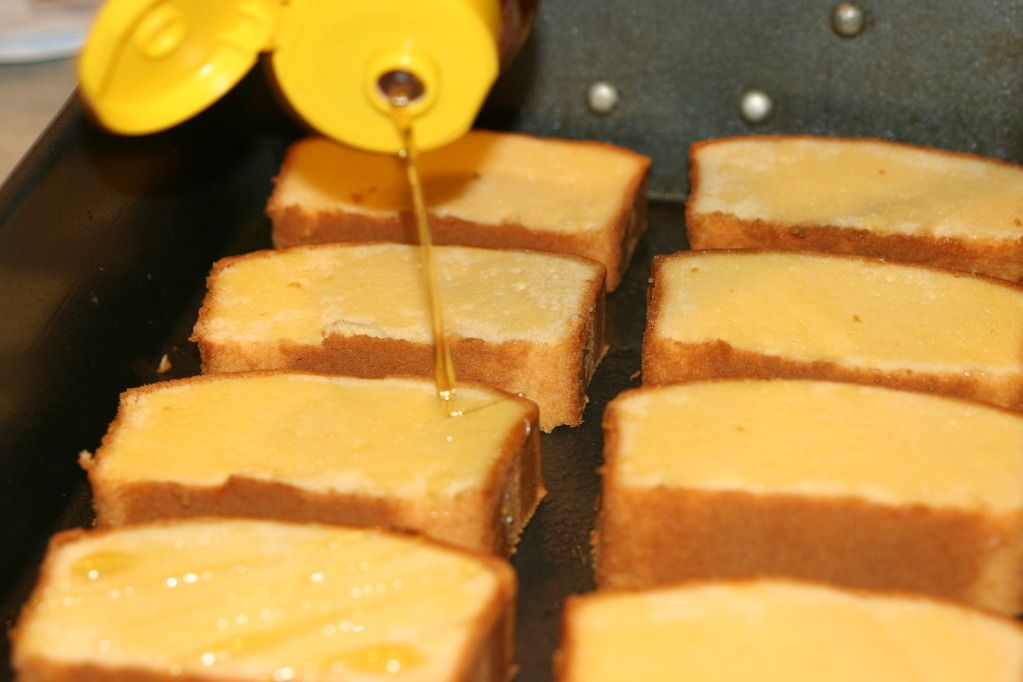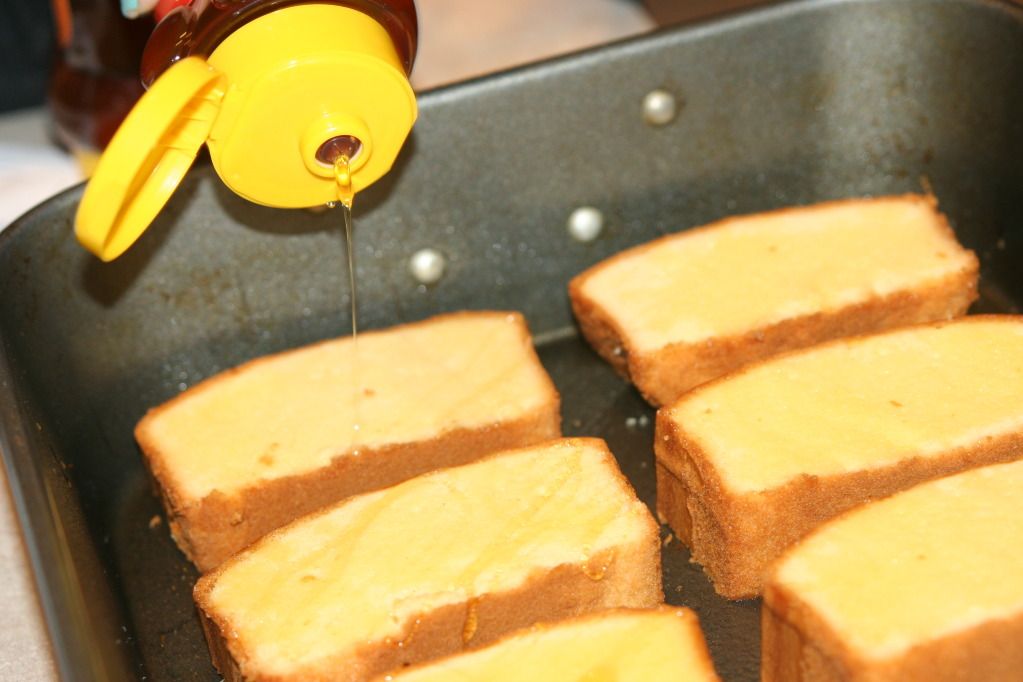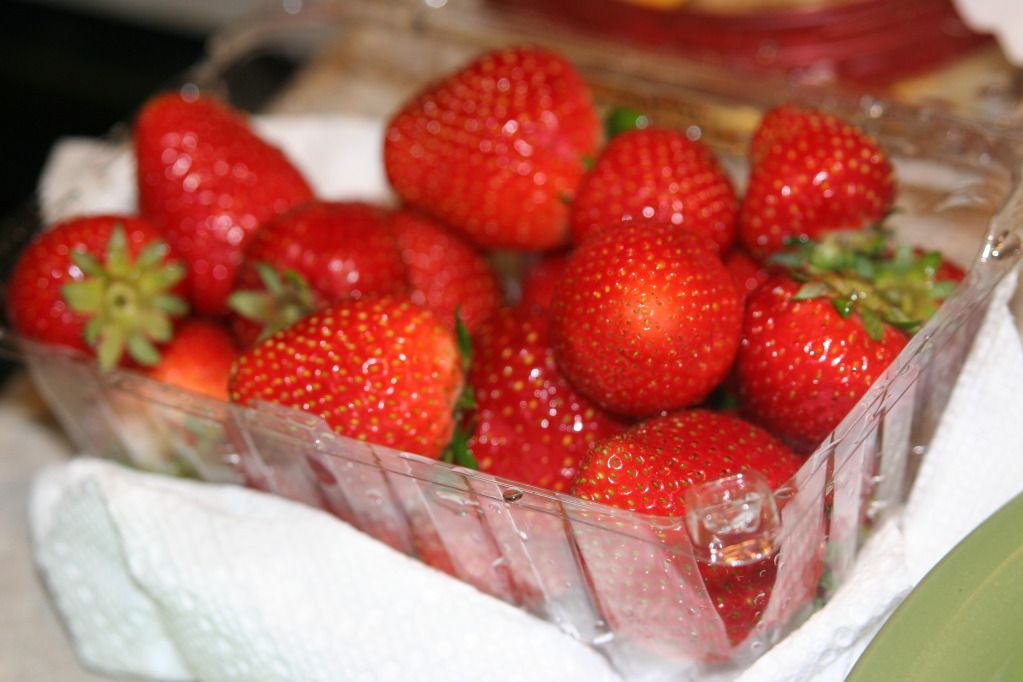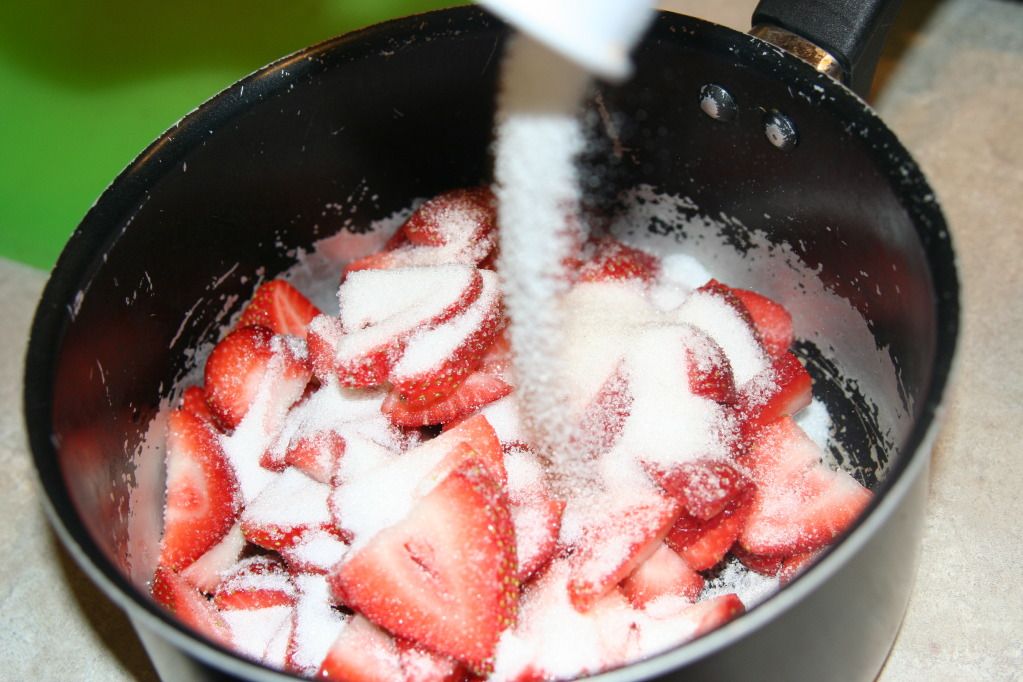 Ingredients
Pound Cake:
Vegetable cooking spray
1 (10.75-ounce) frozen pound cake, thawed and cut into 9 (1-inch) slices
2 tablespoons butter, melted
1/3 cup honey, for drizzling
Directions
For the pound cake: Preheat the oven to 350 degrees F. Spray a baking pan with cooking spray. Arrange the pound cake in a single layer on the prepared pan. Brush with the melted butter and drizzle with honey. Bake for 7 to 8 minutes or until lightly golden. Set aside to cool for 10 minutes.