Gladys Knight's Chicken & Waffles - Downtown Atlanta, GA
I watched an episode of Man Vs Food and have been dying to try classic chicken and waffles. Something about this unique combination interested me and made me curious. We walked less than a mile through some nice and not so nice blocks of Atlanta's downtown streets from our hotel to the restaurant. It seemed safe. As we walked deeper into some neighborhoods, we noticed that there are LOTS of homeless people occupying the streets. When I say LOTS, I sure mean it. Nothing like the homeless people I've encountered in Milwaukee. It was a life-changing eye-opener for me. I saw men, women, children, elderly people, young people - all homeless. Huddled in groups or walking alone. The sheer number of them broke my heart.

And it also made us nervous. We weren't carrying any cash on us but were still nervous to awkwardly get asked for some. To my surprise, not a single soul asked for anything from us. They simply nodded their heads in acknowledgement or greeted us with a "Hello" or "How ya doin" and moved along; minding their own business. Their humble nature, despite their situations, really opened my eyes.

Then we witnessed several miracles. A really nice car parked on one side of the street, the trunk popped open. Majority of the homeless were surrounding this car. "Must be a drug dealer," we thought. As we approached the car (while staying to the opposite side of the street) we saw an elderly lady, handing out home-cooked meals in Styrofoam boxes. She made sure as many people she could find received a meal; handing out maybe more than fifty or so boxes and plastic spoons.

What this tiny, elderly lady did impacted this entire neighborhood of needy folks in one fell swoop. The effort she must have put into making and packing each and every single meal was inspiring. And the courage it must take her to drive a car-full of food out to personally hand them to these folks hit me in my tear ducts.

We solemnly continued walking to our destination and arrived around 11:30 am. We received a table right away and warmed up quickly to the soft and soothing atmosphere. R&B music, romantic lighting, photos covering every wall. The staff were very friendly and funny.


We ordered a sweet tea and an "Uptown," their house specialty drink mix of half lemonade and half sweet tea. I wanted to excuse myself to our nearby tables while I caved into my urge to chug it all in a few seconds, but no, I retained my manners and sipped slowly. Both drinks were heavenly. Served in really large cups to boot!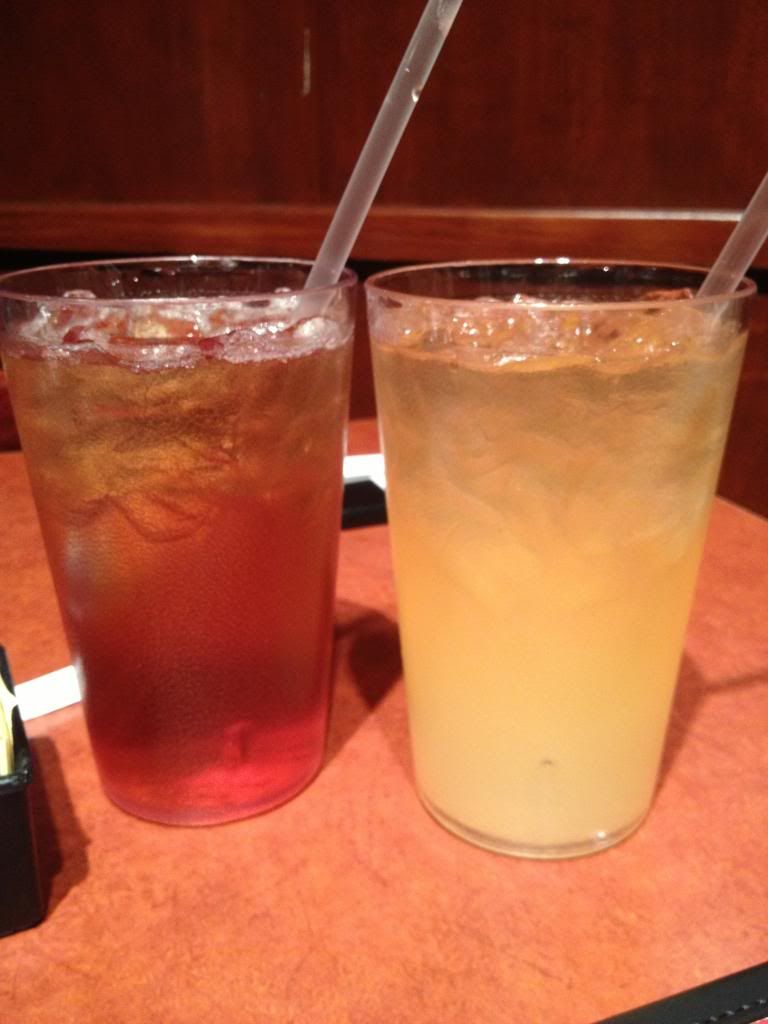 Their menu has a little bit of everything. Breakfast, savory fried foods, as well as warm dinners. A plethora of sides accompany the menu entrees and the desserts looked good, too. I ordered the Midnight Train, the classic chicken and waffles. Chhally went for the Chicken Omelet with House Potatoes. Both arrived in a timely manner, we didn't wait too long. Our waiter, Tyrell, was helpful and kind in ensuring we had everything we needed before we dug into our food by placing ketchup, hot sauce, and extra napkins on our table.
I smeared butter on my waffle while it was warm to get it melting. Syrup. Cut. Bite. Warm, delicious, fluffy, one of a kind. I finished a whole triangle on my waffle before I came back to reality and remembered I had four golden wings waiting on my plate. Ripped the wing apart and chewed. Crispy, juicy, flavorful, also one of a kind. It was SO worth it. I finished my whole plate in no time and was sitting happy. Chhally's omelet was good. He said the eggs tasted fresh and everything had a lot of flavor. The chicken inside his omelet was deep fried and cut into large chunks, taking breakfast to a whole 'nother level! The house potatoes were soft and a little bit spicy! We liked that.
Overall, we would recommend and we would definitely go back. The service, the atmosphere, and the food exemplified the phrase "Southern Hospitality." I went in with high expectations and I wasn't disappointed!
Happy Eating!
-TSJ