Honey Sriracha Wings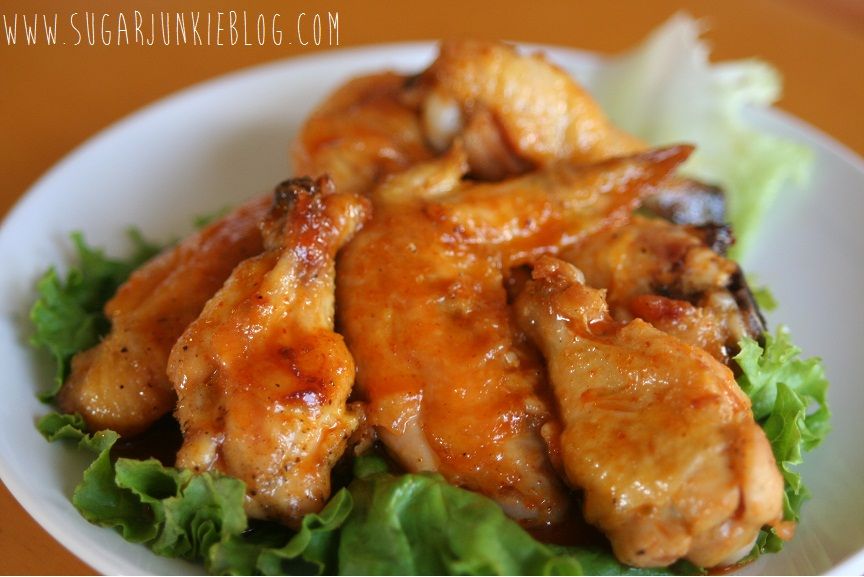 Regular chicken wings are getting old. You've got your mild wings, BBQ wings, spicy wings. Nothing's cuttin' it for us anymore. Plus the fact that most wing joints deep fry them; nooooo! I want to eat wings without going over my unhealthy limits! Thus, we've discovered and tested these
Honey-Sriracha wings
. They're baked, not fried. As for the Honey-Sriracha sauce, I'm just going to let that speak for itself.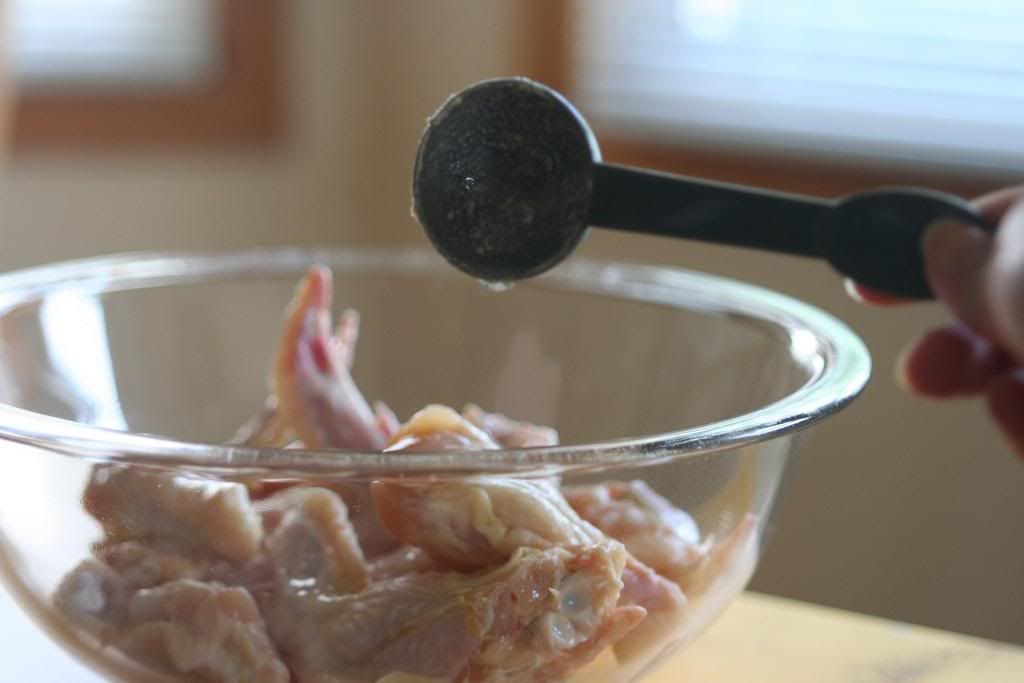 To get the wings really crispy, toss them in vegetable oil and melted butter.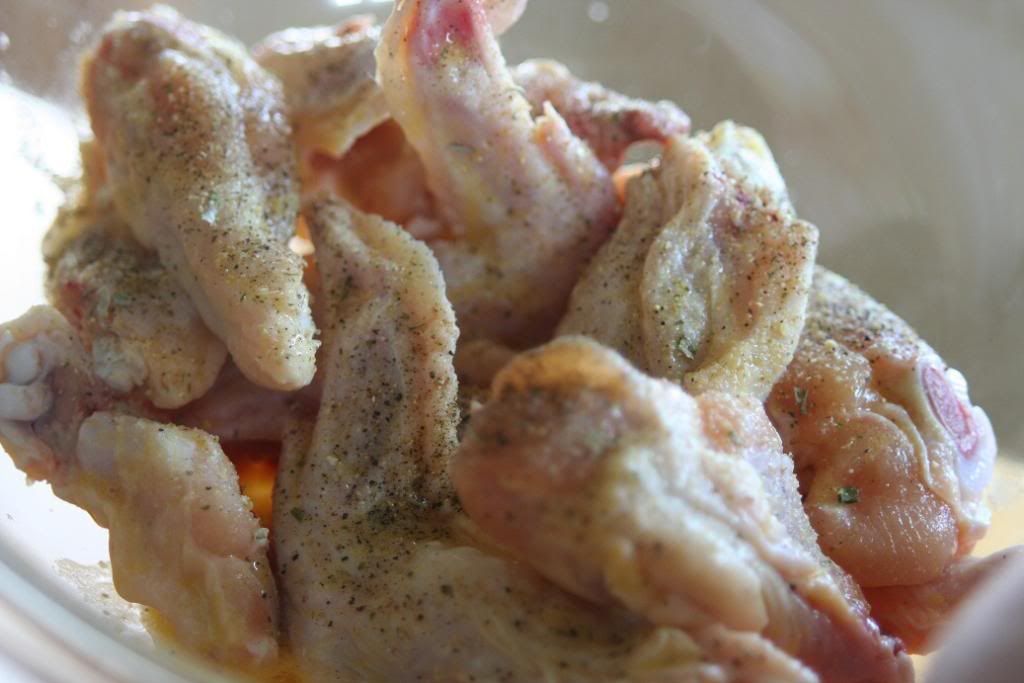 Season to taste with salt, pepper, and garlic powder.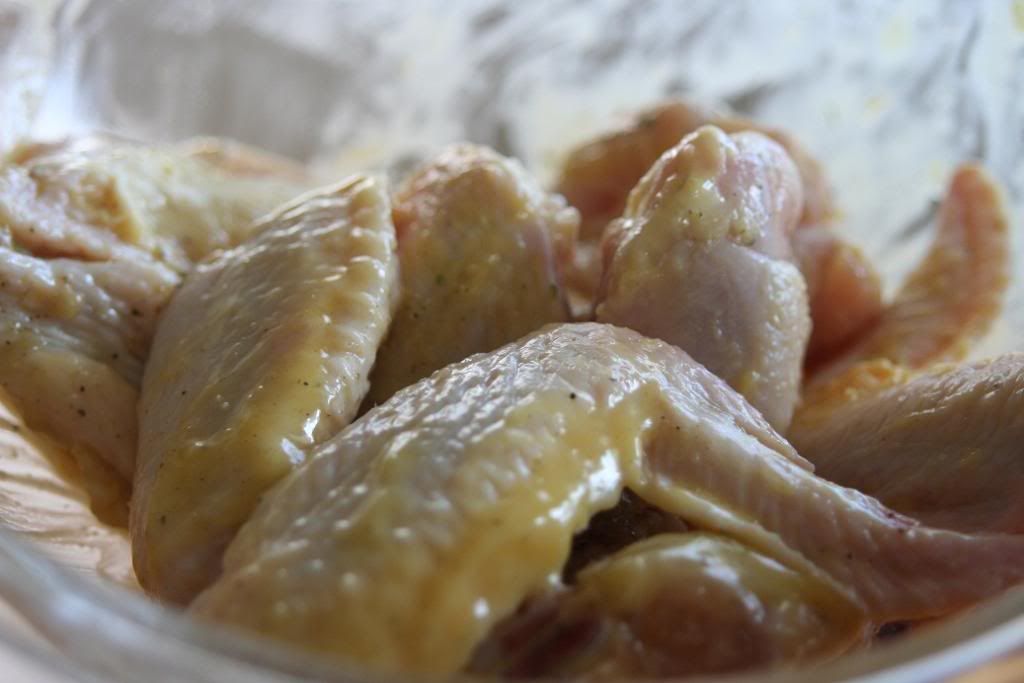 Toss them to get an even coat. Bake in the oven for 45 mins!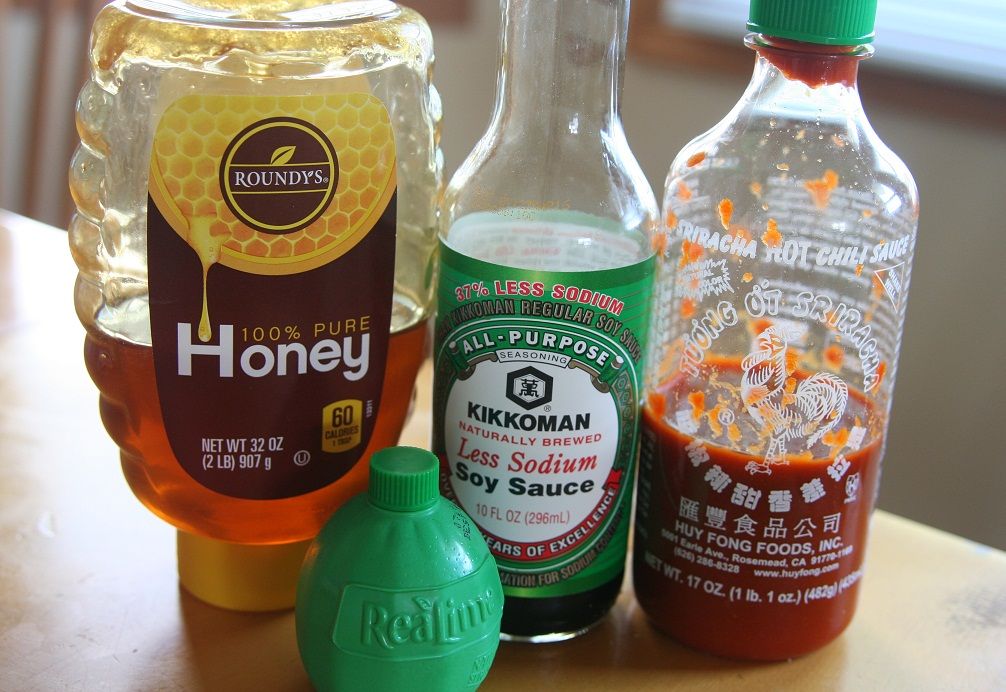 Meanwhile, here are the ingredients for the sauce.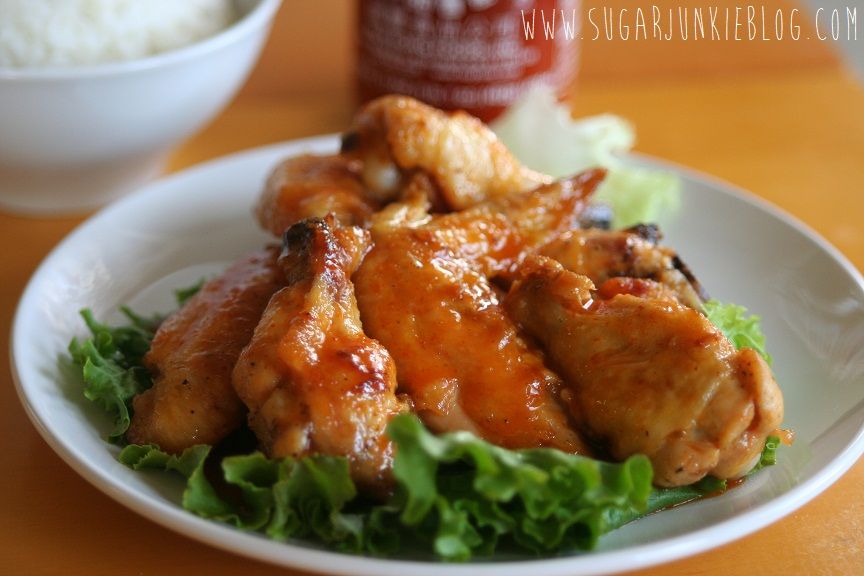 Recipe slightly adapted from
here
.
1 lb chicken wings
1 tbsp vegetable oil
1 tbsp melted butter
1 tsp garlic powder
salt and pepper, seasoned to preference
5 tbsp unsalted butter
1/3 cup of honey
1/4 cup of Sriracha
1 tbsp soy sauce
2 tsp lime juice
Directions
(1 hour start to finish)
Preheat oven to 400

°F.

Lightly coat a rimmed baking sheet with nonstick spray.

Place chicken wings in a large bowl, add vegetable oil, melted butter, garlic powder, salt and pepper. Toss well to coat.

Spread the wings on prepared baking sheet.

Bake until cooked for 40 mins, then broil for the last 5 minutes until browned and crispy.

Meanwhile, make the sauce. Melt 5 tbsp of butter in a small saucepan on medium heat. Add honey, Sriracha, soy sauce, and lime juice until mixture bubbles slightly. Remove from heat and set aside.

Carefully remove the wings from the baking sheet and transfer to a large bowl. Pour the warm sauce over the wings and gently toss to coat. Transfer the wings to a serving platter and drizzle with more sauce. May be served with rice or as an appetizer.