Last Thursday, I visited the farmer's market on a whim. I was headed towards the grocery store and saw the farmer's market was open so I figured I would try and get some fresh vegetables through there instead.

I scored a really nice assortment of vegetables, a bunch of apples, and a small pumpkin!


I wanted to test out a bunch of different pumpkin recipes so when I went home, I started preparing my pumpkin for multiple uses! First, I wanted to chop up my pumpkin into french fries so that I could make
Sweet Pumpkin Fries
. Very similar to sweet potato fries, but with pumpkin instead!
Of course the seeds are saved for toasting later. What to do with the pulpy insides of the pumpkin? Make a face mask!
There are surprisingly many skincare benefits in using pumpkin...
It's rich in vitamins and excellent for all skin types. Due to its high enzyme content, pumpkins are great for softening up dry skin. Perfect for anyone who experiences dry skin due to lack of moisture in the autumn air. If you're acne prone, pumpkin contains the acne-fighting vitamins E and T and also alpha hydroxy acids (AHAs), which boosts skin cell renewal to brighten and smooth out your skin.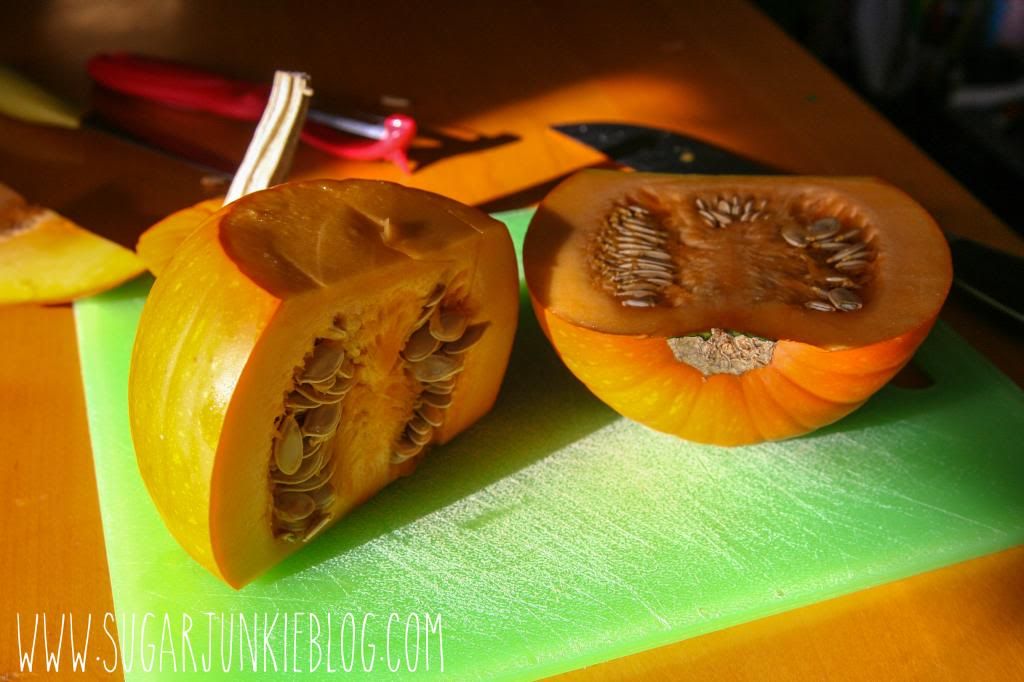 Honey is also used in this mask to bind the mask together. Honey is an amazing natural product that helps the skin absorb and retain moisture. It's also an acne fighting ingredient!
The next ingredient is Apple Cider Vinegar. Apple cider vinegar is also packed with AHAs, which helps to gently dissolve dead skin cells. With Vitamins A, E, C, B2, B6, and P, it's also amazing for controlling oil levels on your skin. DO NOT use regular vinegar! Regular vinegar is distilled and very harsh on the skin. If you don't have apple cider vinegar, feel free to omit this ingredient from your mask! I repeat, do not substitute it with regular vinegar.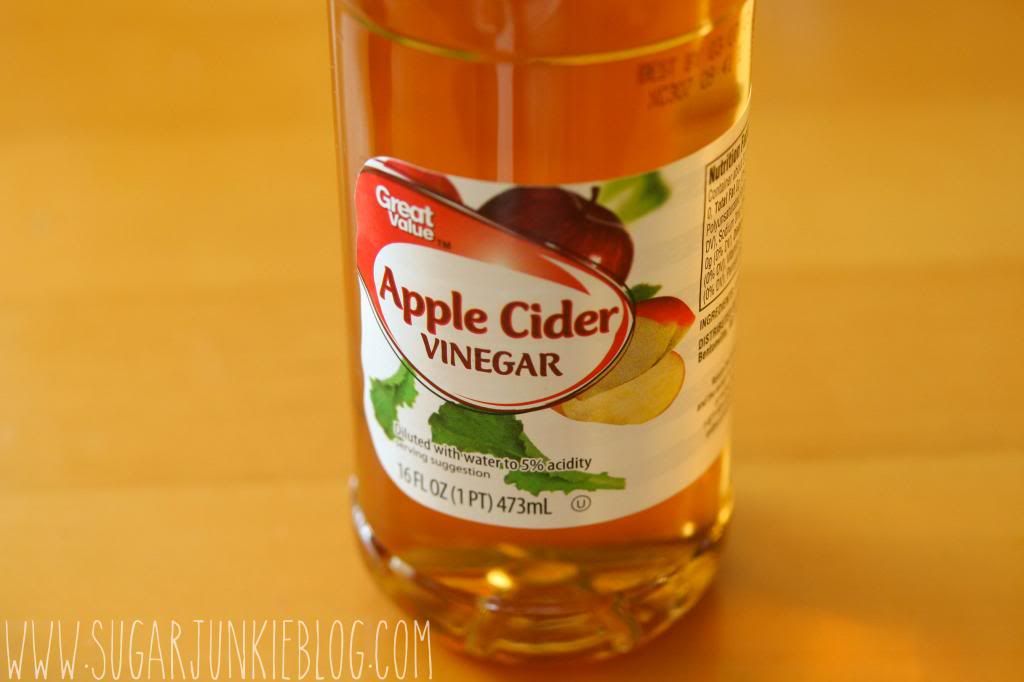 The last ingredient is Sugar, which is an all-natural exfoliant! Sugar will help unclog pores, reducing the appearance of large mores and breaks up scar tissue (great if you suffer from acne scars).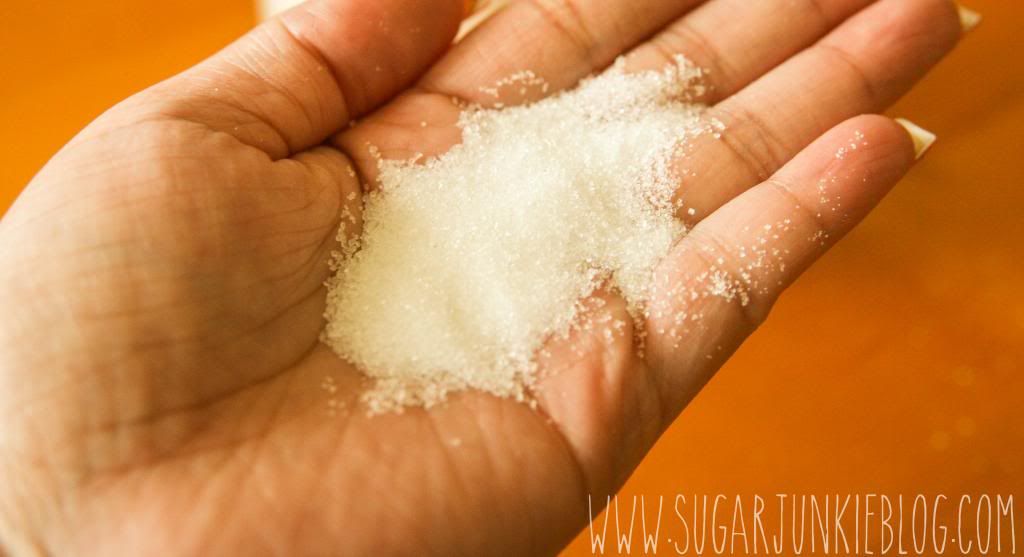 This can be used as a mask or a daily facial cleanser! After using this mask/cleanser for up to a week, you should notice a definite change in your skin's tone being softer, brighter, and more supple looking. The best part about this is that it's completely homemade and all-natural.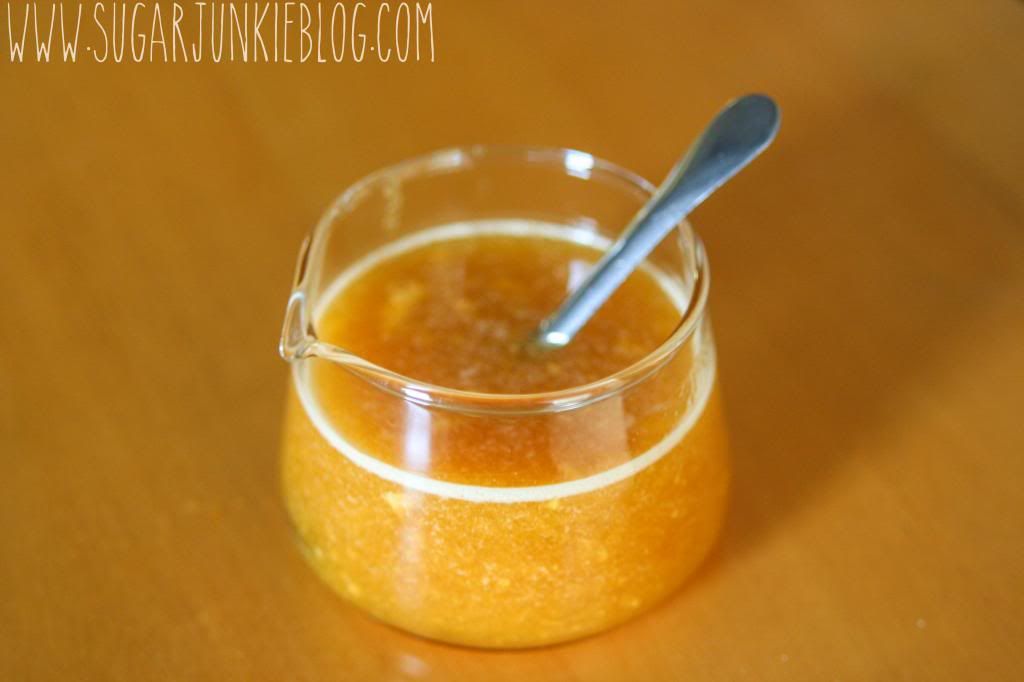 Pumpkin Honey Face Mask
2 tbsp Fresh Pumpkin innards (aka Pumpkin Guts), seeds removed and pureed
2 tbsp Honey
1 tsp Apple Cider Vinegar
5 tbsp Sugar
To Make the Mask
Puree the pumpkin innards in a food processor or blender until chunks have blended down, but mixture is still pulpy.
Combine the ingredients in order, stirring well.
Add more tablespoons of sugar if the mixture is too liquid-y.
Store in a clean glass jar or clean plastic container for up to 2 weeks in the fridge.
To Use the Mask
Start by cleansing your face with warm water.
Apple the mask generously to your face, rubbing in circular motion.
If using as a mask, leave on for 10 minutes then rinse.
If using as a cleanser, gently massage mixture into the skin for about 1 minute then rinse.
Always pat your face dry!
Apply your regular moisturizers or sunscreen as needed.
Happy Make Up Monday!