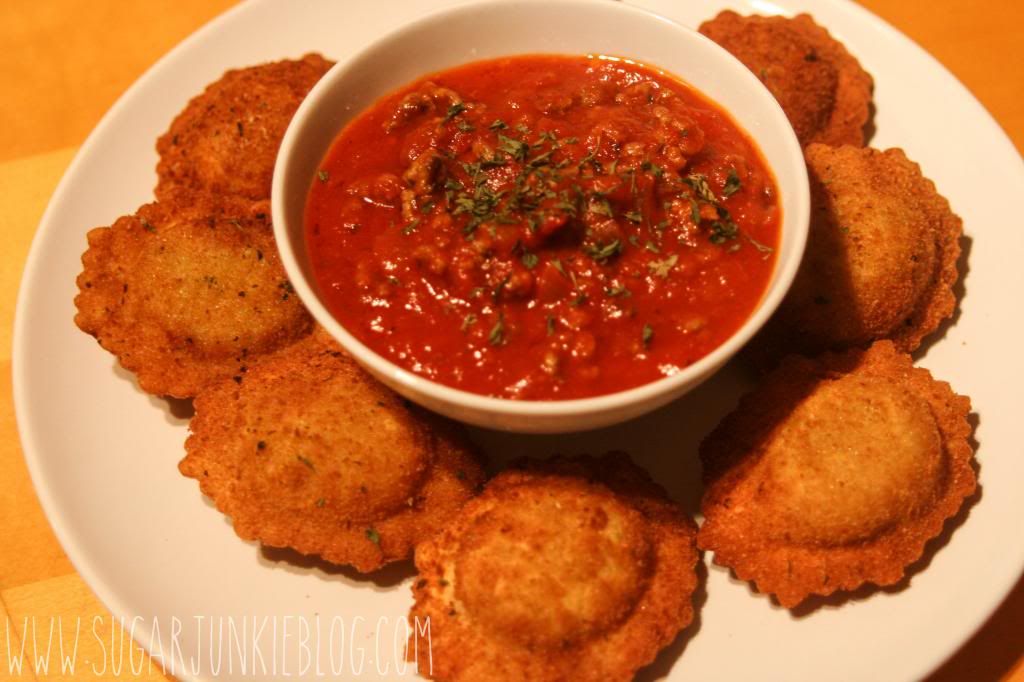 After a very long, drawn out two weeks of being sick and settling for soups, other easy-to-eat foods, then dealing with everyone in the household being sick, I was definitely in the mood for something crunchy in my meals. Buitoni Shrimp Scampi ravioli was on sale during a quick grocery run yesterday. I bought it initially to boil, then eat with some regular pasta sauce. Today, I decided to bread them and make fried ravioli.
Best decision I've made all week, honestly!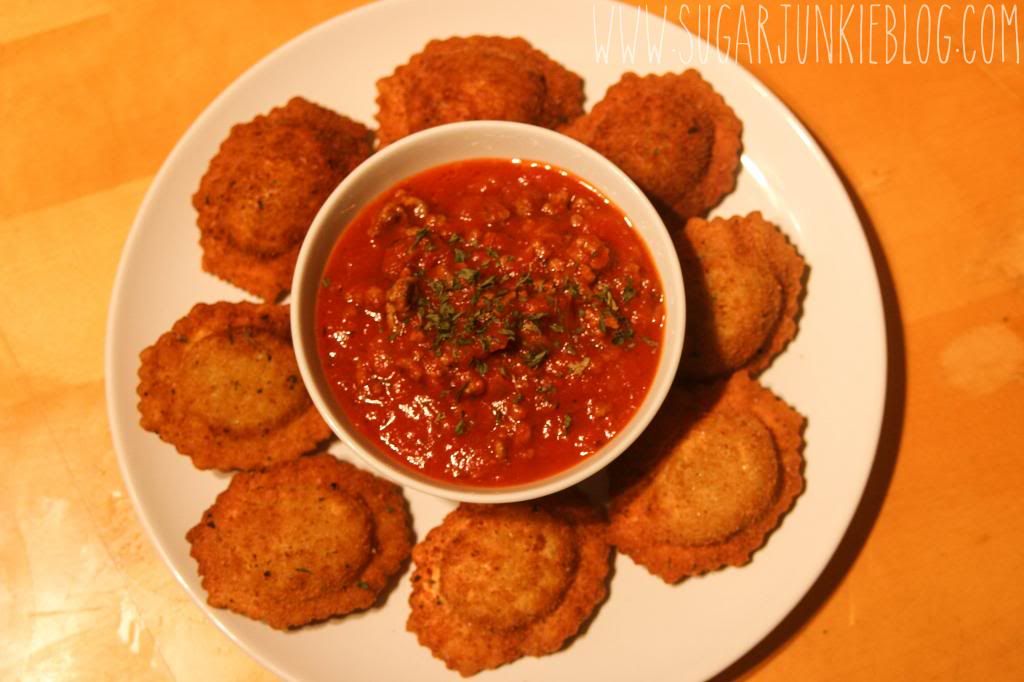 Start with the ravioli which, on its own, is very good. But I'm all about texture and after eating so much soft foods for 2 weeks, I needed to do this.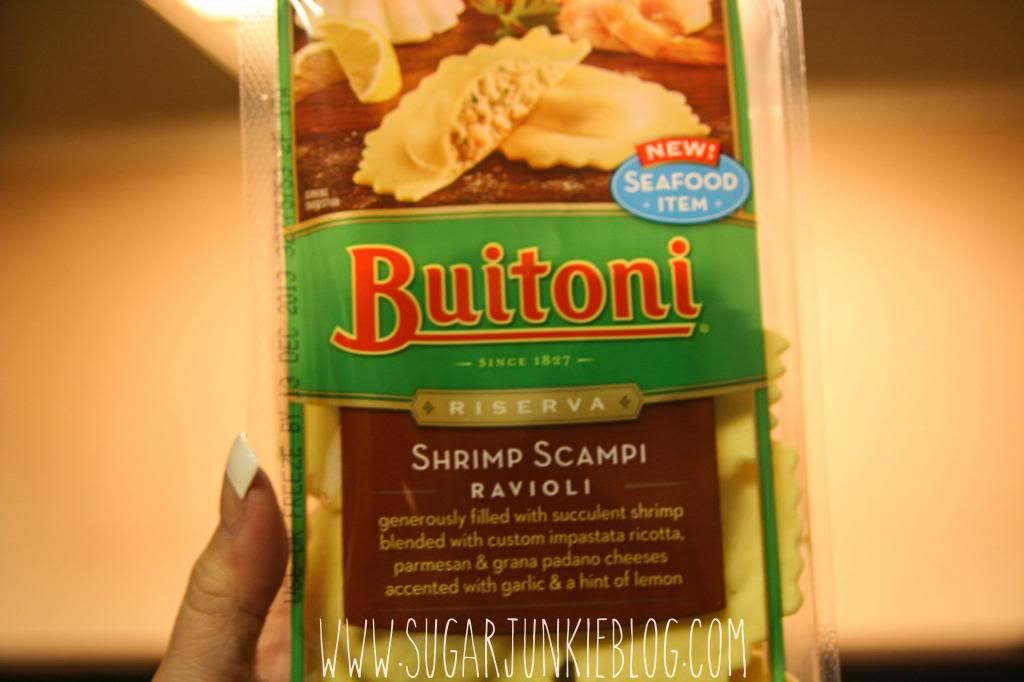 Buitoni also sells a very good marinara sauce, but it can be pricey. For the value, the Prego brand marinara is my second favorite. You get more for the money, which makes it an awesome value if you're a budget seeker.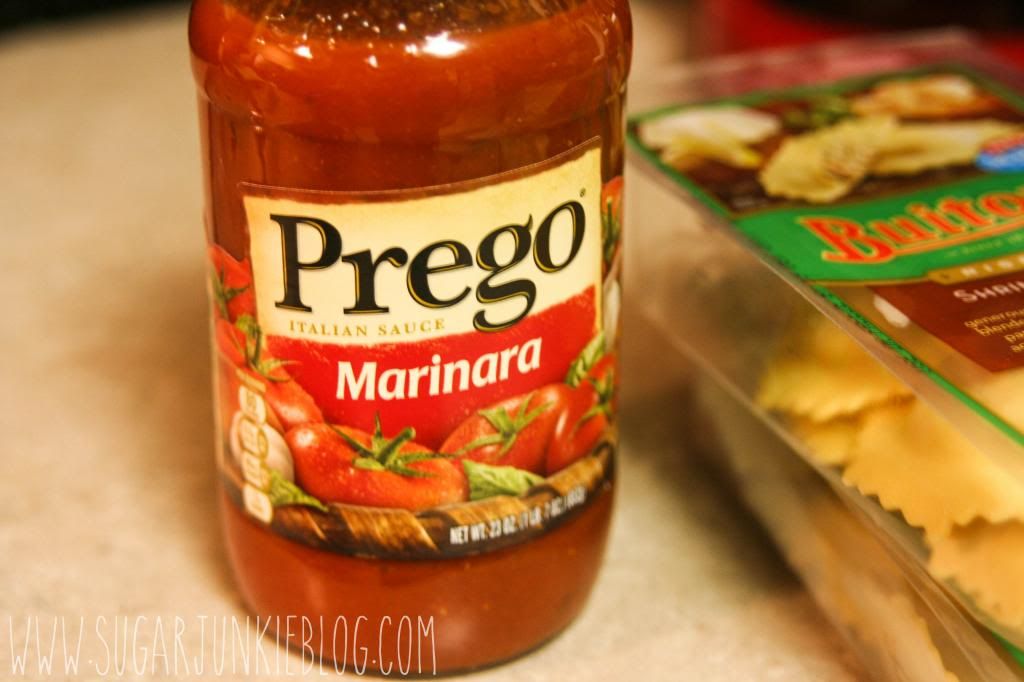 To make the fried ravioli, there is some light prep work. If you've never breaded and fried anything before, this is a great beginner's recipe. Simply coat the uncooked raviolis in egg, then coat them in this store-bought breadcrumb mixture that has the Italian seasonings already mixed in. They should look like this before frying: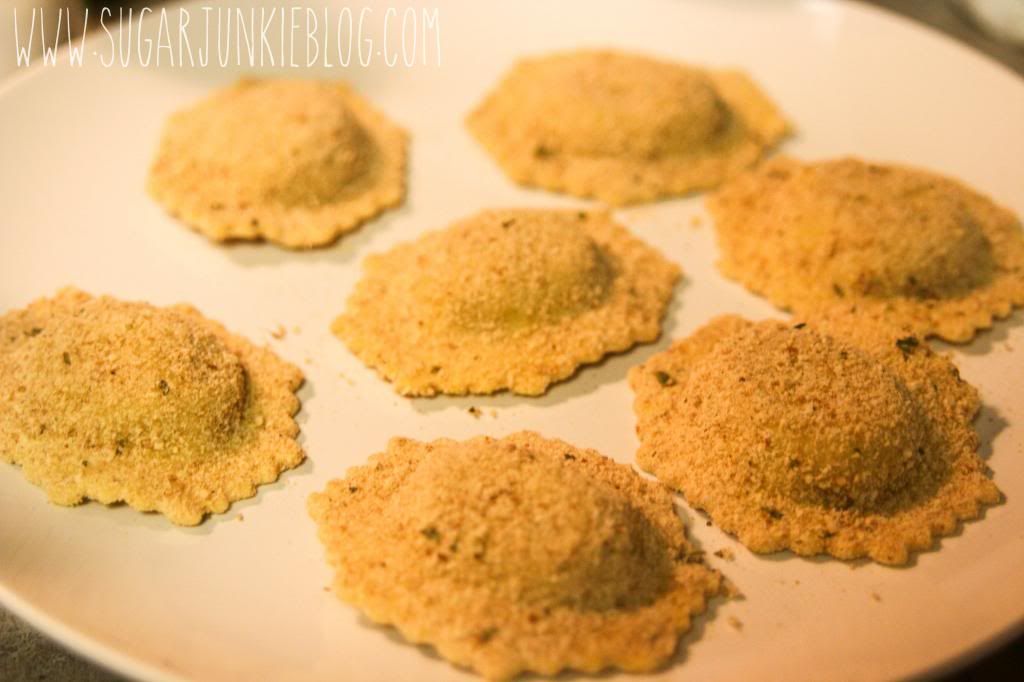 Once the oil is hot enough (350 degrees), fry them in batches of 4 or 6 for about three minutes, flipping them halfway. They should be golden brown and cooked to an internal temperature of 160 degrees. Serve them immediately with chunky marinara sauce (see the bottom for recipe).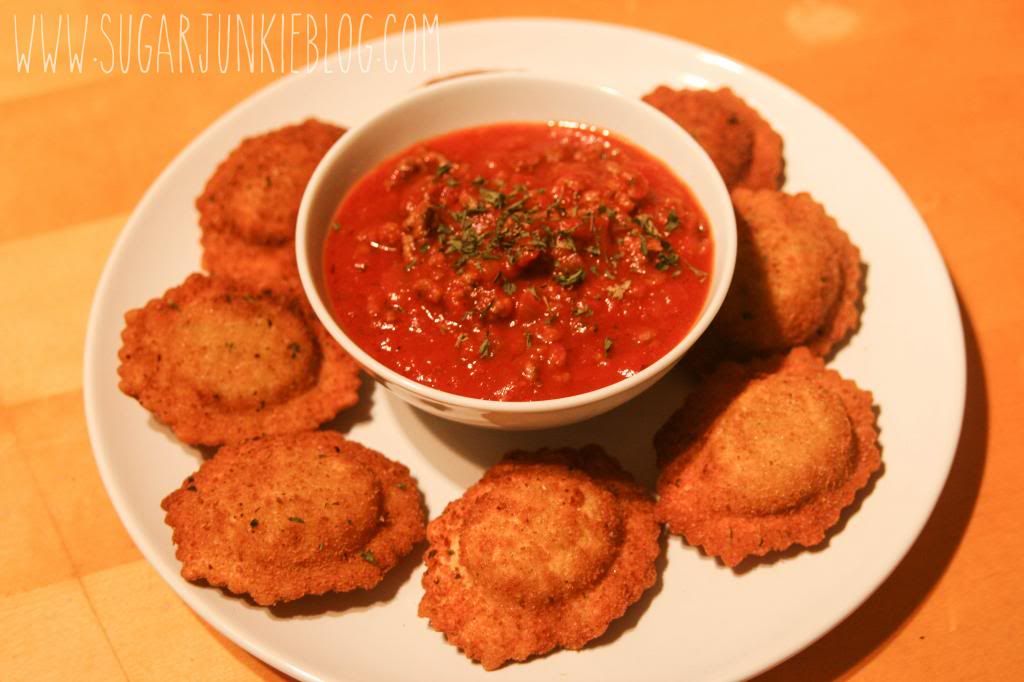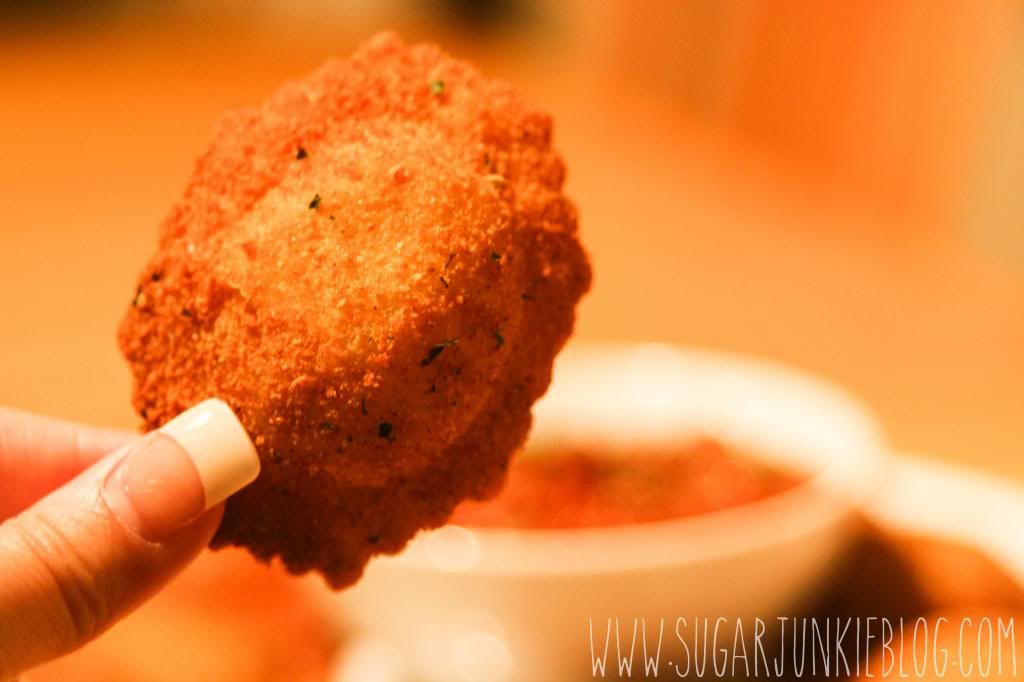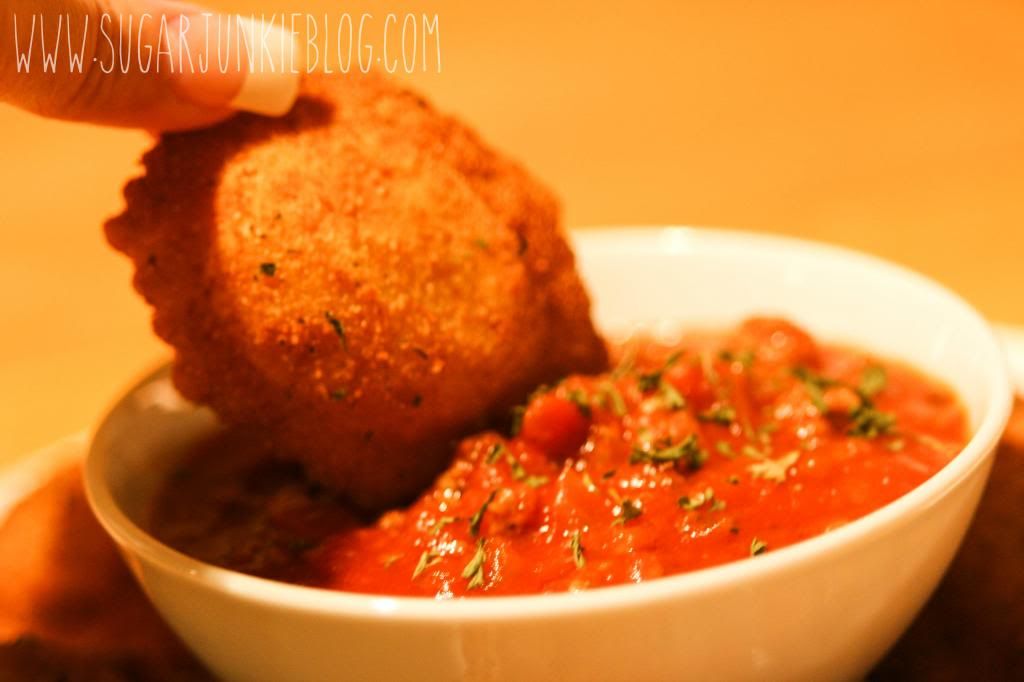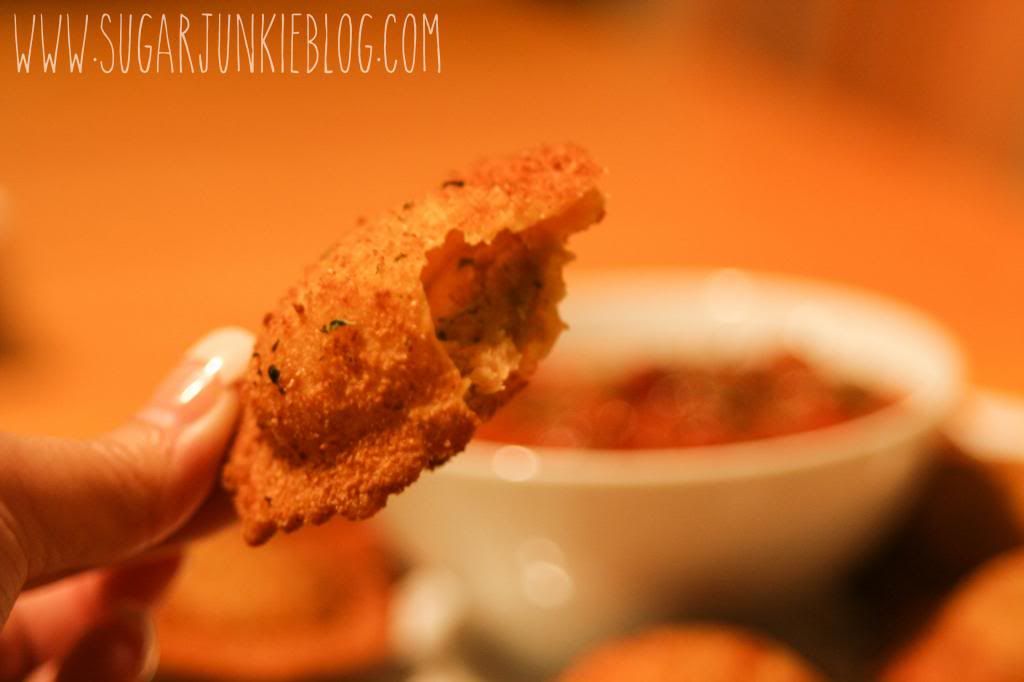 Deep Fried Shrimp Scampi Ravioli
For the Fried Ravioli
1 pkg Buitoni Shrimp Scampi Ravioli
1 egg
1/2 cup Progresso Italian Seasoned Breadcrumbs
frying oil
For the sauce
1 jar Prego Marinara Sauce
1/2 lb Ground Beef
1 medium onion, diced
salt, pepper, and garlic powder, per your tastes
pinch of dried or fresh parsley, for garnish
For the fried ravioli
Preheat oil to 350 degrees F.
Scramble the egg in a small bowl, adding 1 tbsp of water.
Place 1/2 cup of breadcrumbs into another small bowl.
One by one, place ravioli into egg mixture coating it well. Allow any excess to drip off.
Then place ravioli into breadcrumbs and toss to coat evenly. Shake any excess crumbs off.
Once oil is hot enough, fry the ravioli in batches for 3 minutes. Flip them halfway.
Drain on paper towels.
Serve immediately with chunky marinara sauce.
For the sauce
Brown ground beef in a pan on medium-high heat.
Season the beef with sprinkles of salt, pepper, and garlic powder to your taste.
When ground beef is nearly done, add in the diced onion.
Cook until beef is fully cooked and onions are translucent.
Drain the fat.
Stir in jar of marinara sauce. Heat sauce on med-low, stirring occasionally.
Serve warm with fried ravioli.
Happy Eating!
-Vicky from Sugar Junkie Blog