San Francisco Day 3 - Brunch, Westfield Centre, Tony's Pizza
Friday was our second full day on our San Francisco trip. The weather forecasted rain today so we switched up our plans and decided to head to the mall. We headed out around 10:45am, rode the bus all the way to 4th and Townsend, where we walked over to
Little Skillet
for a quick brunch. I hear they have the best chicken and waffles, served from a quaint shuttered window in a cute little alley. We were literally the only ones there by 11:30. There are no tables, no places to sit and eat except for two bar stools and a ledge off to the side of the window. We ordered our food (2 piece chicken and waffles, with an extra side of fruit, and a sweet tea) and grabbed dibs on the bar stools and ledge to commence nomming.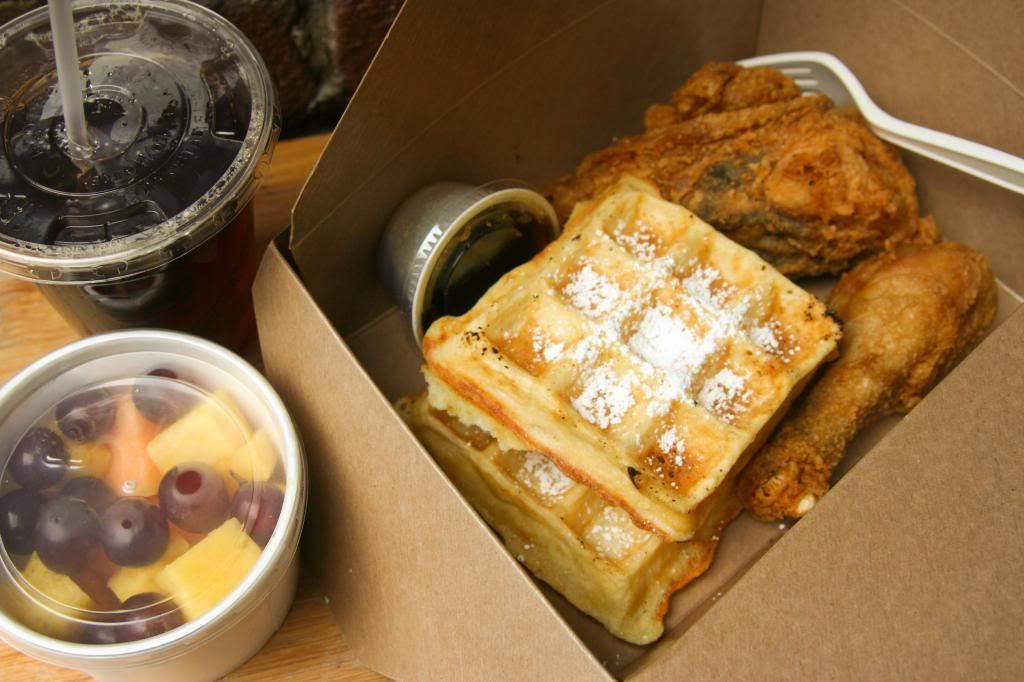 The entire meal costs about $18. Without the fruit and sweet tea, it would only have been about $10.
I've had chicken and waffles in Atlanta, GA, the chicken and waffles supreme capital! I can honestly say ...
Little Skillet's version definitely would give them a run for their money. (Sorry, Gladys Knight!) The waffle alone is a damn good waffle. It's light, airy, crispy, fluffy AND flavorful (which is a key thing that a lot of waffles lack). The batter on their fried chicken is really good, some of the best fried chicken I've had in a while honestly. As soon as we got to eating, Lisa and I both knew we'd be craving this
bad
once we got back home.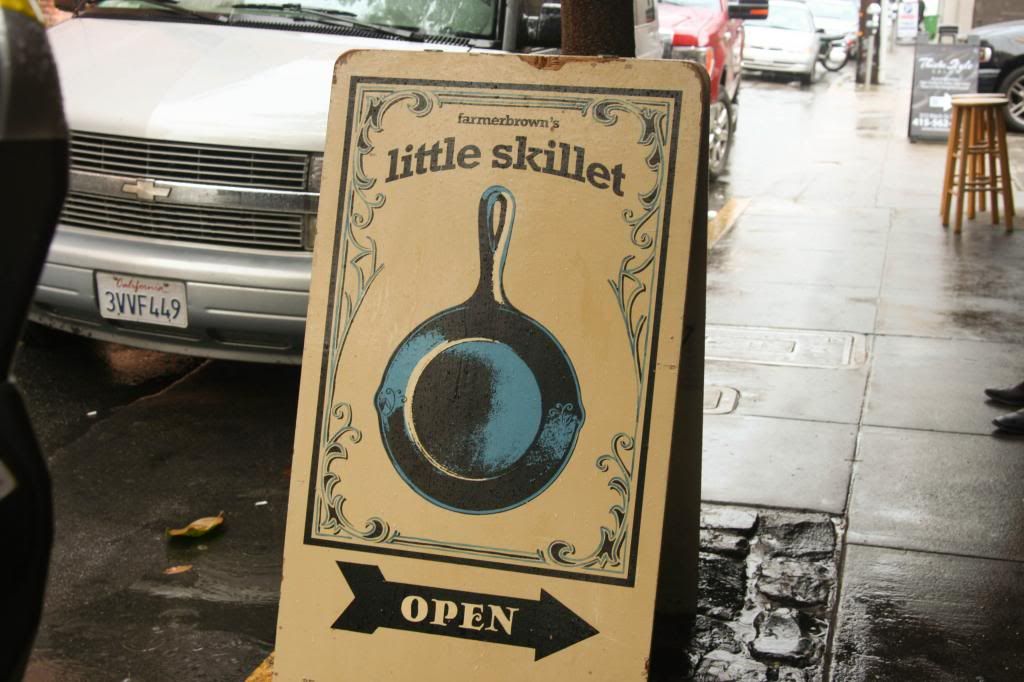 A street sign outside of the the Little Skillet.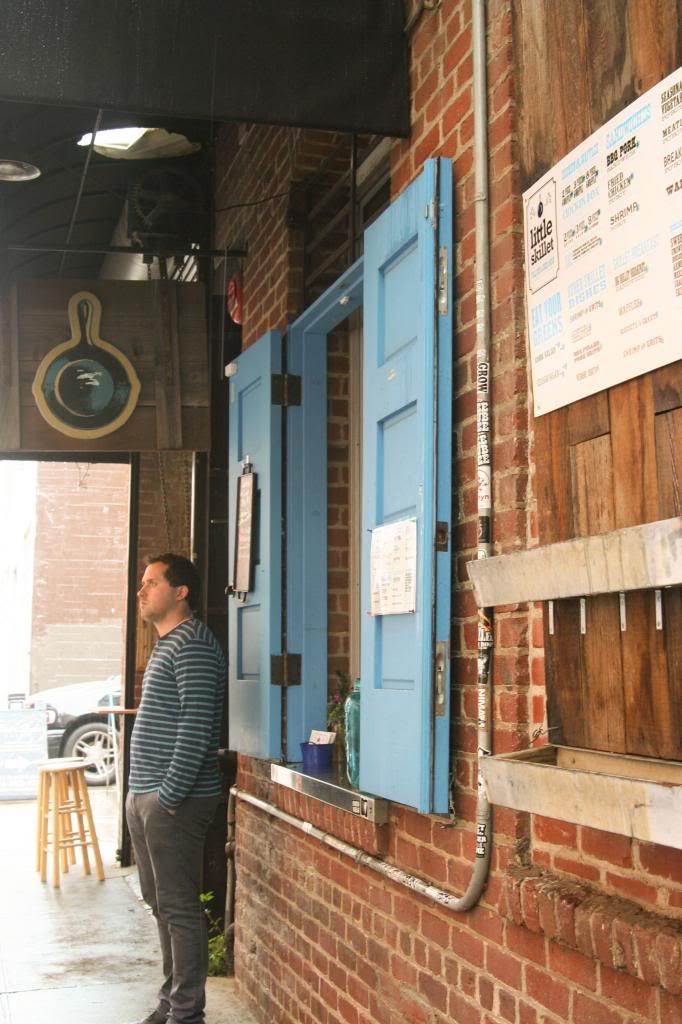 The window to place and pick up your orders. The bar stools where we sat and ate can be seen past the window.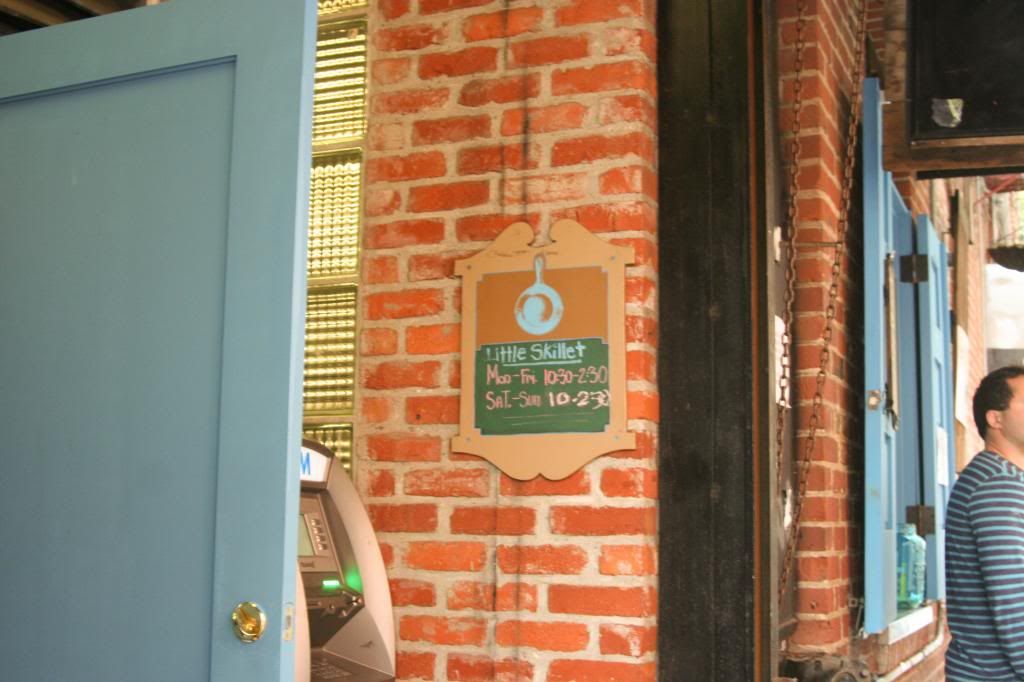 Hours and an ATM machine.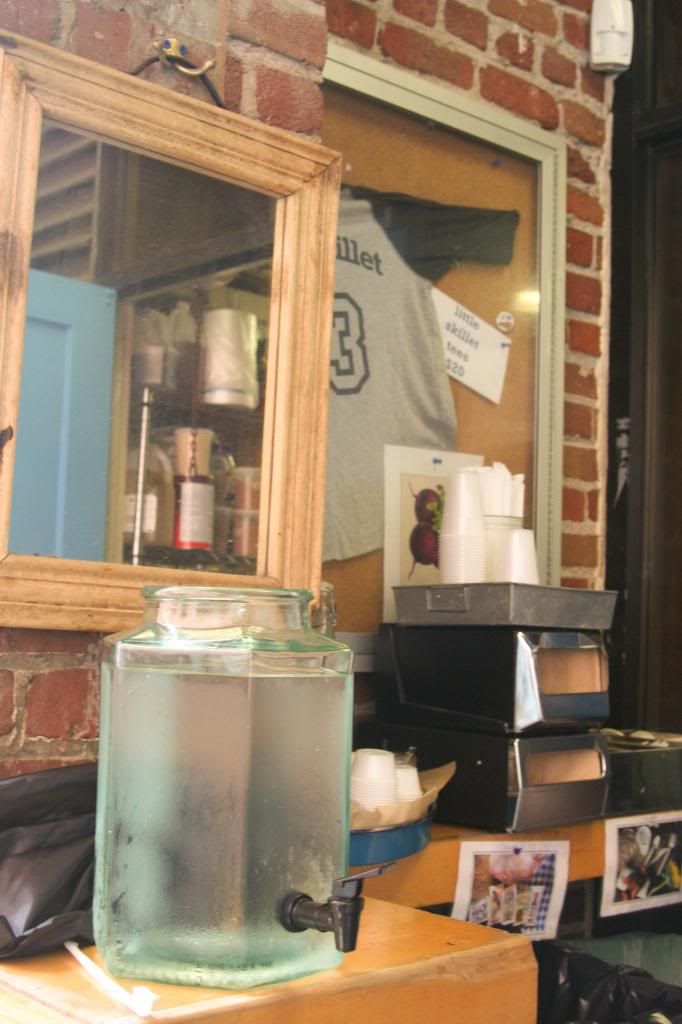 Adorable little station for free water, utensils, napkins, sauces, straws, etc.
We got lucky with the weather as it wasn't raining on our walk to brunch, but then started pouring while we were eating. We were safe and dry underneath the awnings as we ate. Having breakfast in the warm outdoors in the rain is a lovely experience. One doesn't really think of it as that, until it just happens. When the rain passed, we walked 15 minutes to the Westfield Centre. This mall is amazing! I highly recommend if you're in San Francisco and looking to shop. The selection of stores, the prices, and the beauty of the mall made our shopping experience really nice.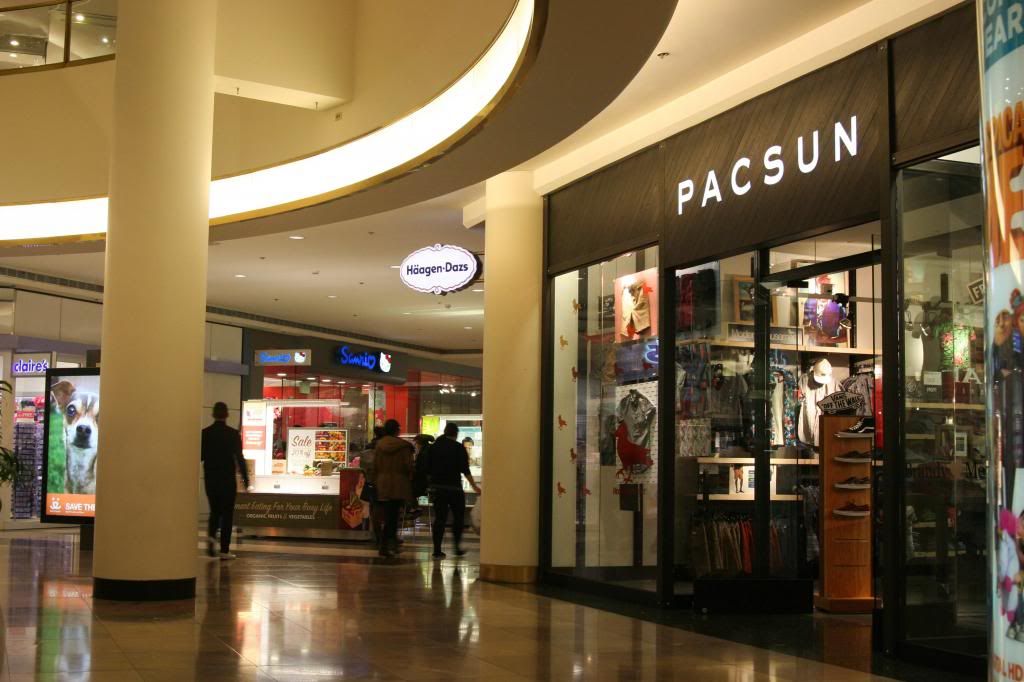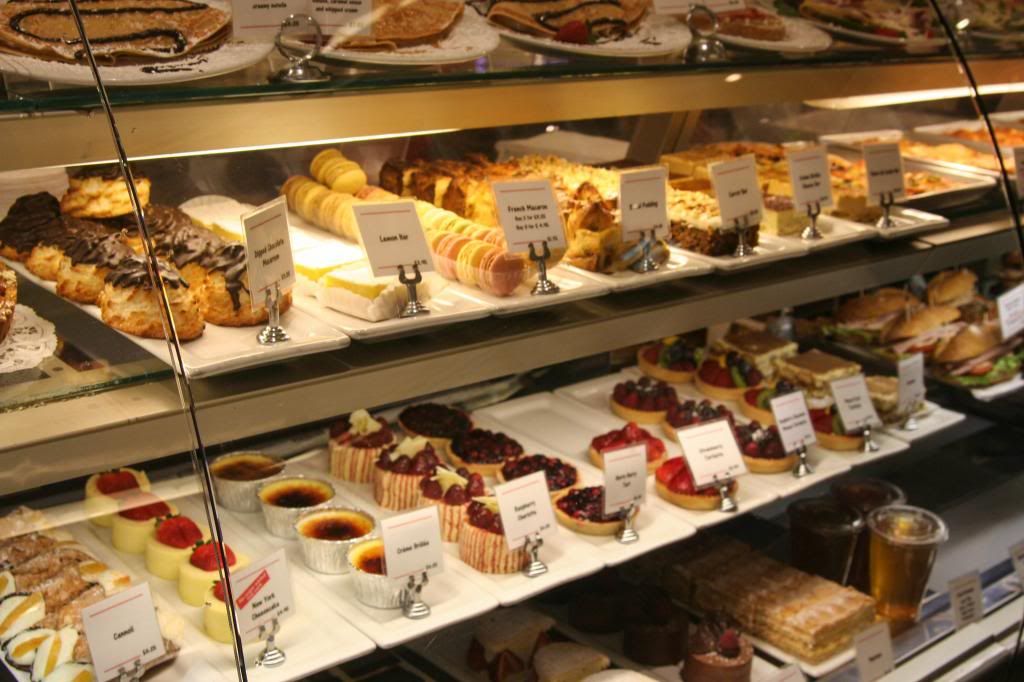 Even their food court options are to-die-for.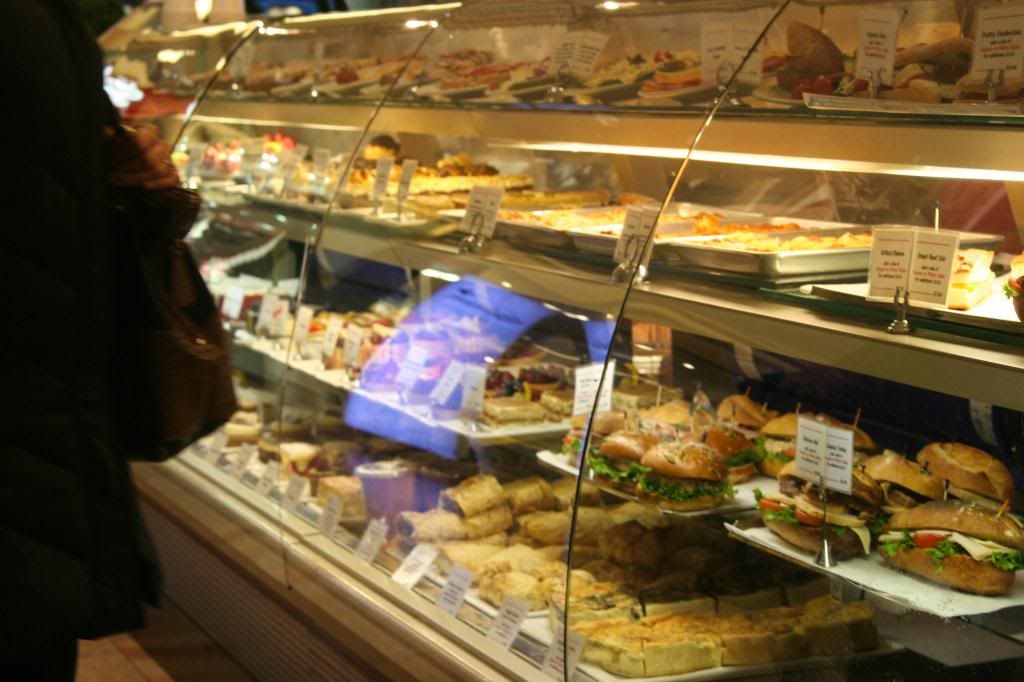 If you exit the mall onto Market Street, there are many more shops and stores that are not in the mall itself like Forever 21 (two of them!), Vans, Old Navy, Levi's, and plenty more. After many hours of shopping we took the bus to San Francisco's Little Italy, for dinner at Tony's Pizza Napoletana. Our table wasn't ready but the hostess said she'd call our cell phones when it was. We crossed the street to enjoy the sunshine at Washington Square Park.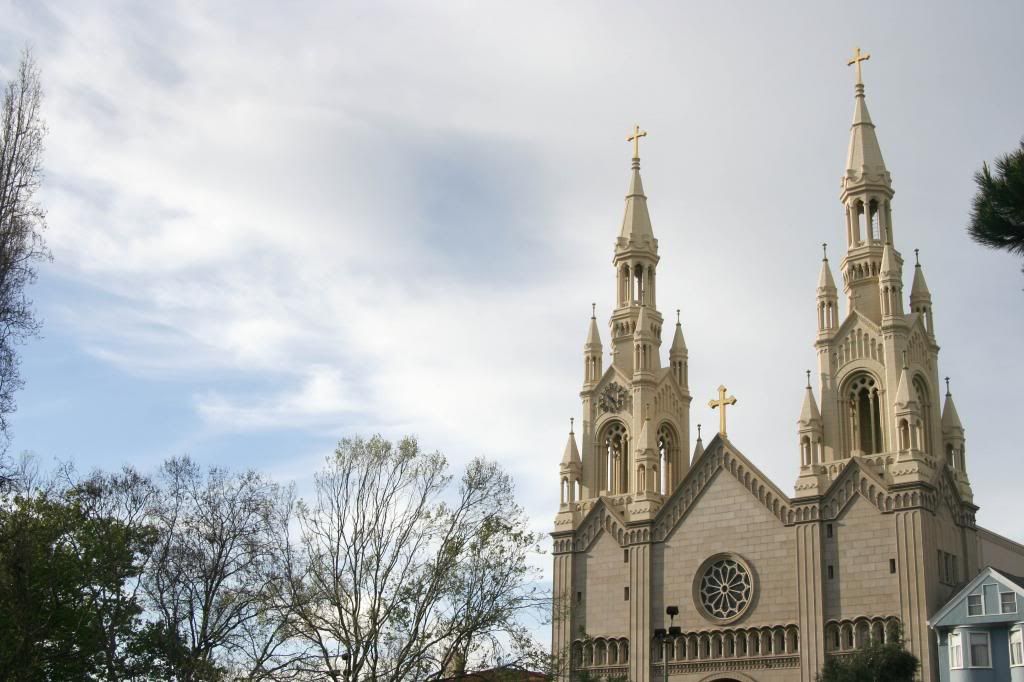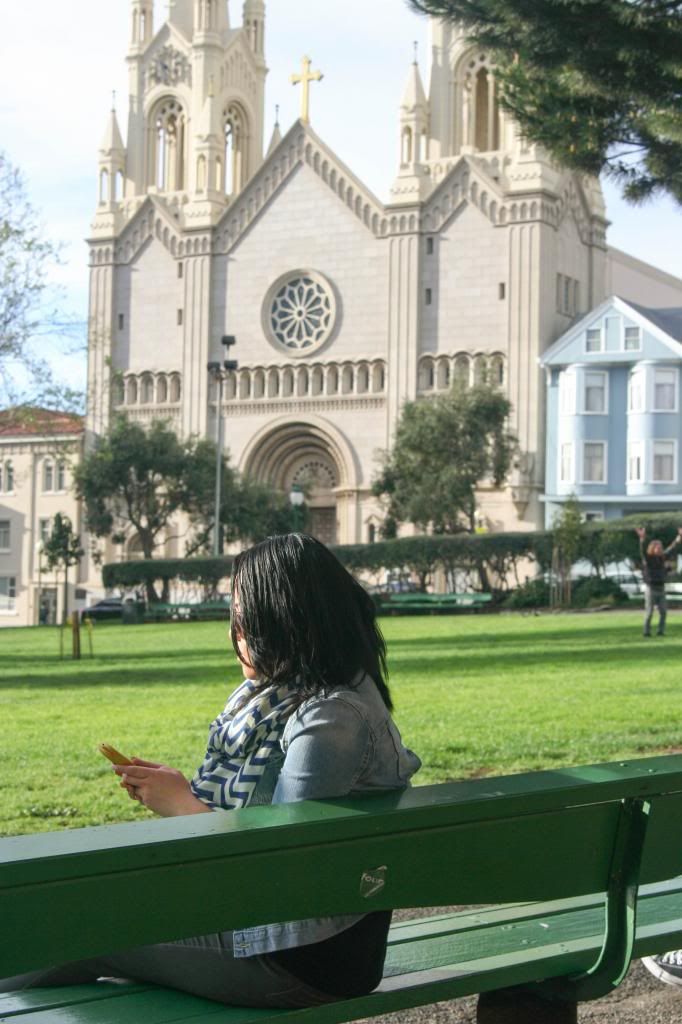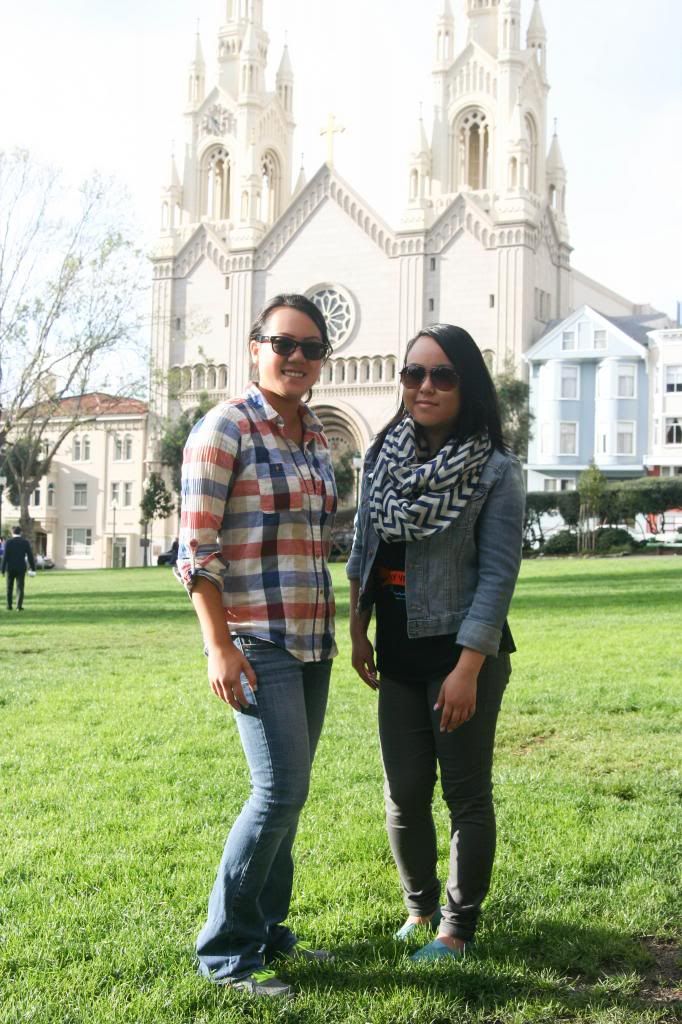 Our table was ready in 15 minutes. Waters were brought to the table and we were gifted with this tomato can filled with sliced french bread and dipping sauces!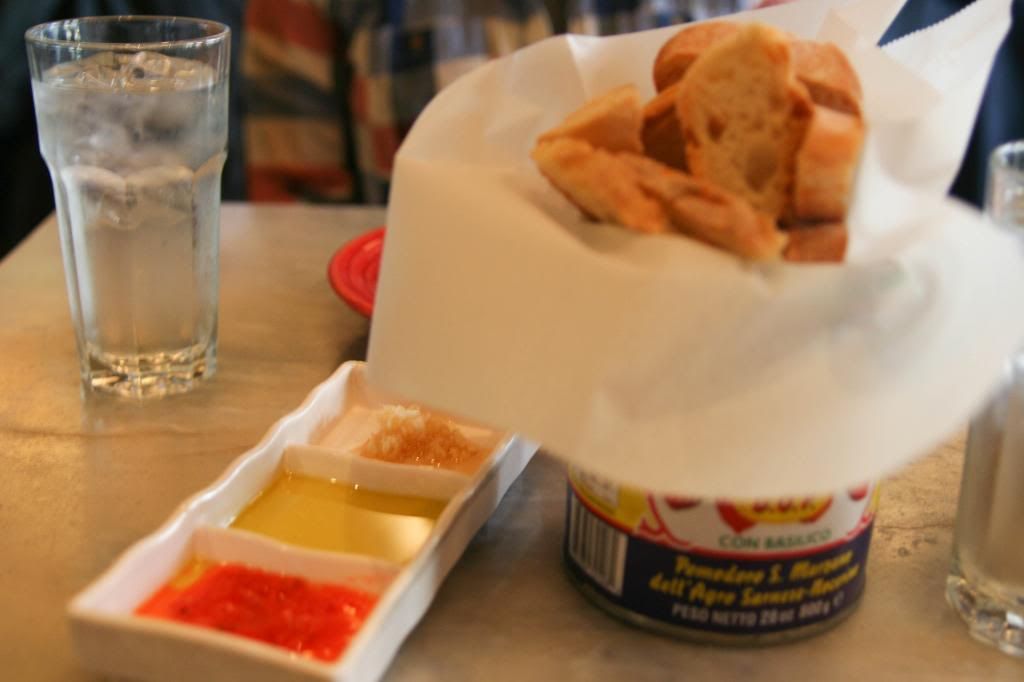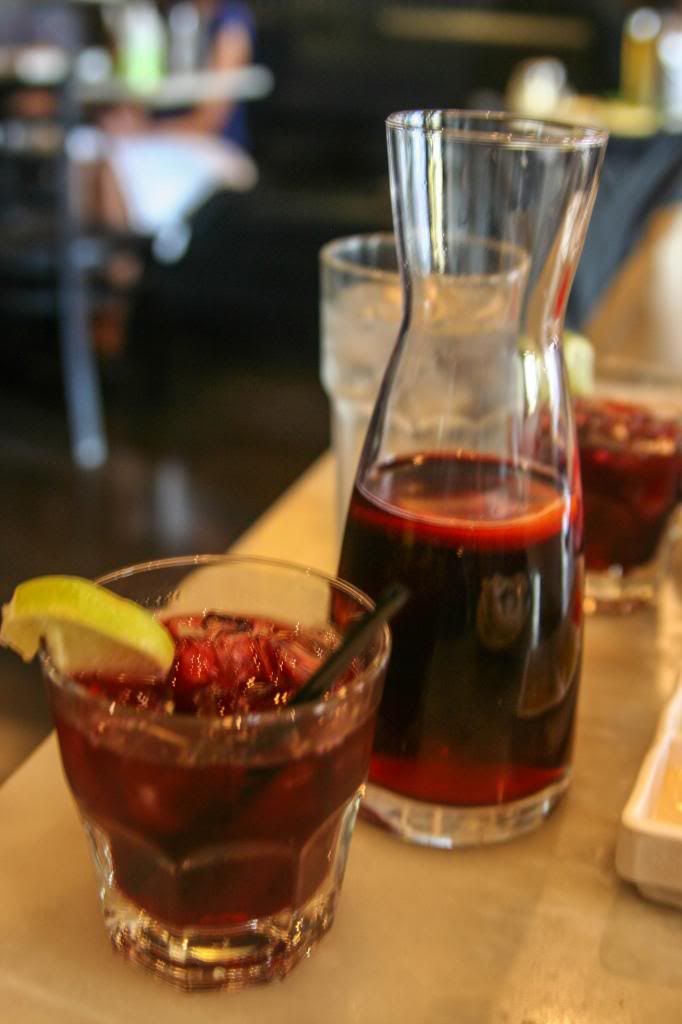 Lisa and I split a carafe of sangria ($14)
Then our amazing Margherita pizza ($19) arrived in minutes! Tony's Pizza is toted as one of the top 10 pizza restaurants in the US by
Fox News
. The Margherita pizza, itself, is famous for winning the Best Margherita Pizza Cup in Naples, Italy. Tony is the first American and Non-Neopolitan to win this award! It did not disappoint. Our experience was incredible, the food was amazing. The simplicity of the food here puts it on a level of its own in taste.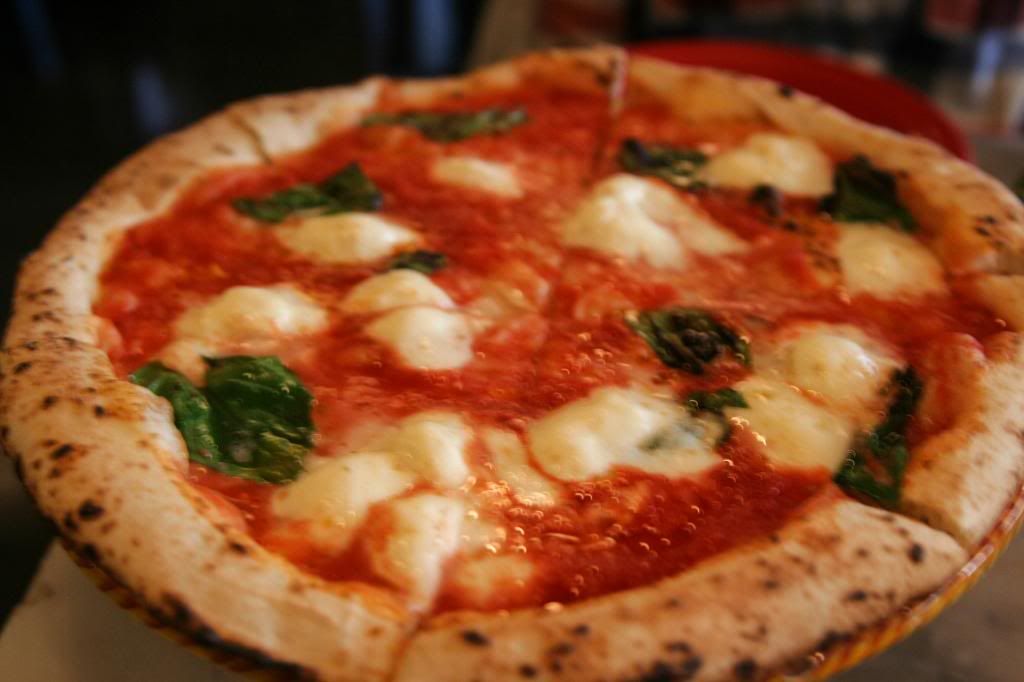 For dessert, the Italian cheesecake ($8). Very creamy, smooth. The crust is made of Biscotti cookies and is one-of-a-kind. Definitely worth it! The atmosphere at Tony's is classy and modern. Service was great, too.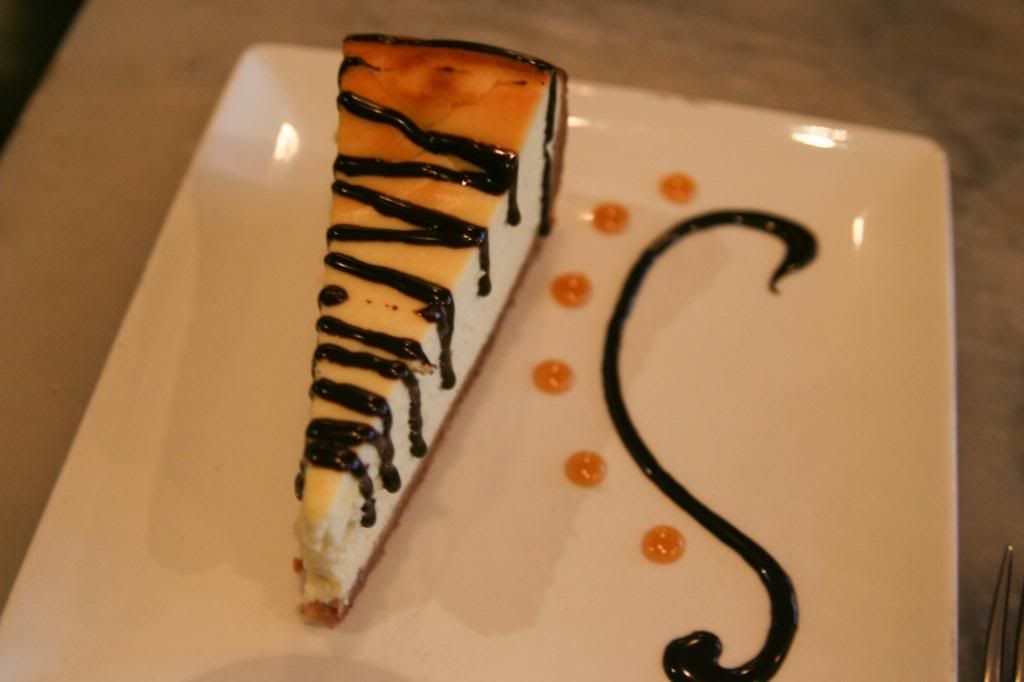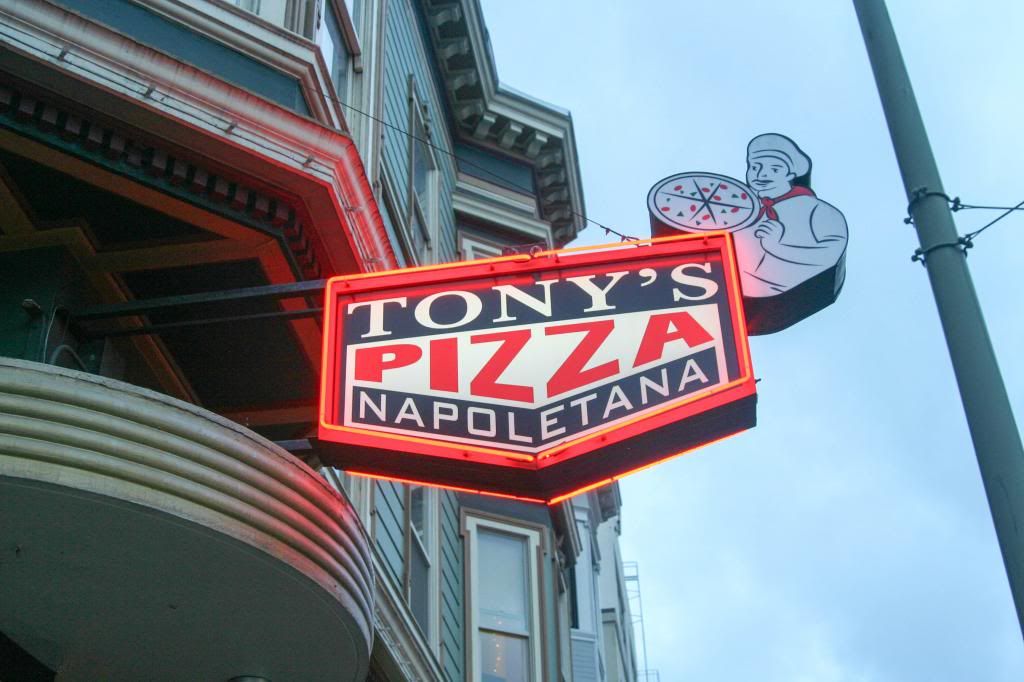 A must-visit if you're a pizza lover. We also got a sneak peek of Chinatown because our bus drove through it on the way to Tony's from downtown. Lisa and I are headed there tomorrow and are uber excited!
Happy travels!
-Vicky