Chicken Alfredo Lasagna Rolls
Lasagna? Classic. Chicken Alfredo Lasagna? Whoa. It's about damn time we reinvent the wheel. Change the game. Bring out the new classics.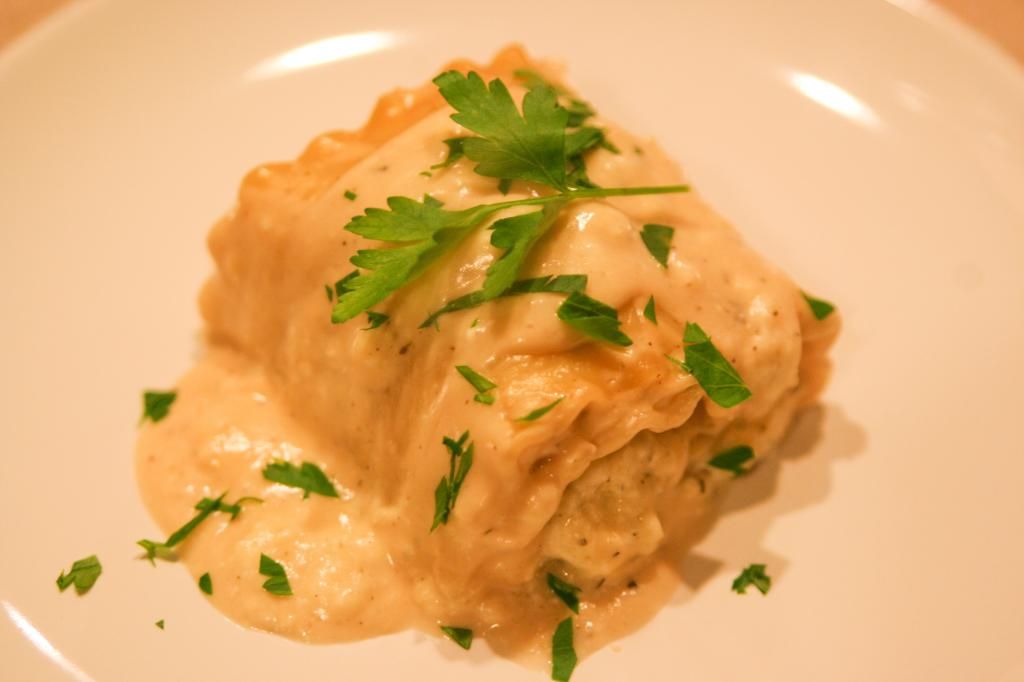 Rolling the lasagna noodles into individual portions make serving a dream. Sloppy plating is a thing of the past and so is maneuvering your way around stringy hot cheese when you move a piece of lasagna from the baking dish to your plate. Just look at how beautiful they are.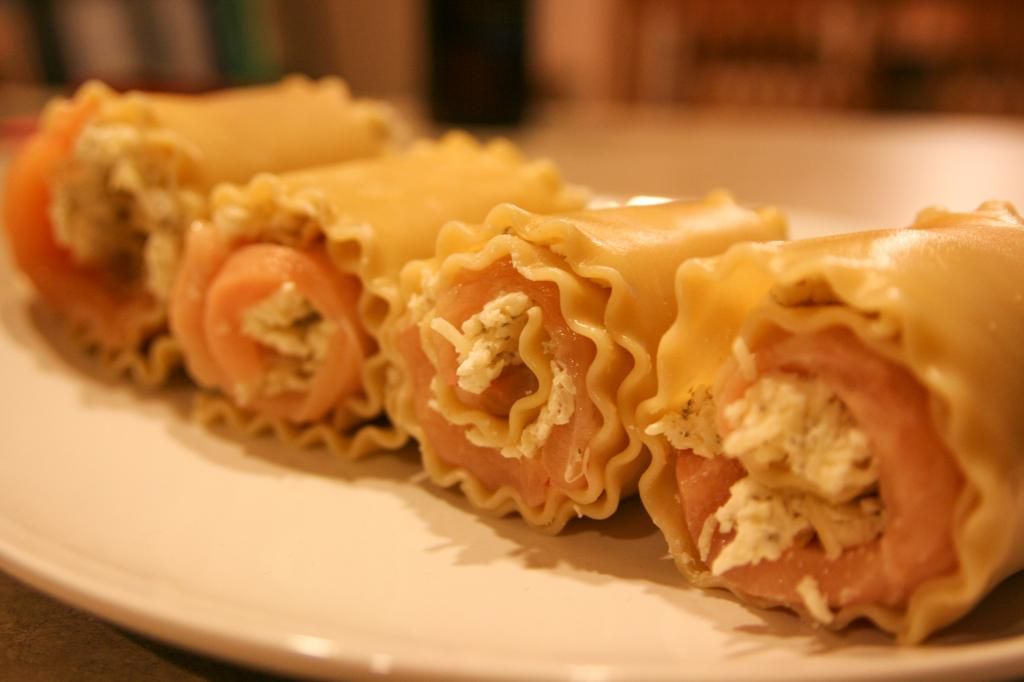 In order for this recipe to work, you must...
...slice the chicken into very thin, long strips. I found thinly sliced, boneless skinless chicken at my local grocery store. Which I then cut into the width I needed for them to fit onto the lasagna noodles. If you don't feel like handling raw chicken, you can make it easier by adding cooked chicken into the cheese mixture. Rotisserie chicken would be awesome. Diced cooked shrimp would be even crazier, for a shrimp Alfredo version. Cooking time also gets cut to about 25-30 minutes if you use pre-cooked chicken.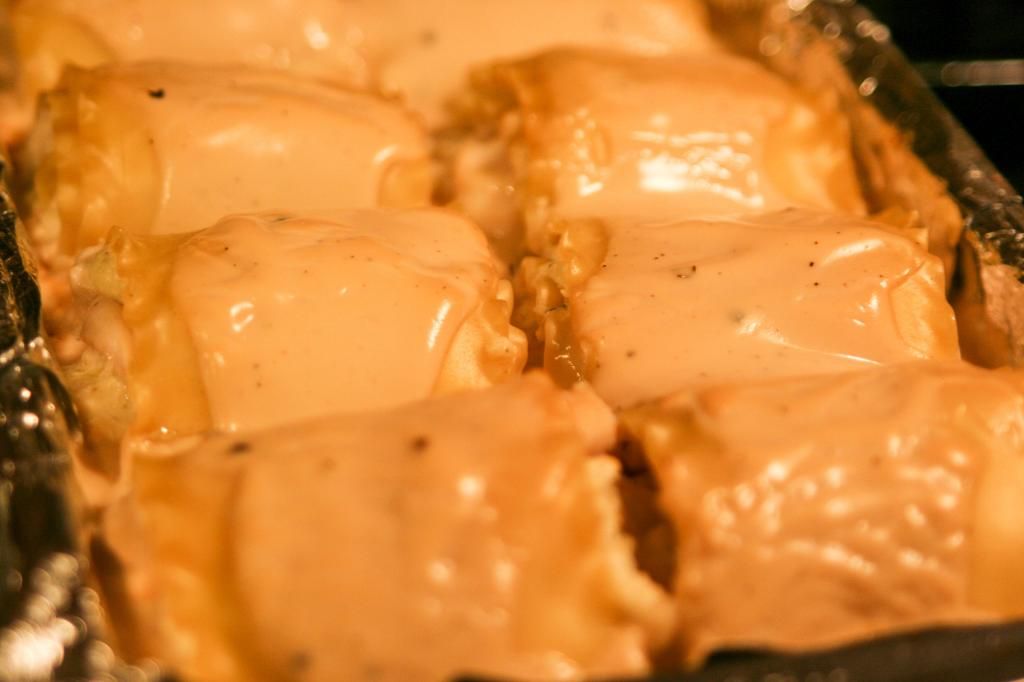 The Alfredo sauce can be homemade or store bought. I had a jar on hand in the pantry so I saved some time. Fresh parsley is key in making the flavors stand out. It's always a good thing to garnish with fresh produce.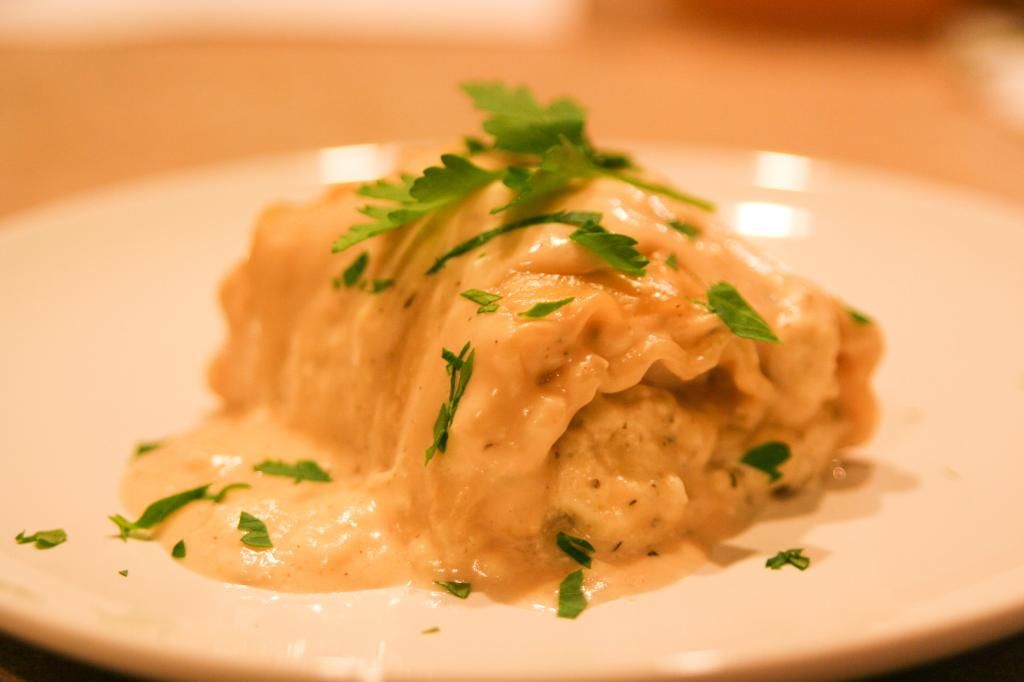 The boyfriend kept proclaiming how amazing this dish was during our dinner. In the time since, he keeps asking when I'm going to make this again. And he does this heavy breathing thing when I started to post these photos up.
Chicken Alfredo Lasagna Rolls
Ingredients
8 lasagna noodles, cooked according to package
2 boneless, skinless chicken breasts, thinly sliced
2 cups Mozzarella cheese, shredded & divided
1/4 cup Parmesan cheese, shredded
1/4 cup chopped fresh parsley
8 oz cream cheese, softened
1/2 tsp Italian Seasoning
1/2 tsp dried basil
1/2 tsp garlic powder
1/2 tsp onion powder
Alfredo sauce, homemade or store bought
salt and freshly ground black pepper, to taste
Instructions
Preheat oven to 350 degrees. Prepare lasagna noodles according to the directions on package, drain pasta.
While the noodles cook, cut the thinly sliced chicken into smaller portions, just smaller in width than the lasagna noodles and half in length.
In a large bowl, mix together 1 cup Mozzarella cheese, Parmesan cheese, cream cheese, dried basil, Italian seasoning, garlic powder, onion powder, and 3 tbsp fresh parsley, set aside.
Spread a heaping spoonful of the cheese mixture into an even layer along the length of each cooked lasagna noodle then add a slice of the chicken on top of cheese mixture.
Roll noodles from one ends to the other. Spread 1/2 cup of the Alfredo sauce along the bottom of a baking dish. Align pasta rolls snugly and side by side in baking dish ­2 rows of 3. The seam of each roll should be placed on the bottom. Cover each lasagna roll evenly with remaining Alfredo sauce, cover tops of pasta entirely so they don't dry while baking.
Sprinkle tops evenly with remaining 1 cup Mozzarella cheese. Bake in preheated oven 40-45 minutes or until chicken is cooked through. Sprinkle top evenly with remaining 1 tbsp chopped fresh parsley.
Happy Eating!
-Vicky