Lemon Pancakes
Bright and cheery lemon pancakes, made with 3 ingredients or less, to help you slay the brunch game amongst your friends and family. Or slay your diet if you plan on keeping them all to yourself. The focus is on the poppy seed sauce; made with more ingredients than the pancakes themselves. Naturally, drool inducing.You'll want extra, so double up on the measurements.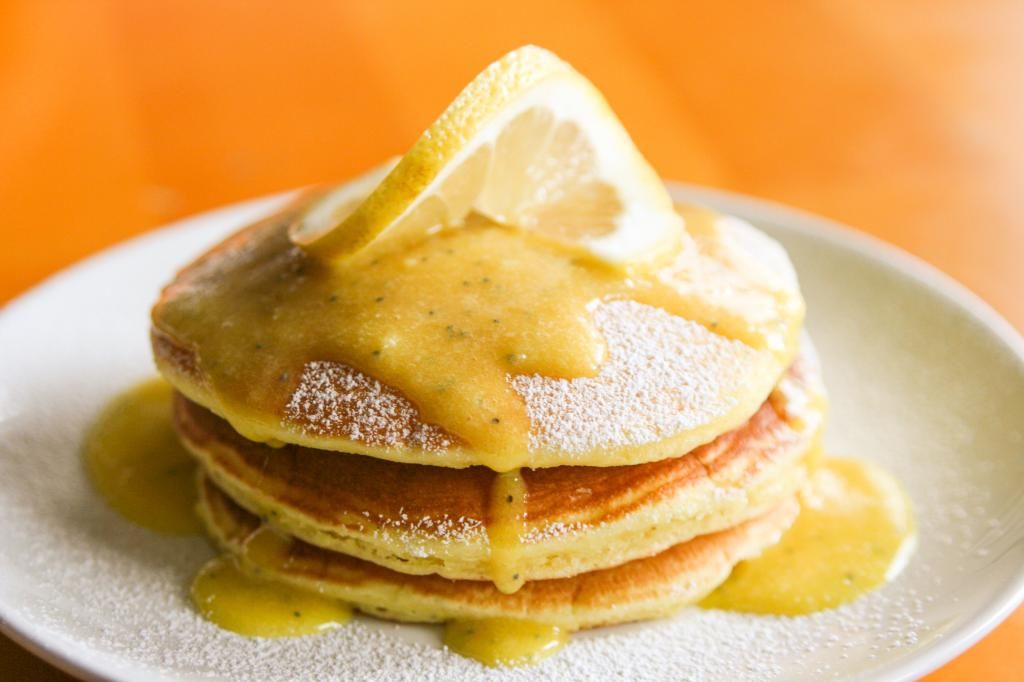 It brings this recipe together, adds the vibrancy and texture. Do yourself a favor and try it, even if it's not your thing. Experimenting with other ways to crown your pancake stacks with something other than syrup is life-enhancing. Truuuust me!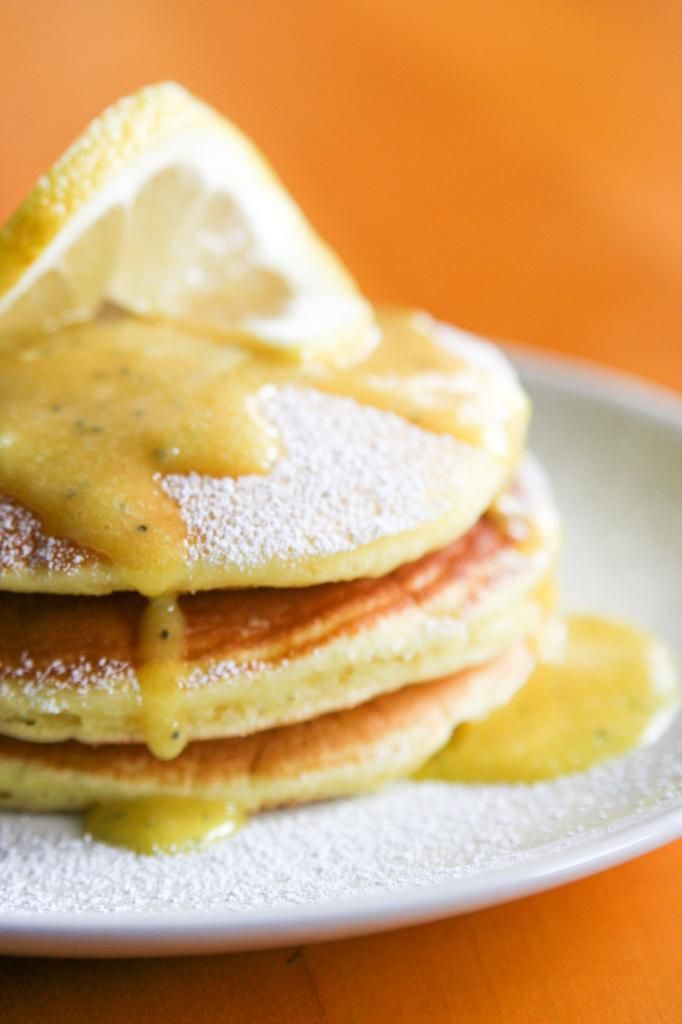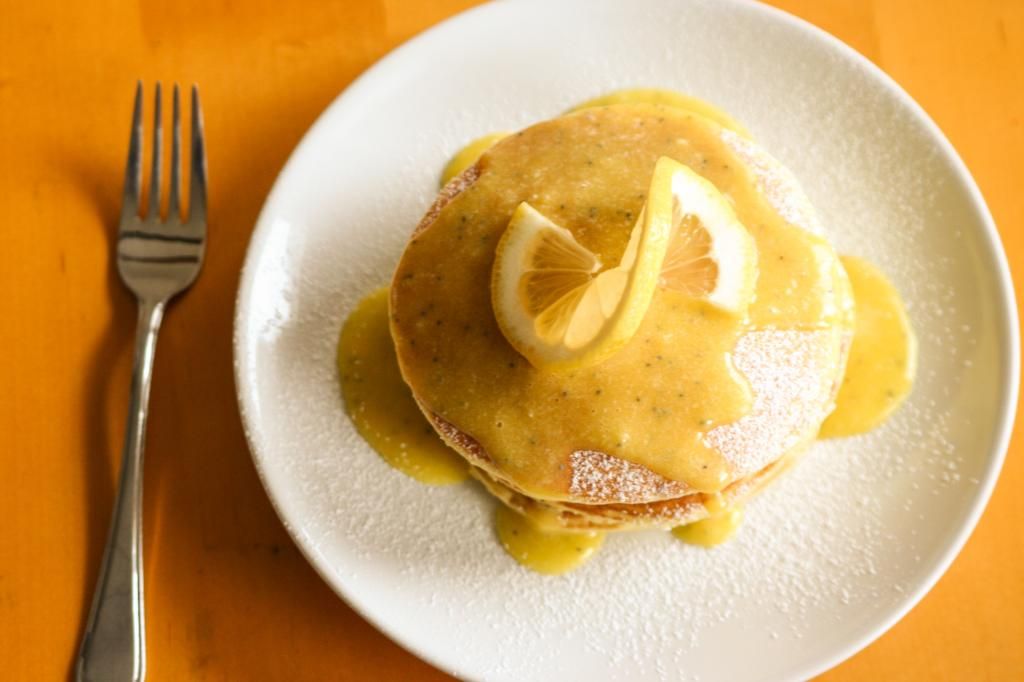 If you're impatient, you'll burn a few pancakes before you get the technique down. The best strategy for the golden, fluffy, restaurant quality is to cook them on medium-low heat. Letting the batter slowly rise. Just pour the batter, shake the pan (you know, to evenly disperse the batter) then just let it do it's thing. When you start to see bubbles, and the edges are firm, then flip. For these, I recommend about 2 minutes per side. If you're like me and can't master a backflip to save your life then at least you can master pancake flipping and still feel like you've done accomplished a great deal.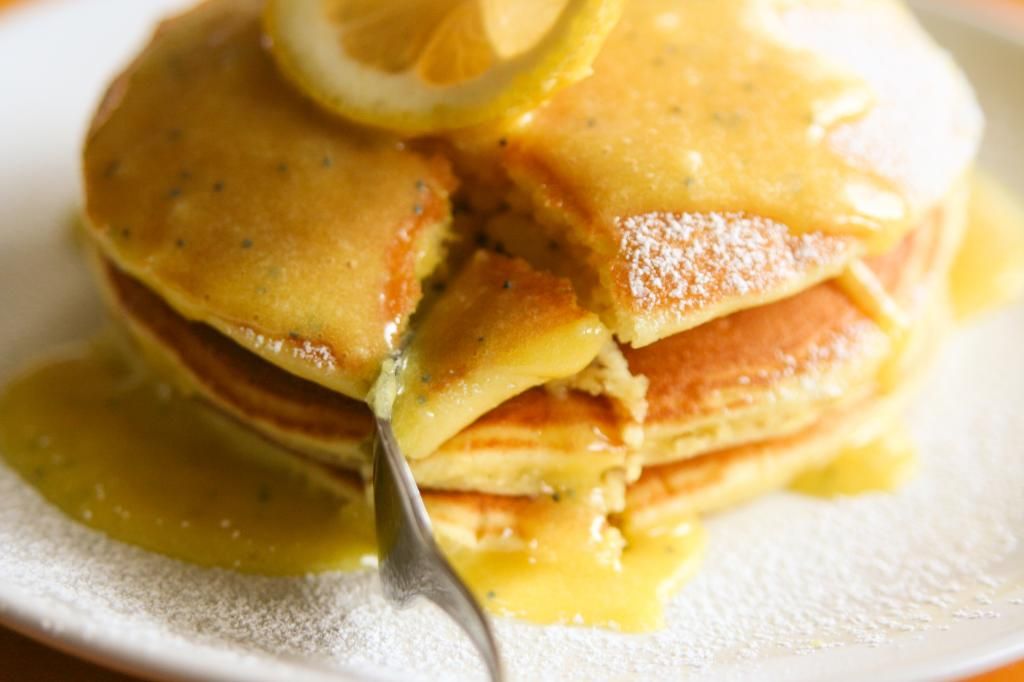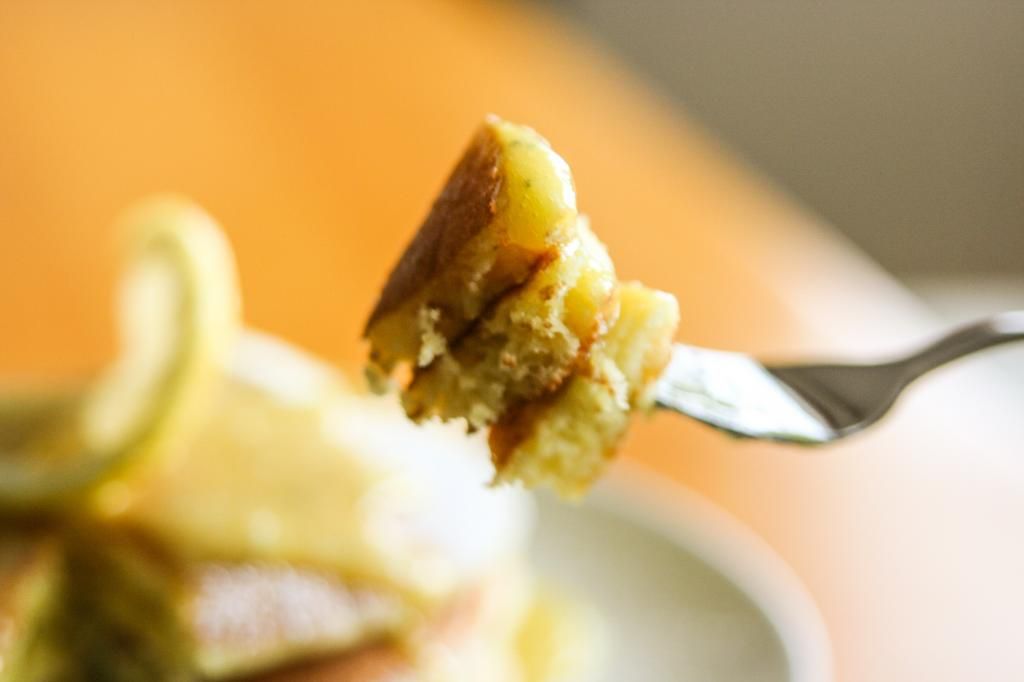 Lemon Pancakes & Poppy Seed Sauce
Ingredients
(15 pancakes)
For the Pancakes
1 box lemon cake mix
2 cups milk
2 eggs (you may leave these out if you're vegan)
For the Sauce
2 oz cream cheese, softened
1 tbsp milk
3/4 cup powdered sugar
1/2 tsp vanilla extract
1 tsp poppy seeds
2 drops yellow food coloring (optional but the sauce looks more vibrant)
Instructions

For the Pancakes
Combine cake mix, eggs, and milk. You may use less milk if you like your pancakes thicker.
Heat pan or griddle until hot then lower to medium-low heat.
Scoop about 1/4 to 1/2 cup of batter onto hot pan. Shake pan gently to disperse the batter evenly.
Let cook for about 2 minutes on medium-low heat, or until bubbles start to form, and edges are slightly firm.
Using a spatula, flip and cook the other side for 2 minutes.
Serve with poppy seed sauce. Dust with powdered sugar and garnish with lemon slices, if desired.
For the Poppy Seed Sauce
In a small saucepan, slowly heat up the cream cheese and milk on medium-low heat. Stirring constantly.
Add vanilla and stir to combine.
Stir in the powdered sugar.
Add the poppy seeds and yellow food coloring.
Happy Eating!
- Vicky