Easy Chocolate Wontons
Dessert wontons are really popular, especially the ones filled with fruit compote or bananas.

But if you're looking for a deep fried chocolate fix, then I present the CHOCOLATE WONTON.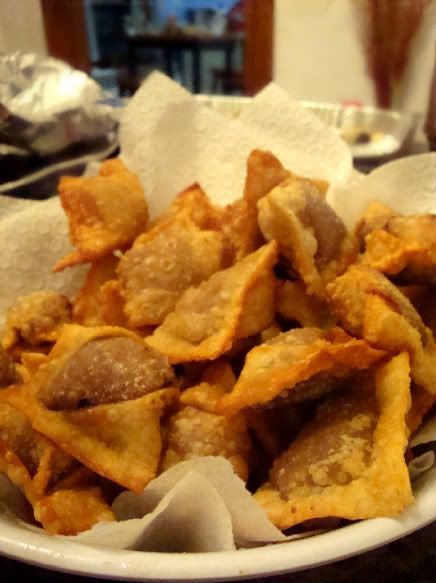 Super easy, with only 3 ingredients. 1 of which you'll most likely already have in your kitchen.
Bag of mini snicker bars
1 package Wonton wrappers, keep wrappers covered with a damp paper towel
1 egg + 1 tbsp. water
You'll also need:
High-heat oil for frying (i.e., vegetable oil, corn oil)
Confectioners' sugar (icing sugar) for sprinkling
via friedas.com

1. In a small bowl, whisk together the egg and water to make an egg wash.
2. On a clean, dry surface lay 1 wonton wrapper down with a point toward you, like a diamond.
3. Place 1 piece of chocolate near the bottom end of the wrapper.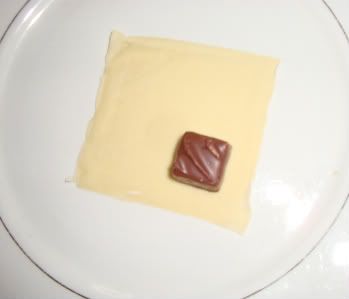 4. Brush a very thin layer of the egg wash on the edges of the wrapper.
5. Fold the top corner of the wrapper down to create a triangle and gently press to remove all air from the middle. Press the edges to adhere the sides. Make sure the wrapper is sealed completely.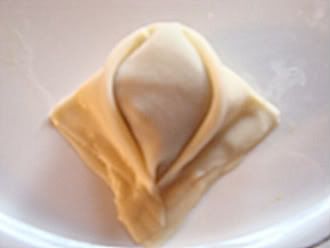 6. Repeat with the remaining wrappers and chocolate pieces.
7. Keep the folded chocolate wontons covered under plastic wrap or a damp paper towel to prevent them from drying.
8. In a wok or medium pot, pour in 2 inches (5 cm.) of high-heat oil.
9. Heat the oil to 350º F (180º C) and gently slide a few of the chocolate wontons into the hot oil. Make sure you don't crowd the chocolate wontons.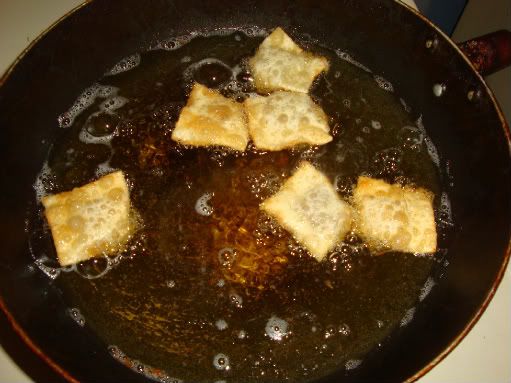 10.Fry the wontons for 1 ½ minutes, then flip over and fry another minute until both sides are golden brown and crisp.