My take on Sweet Asian Chicken wings. Great make-ahead food for parties or just for family dinners served with some rice and papaya salad.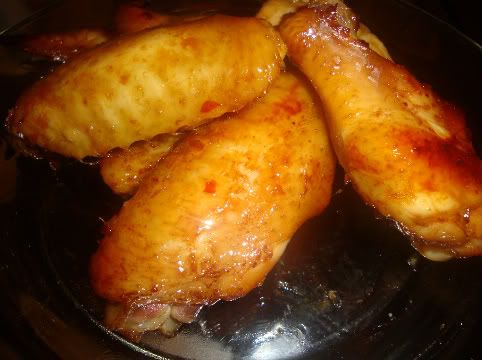 Ingredients:
12-24 chicken wings
1 tbsp minced garlic
1 tbsp lime juice
2 tbsp soy sauce
2 tbsp fish sauce
2 tbsp sweet chili sauce
2 tbsp brown sugar
2 tbsp oyster sauce
1. For the marinade: Mix everything but the chicken together in a large bowl until the brown sugar dissolves.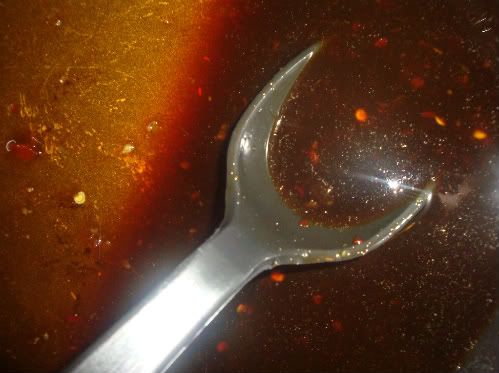 the marinade sauce with the sweet red chili bits
2. Mix in the chicken and let it marinade for at least 10 minutes, or overnight.
3. METHOD 1: Preheat oven to 350 degrees F. Line a cookie/baking sheet with aluminum foil. This is important because the sauce from the chicken might burn your cookie sheet. Then place the chicken on the baking sheet. Cook for 35-40 minutes, turning every so often, until chicken is fully cooked.
4. METHOD 2: Broil or grill for 20-25 minutes until fully cooked, turning chicken every 5 minutes.