S'mores bars just shout SUMMER. To me, this is the perfect Memorial Day dessert. Wasn't too hard to make. Our Memorial Day BBQ was a good time. There was a good amount of friends, family, and new people to meet as well. And so much food!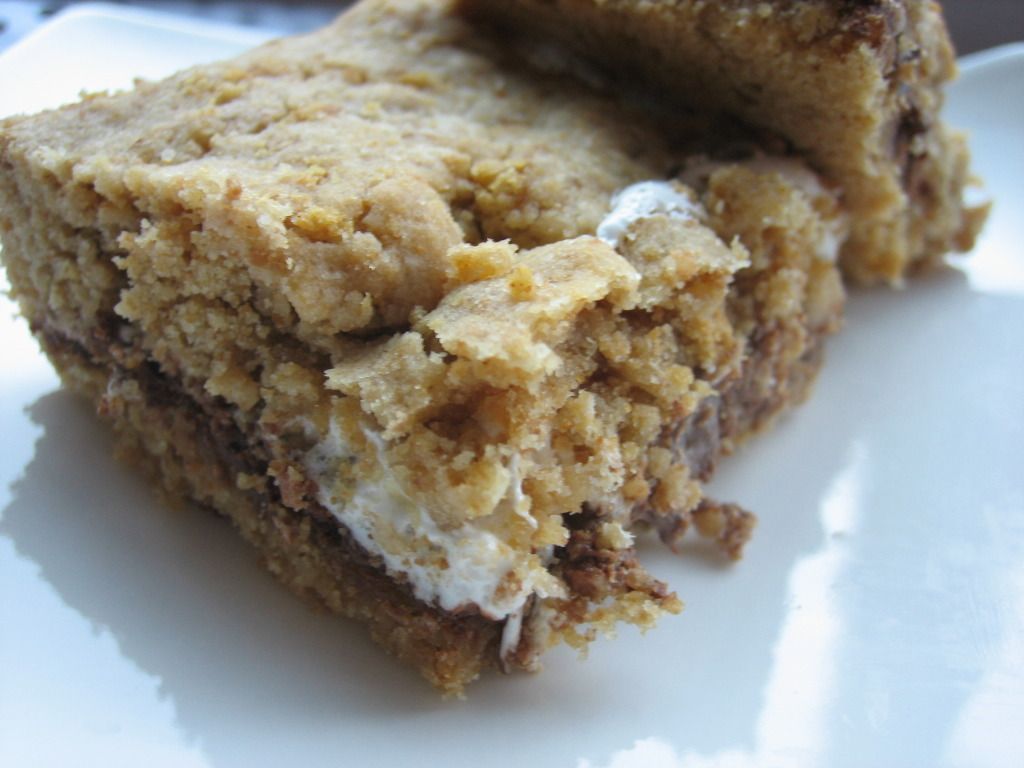 For our memorial day menu, we had a huge list of things to make! Korean BBQ Shortribs, which were a huuuuuge hit and gone in 2.7 seconds, Asian chicken wings, Corn dog muffins, Glazed Bacon and Cheeseburgers, Brats, Pineapple Upside-down cake, and (of course) S'mores bars!

It was supposed to thunderstorm in Milwaukee on this day. But I hoped and prayed and a little spot of sunshine hovered over us the whole time! On our way home, a hail storm blanketed the whole city. Luck was on our side! Everyone had a blast and I'm glad things didn't go to waste. But enough of that, let's talk about what you came here to see! I found this recipe on the Taste of Home website. See recipe after the pictures!


Wet ingredients.
Dry ingredients!
Mix em all together, gradually.
I used Pam's Baking Spray to coat the baking dish.
Got the batter in there all nice and even.
Lay down the chocolate! While secretly pretending not to eat them.
Marshmallow fluff! Spread it all around to create beautiful looking layers in your bar when you cut it!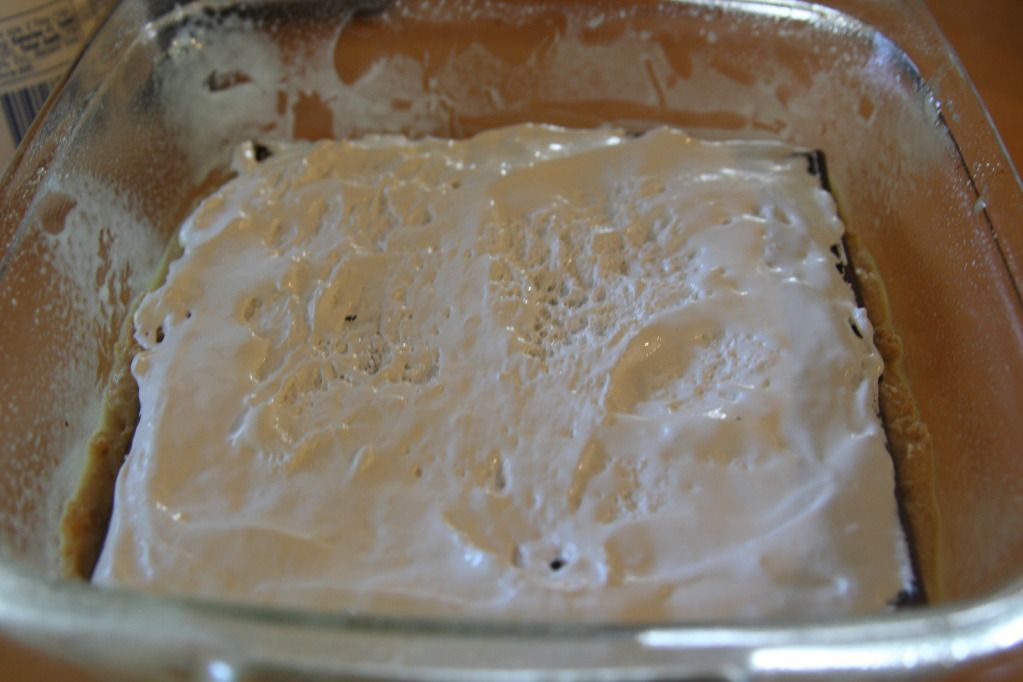 Spread some of the reserved graham crumble mixture on top.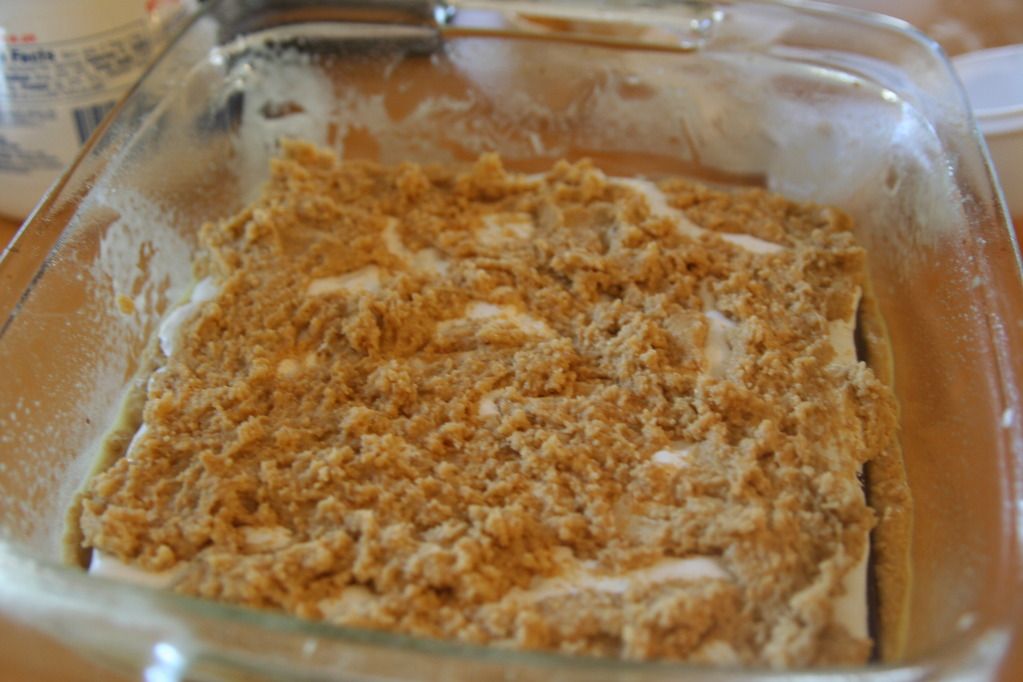 After baking, cool and enjoy!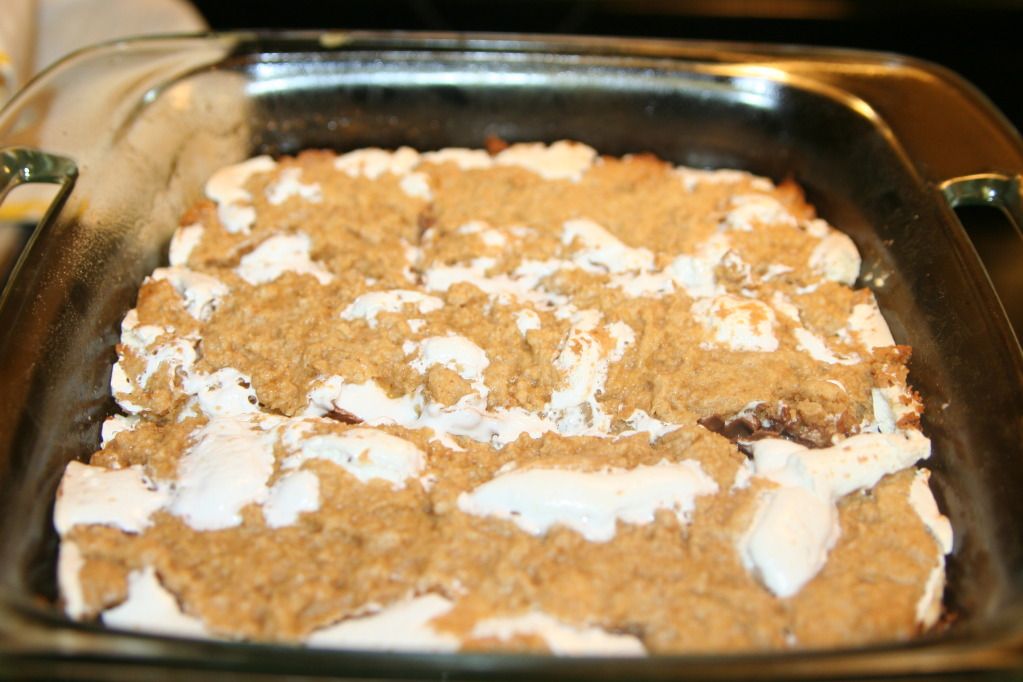 Ingredients
(18 Servings)
1/2 cup butter, softened
3/4 cup sugar
1 egg
1 teaspoon vanilla extract
1-1/3 cups all-purpose flour
3/4 cup graham cracker crumbs
1 teaspoon baking powder
1/8 teaspoon salt
5 milk chocolate candy bars (1.55 ounces each)
1 cup marshmallow fluff
Instructions
In a large bowl, cream butter and sugar until light and fluffy. Beat in egg and vanilla. Combine the flour, cracker crumbs, baking powder and salt; gradually add to creamed mixture. Set aside 1/2 cup for topping.
Press remaining mixture into a greased 9-in. square baking pan. Place candy bars over crust; spread with marshmallow creme. Crumble remaining graham cracker mixture over top.
Bake at 350° for 25-30 minutes or until golden brown. Cool on a wire rack. Cut into bars. Store in an airtight container.
Nutritional Facts
1 bar equals 213 calories, 9 g fat (5 g saturated fat), 28 mg cholesterol, 114 mg sodium, 30 g carbohydrate, 1 g fiber, 3 g protein.