I've always been down to go to Automotion, one of Wisconsin's largest car events. The fact that it's hosted by one of Wisconsin's best cities, Wisconsin Dells, makes it even more sweet.

My good friend, Eric, and I have been planning this trip for months ahead of time! To make sure we weren't S.O.L. when every single place in the Dells was booked. We scored a room at one of Mt. Olympus' many rooms; right next to the main strip where everything takes place.

Not only did we want to get into Automotion, we wanted to get into all the Dells had to offer this weekend. All of the good foodie restaurants, waterparks, and extreme attractions.





So we booked our reservation for Bigfoot Ziplining. $75/person if you mention their $14 off coupon. The whole excursion took around 2-3 hours. Definitely worth it. Our zipline guides, Jimbo and Jesse, were amazing. They were funny but serious. They made our group feel comfortable and any questions or worries, they knew how to handle the situation. It took me 2 or 3 ziplines to get a hang of how to do it right, but once you're on the zipline you're flying and doing the tricks that they taught you.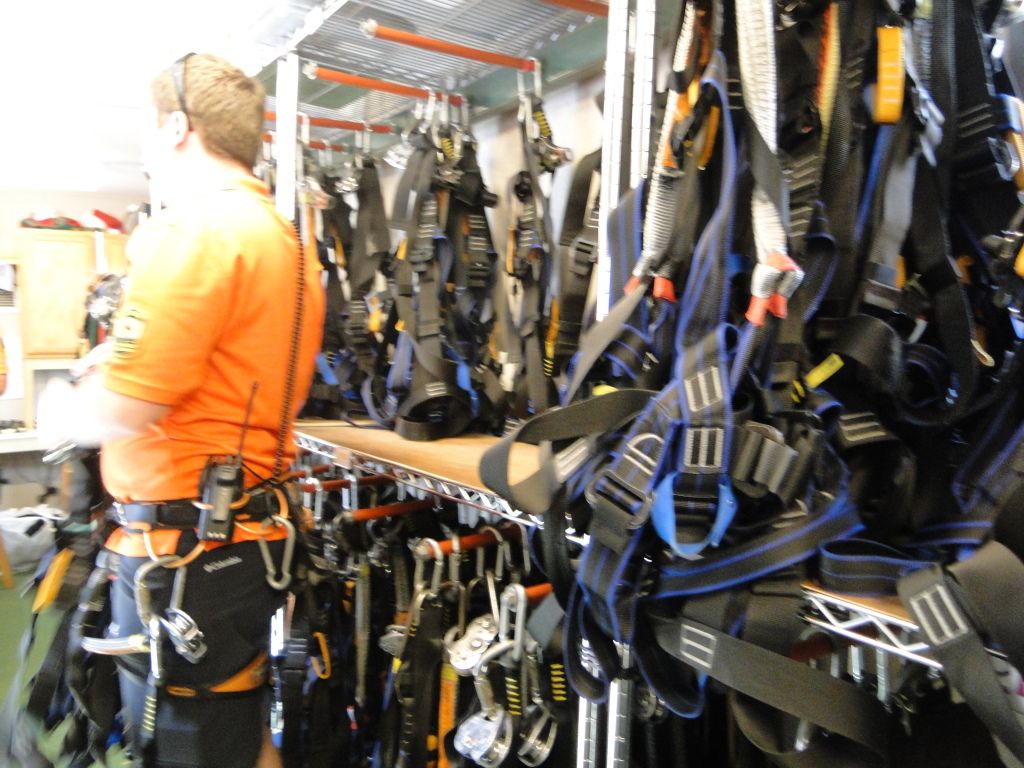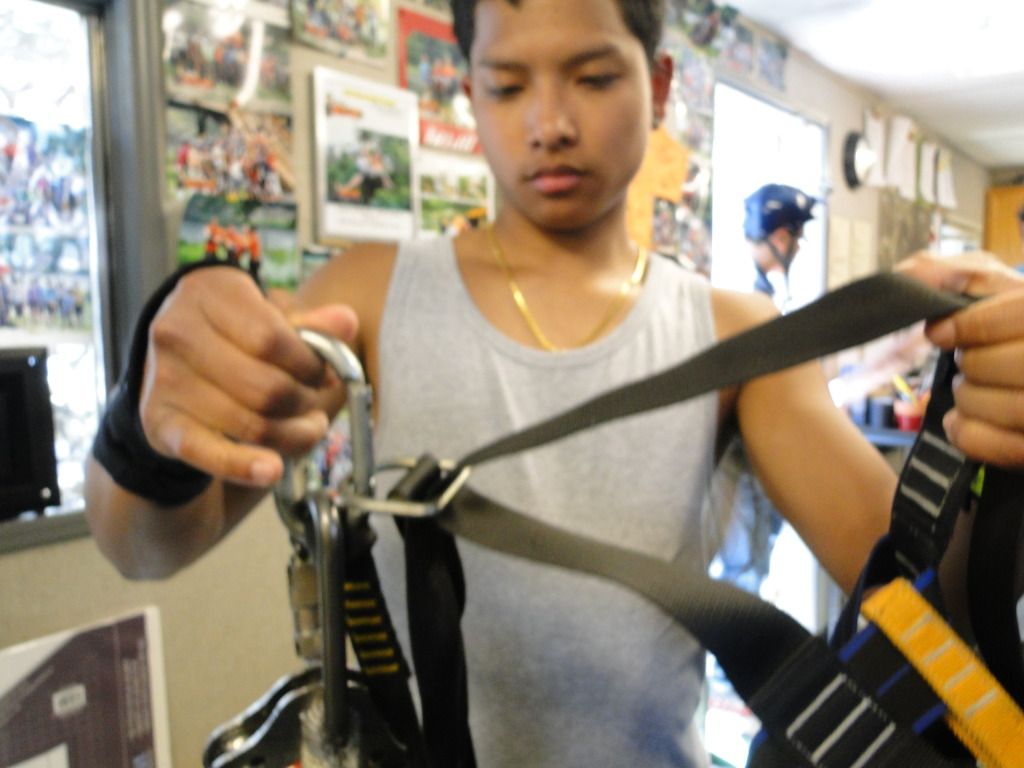 They find harnesses, gloves, and helmets that fit you perfectly. They make sure you're comfortable with your straps and I was even given tips and instructions on how to properly zipline with my camera so that it doesn't break and, more importantly, injure me or hit me in the face.


My friend, Sasa, getting buckled and strapped in.

The guys in their gear.
The best thing I'd have to say about this place is also their option for you to take a helmet with a Go-Pro camera attached to it. The service to use their helmet cams are free AND they have professional photographers out on the course snapping photos of your group. But after your adventure, you get to view your video and pictures and decide if you'd like to purchase them. $40 for a memory card with your footage and $5 per photo if bundled with the video.
After we were orientated, we all rode in a bus field-trip-style to our first zipline tower.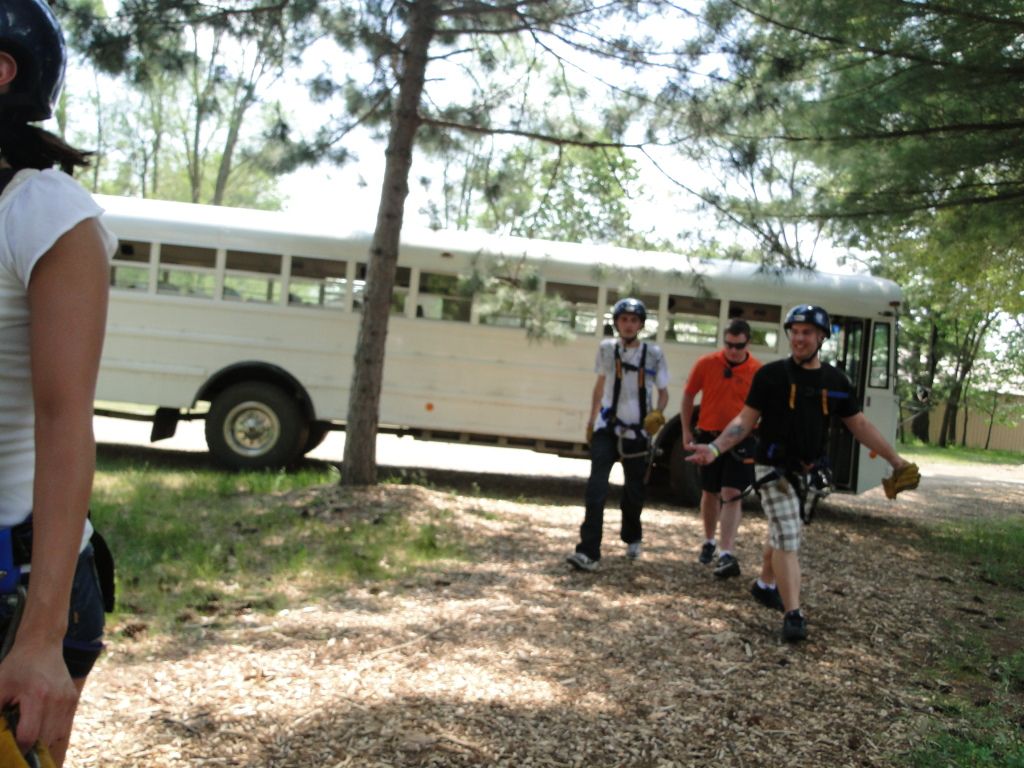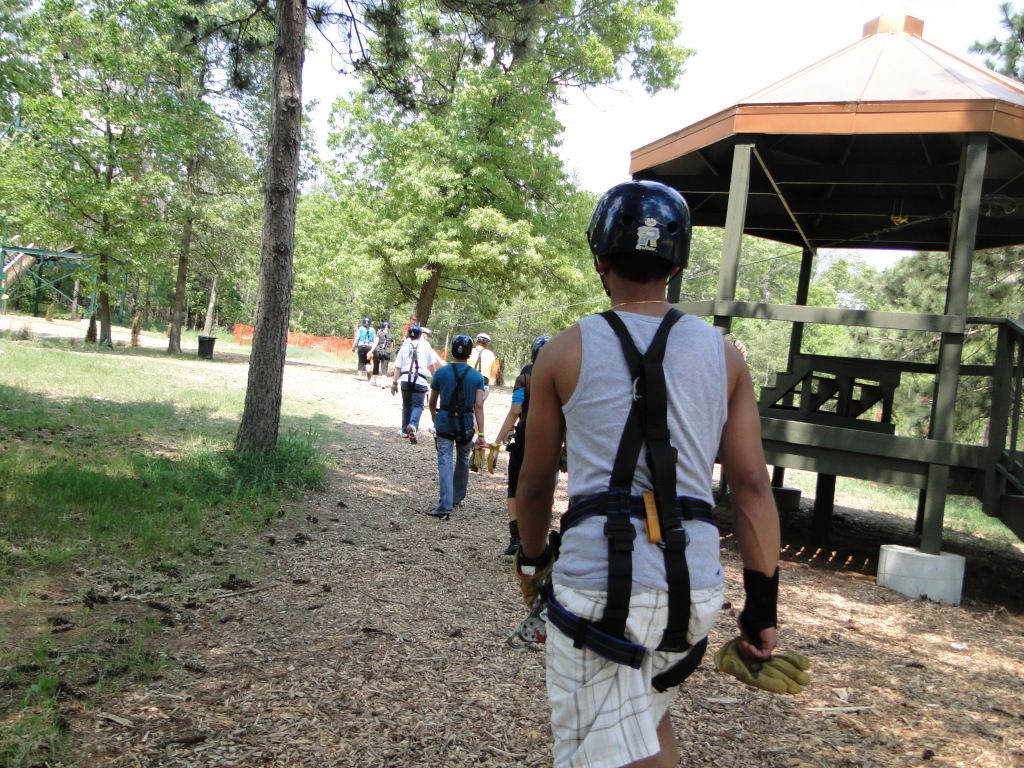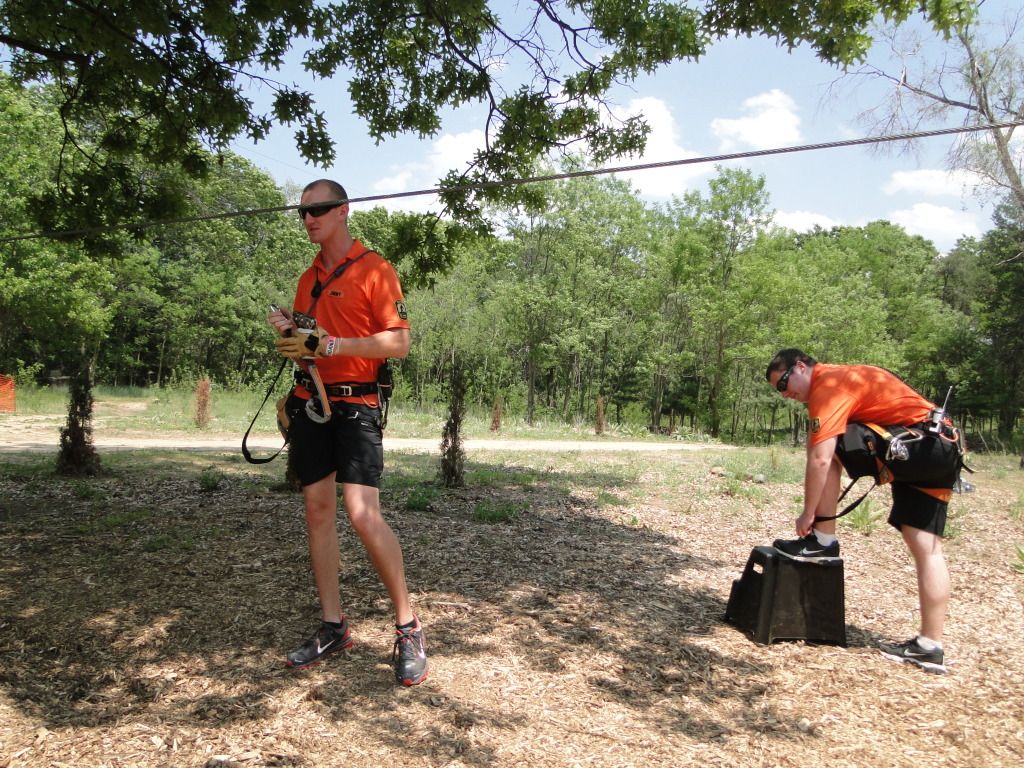 Here, our guides introduced themselves and went over demonstrations of what to do and what not to do on a practice line. Then, we were climbing the stairs to our first line!
After the 2nd line, we were learning how to do tricks! Like hanging upside down!
And "Trust falls," where you fall backwards!
The last line was a race course, with two ziplines side by side. It was also one of the longest ziplines in the whole course. Way to save the best for last. I raced Chhally. And although we didn't get pictures of it, I've got it on my helmet cam!
They even provided free, fresh, cold water throughout the trip. As well as resting areas and plenty of photo ops! Super amazing experience. Now I can cross it off of my bucket list! :D
After a long afternoon of ziplining, we headed to dinner at Moosejaw Pizza and Brewing Company!
And moose antlers!
Penne pasta and Meatballs for meeeee!

Pizza for everyone else. Pretty damn good pizza, too! (I snuck a slice off of Chhally's)
I'm sad I was too stuffed to try their famous Bread Pudding dessert. But maybe it was for the better! :P
Perfect way to end our first day.
xoxo Vicky