Beginner's Guide to Eating Healthy - Easy & Healthy Lunches (Dinners + Breakfasts, too!)
I've been struggling to find a lunch system that works for myself, Claudia, and Chhally. We like to bring our own lunches and snacks to work but it's difficult to pack a healthy, satisfying meal without worrying about refridgeration and microwaving it. After weeks of searching, I found this blog called
Undressed Skeleton
. This young girl, TaraLynn, chronicles her weight loss through her tumblr blog and posts pretty creative ideas on packing her lunches and snacks. She's lost a ton of weight just by switching over to a healthy lifestyle and running everyday. Can you say motivation? I mean, look at her pictures!! And the photos of the food she makes looks good (and easy enough)! The trick is to use similar ingredients and make totally different meals.
So here's our menu schedule inspired by TaraLynn:


Breakfast - Consisting of meals such as..
Scrambled egg whites and whole wheat toast with fruit.
Chobani Greek Yogurt and granola with fruit.
Healthy cereal choice and soymilk with fruit.
Whole wheat Bagel thins with reduced fat cream cheese and fruit.
Note* ALL breakfast meals should include fruit!


Mid-Morning Snack
- 1 CUP OF FRESH FRUIT! YAY! The US Department of Agriculture reccommends consuming 1.5 to 2 cups of fruit daily. By eating 1 cup of fruit for breakfast and then snacking on another serving of fruit later in the morning, you'll get your full daily portion of fruit already!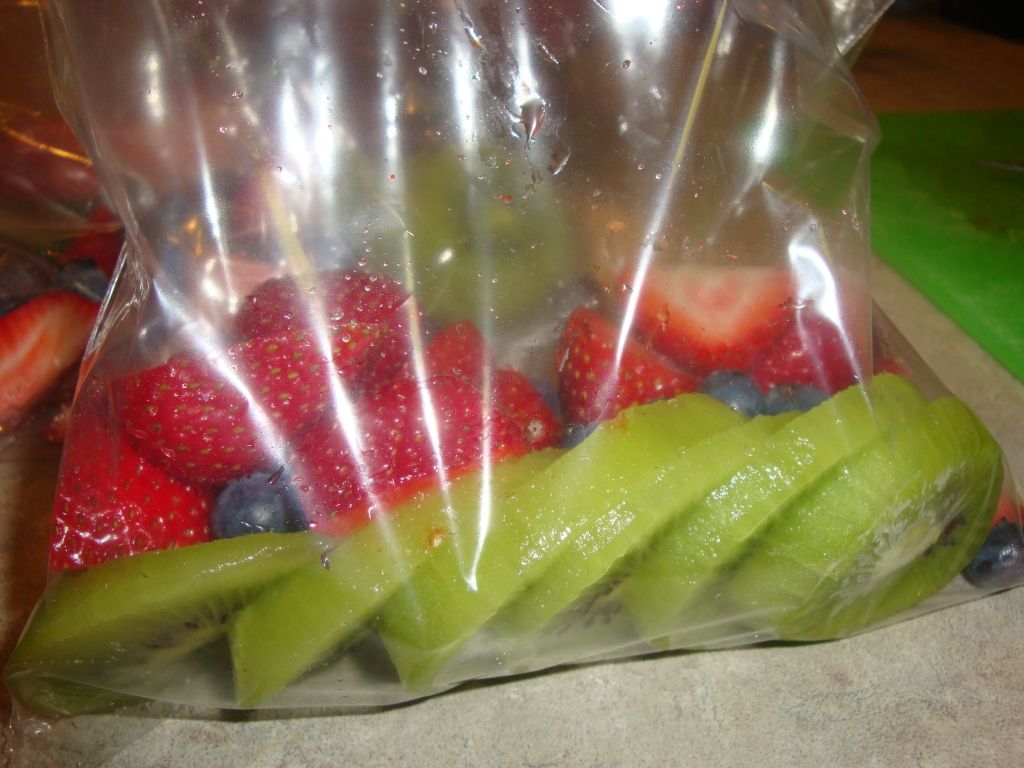 Lunch
- Consisting of meals such as..
Mixed greens salad with hard boiled egg and Tomatoes, Green pepper, Carrots, Low-Fat Croutons
PBJ Sandwich with sliced bananas in it and celery sticks
Whole grain tortilla wrap filled with grilled chicken, low fat cheese, lettuce, and veggies! (Made like a McDonald's Snack Wrap)
Grilled Shrimp Tacos (with whole grain tortilla), cilantro and lime! And grilled corn.
Grilled Chicken Tacos (with whole grain tortilla), cilantro and lime! And grilled corn.
Organic or All-Natural Soup with vegetables in soup
Panini sandwiches with rotisserie chicken slices and low-fat cheese, low-fat mayo, lettuce and tons of veggies
Note* ALL lunches should include raw, grilled, or steamed veggies! And all lunches can be pre-made the previous day using similar ingredients so you're not spending too much on your groceries.


Mid-Day Snack
- Healthy carbs to give you a boost of energy to power through the rest of your day! YAY! Granola, trail mix, dried fruit, fresh fruit, healthy chips, Wheaties, granola bar, energy bar, smoothie, etc. The possibilities are endless!
Buy pre-portion sized snack bags like these..
I bought dried cranberries, honey cashews, and vanilla granola mix from the Bulk section in my grocery store (Hello, OUTPOST!) and mixed them together to create my own custom trail mix.
and use a measuring cup to scoop your food into the bag. I measured 3/4 cup for my custom trail mix.Dried cranberries are low-fat, low-cal, and a good source of fiber. Adding nuts to your snack will add an extra source of protein to get you through your mid-day crash and the honey nuts give you a bit of healthy sweetness. The granola consists of oats, grains, and nuts; another good source of fiber and vitamins.


Dinner
- Consisting of meals such as..
Grilled Jerk Chicken and Shrimp, Brown rice Pilaf, and steamed veggies of your choice! (Use a jerk chicken seasoning packet)
Grilled Chicken Skewers
Turkey Chili and steamed veggies - Same recipe as regular chili but substitute ground beef for lean ground turkey.
Grilled Salmon on top of a mixed greens salad with low-fat dressing and tons of veggies
Grilled Salmon with brown rice pilaf and steamed veggies
BBQ Chicken Shish Kabobs with grilled vegetables
Whole grain pasta with home-made turkey meatballs and veggies
Marinated Teriyaki chicken (use the reduced-sodium sauce) and Brown Rice Pilaf with steamed veggies
Seafood & Veggie stir fry (using reduced sodium teriyaki sauce) with brown rice pilaf
Rotisserie chicken, sliced with skin removed tossed with whole wheat pasta with broccoli and low-fat alfredo sauce.
Note* ALL dinner meals should include raw, grilled, or steamed veggies!


What We're Focusing on...Swapping out the bad for the better!
You are still eating the same foods that you really like but substituting the bad ingredients for the better stuff. And adding tons of vegetables and fruit. We all love fruits and vegetables, anyways! We're just too lazy to buy them because they're high maintainence foods. They rot easily. Whereas boxed foods and snacks can just sit on the pantry shelf and still be good a month later. But if you plan and prepare the fresh foods to be eaten in a timely manner, you will be okay, my friends!


We are cutting out all white-flour foods, such as white rice, white bread, chips, flour tortillas, etc. and replacing them with Whole-Grain, Whole-Wheat, or Brown alternatives. We are also cutting out junk food, overly sugary foods, fried foods, foods cooked in its own fat or oils, and soda! We've been feeling more energetic and more satisfied when we eat. No more sluggish, "I'm too full to do anything" feelings. We aren't eating until we FEEL full, we are eating CONTROLLED PORTIONS!


And I don't know why we didn't do this sooner! We've switched from the usual snacks of chips, desserts, muffins, cookies (WHICH MADE US FEEL LIKE CRAP!) and now we buy HUGE amounts of fresh fruits and vegetables. We cut them up and put them into tons of ziploc bags and put them in the fridge (or freezer). So when we are ready to head to work, we can grab a baggie of fruit or veggies and go. EASY, SIMPLE, HEALTHY! If you freeze them, they usually thaw out by lunch time.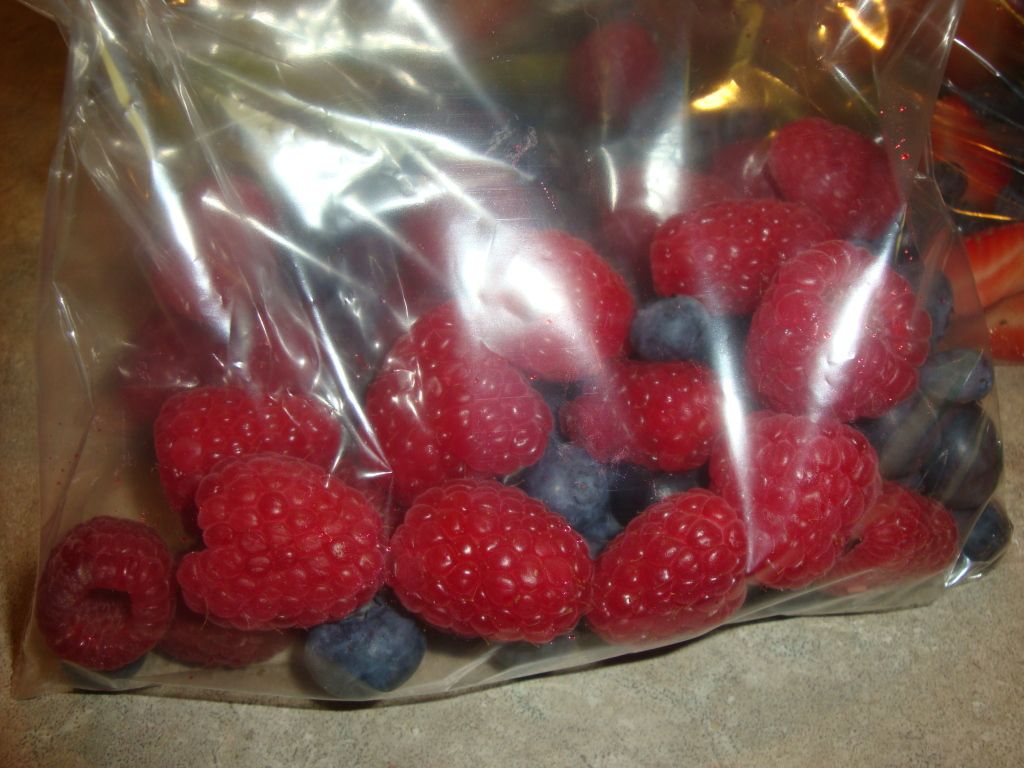 Controlling portions and NOT starving yourself...
I know it sounds bad, but limiting yourself to how much you eat does not mean you are starving or depriving yourself. Trust me, I like to eat a lot. And I can do it! Don't think of it as a diet either, think of it as a healthy lifestyle.


The design on the plate are guidelines to show how much of which foods you should be consuming. Each meal must be balanced like this. Fruits and vegetables should be at the forefront of your meal and take up most of your plate. A source of protein and type of grain should be at the background, the smallest section of your plate. Condiments and sauces should be minimal OR low in fat and low in calories! Sizing down your meals and then adding snacks in between to keep your stomach busy is the best way to lose weight, keep your metabolism healthy, and stop yourself from binge eating (aka when you're so hungry, you eat a large amount of food in one sitting).


Here's what a normal day's meal will be like for me from now on...
For breakfast today, I had an Egg's nest with fresh raspberries and blueberries. An Egg's Nest is when an egg is cooked into the middle of the bread slice. I used organic eggs, whole-wheat toast, and a little bit of cooking spray. Use a knife to cut out a circle in the bread, spray it with the cooking spray and place the slice on the pan. Crack a small egg into the middle and cover. When one side is cooked through, flip and cook the other side.

For lunch, mixed greens salad with hard boiled eggs, 1 whole raw green pepper, 2 tablespoons of light ranch dressing.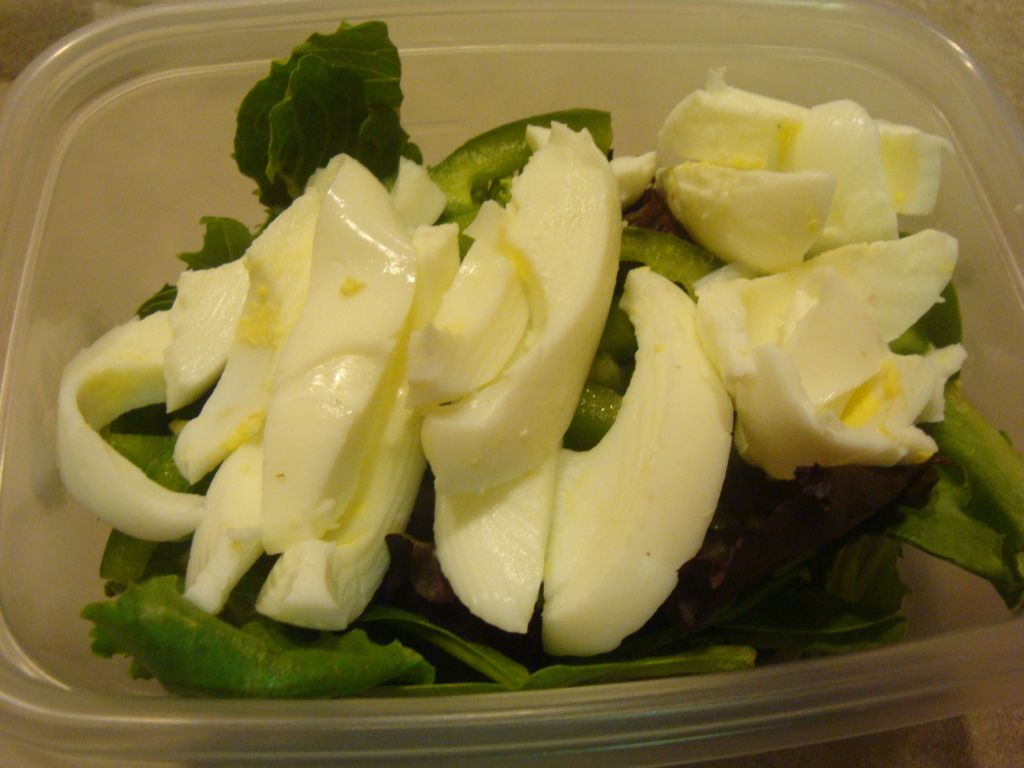 To get me through the last hours of work, my mid-day snack: baggie of my custom trail mix.

For dinner: grilled jerk chicken and shrimp, brown rice pilaf, steamed brussel sprouts.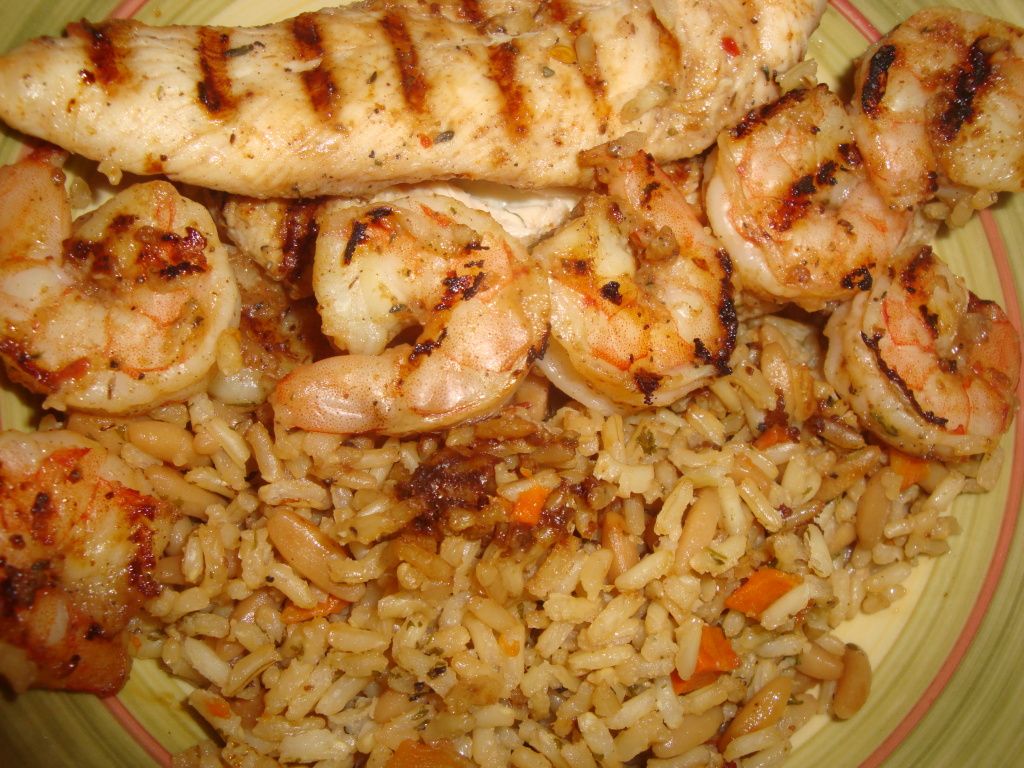 I bought a $20 grill pan from Target. Bought a jerk chicken seasoning packet for like .69 cents. Marinated the shrimp and boneless, skinless chicken filets. Bought Brown rice pilaf instead of regular white rice. And made brussel sprouts using the frozen, steamable bag. If you don't have a grill pan, go buy one! Food tastes so much better grilled, is healthier for you too because the meat is not cooked in its own fat, and you can grill anytime without having to clean up charcoal or a huge outdoor grill.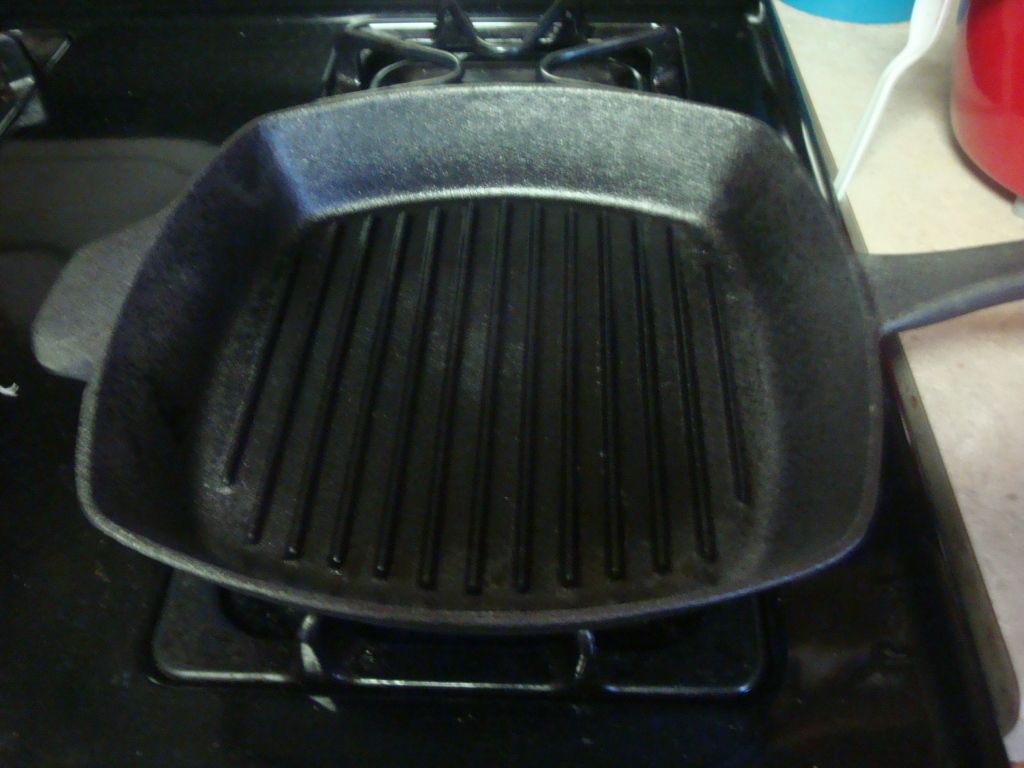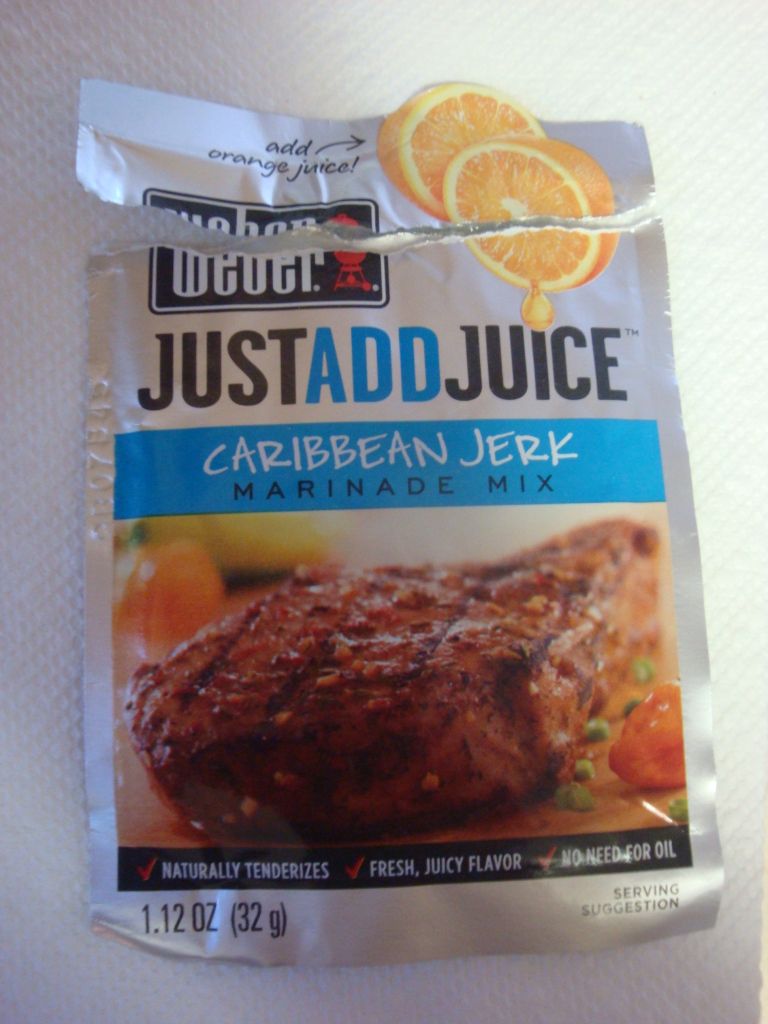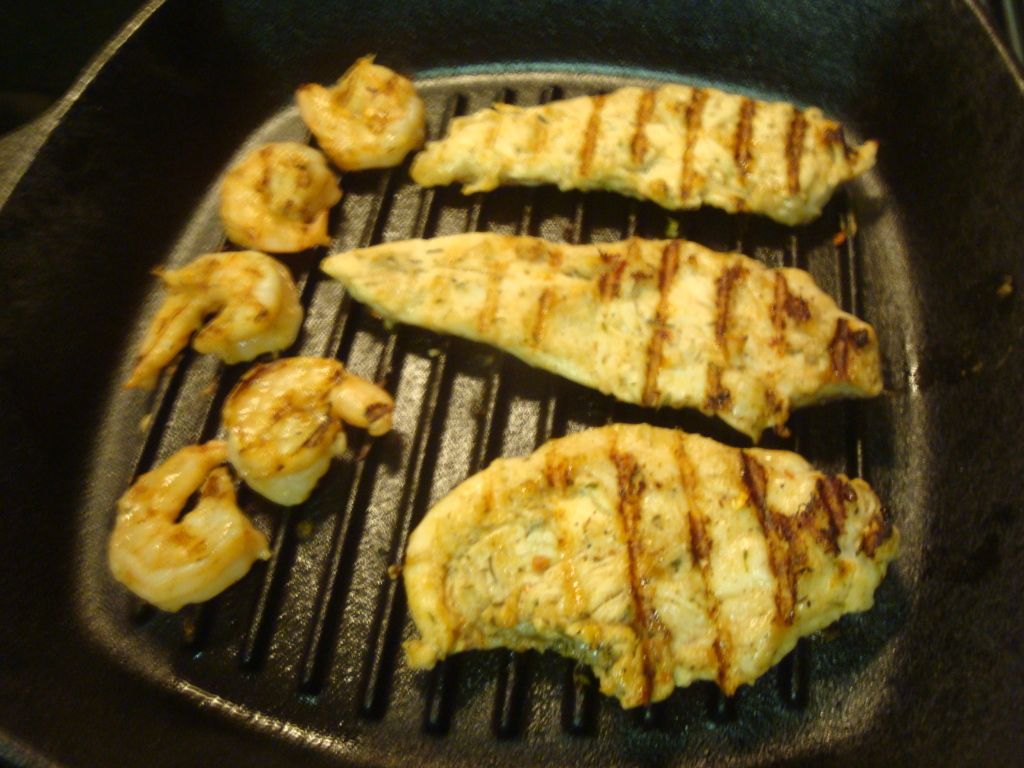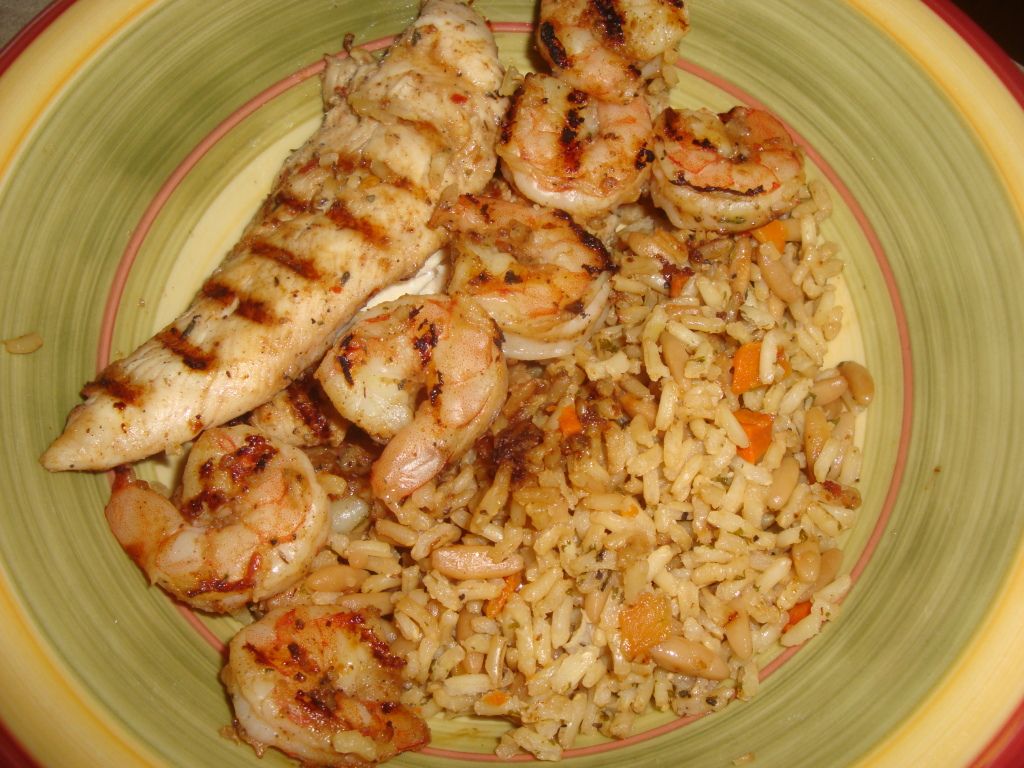 Happy & Healthy!! - TSJ