Chinese Egg Dumplings
Dumplings are the ultimate appetizer. They can be deep fried, pan seared, or steamed. They can be filled with anything! Vegetables, pork, chicken, beef, shrimp, crab, chocolate, fruit; possibilities are limitless.

I stumbled across this recipe for Chinese Egg Dumplings and gasped because (1) I had never seen nor heard of egg dumplings before and (2) they looked so mouthwatering. We just had some Udon noodle soup and wanted to make these dumplings to throw into it to re-create the soup from the original post.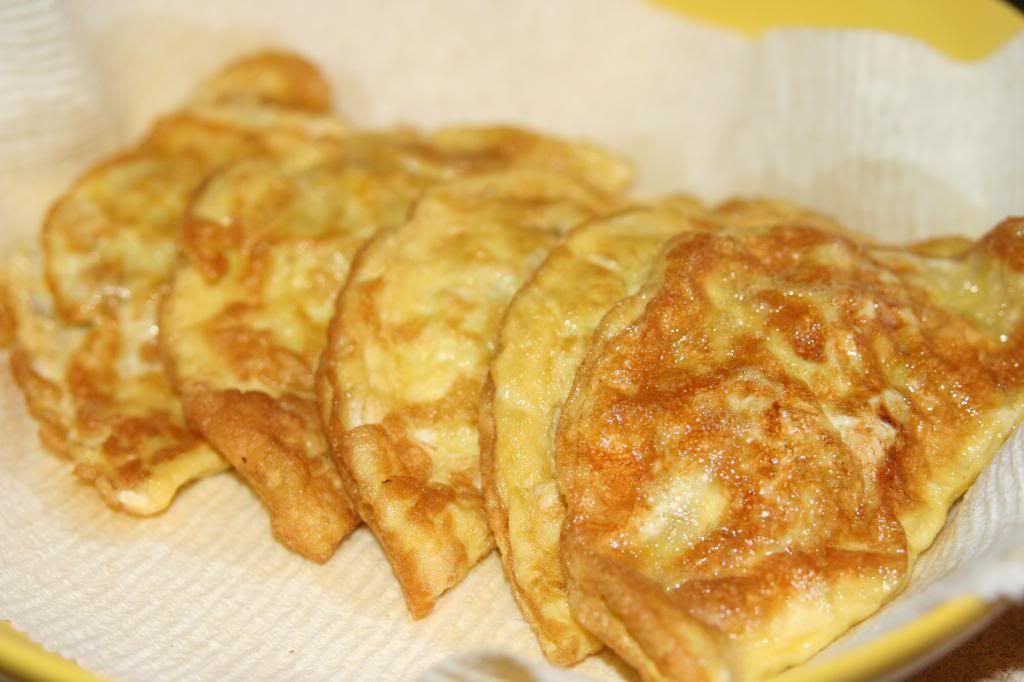 I omitted quite a few things to make the dish cheaper and less complicated but the dumplings still turned out delicious and flavorful.
And it was the perfect opportunity to use my ultra mini cast iron pan! This thing is so small and I'm supposed to use it to cook eggs but I never do since it's so small and I always have to cook for Chhally.
I started by mincing some Napa cabbage leaves, 2 large white mushrooms, and 1 green onion stalk.
Then we mixed the ground pork, minced vegetables, ginger, soy sauce, sesame oil, and corn starch all together in a mixing bowl.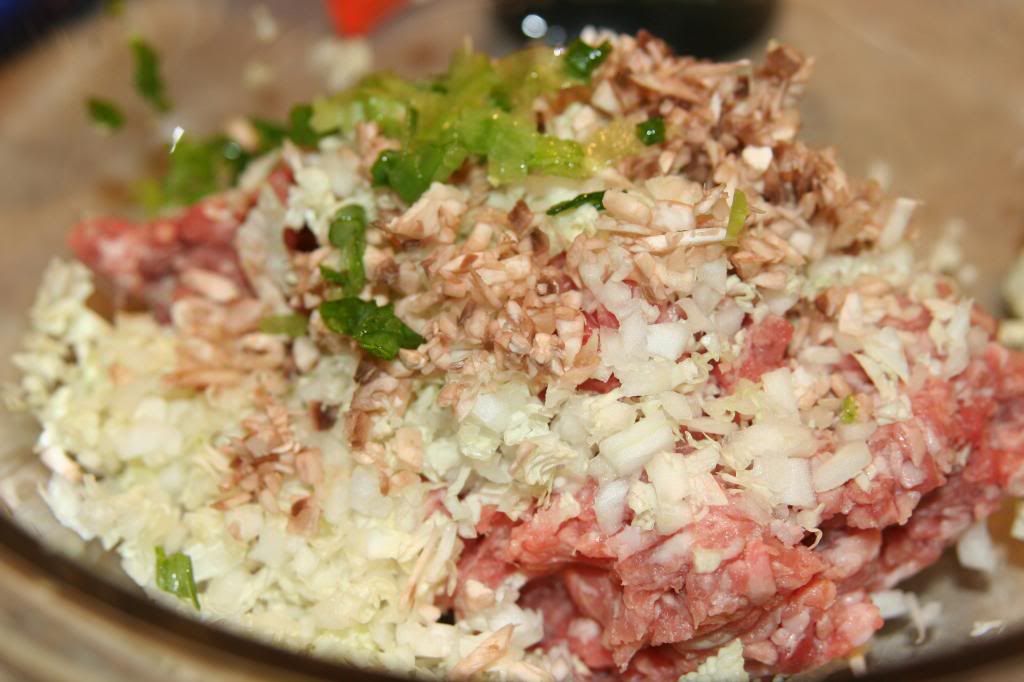 We scrambled 6 eggs in another bowl and added the salt.
Cooked the eggs, assembled the mini omelet-like dumplings, and I sneakily taste-tested more than I should have.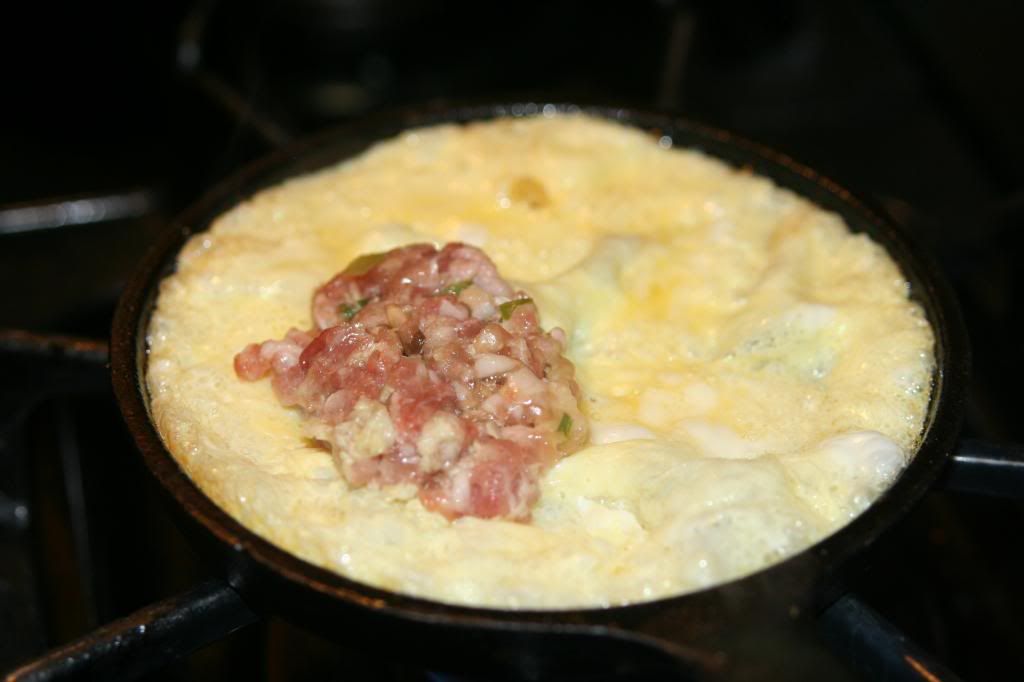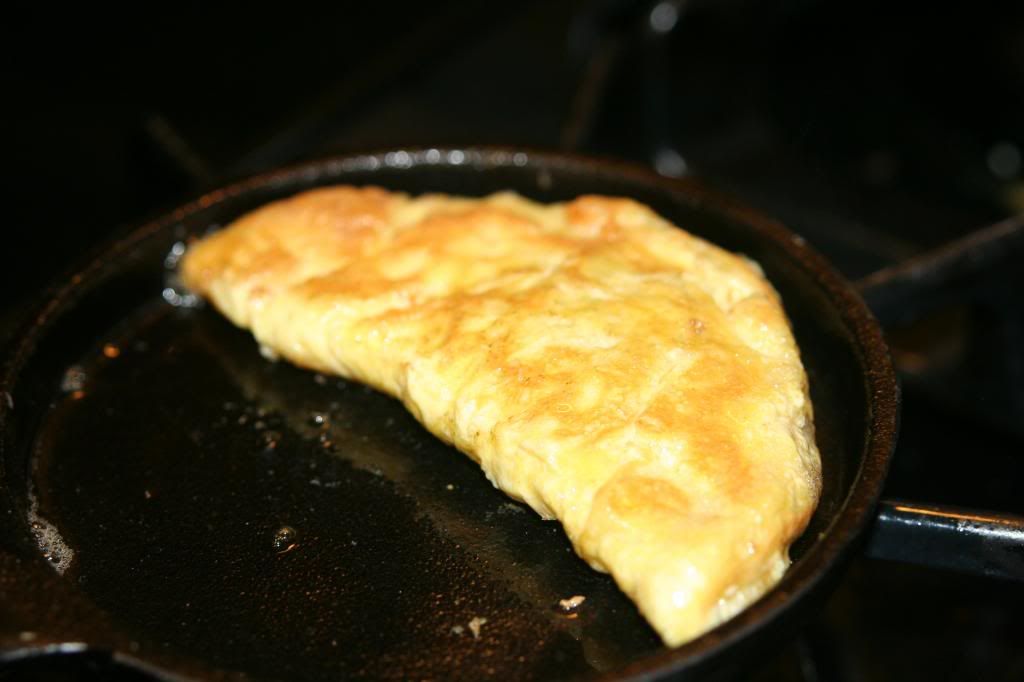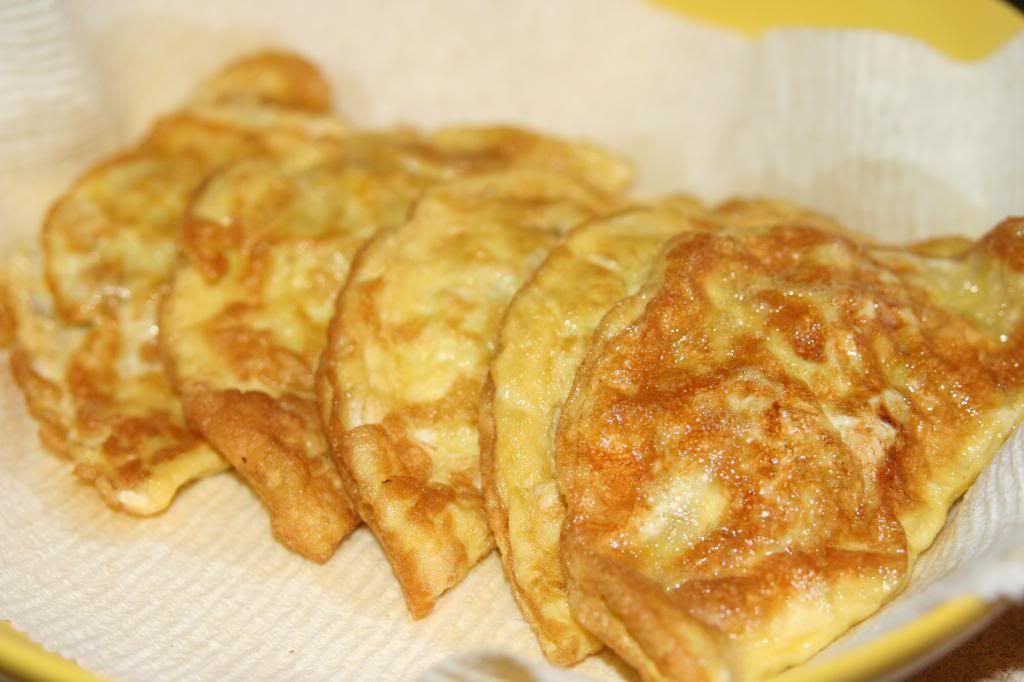 And here they are delicately nestled into our Udon Noodle Soup. Oh, Lord help me.


Recipe adapted from
here
.
Happy Eating!
-TSJ