Loaded Udon Noodle Soup - Food Remix
Cold day means the craving for extra warm soup! But the usual chicken soups get tiring so we decided to create the ultimate loaded udon noodle soup. Udon noodle soups can be found in most Japanese restaurants and it is a clear broth soup with vegetables, meats, seafood, some form of egg cake, and thick white noodles.


Check out our remix of this dish :)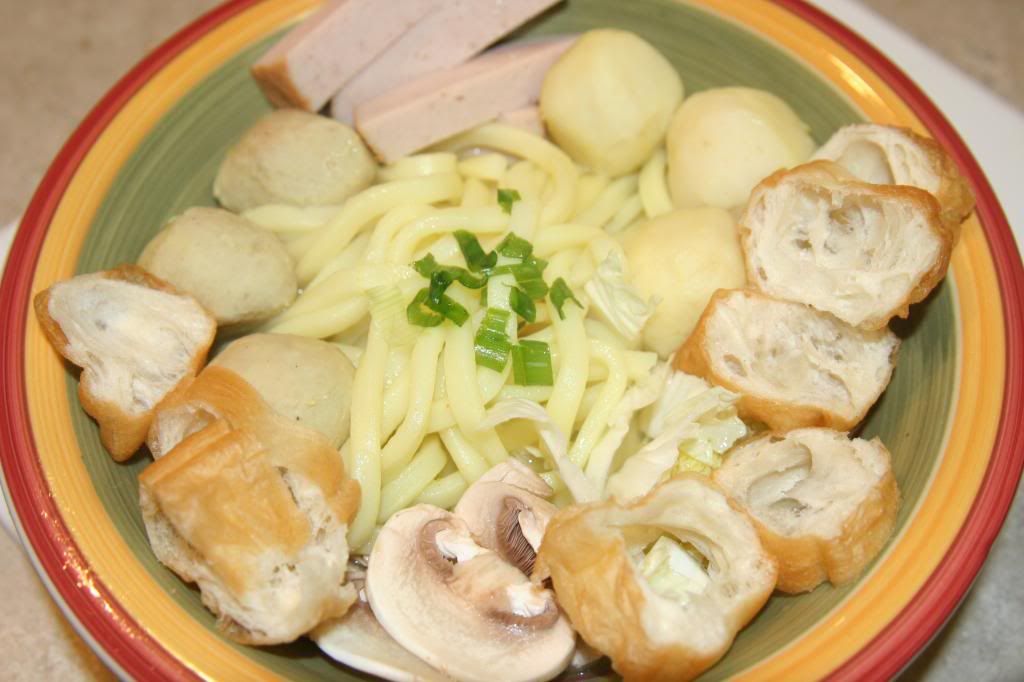 The Udon noodle soup base is very easy. If you're looking for a shortcut, like us, we used these instant Udon packs. All you have to do is add water.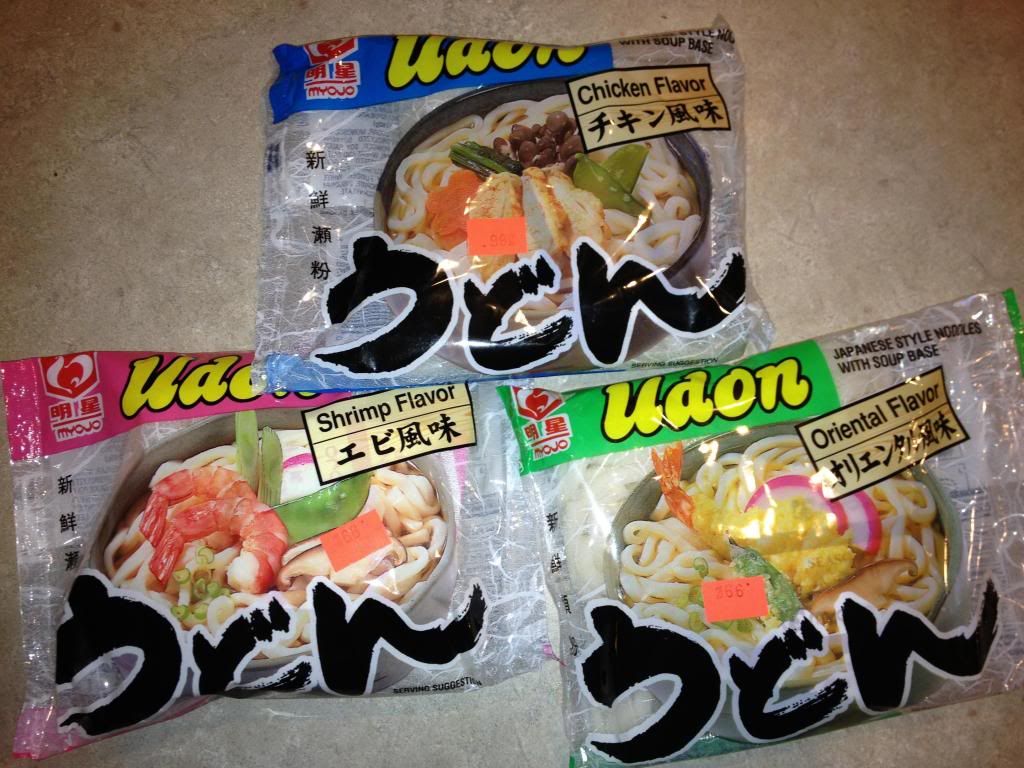 But what you put in your udon pack is what makes it ultimate. All of these ingredients can be found in most Asian Grocery stores. We used Napa Cabbage, Sliced mushrooms, green onions, pork meatballs , fish meatballs, slices of Fried Pork cake, and Twin Bread cut into little pieces (Asian breadstick used for most noodle soups).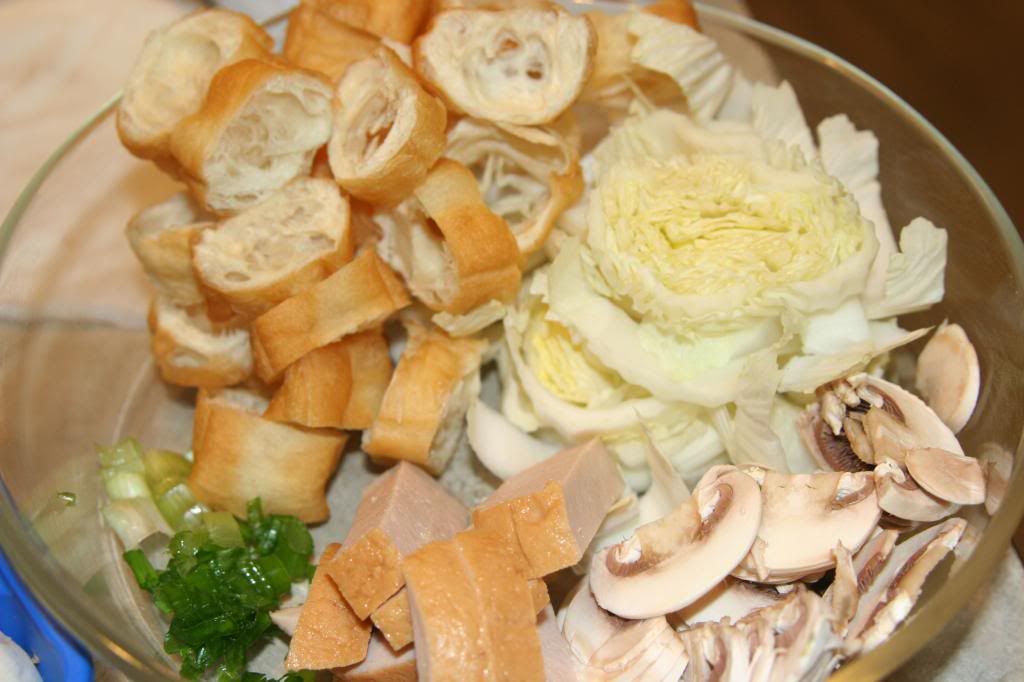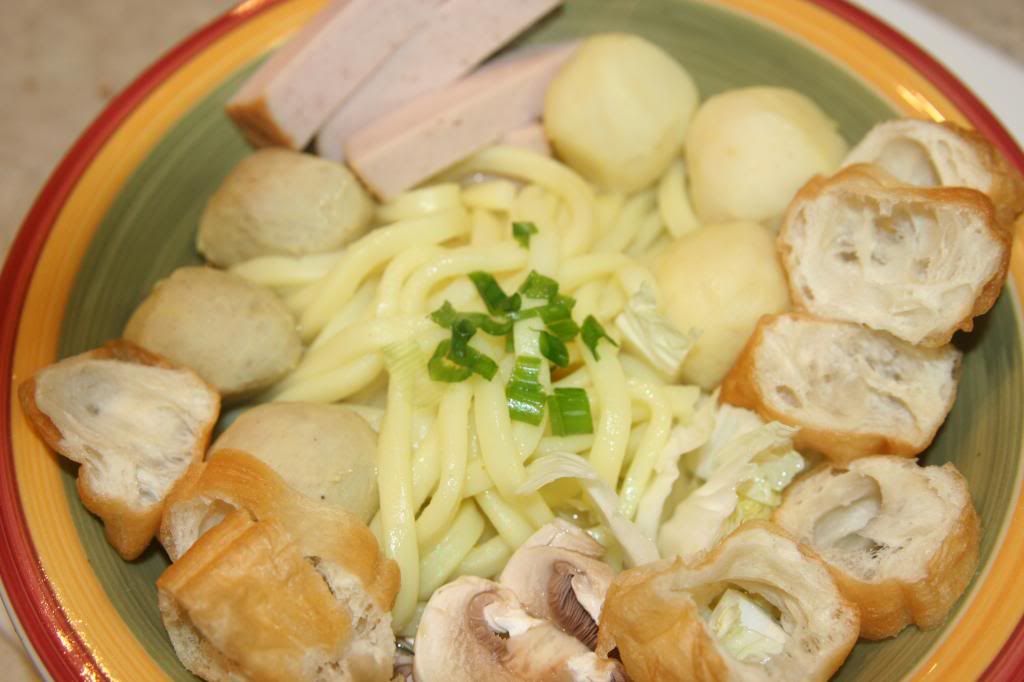 And to top it all, CHINESE EGG DUMPLINGS (recipe will be posted tomorrow)!
Other alternative ingredients to accompany this soup are crab sticks, shrimp, carrots, other types of mushrooms, egg cakes, and your favorite type of dumplings. Super easy and it all took about 10 minutes prep time and 5 minutes cook time (not including cook time of egg dumpling).
Happy eating!
-TSJ