Dinner at Cempazuchi, (Milwaukee Review)
One of my best friends, Mareza, is of Mexican nationality. I've been to her home for dinner and her mom makes the most authentic Mexican dishes that are to die for! Mareza has been raving about Cempazuchi for a while and I thought Chhally and I should give it a go. I figured if Mareza thought it was delicious, then it MUST be absolutely delicious.


Cempazuchi is located on Brady Street, parking is quite a gamble here but we were lucky to find a spot right in front. The outside of Cempazuchi is wonderfully lit and decorated. The inside was warm, inviting and also decorated really well. We were seated right away and the place was bustling with waiters and people. There is a bar area and lots of margaritas.
Chips and salsa were placed on our table right away. Not your regular red tomato salsa, though. Two brown purees, one a light brown and the other a darker chocolaty brown. Both were spicy, and very good! The lighter brown one had a peanuty, garlic hint to it and I couldn't stop eating it.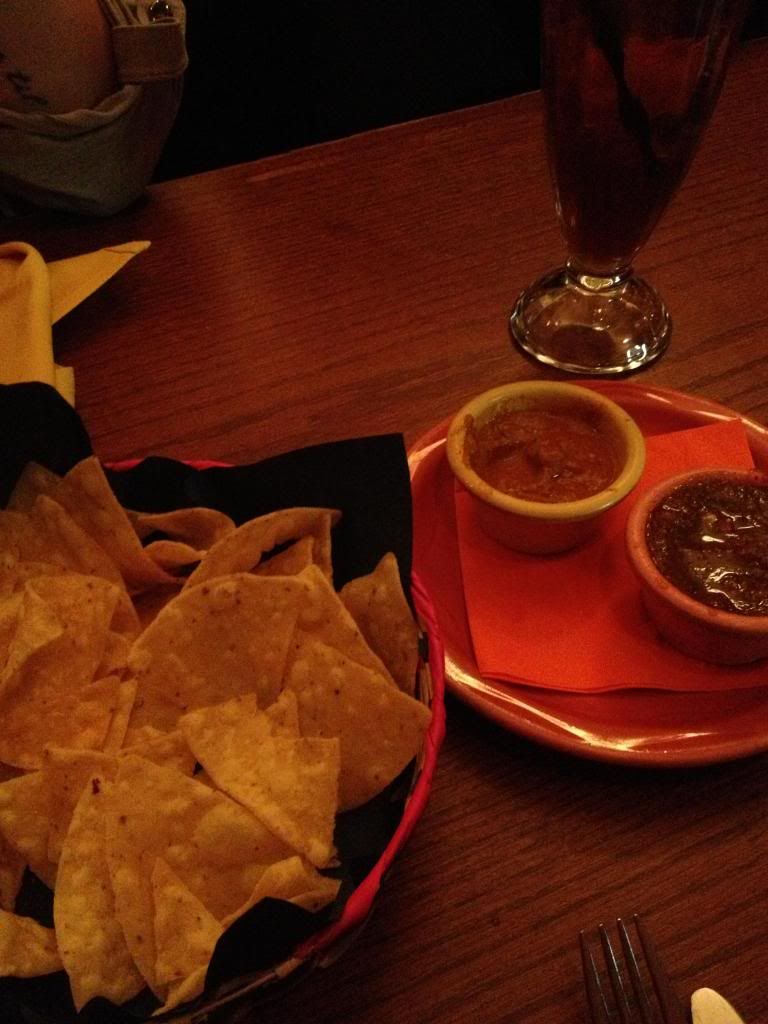 Word of advice from my friend Mareza, try the enchiladas or the tortas. She says they are well made here.
We went for the Cubana Torta (Cempazuchi's most popular sandwich) and the Salmon Tacos. Our food hit the table in less than 10 minutes and we dug in.
The Cubana Torta ($8.95) is composed of Mexican pulled pork, bacon, avocado, beans, and jalapenos. If you only try Cempazuchi once in your life, allow the Cubana Torta to grace your tastebuds. I kid you not, once you taste this sandwich you will never want to eat another pulled pork sandwich elsewhere. The torta is served with a salad and a slice of watermelon. I love that about this meal because it's healthy, fresh, and it leaves you happy (not bloated). Sorry about the quality of photos, we used our iphones.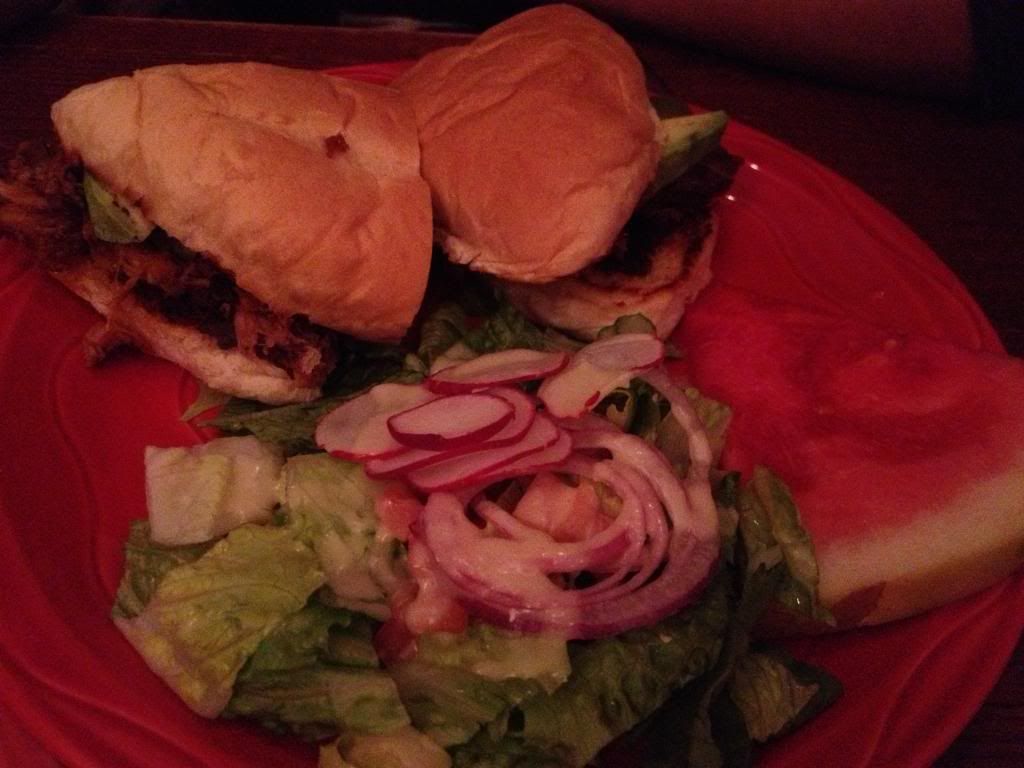 The salmon tacos ($9.95) were top notch. Freshly grilled salmon on a bed of lime slaw tucked in a flour or corn tortilla. Perfection! The rice and beans that accompanied the tacos were also very well cooked. The beans came hot (not spicy but very warm) and soft. The rice was fluffy and flavorful but not overpowering. The tacos are also served with a sauce, Chipotle mayo, that I really liked.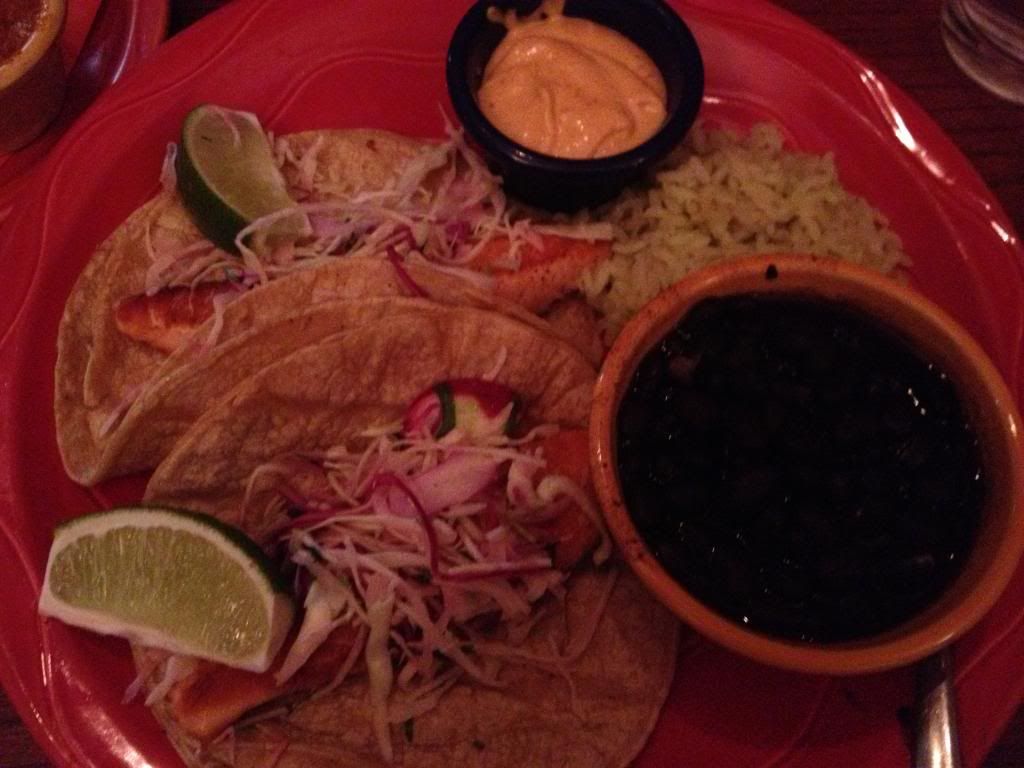 Ever since I've discovered Cempazuchi, I've already been there twice. In the same week! And you must understand that I am not keen on driving across town into the East side to battle for parking just to eat any food. Cempazuchi is that much worth the effort. Prices are very reasonable.
For dessert, we enjoyed a cinnamon-vanilla pudding, layered a fluffy cinnamon cake. Topped with Mexican cookies. From the description our waitress gave us, this was unexpected. It smelled like horchata pudding and the composure of this dessert is what tiramisu would be like.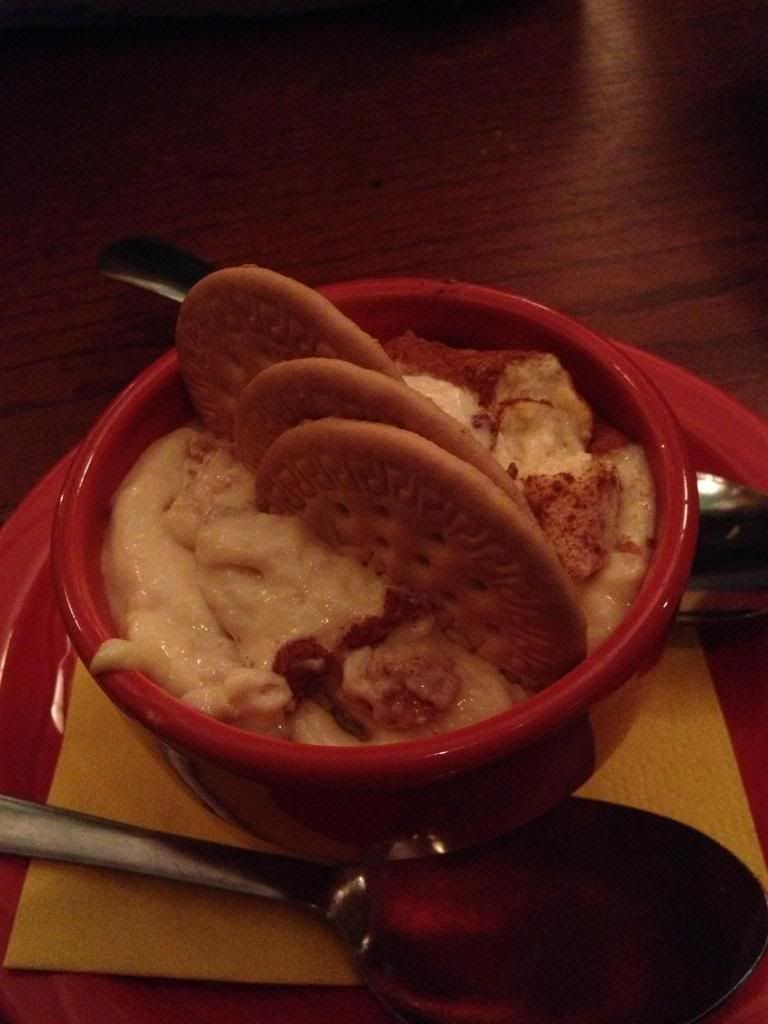 Atmosphere and service was great and we definitely recommend. We were even gifted with these little candies when we received our check.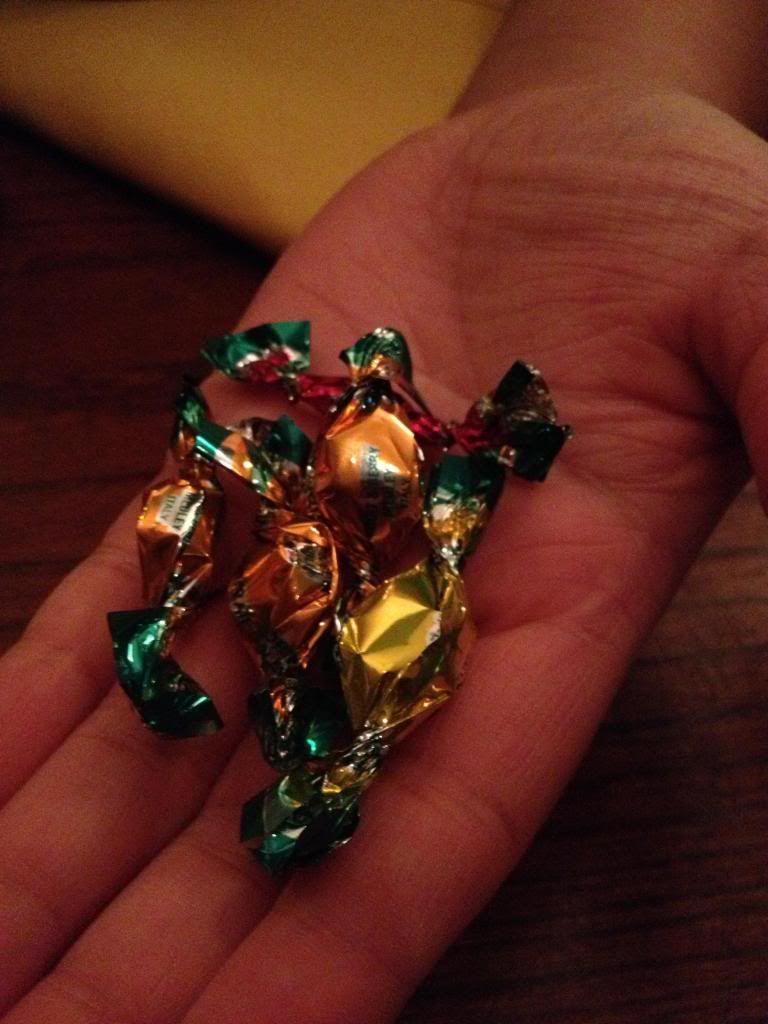 1205 E. Brady Street
Milwaukee, WI 53202
414-291-5233