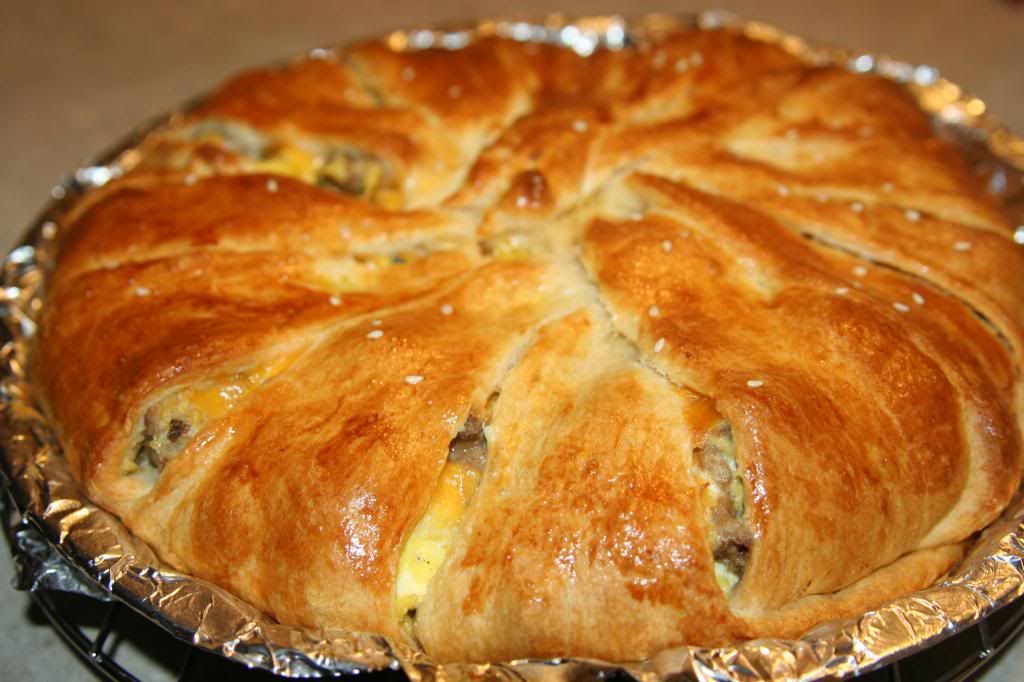 Let's start off 2013 with one of the most creative breakfasts I discovered over the holidays! Breakfast pie. Filled with sausage, eggs, and two types of cheeses (cream cheese and cheddar cheese). Breakfast pie is perfect for sharing with family for Christmas brunch or any type of gathering. The pie was enough to feed up to 8 people! I created my own homemade sausage by seasoning some leftover ground pork that we used for egg dumplings. Italian seasoning goes a long way in turning ground pork into sausage meat!
I cooked the sausage on a skillet until cooked, then removed it from the pan. I then scrambled the eggs. After the eggs were done, I put the sausage back into the pan to combine. Then add some softened cream cheese.
I had two packages of crescent roll dough in the fridge from the holidays. I sprayed a pan and laid out my pie dough design. I didn't really follow any sort of design pattern. The crescent dough comes in triangles so I did what I could to completely cover the bottom of the pan, leaving out these triangles to be folded over once the filling was in!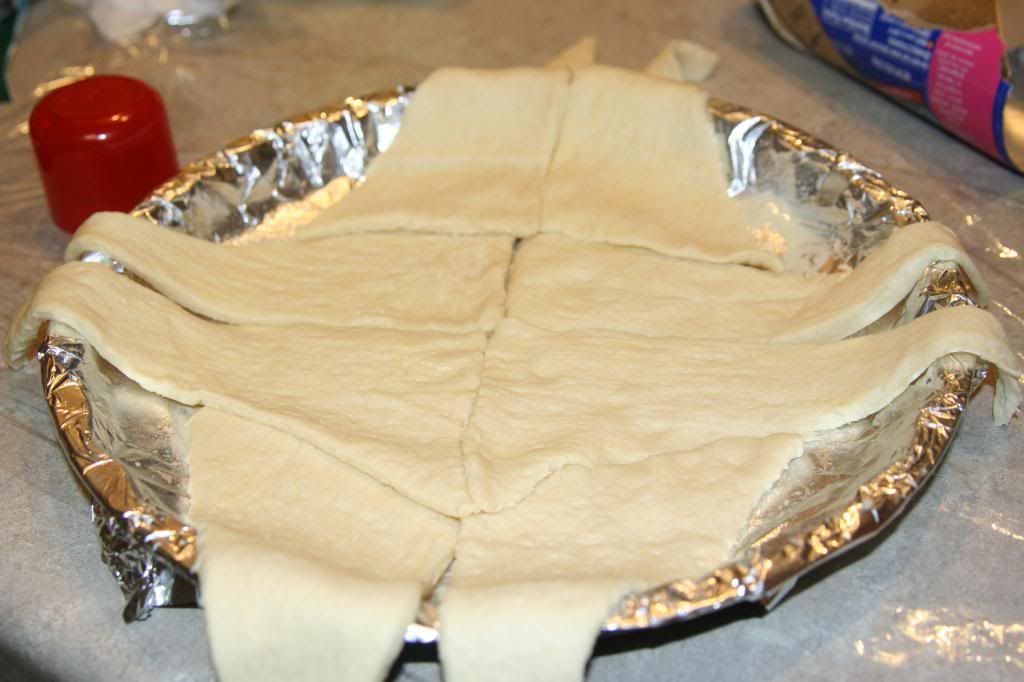 I then topped the sausage-egg mixture with cheddar cheese and began folding over the dough triangles.
Brush the pie with some egg wash and sesame seeds!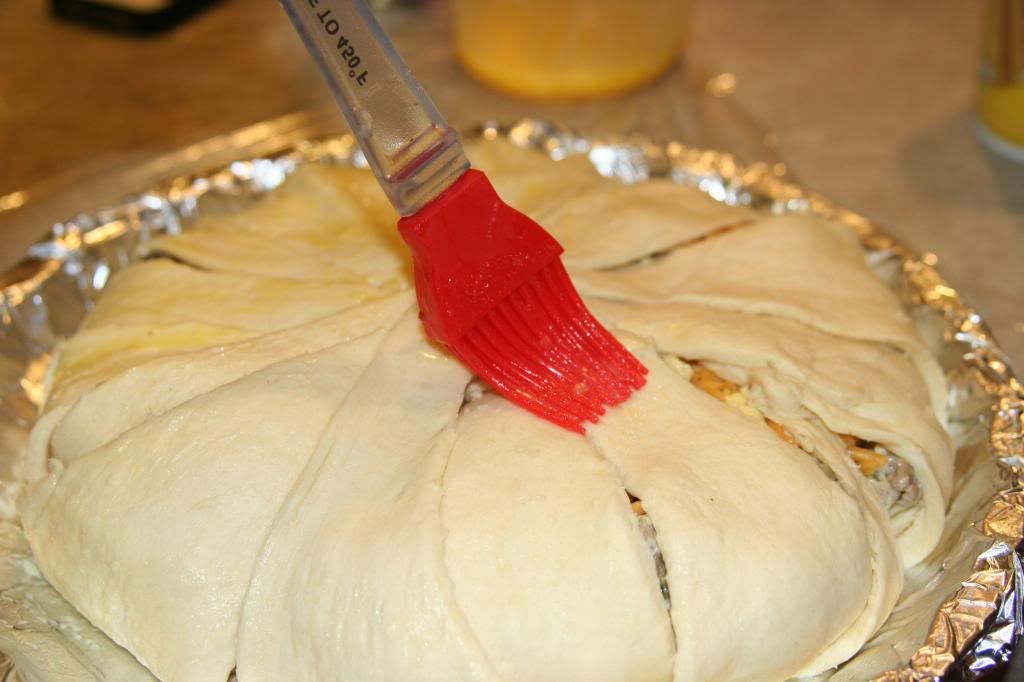 Bake and voila!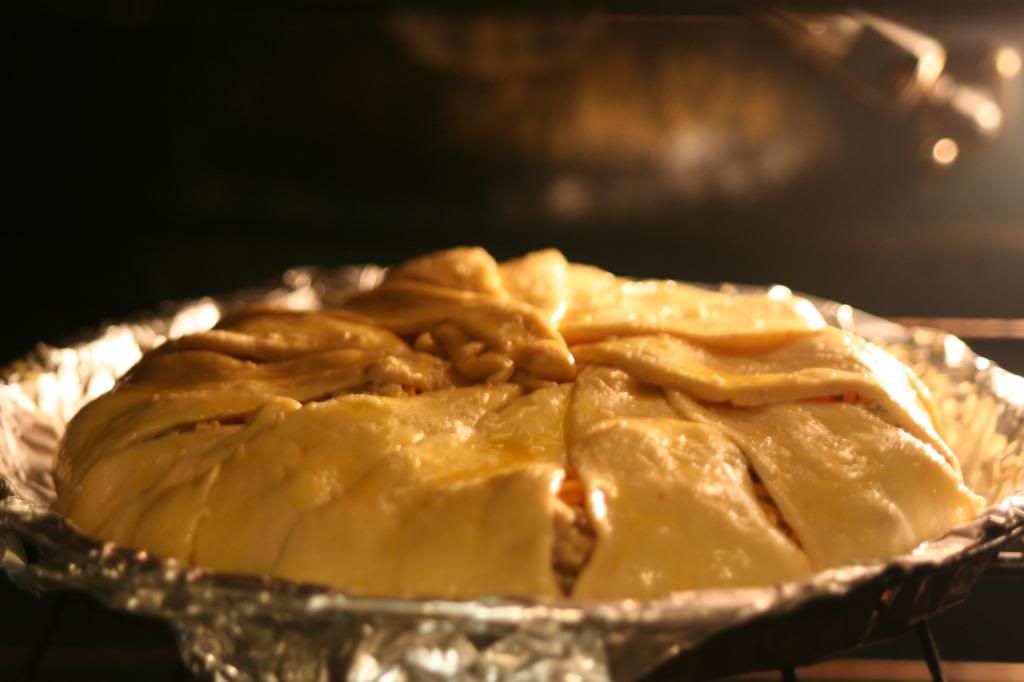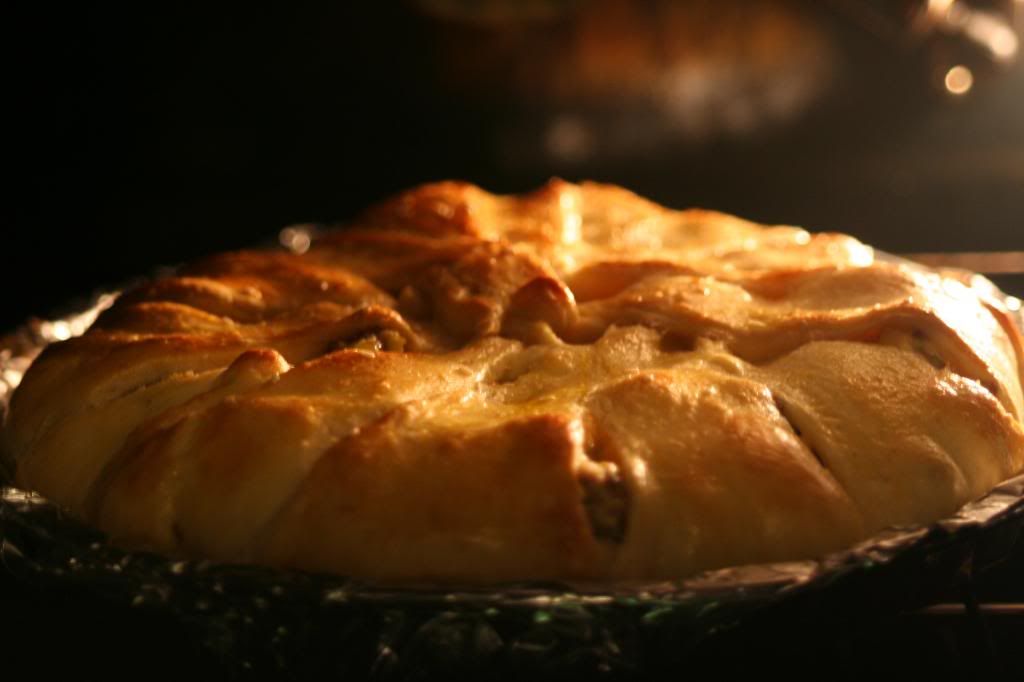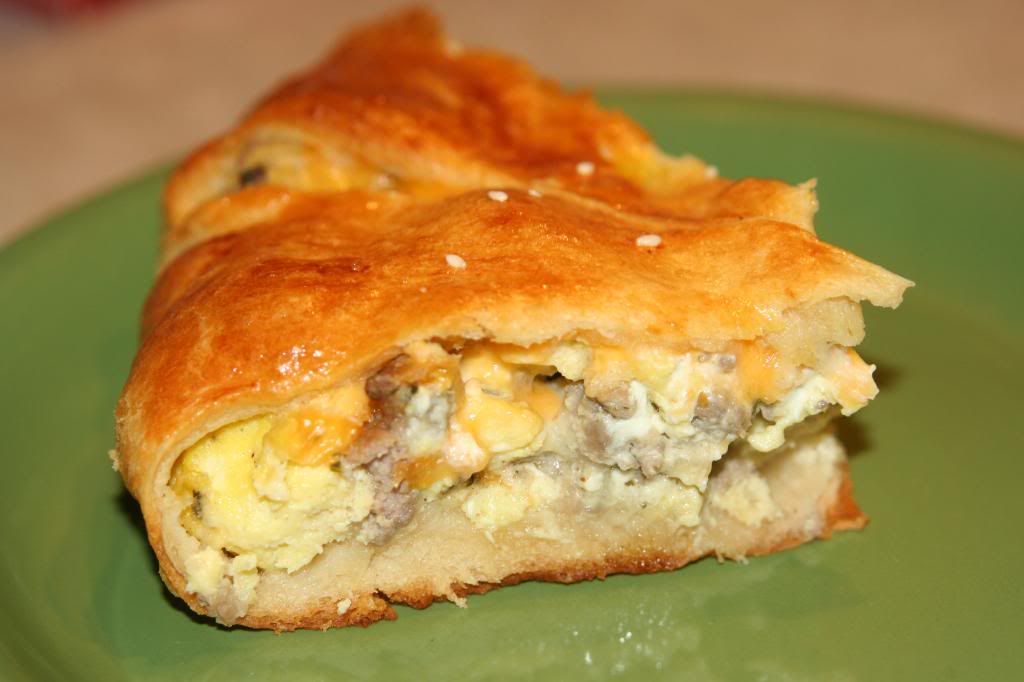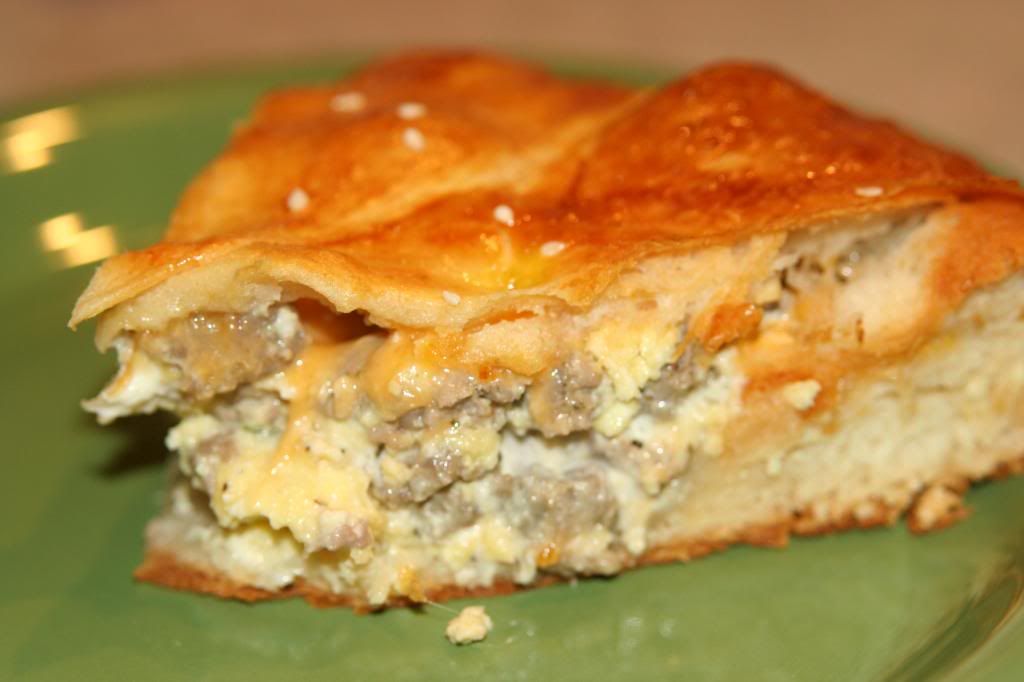 Happy Eating!
-TSJ