When I think of fish tacos, I think of the ones that are deep fried with cheese and hot sauce dripping from one end! Until I made this recipe, I never thought to myself that light and healthy fish tacos can exist. Albeit, this recipe still has sauce dripping from the end of your taco. You won't care because the flavors are so good! (and good for you!)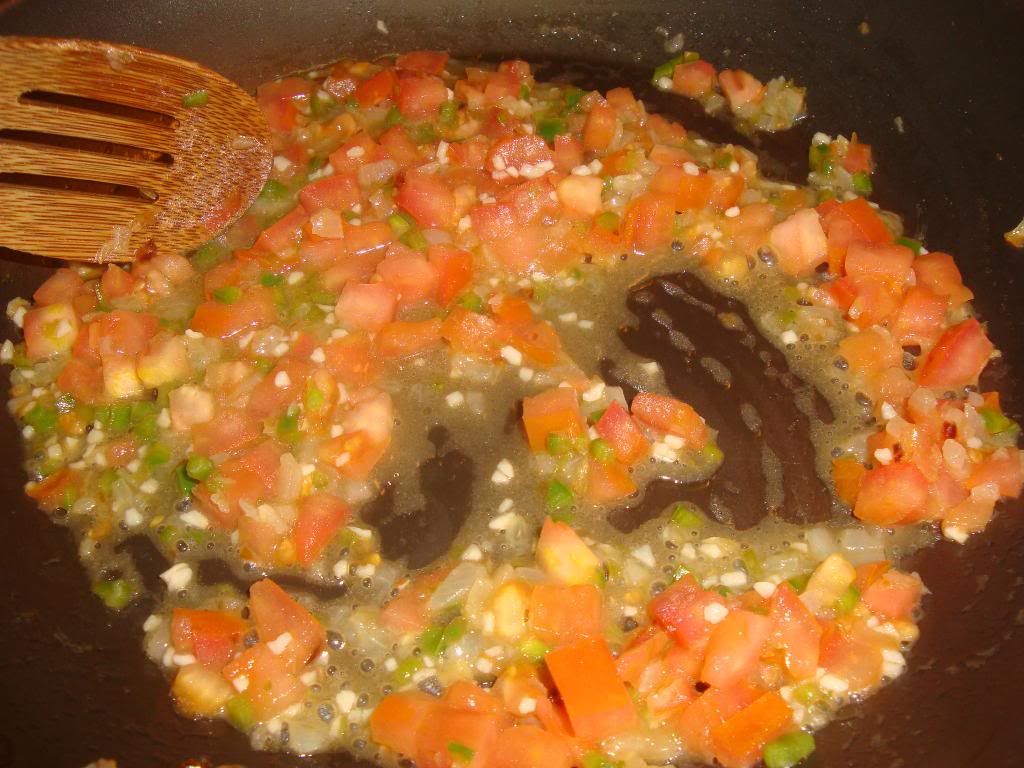 Ingredients:
1 tsp Olive Oil
1 small Yellow Onion, finely diced
4 Garlic Cloves, minced
1 Jalapeno, seeded, membranes removed and finely diced
2 ripe Tomatoes, chopped
3 tbsp Lime Juice
1 lb Salmon fillets, rinsed and patted dry
Salt and Pepper to taste
1/4 cup Cilantro, chopped
8 Flour or Corn Tortillas (5-inch)
2 ripe Avocados, sliced
Lime wedges and Cilantro for garnish
In a nonstick skillet, heat the olive oil and saute the onions until translucent.
Add the garlic, cook for 30 seconds.
Add jalapenos, tomatoes, and lime juice. Cook until heated through, 1-2 minutes.
Add the fish and cook over medium-high heat for about 5 minutes, gently break up the fish into 1-inch chunks. After a few minutes the salmon should be cooked through and the liquid in the skillet should be mostly reduced.
Season with Salt and Pepper to taste.
Stir in Cilantro. Careful not to over-stir the salmon.
Heat the tortillas over a gas burner or in a dry skillet for a few minutes on each side. Scoop salmon mixture onto tortillas and top with avocado.
Chhally likes his tacos with corn tortillas and, although I try to like the corn ones because they are a bit better for you, I really like the flour tortillas. We had our tacos with rice and beans, and lots of avocados. It was really good! Fills you up without making you feel like crap. The salmon can always be swapped out for other types of fish. I think diced chicken breast would really be good in this recipe as well!
- Happy Eating!