Thai Lettuce Wraps + Steak
With this hot and muggy weather that's been steaming up the city lately, we were in no mood to cook! Luckily, through Pinterest, we were able to find a light, refreshing dinner idea. Thai lettuce wraps with marinated steak, and a homemade tangy peanut sauce.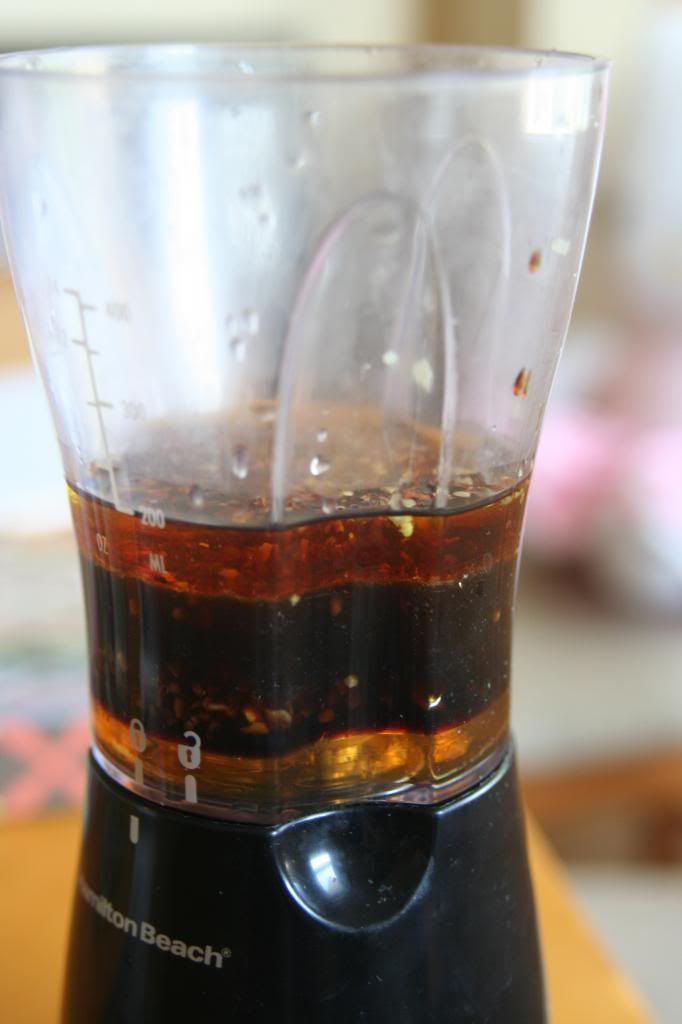 How COOL is this? The different densities of all the sauce ingredients made me feel like I was in Science class!
Once it's blended all up; much smoother.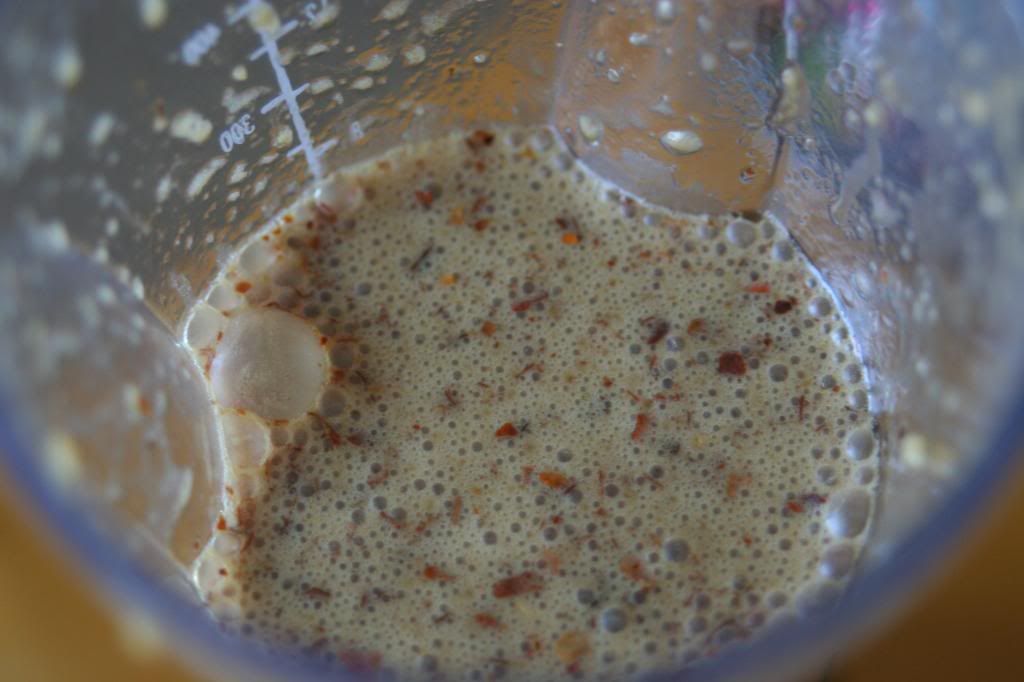 I divided the mixture in half. One half was used to marinate the steak. The other half was kept in the blender to make the tangy dipping sauce. All we did was add two tablespoons of creamy peanut butter and blend again until thickened.



Next all we had to do was slice up one cucumber and one onion, rinsed some leafy lettuce, and we were ready to eat! I really wanted to add vermicelli noodles to this dish, but we ultimately decided to omit them. (Carrots would be a great addition to this dish, too!)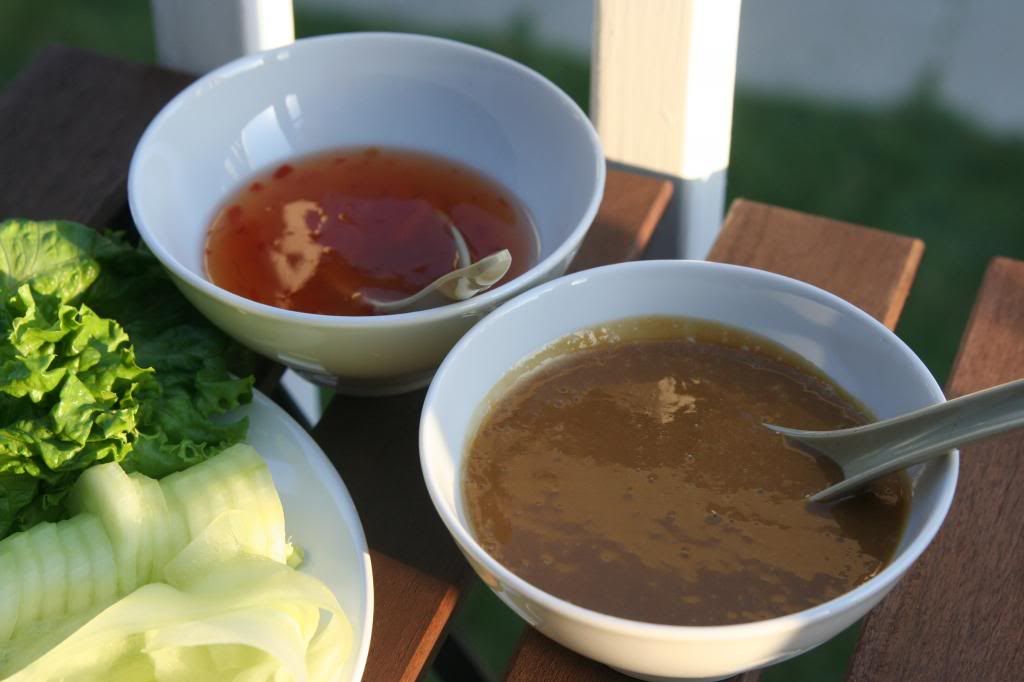 Ingredients:
1/4 cup soy sauce
3 tbsp lime juice
3 tbsp extra virgin olive oil
3 tbsp honey
1/2 tbsp sesame oil
1/2 tsp red chili pepper flakes
2 tbsp minced garlic (or 2 garlic cloves)
2 tbsp creamy peanut butter
1 lb steak (flank, skirt, sirloin)
Leafy lettuce or lettuce cups
Sweet and Sour Sauce (Mae Ploy brand)
Combine soy sauce, lime juice, olive oil, honey, sesame oil, red chili pepper flakes, ginger, and garlic in a blender or food processor then blend until smooth. Remove half of the liquid, then add almond butter to blender and blend again until smooth. Add reserved half of marinade to the steak in a plastic bag or container then marinate on the counter for 10-15 minutes.

Preheat a grill or grill pan to high heat then grill marinated steak until medium rare. Remove to a cutting board to rest for 10 minutes then slice very thinly against the grain. Lay out lettuce then top with sliced steak, cucumber & onions and then drizzle with the tangy peanut sauce or sweet and sour sauce.