Crab & Zucchini Rotini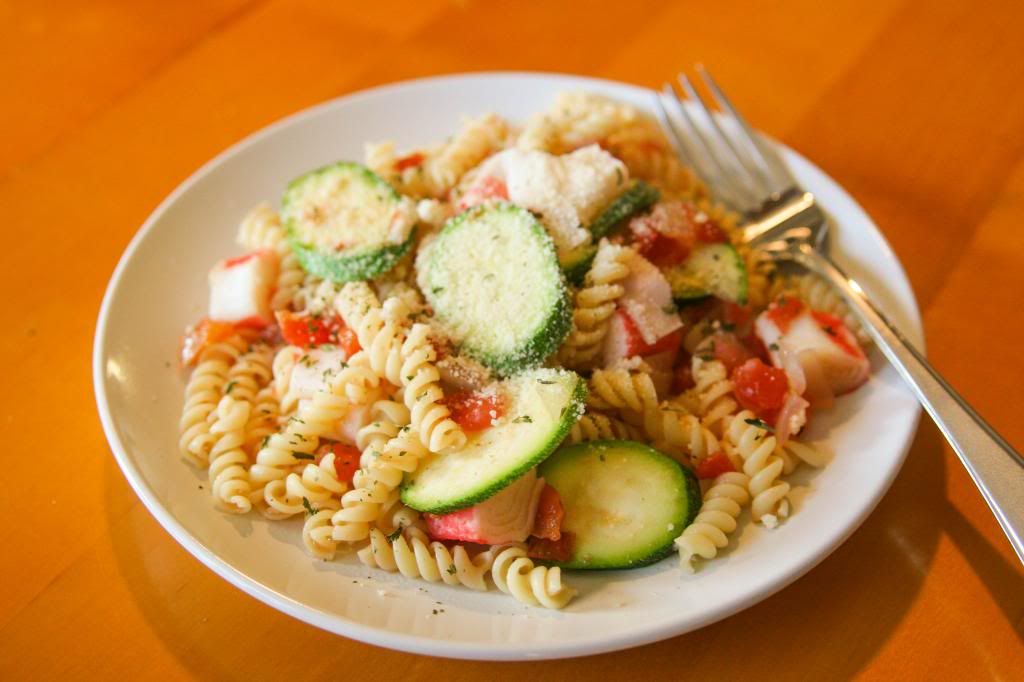 We've been experimenting with lighter, healthier, and less meaty meals lately. Our crab and zucchini rotini pasta was something different. It's just as hearty as a saucy pasta but light enough to avoid that heavy meal feeling and, with the versatility of being a really good meal hot or cold, this one is a winner for weekday dinners or work-time lunch.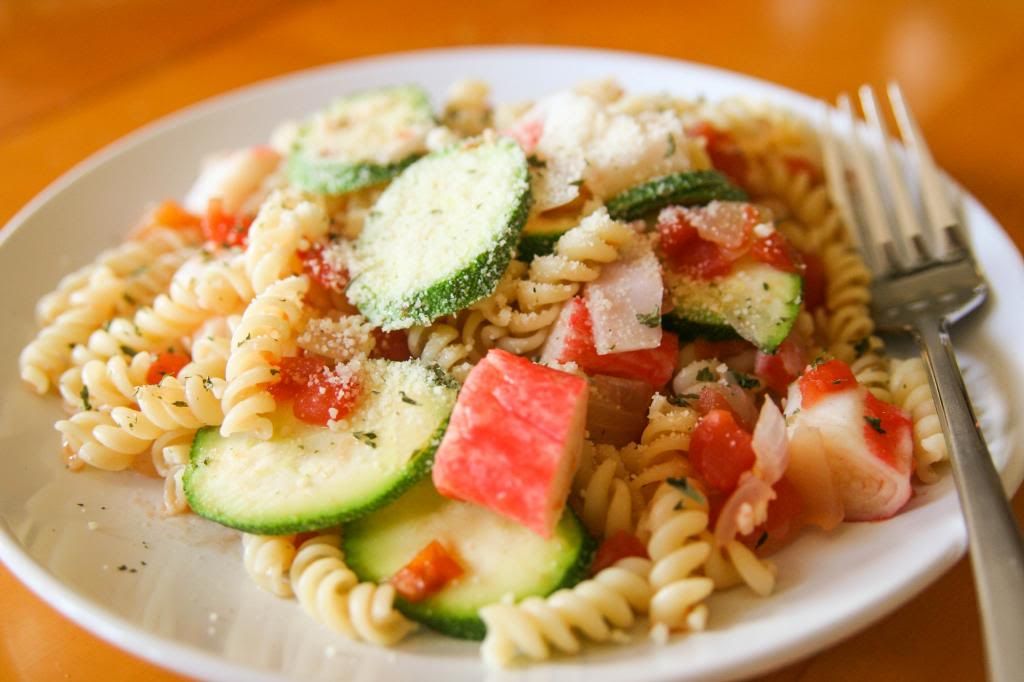 To start, we melt butter in a large pan. Saute the onions, add the garlic. Then the crab, zucchini, and tomatoes. We really loved how well this simple dish came together.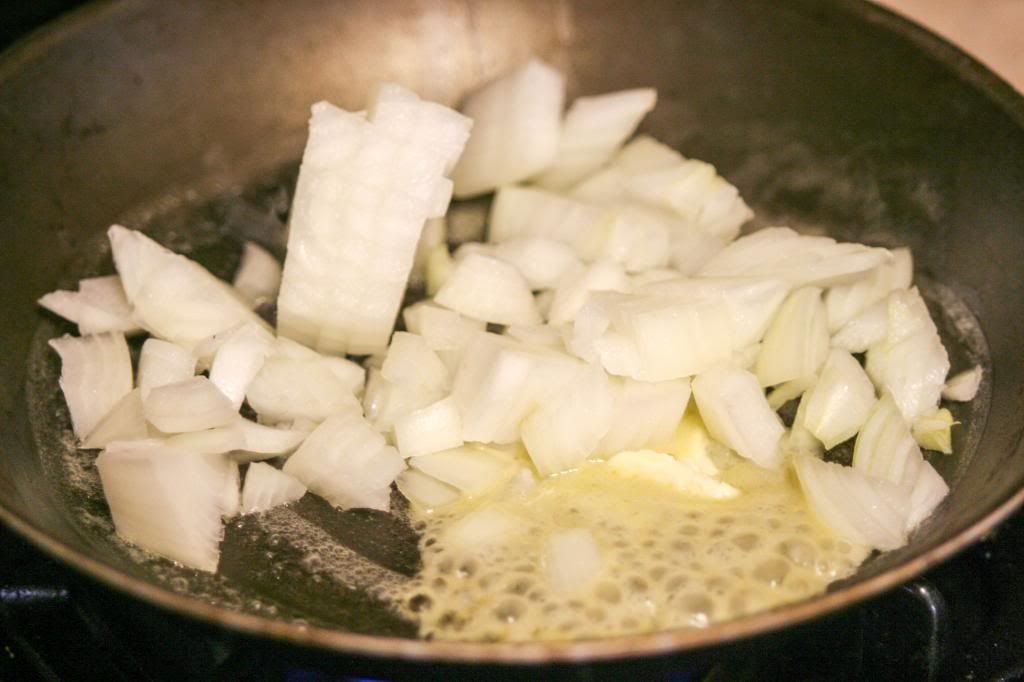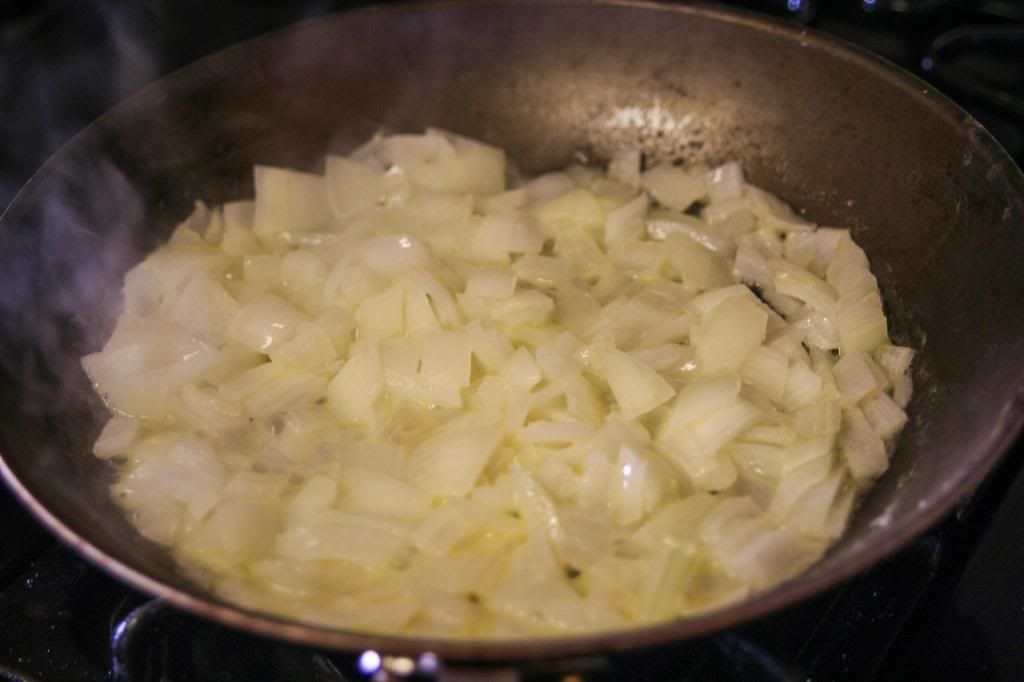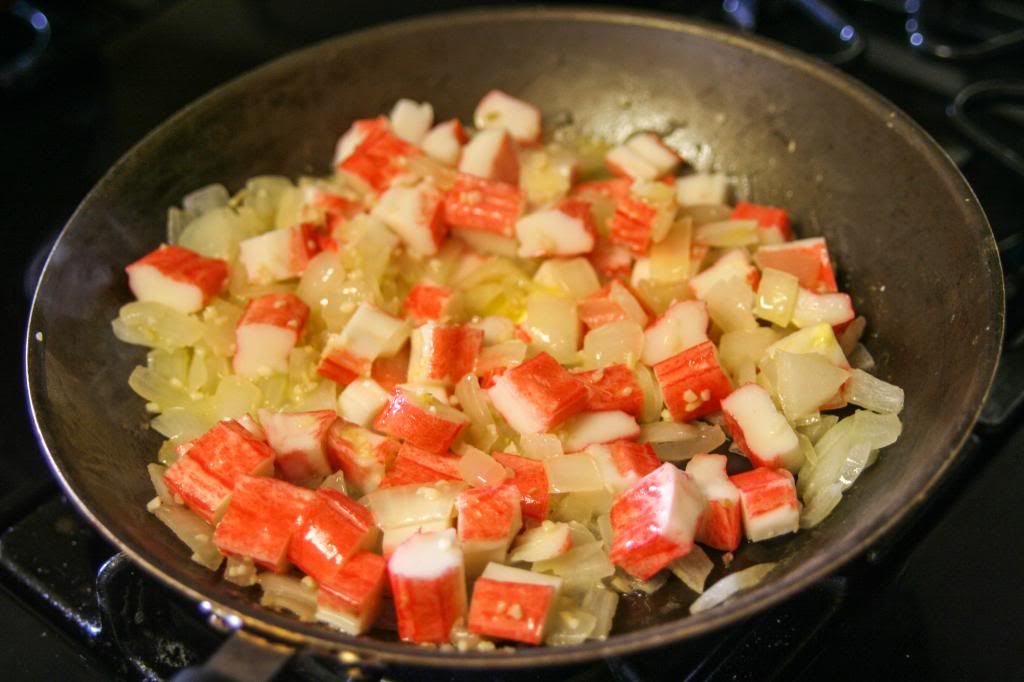 Add a can of petite diced tomatoes!
Mix together with the cooked pasta.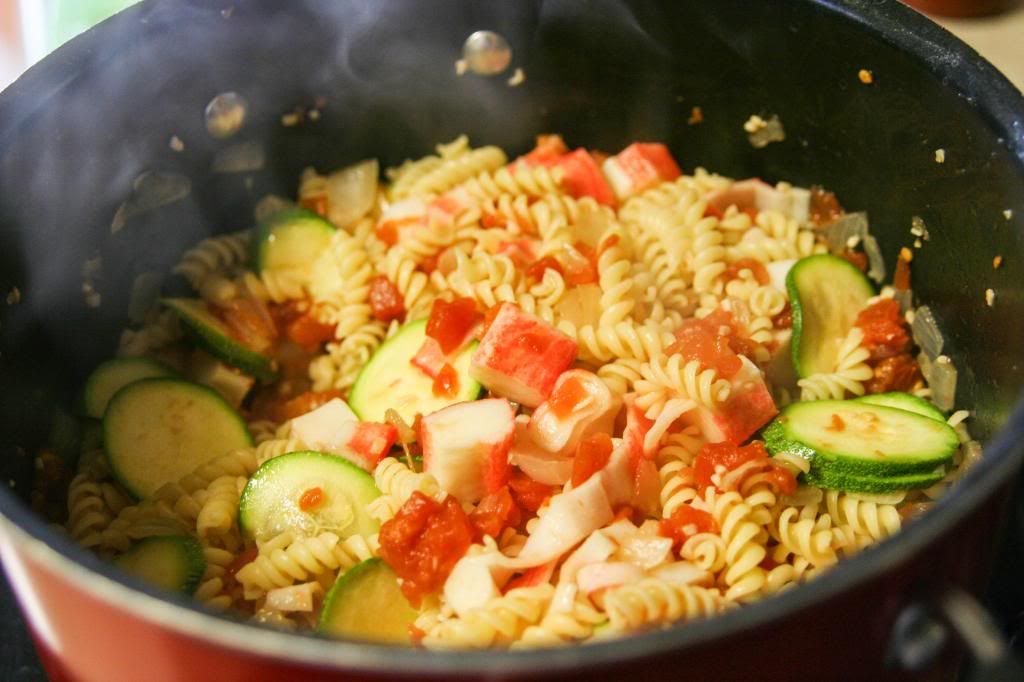 The result is a really colorful meal!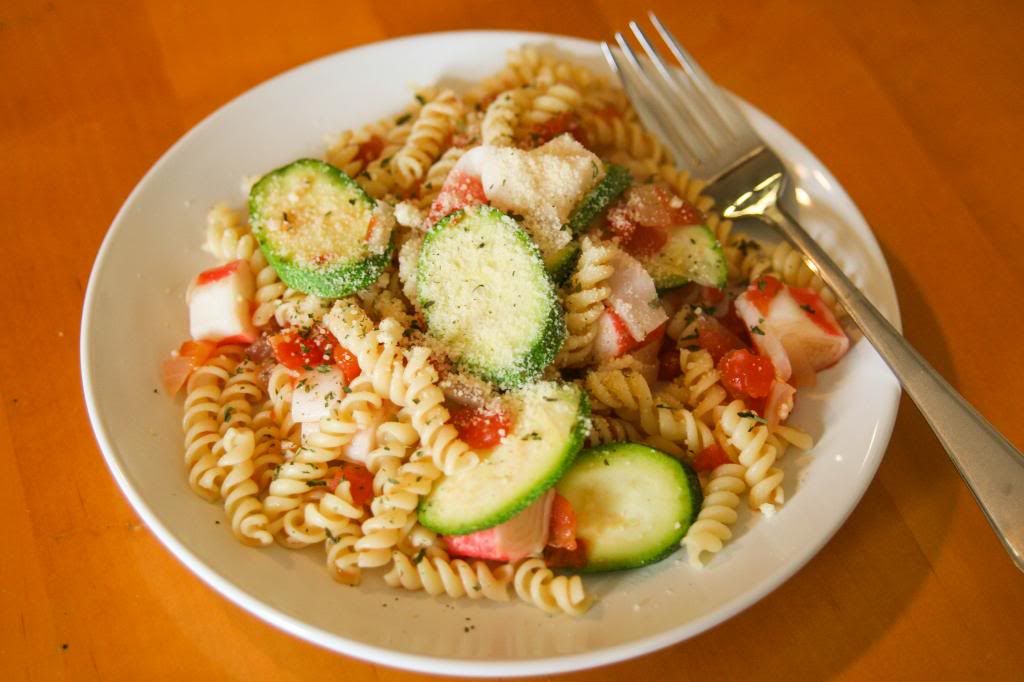 We garnished with a few shakes of grated Parmesan cheese and dried parsley flakes
(fresh parsley and fresh Parmesan is preferred!)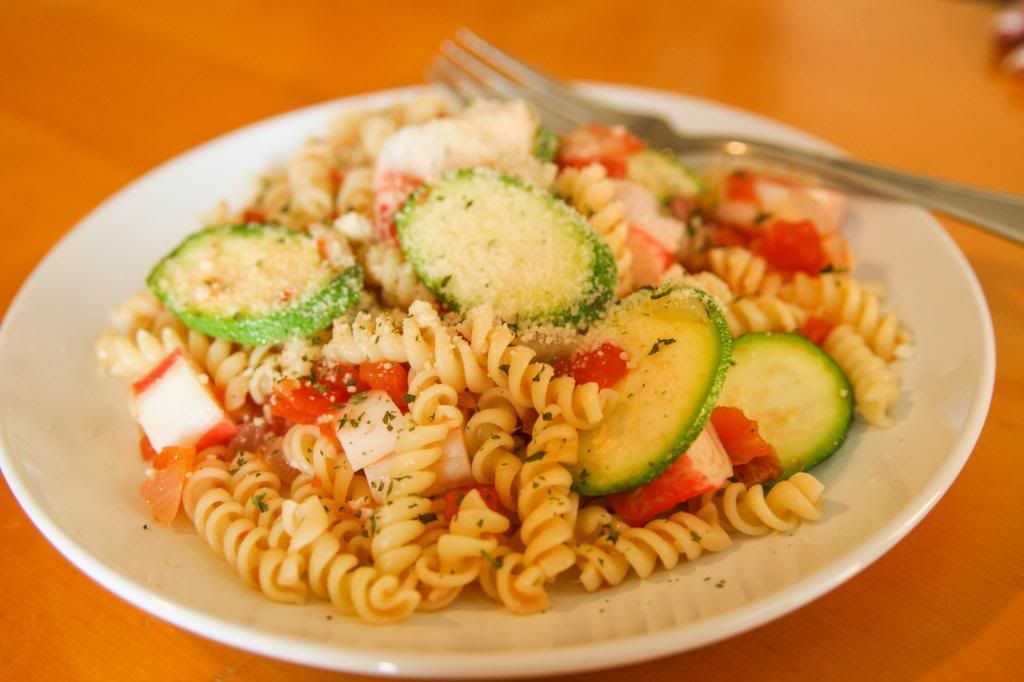 1/2 lb Rotini Pasta
4 tbsp butter
1 large onion, diced
2 tbsp garlic, minced
1 pkg Crab sticks, sliced
1 zucchini, sliced
1 can diced tomatoes, drained (or NOT-drained if you prefer the extra sauce)
Grated Parmesan and Parsley flakes, for garnish
Cook pasta according to package directions.
Meanwhile, melt butter in a large saute pan. Add the onions, cook until onions are opaque.
Add garlic, sliced crab, zucchini, and can of tomatoes. Cook for 5 minutes, stirring lightly.
Once the crab and vegetable mix is heated through and blended well, add pasta. Stir.
Garnish with grated Parmesan and Parsley flakes.
- Happy Eating!