EOS Shaving Cream (Review)
Decided to buy this EOS Shaving cream on a whim and try it out. EOS Lip balms are very well known for their round egg-shaped design and these new shaving cream bottles are very much as eye-catching. There are 3 different scents, Lavender Jasmine (the one I will be reviewing), Vanilla, and Pomegranate Raspberry.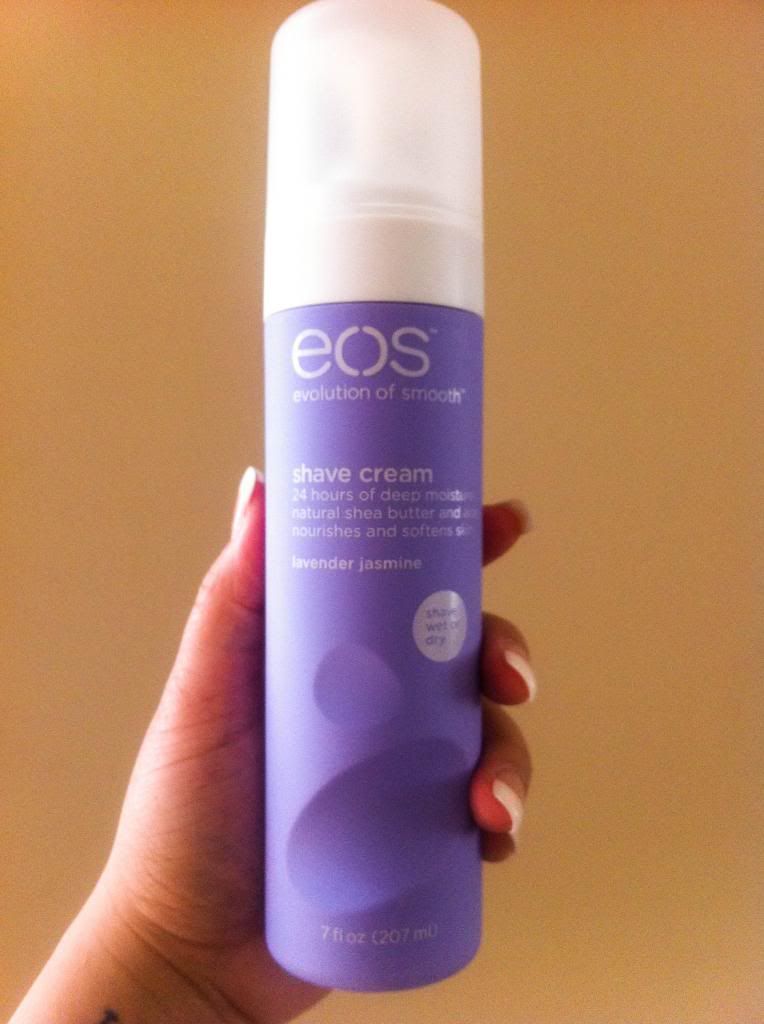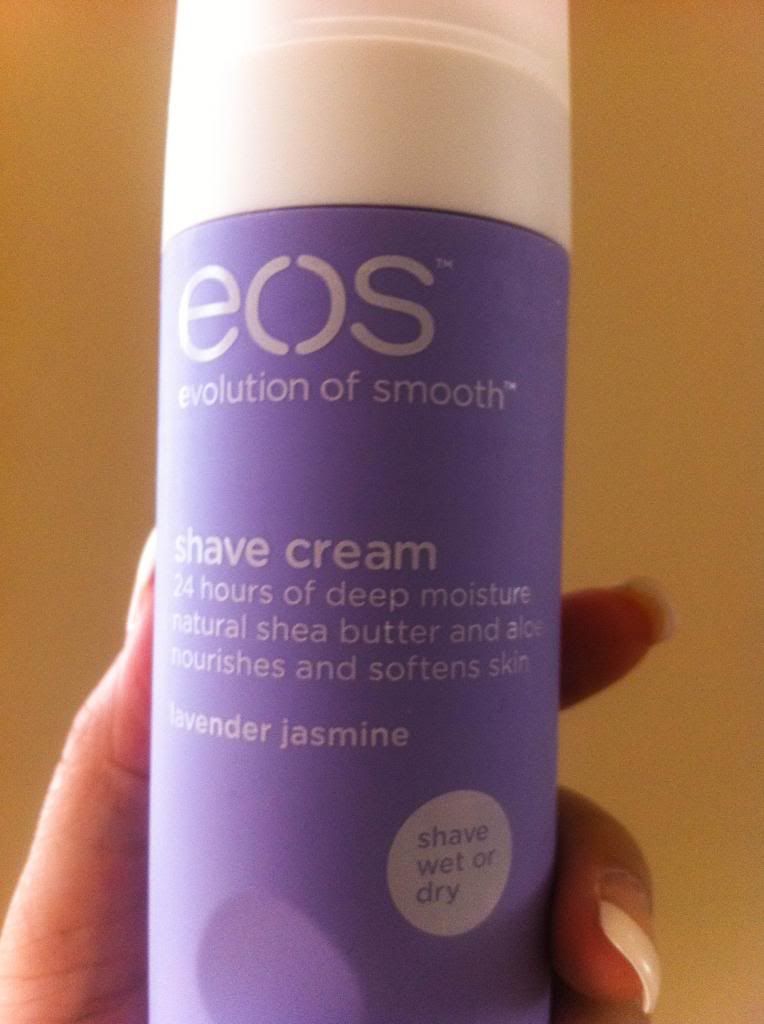 What It Claims to Do:
24 Hours deep moisture
Nourishes and softens skin
Shave wet or dry
My Review:
What I really like about this shaving cream is that it is exactly that, a cream. It doesn't foam up. It rubs on like a thick lotion, and sticks to the skin with lasting staying power. The number one problem I have with most lightweight shaving foams, is that when accidentally sprayed with water or when my leg is under the shower spray, it comes right off. With the EOS Shaving cream, you don't have to worry about a little water washing it all away.
The bottle design is also very convenient. With the pump, there is no need to pick up the bottle to squirt it onto your hands. You can just reach over and pump the product. It's also not a metal canister that is prone to rust like most cheaper shaving cream brands, which I really like.
The scent seemed too strong at first, but overall it's a pleasant smell when you're in the shower. My skin felt really smooth and well-moisturized after the first use. By the second use, it left my skin feeling even better! Which surprised me.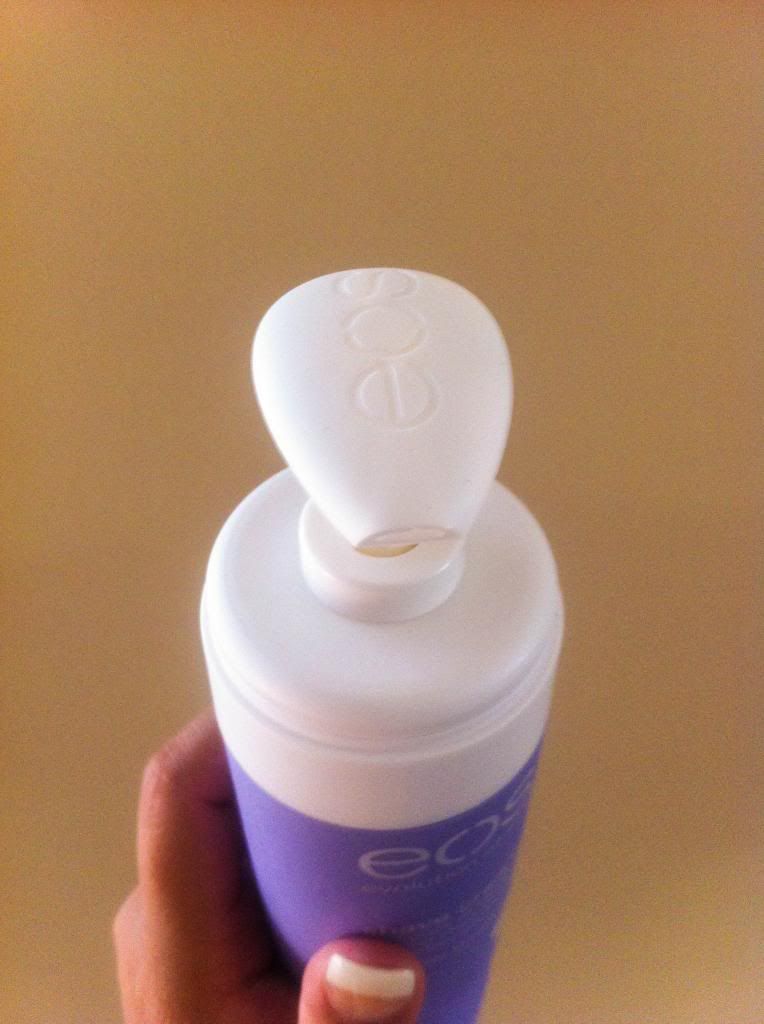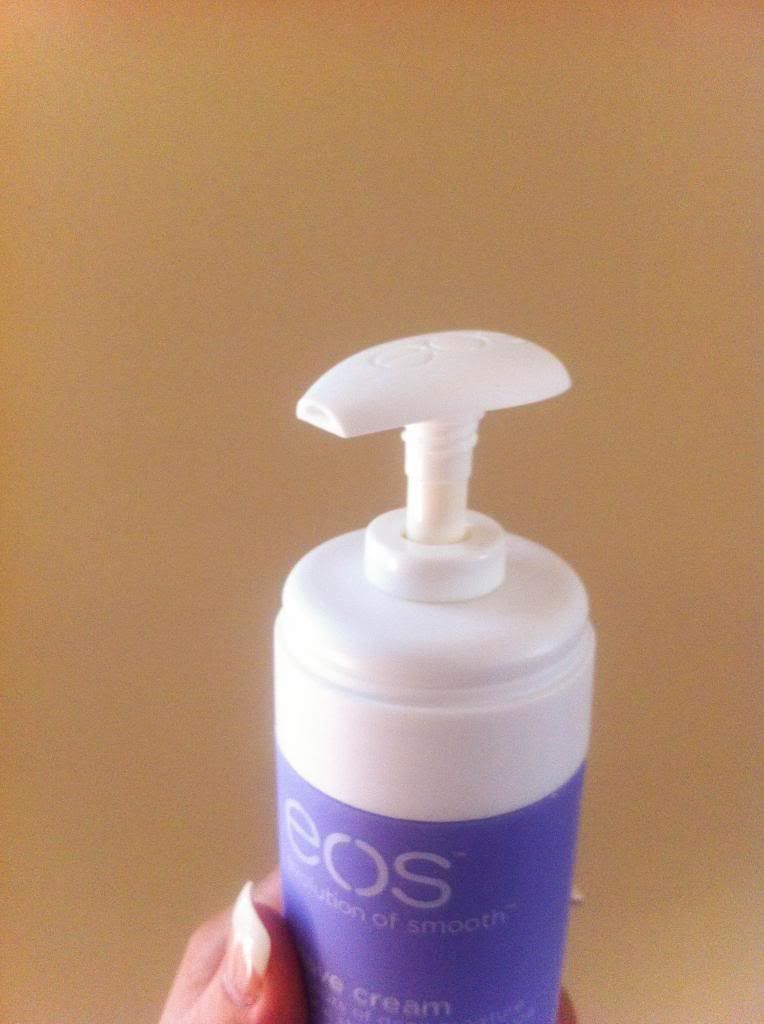 The Verdict:
It does moisturize the skin very well, the bottle is designed for convenience, and it smells great. It does provide a close shave, after my shower I noticed that my skin was smoother. I also found myself not needing to use as much lotion post-shower and for the rest of the day. My skin also doesn't feel as itchy post-shave. I really liked using this product, and can't seem to think of any negative things about it besides the price.
Where to Buy:
I bought mine at Walmart and they did have the other two scents in stock.
Price:
$3.49! Pricier than other shaving creams but cheaper than the one I was using before (Aveeno Shave Gel, $3.89)