Easy Monkey Bread (5 Ingredients!)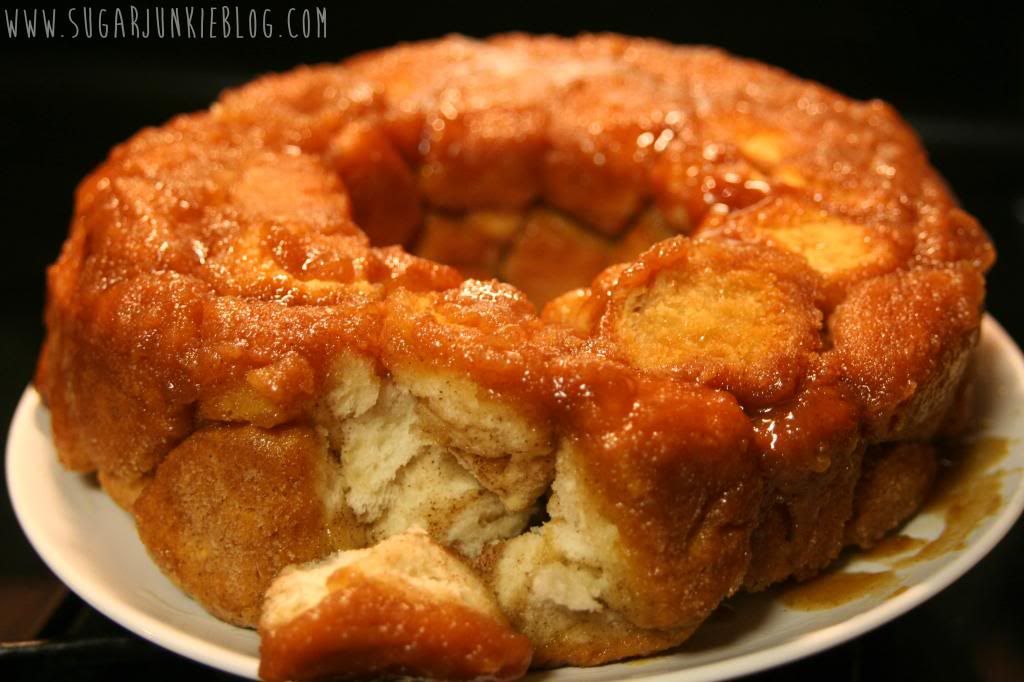 The heat wave of summer has finally subsided in Milwaukee and we are now experiencing some really cool days. There's a lot of nostalgia when I think of Fall; it's the one season where I do most of my baking and inventing or re-inventing classic recipes.
My good friend and business partner, Lisa, taught me an easy recipe for Monkey Bread, or pull-apart bread. This recipe is practically fool-proof and I'll bet that you have at least 3 or more of these ingredients in your pantry or fridge right this moment! What I thought began as a small amount of ingredients, definitely made enough to feed 8 or so people.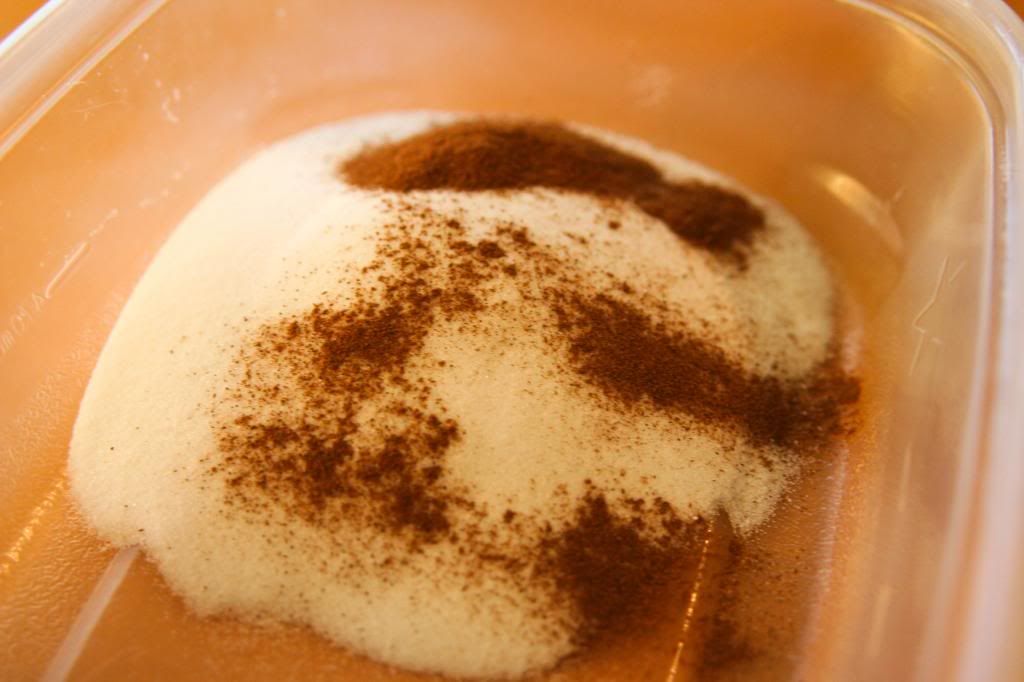 First, we mixed sugar and cinnamon in a container and shook it up to mix it evenly. Then Lisa had me cut the biscuits into quarters and place them into the cinnamon sugar mix. We closed the cap and shook the container to coat the dough pieces.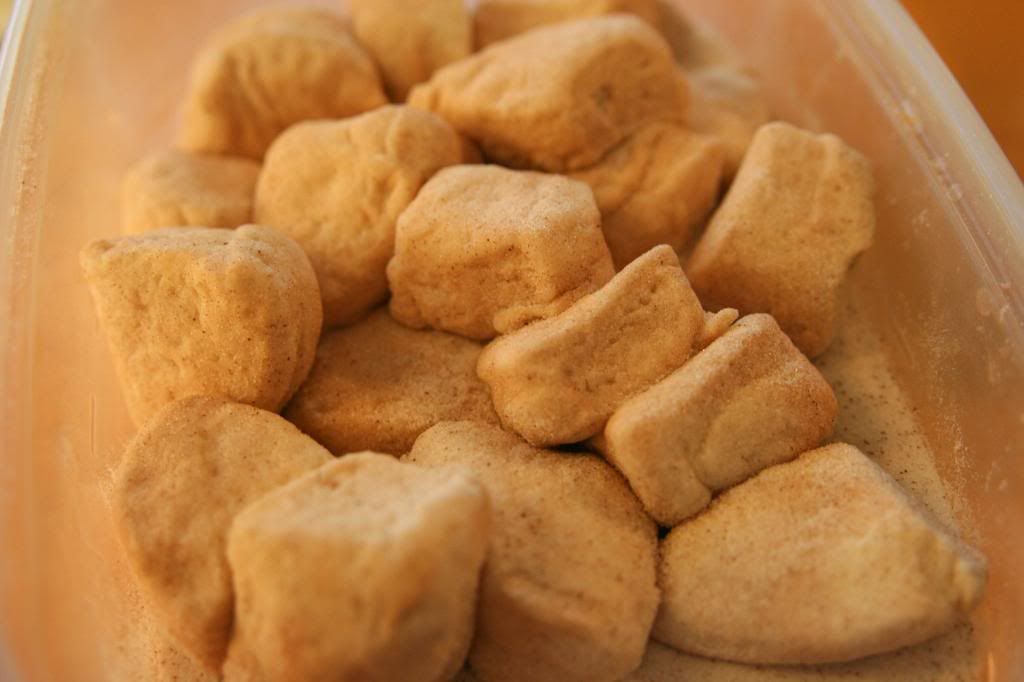 Then we used Lisa's monkey bread pan, or Bundt cake pan, and filled it with all of the dough pieces after coating them. We lightly pressed the whole batch down using our fingertips. You don't want to squish them all together but you want them to be compressed enough.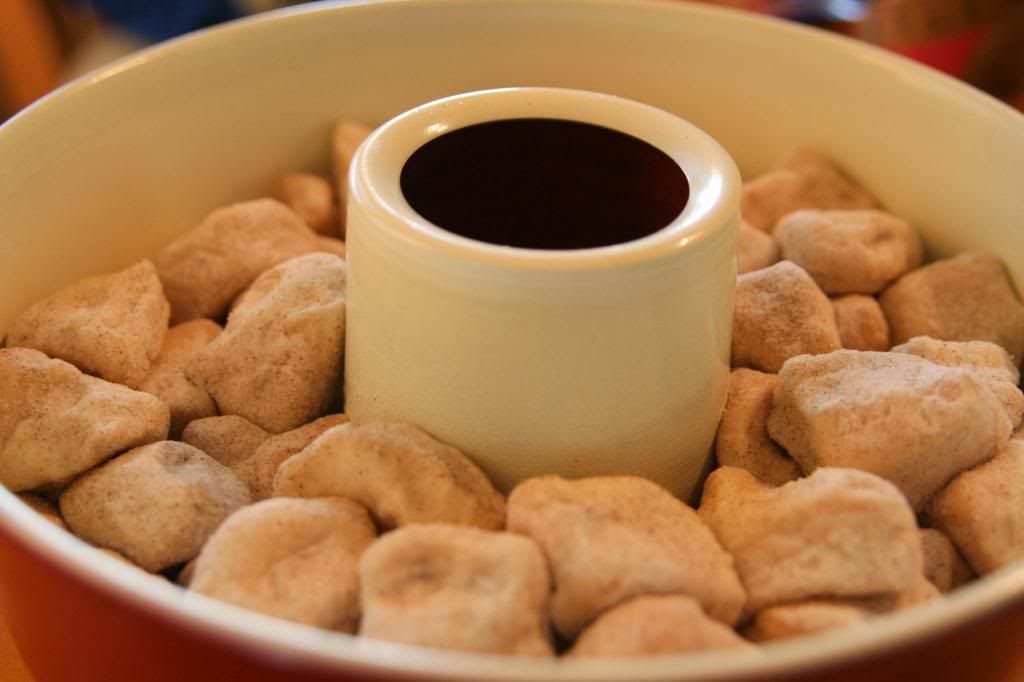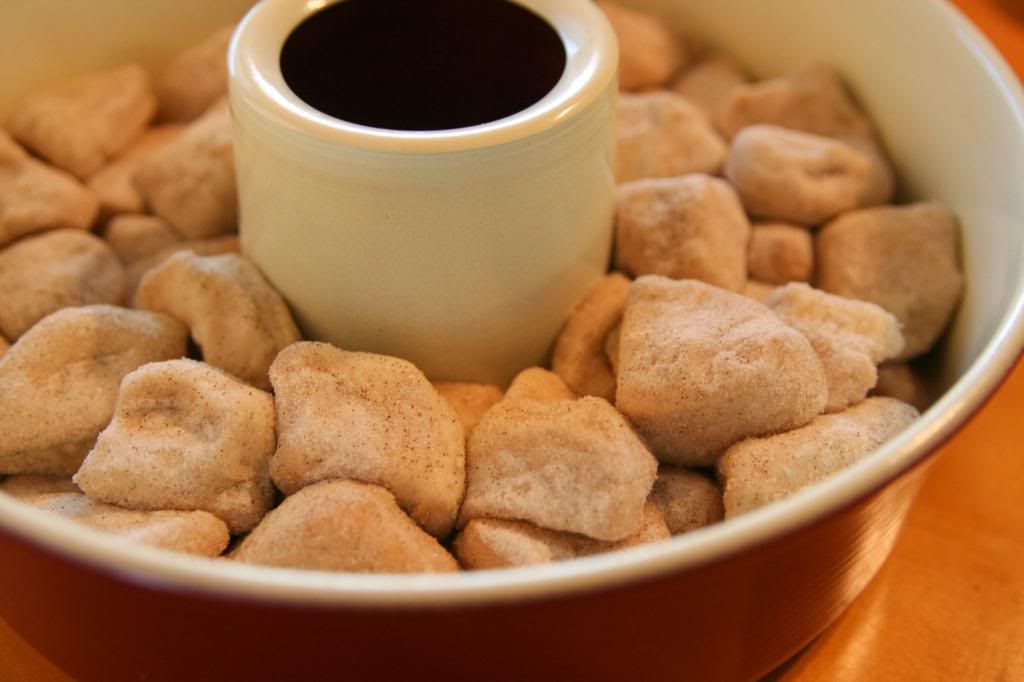 Then we melted the butter and stirred in the brown sugar to create this beautiful caramel-ish mixture, which we then drizzled over the entire batch. At this part the entire house smelled so amazing!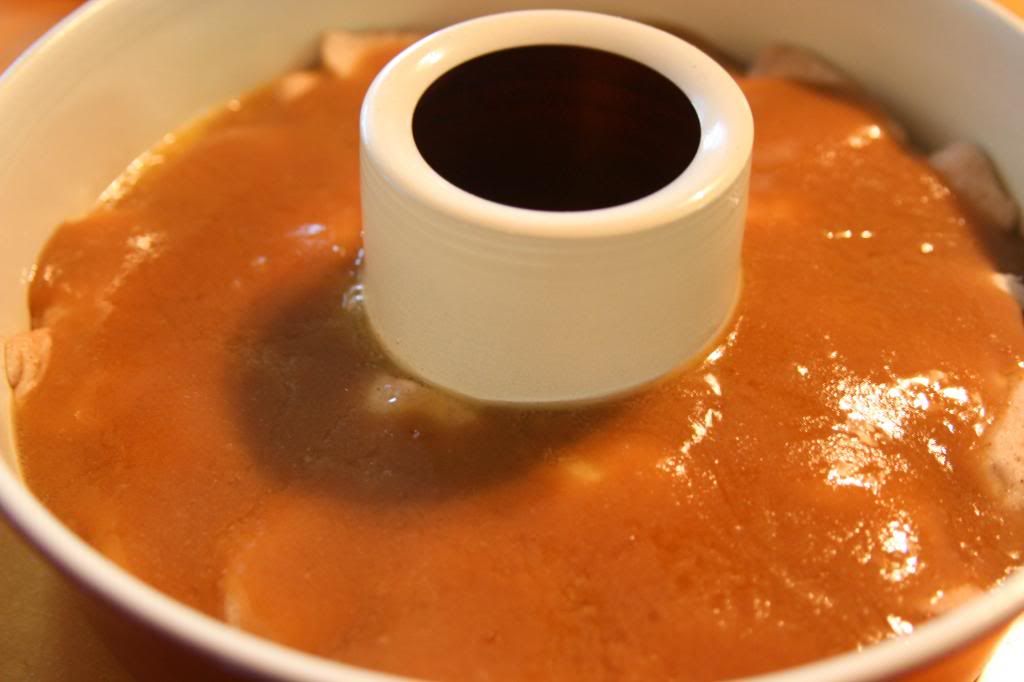 30 minutes later, we pulled it out of the oven and it was perfect!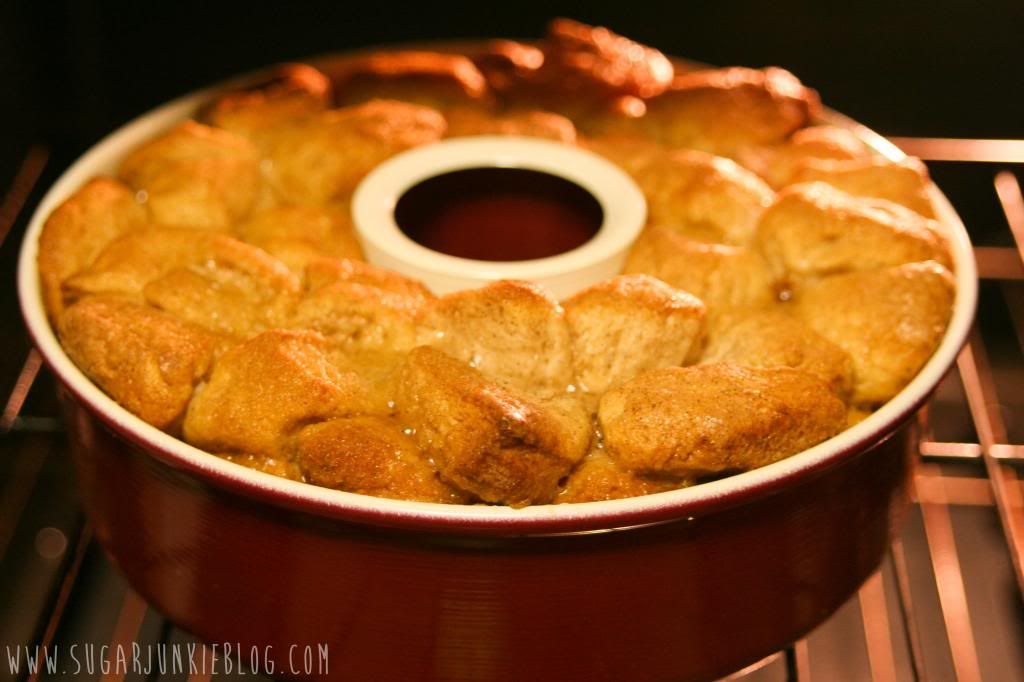 We had to let it cool for about 10 minutes then, with oven mitts on, we flipped our monkey bread over onto a large round serving plate. The brown sugar and butter had caramelized on the bottom (now the top) of the monkey bread. It was glazed perfectly and held together really well.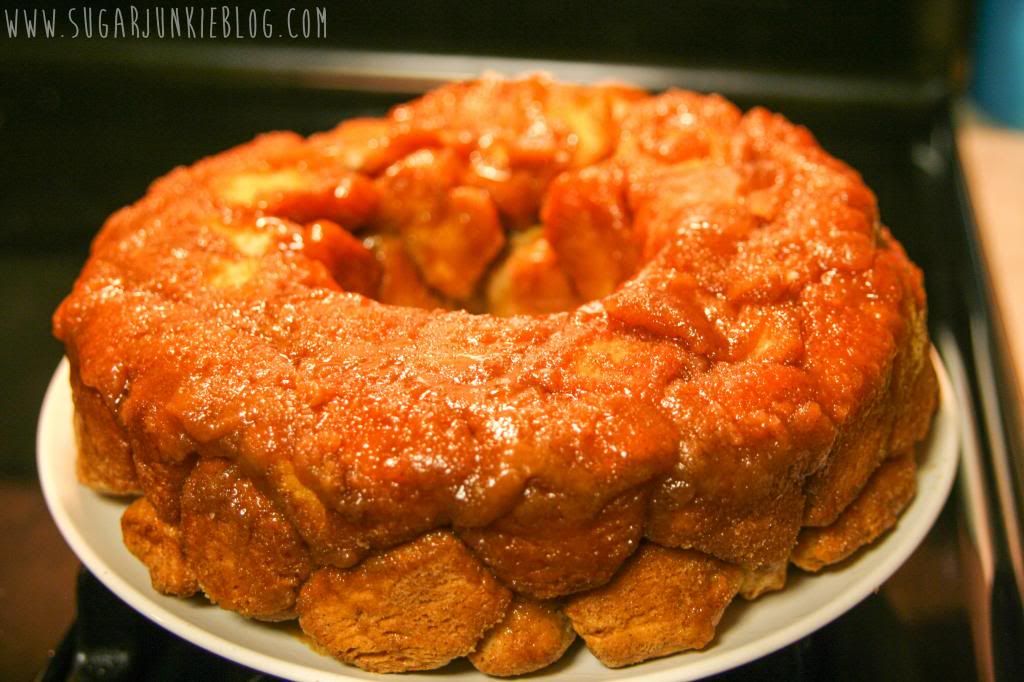 The simplicity of this dessert makes it easy to brainstorm ideas to reinvent it. Adding chocolate chips to the biscuits, Graham cracker crumbs on the bottom of the pan, and mini marshmallows would be an amazing way to make S'mores Monkey bread! Maybe even a drizzle of Nutella or peanut butter and bananas in the biscuits for a Bananas Foster version.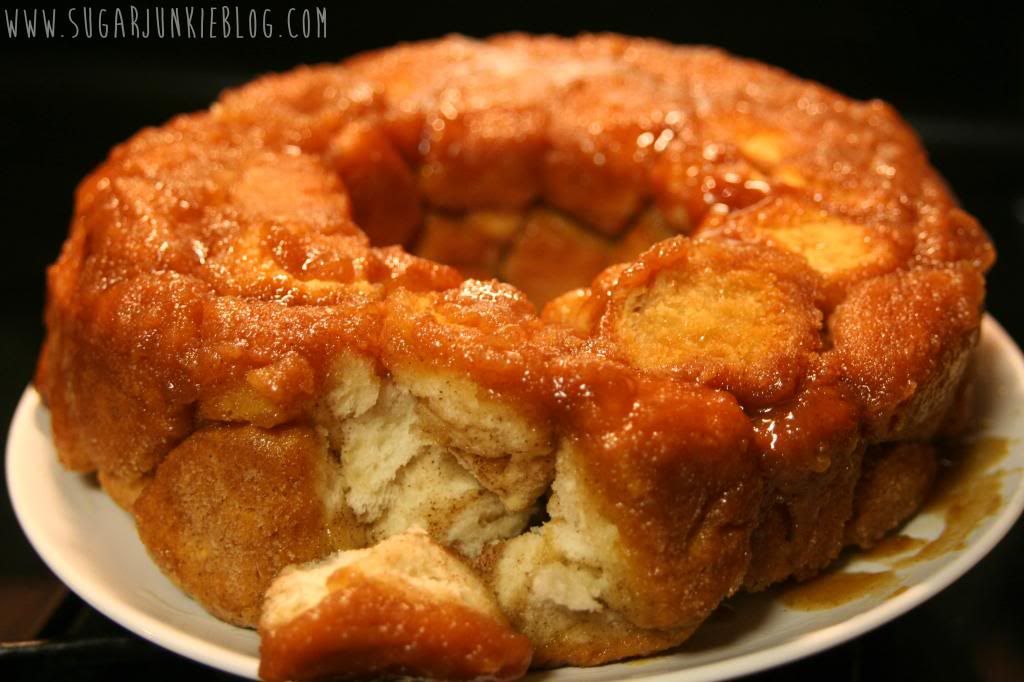 Everyone dug in to peel off a bite. Then we later served chunks of monkey bread with vanilla ice cream and whipped cream.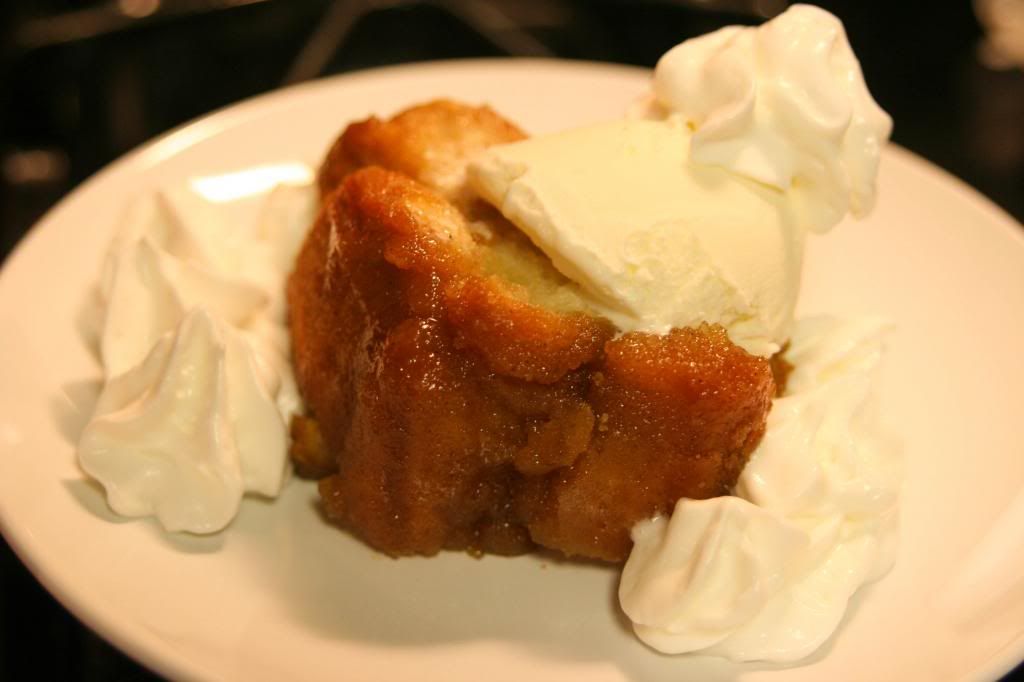 Ingredients
(serves 8 or more)
1/2 cup granulated sugar
1 tsp Cinnamon (or 2 tsp Cinnamon Sugar)
2 cans Pillsbury Grands Homestyle Buttermilk Biscuits
1 cup firmly packed Brown Sugar
3/4 cup Butter or Margarine, melted
Preheat oven to 350 F. Lightly grease Bundt pan or deep dish round cake pan with butter.
In a resealable container or large plastic Ziploc bag, mix granulated sugar and cinnamon.
Separate biscuit dough; cut each biscuit into quarters. Shake in container or bag filled with cinnamon sugar mixture to coat. Arrange in pan, pressing down lightly.
In a small bowl, mix brown sugar and melted butter; pour over biscuit pieces in pan.
Bake 30-33 minutes or until golden brown and no longer doughy in the center. Turn upside down onto serving plate; pull apart to serve. Best served warm, with whipped cream topping and/or vanilla ice cream.
Happy Eating!