Chicken & Spinach Rice Bowls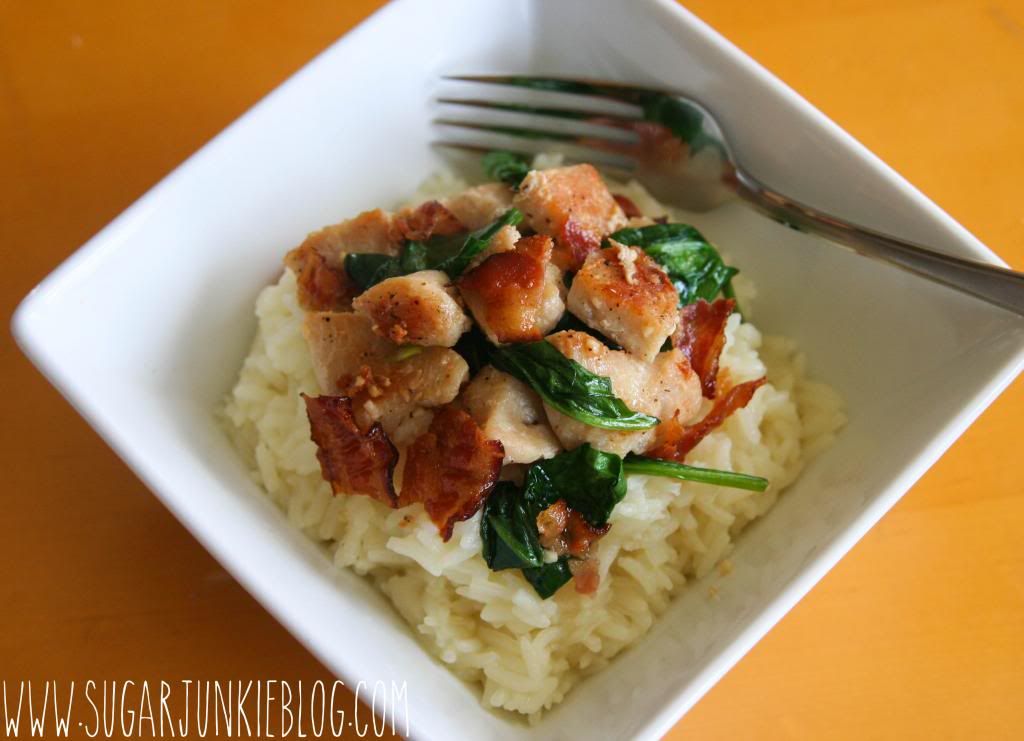 Got bacon in the fridge? How about chicken breast that you don't know what to make with? Any veggies in there too? I realized I had one huge chicken breast, a couple slices of bacon, and half a pack of spinach in my fridge...
I've slightly adapted this dish from Kristin's blog over at
IowaGirlEats
and I think this recipe is so easy and downright GOOD that it will be placed into meal plan rotation. :)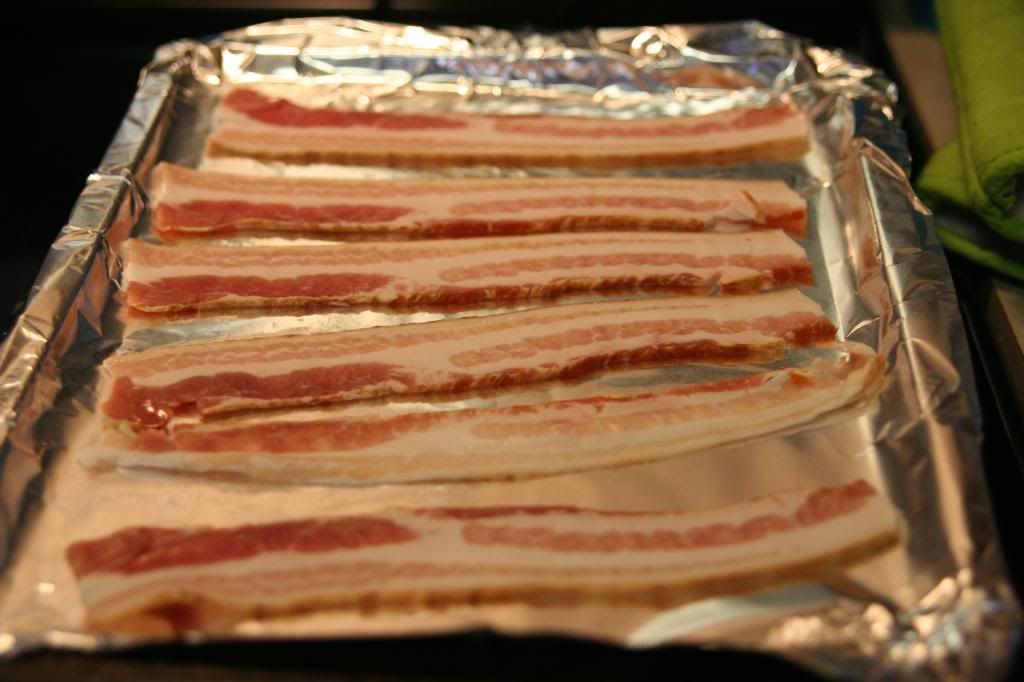 Any recipe that allows me to make bacon in the oven is an automatic win! I will never make fry bacon in a pan and defend for my life as the oil pops everywhere ever again now that I've perfected making it in the oven. Just lay the strips on a foil lined baking sheet, pop them in the cold oven, set it to 400 degrees F, and let it cook for 15 minutes or longer (depending on how crispy you love your bacon)!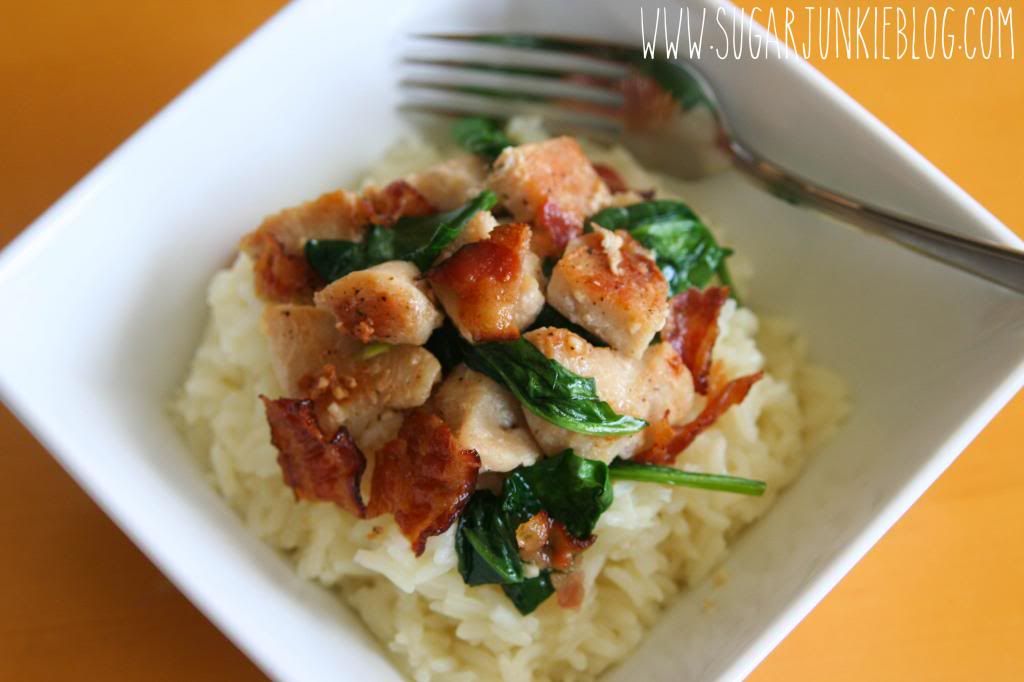 This dish took less than 30 minutes total but tastes like you've cooked much longer than that. It's warm coziness in a bowl! Perfect for a weeknight dinner. The spinach could always be substituted for any other vegetables you have in your fridge (broccoli, zucchini, beans, etc) and shrimp or beef would make an amazing substitute for the chicken. What's your favorite go-to weeknight dinner?
Chicken & Spinach Rice Bowls
Ingredients
(serves 4)
6 slices of Bacon
1 (32 oz) Chicken Broth
1.5 cups Rice (any kind you'd like)
1 Chicken Breast, diced into bite sized pieces
2 cloves Garlic, minced
4 cups of Spinach
Salt & Pepper to taste
Lay bacon strips on a foil-lined baking sheet.
Place into oven, turn heat to 400 degrees, then bake for 15-20 minutes depending on how crispy you'd prefer.
Let cool slightly then drain the bacon fat onto a large skillet.
Chop or tear bacon into bite-sized pieces.
Bring chicken broth to a boil in a saucepan then add rice.
Cover, turn heat down to medium-low, then cook until broth is absorbed and rice is tender, about 15-20 minutes.
When bacon/rice have 10 minutes left, heat bacon fat in large skillet over medium-high heat. Season chicken pieces with salt & pepper then add to the skillet and cook until no longer pink in the center and browned.
Add garlic and baby spinach, season with a bit more salt & pepper, then cook until spinach is wilted, about 2 minutes.
Divide cooked rice between 4 bowls, top with chicken and spinach mixture, then crumble chopped bacon on top.
-Happy Eating!