Bacon, Spinach, & Artichoke Bites
Spinach and artichoke dip is one of my favorites to get whenever we decide to share on an appetizer at certain restaurants. I decided to put it together in a way that they can be served in one poppable bite.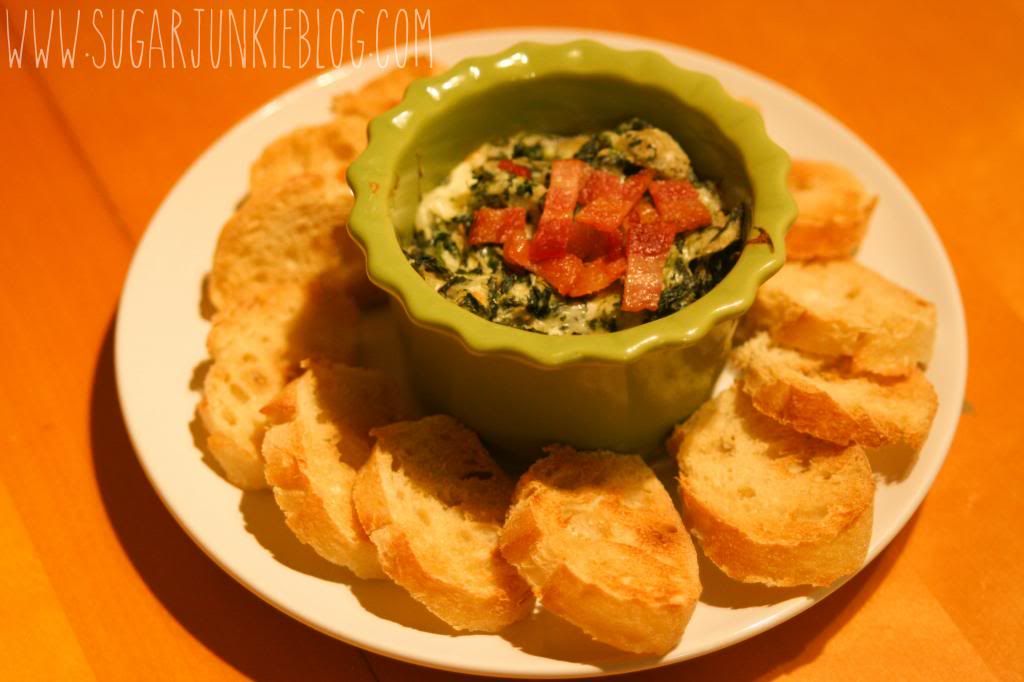 What was leftover of the dip was used as a regular dip too!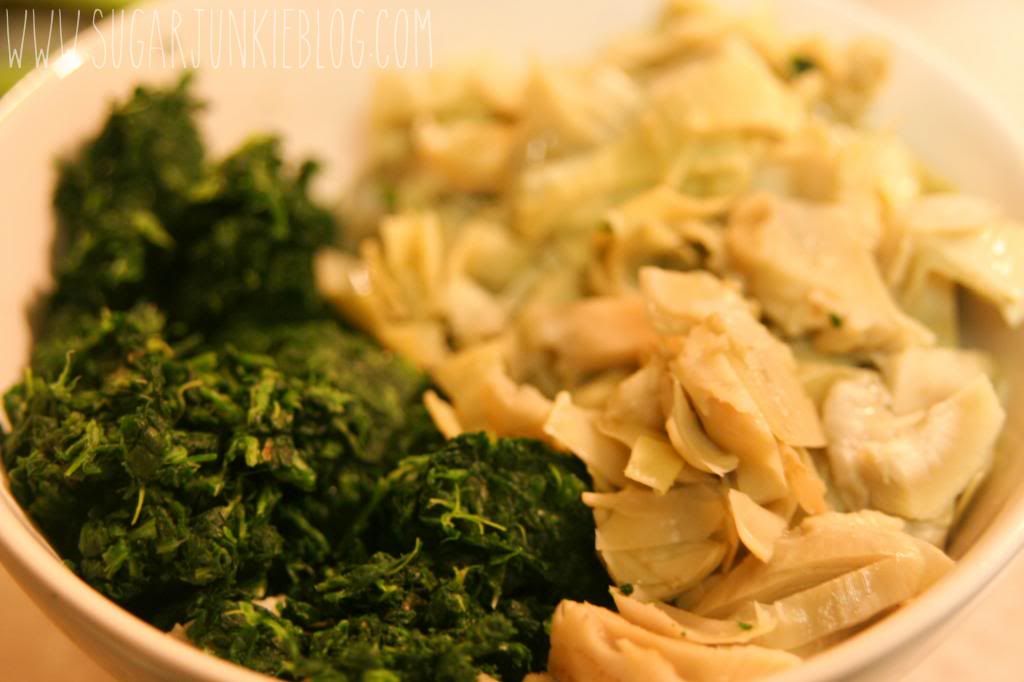 Start with chopped spinach and artichoke.
Preparing the fillo shells! How fancy, right?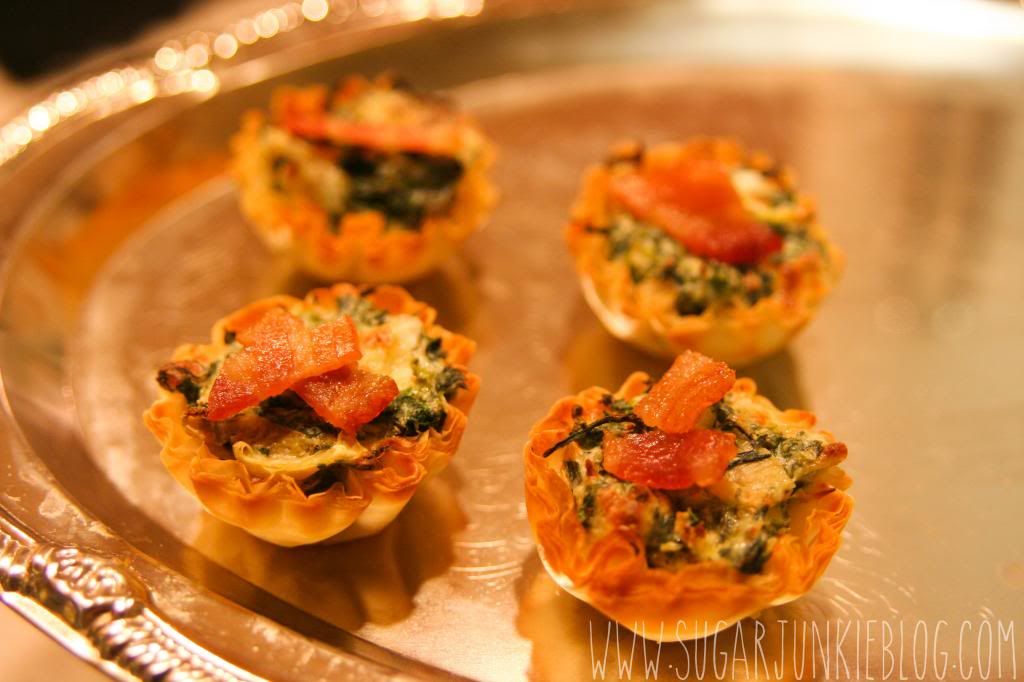 Then garnished with bacon when finished to give it an extra layer of flavor.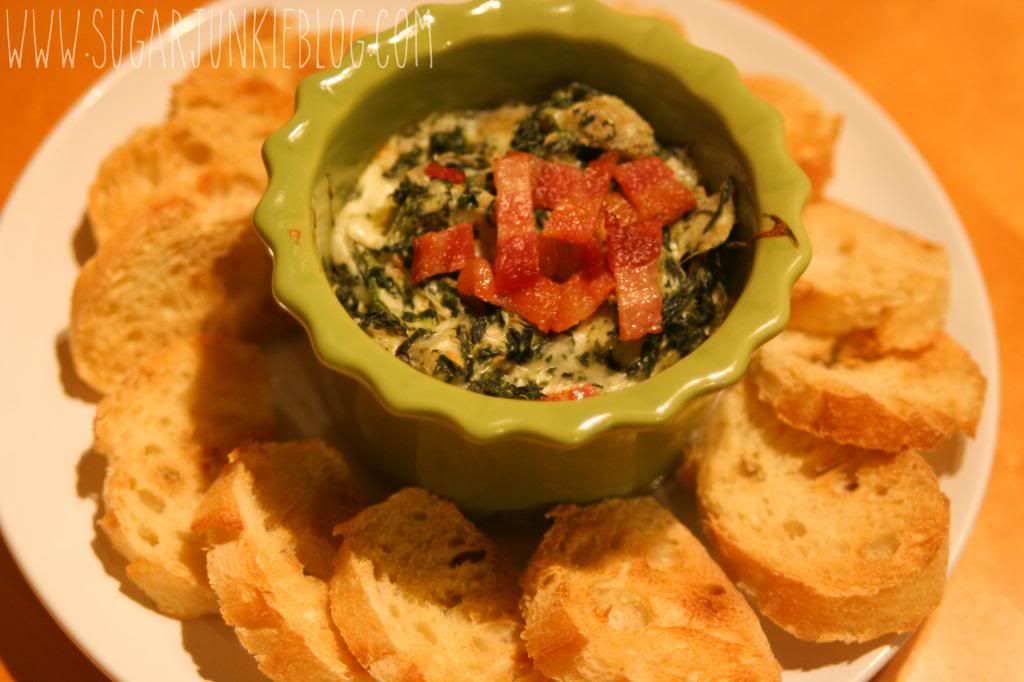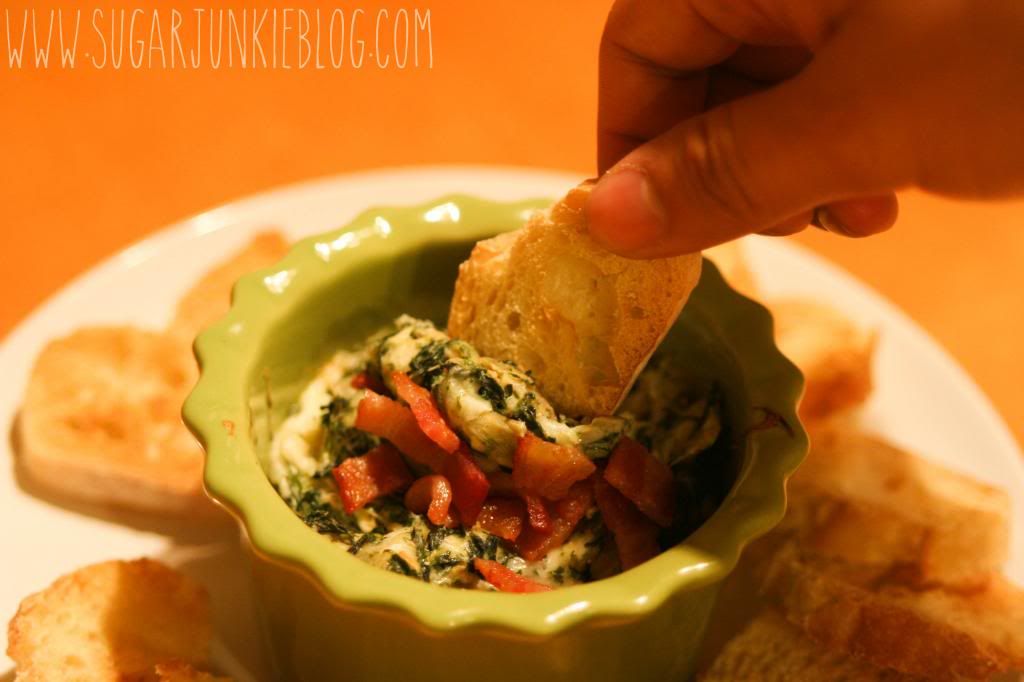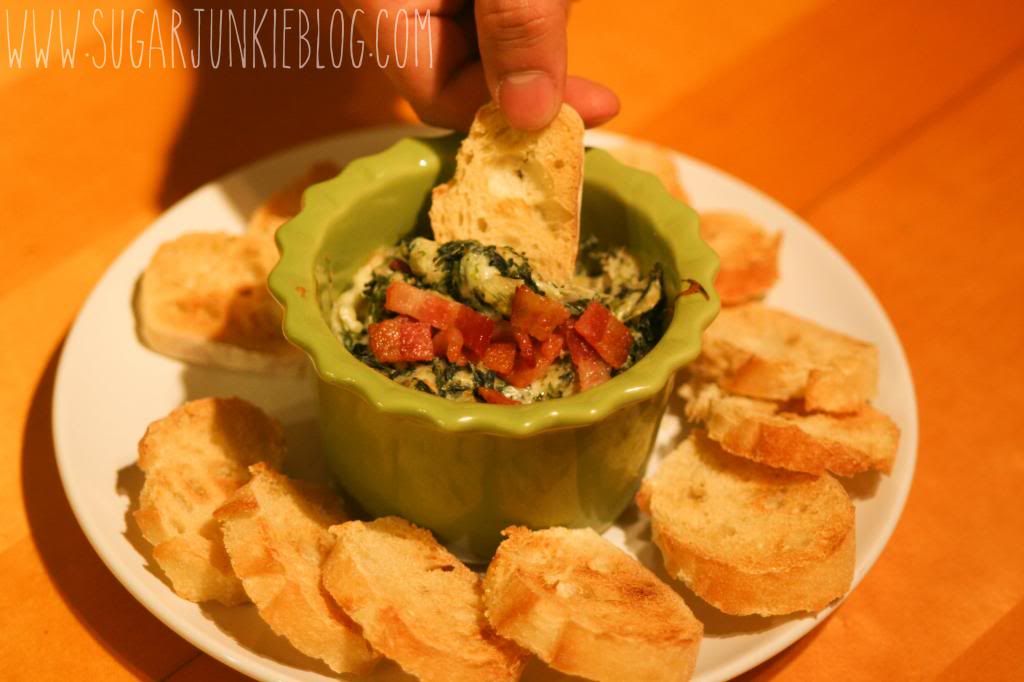 Bacon, Spinach, & Artichoke Bites
Ingredients
(serves 8 or more)
2 tbsp Garlic, minced
1 cup of frozen chopped Spinach, thawed and squeezed dry
1 cup of frozen Artichoke Hearts, thawed and chopped
1 pkg Reduced Fat Cream Cheese (8 oz)
1 1/2 cup shredded Monterey Jack Cheese or Mozzarella Cheese
1 packet Lipton Vegetable Recipe Mix
3/4 cup Reduced Fat Mayonnaise (optional)
2 slices of Bacon, cooked and cut into bits
2 pkgs Mini Phyllo Shells
Preheat oven to 350 degrees F.
Heat a medium-size saucepan on medium high heat.
Saute garlic until fragrant, then add spinach, artichokes, cream cheese, shredded cheese, vegetable mix, and mayo (if using). Stir together until heated through.
Remove Phyllo shells from packaging and place onto cookie sheet or mini-cupcake pan.
Spoon cheesy spinach and artichoke mixture into mini shells.
Bake for 12-15 minutes or until filling is hot and bubbly.
Garnish with bacon bits.
Serve immediately.
Happy Eating!