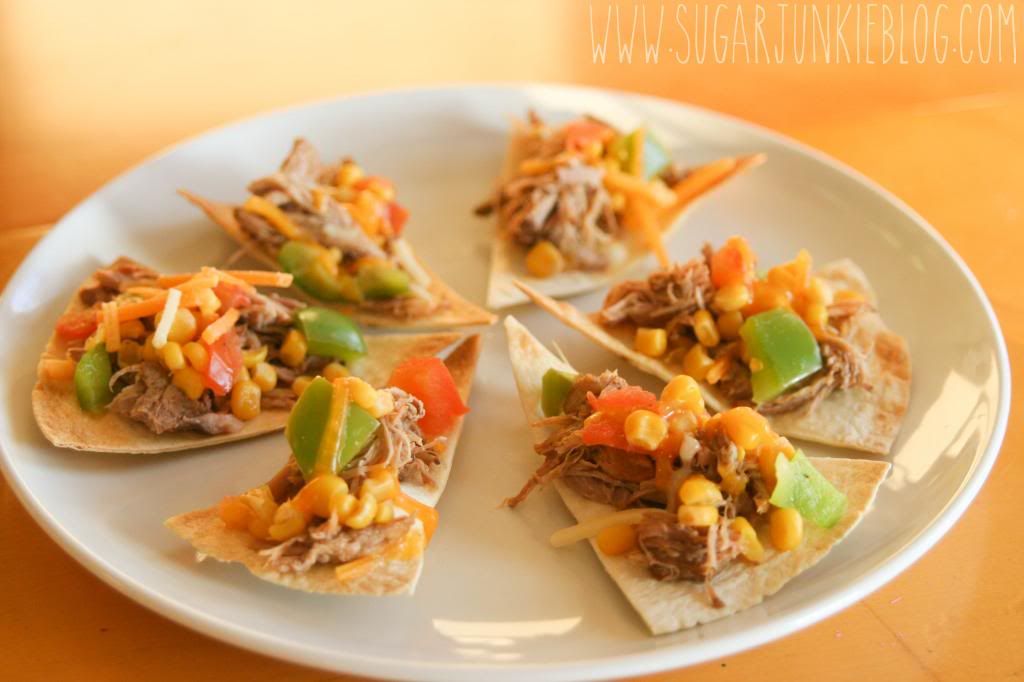 These tortilla bites are so colorful and beautifully presented, but made with very simple ingredients. The pulled pork is made "carnitas" style with a store bought sauce then topped with a vibrant mix of just 3 vegetables! Sweet corn, diced tomatoes, and diced green bell peppers. Then we garnished with shredded cheese to hold the bites all together.
I bought my groceries at Target, one of the best places to buy meal helpers or meal starters. Yesterday for dinner, I made butter chicken from this Archer Farms meal kit. All I did was add chicken breast to the ingredients included in the box and we had a really good dinner that took less than 15 minutes.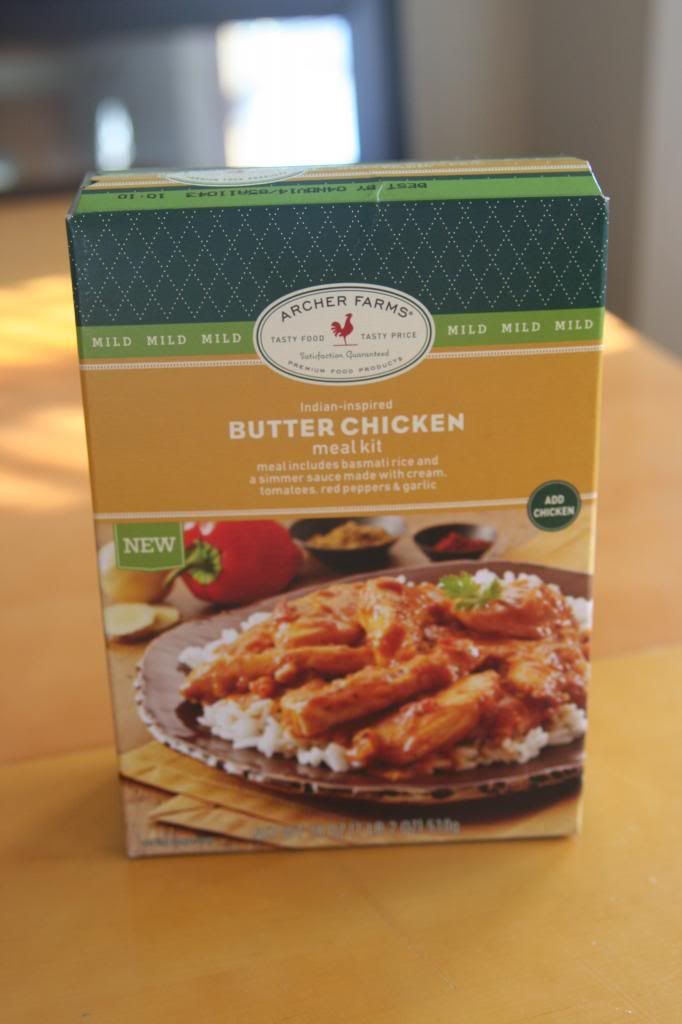 But during my Target grocery haul, I found this. It's a slow-cooker sauce for chipotle lime carnitas, which is Mexican pulled pork. All I did was buy two pounds of pork shoulder, cut it into very large chunks, then add it to my Crockpot with this sauce to let it simmer for 8 hours. The pork was easily shreddable when it was finally done.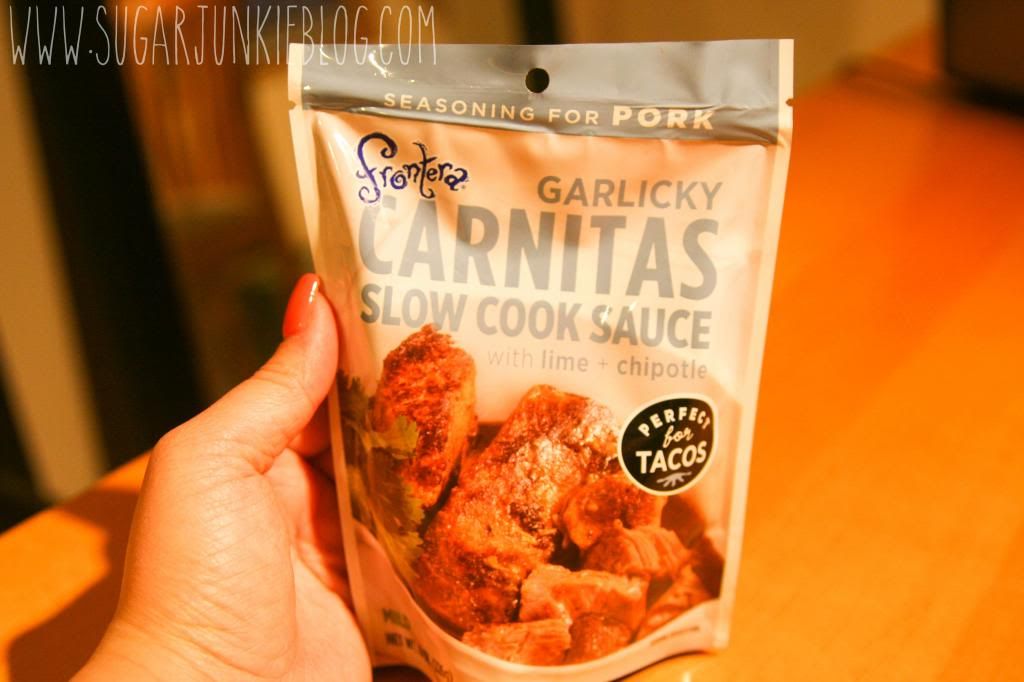 With which, we made these colorful little tortilla bites! We sliced tortillas into triangles, brushed them with olive oil and then baked them until crisp and golden. We then topped them off with the carnitas from the slow-cooker, the veggie mix, and shredded Monterey Jack cheese.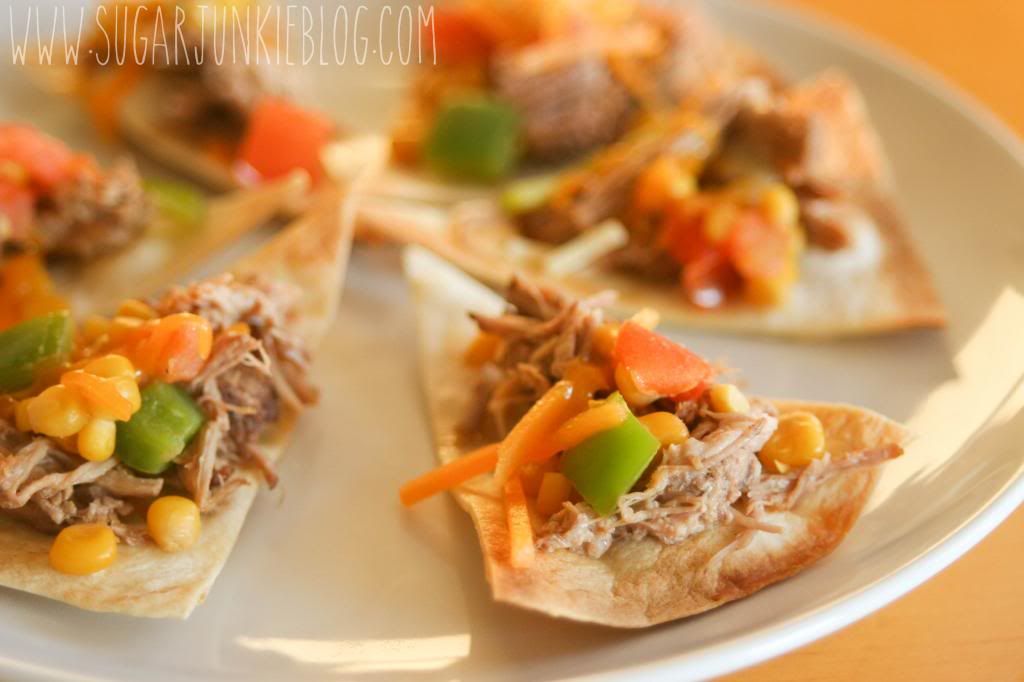 Pulled Pork Tortilla Bites
Ingredients
(serves 8 or more)
2 lbs Pork Shoulder (also known as Pork Butt)
1 packet Frontera Garlicky Carnitas Slow Cook Sauce
1 (9 oz) Can Whole Kernel Sweet Corn, drained
1 medium Tomato, diced
1 Green Bell Pepper, diced
1 cup Shredded Monterey Jack Cheese
4 (10 inch) tortillas
Olive Oil
Cut pork shoulder into large chunks and place into slow cooker with sauce packet. Cook on low for 8 or 10 hours.
Once pork is done, drain all of the sauce and shred meat with a fork.
Preheat oven to 350 degrees F or broiler at 500 degrees.
Cut tortillas into triangles. Arrange on a baking sheet and brush with olive oil. Bake for 10-15 minutes or broil for a few minutes, until golden brown and crispy. Then flip tortilla chips to let the other side toast.
Meanwhile, in a small saucepan, mix together corn, diced tomatoes, and diced bell pepper. Heat for several minutes. Season to taste using salt and pepper, or lime juice.
Arrange baked tortilla chips on a serving platter. Top with shredded pork. Then spoon veggie mixture on top. Garnish with cheese.
Happy Eating!
- Vicky from Sugar Junkie Blog