Papa Turney's BBQ - Nashville, TN
During my visit to Tennessee, the one thing I absolutely had to do was try some BBQ. There were so many options though but Papa Turney's became my number one choice as it was close to the airport (about 8 minutes away) and it was rated highly on lots of review sites.
I didn't bring my camera, unfortunately, but took a few photos on my phone. Papa Turney's is located at the end of a small plaza right next door to a gas station off of the freeway. Definitely a humble, little restaurant. Once you stepped out of the car, you knew you were in the right place by the smells.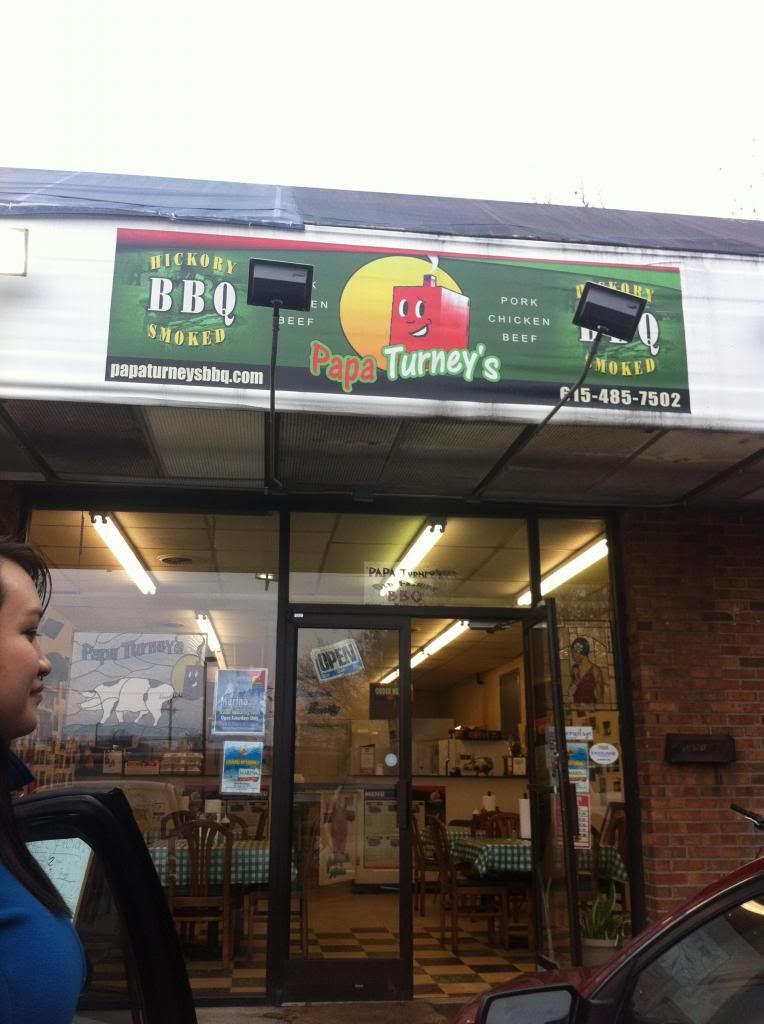 And the sight of this smoker at the end of the lot, cooking away!
The place is filled with tons of hand-drawn paintings and pictures, as well as many photographs lining the walls. Once we walked in, we were welcome by a friendly gentleman who we assumed were one of the owners. The place was pretty empty and we asked him what people usually get. He recommended we get the two or three meat combo platter so that we could try several meats at once. I ordered the two meat combo platter with ribs and pulled pork. I got a choice of two sides so I went with the grilled cabbage and macaroni and cheese. A sweet tea as my beverage, natch!!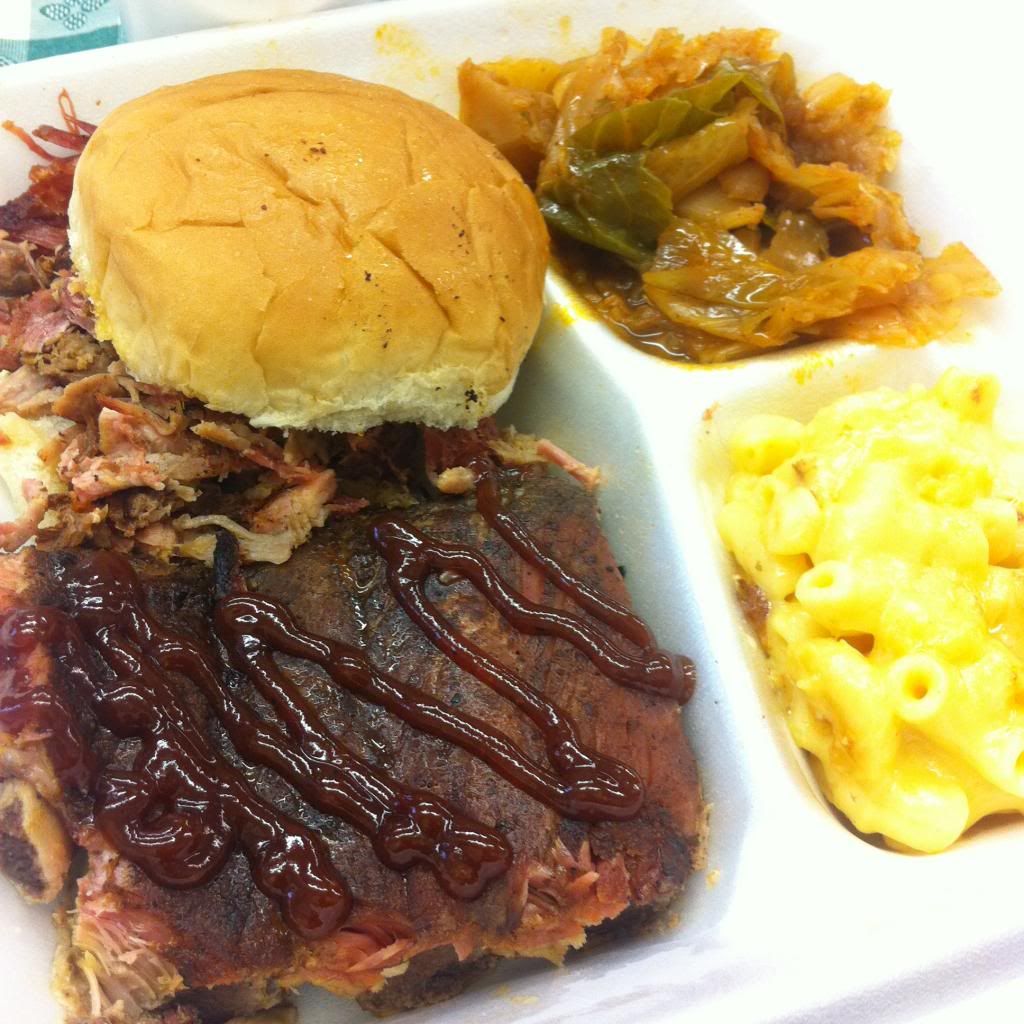 The food didn't take too long, and it came out hot and prepared with love. It was life-changing. The grilled cabbage was really darn good. The ribs were fall-off-the-bone tender and flavorful. The pulled pork was seriously just as amazing. If I could box another one of these meals up and bring it back home with me, I would have done it!
The gentleman who took our orders (I'm so sad I've forgotten his name!) even came to our table to talk to us a bit and he even thanked our friends, Chris and Aaron, for their military service. Very humble and amazing people at this establishment. If you're in or around the Nashville area, or even have a few hours layover at the BNA airport, get your way over to Papa Turney's!
3979 Bell Rd, Nashville, TN 37076
(615) 788-5000
Vicky from the Sugar Junkie Blog