DIY Magnetic Spice Rack
We've got some pretty crafty DIY projects going on around here and I'm freaking excited. Just today we completed this magnetic, chalkboard spice rack! Initially, I wanted a spice rack for the counter. Armed with a $50 gift card to Bed, Bath, & Beyond (I got it for Christmas, weeee!), we searched endlessly for a nice one that was functional aaaand not a clunky eyesore. Most stores carry spice racks that would only hold up to 16 or 20ish spice jars. Which isn't bad. But if I was going to pay $50 or more for a spice rack, it had to be something I was going to be happy with in the long run. Meaning availability of space for adding more spices as the collection grows. And not taking up about a square foot of counter space, dammit.
To the Pinterest! With a quick search result, I found a shit ton of images. All different kinds of magnetic spice racks. All, of course, waaay the hell out of my price range. So I asked a friend of mine if he could cut a steel board according to the measurements of the space above the oven. He totally got it done within a day (I still owe you, Jer! Thanks!)
It was heavier than I thought, weighing in at 18 pounds. But if you're not lucky enough to have a friend who works in metal fabrication, there are
magnetic boards
you can buy
here
(for $17),
here
(for $40)! I bought a can of
chalkboard spray paint
from Home Depot for around $4. Gave it 3 coats and let it dry overnight. We bolted this 18 pound baby up the next day using wall anchors and screws. *Note* We accidentally scratched up the top of the stove in the process, so I highly suggest covering your appliances, counter tops, etc in a towel before mounting your board to the wall.
I ordered
the jars
from
Fillmore Containers
. The absolute cheapest prices I could find for jars like these, despite them being sold separately from
their lids
.
Lids are .14 cents each
anyways, so booyah! No complaints here. You want to get the 1.5 oz jars. For $8 per pack of 24, I went ahead and bought 2 boxes for future uses and
48 black lids
. Total plus shipping came to $39!
Now all I needed were the
magnets
which were
$6 per pack of 10
. Total for magnets including shipping came to $20. For the final touch, I also ordered the
spice labels
from Amazon for $9.50 total. You can choose from
50 labels
or
100 labels
. I affixed the magnets onto the outside of the lids using a hot glue gun that I already had. Let them dry overnight for best results.
Grand Total for this project: $72.00
More than your conventional spice rack but less than ones of the same style going for upwards of $100. With the ones you buy online, they only give you a set amount of jars and you also have to pay extra to choose which spices your set will come with. I am ridiculously happy with how this project turned out, considering it literally is just a spice rack. I mean, who gets excited over stuff like this? But it brightens up where I spend most of my time and adds a unique honeycomb of color to the wall.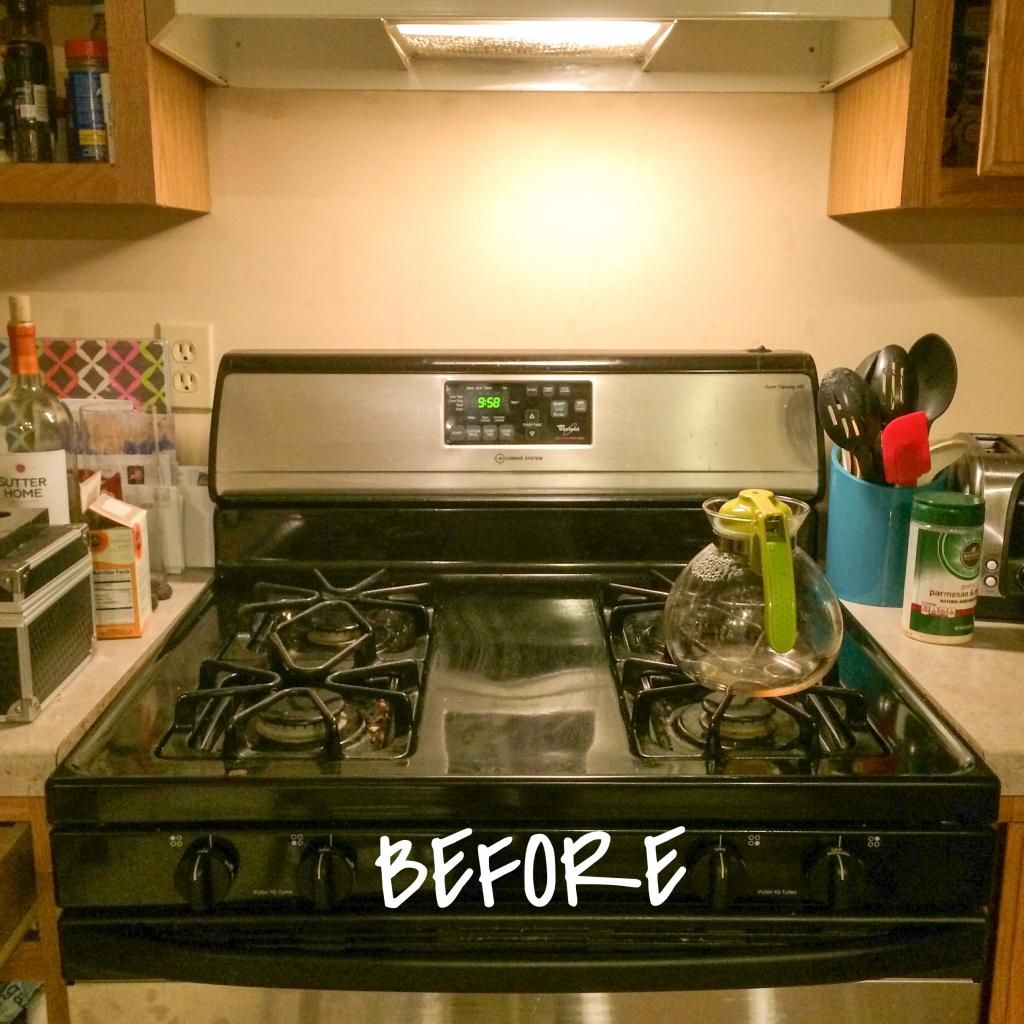 My 30 spice jars don't look like many on such a wide board but you can draw in anything to decorate or add some color. I like the fact that I still have room for way more jars. I hope this answers everyone's questions as far as making your own magnetic spice rack. I'd be happy to help anyone with more details. Happy crafting!
- Vicky, TSJ