After a stressful week of work, I decided to make an easy classic course for dinner. Joining us were our friends Pheng and Chris from NY! They'll be staying here for a couple weeks and it's been a hilariously good time so far.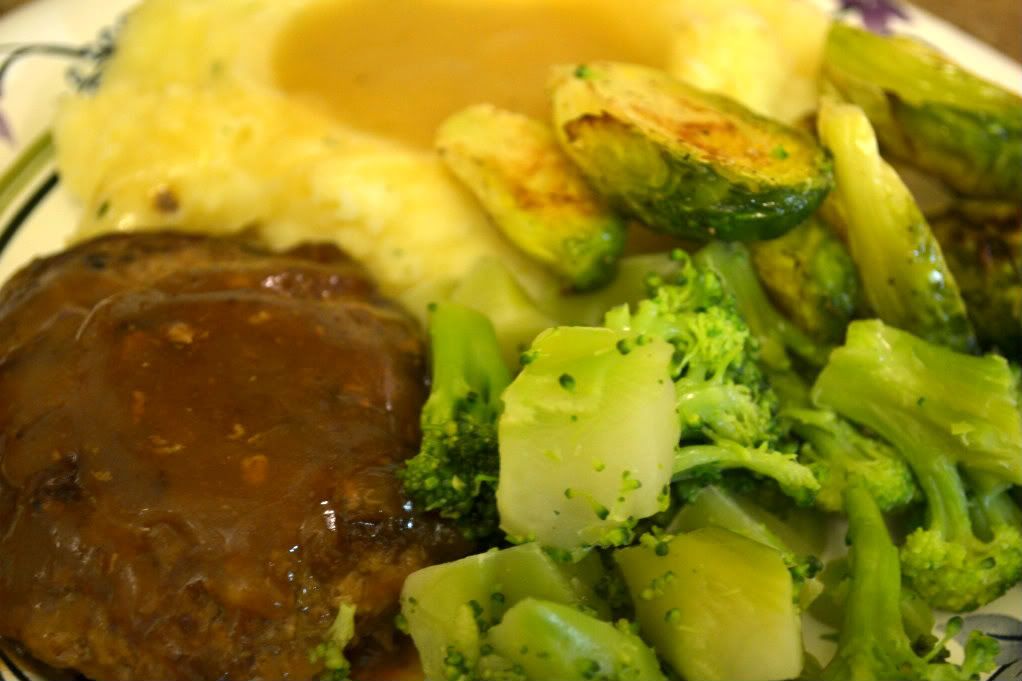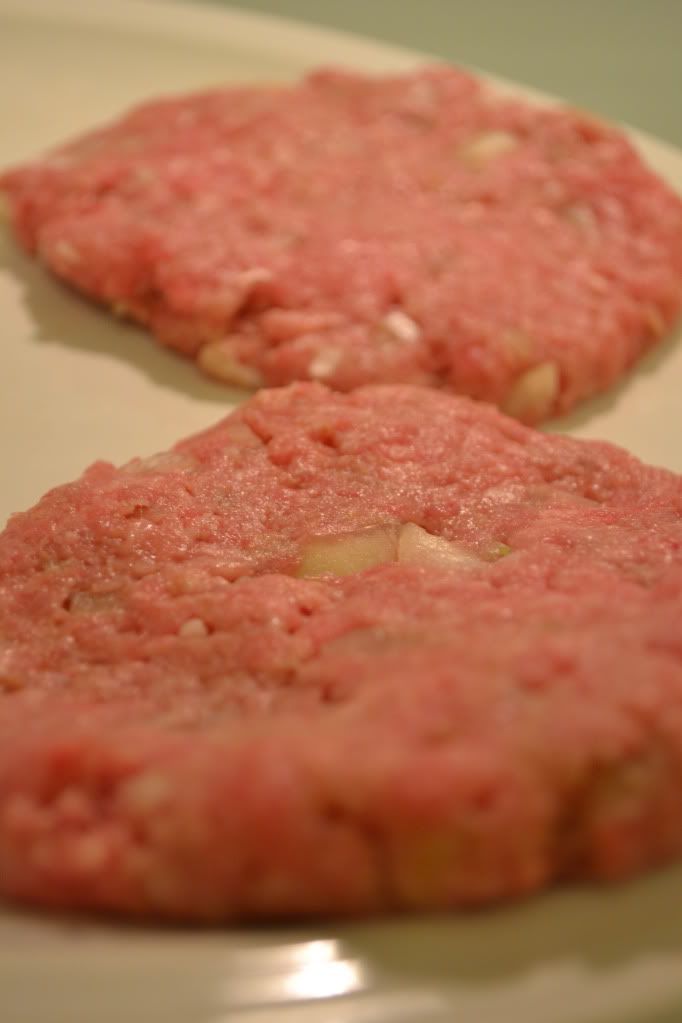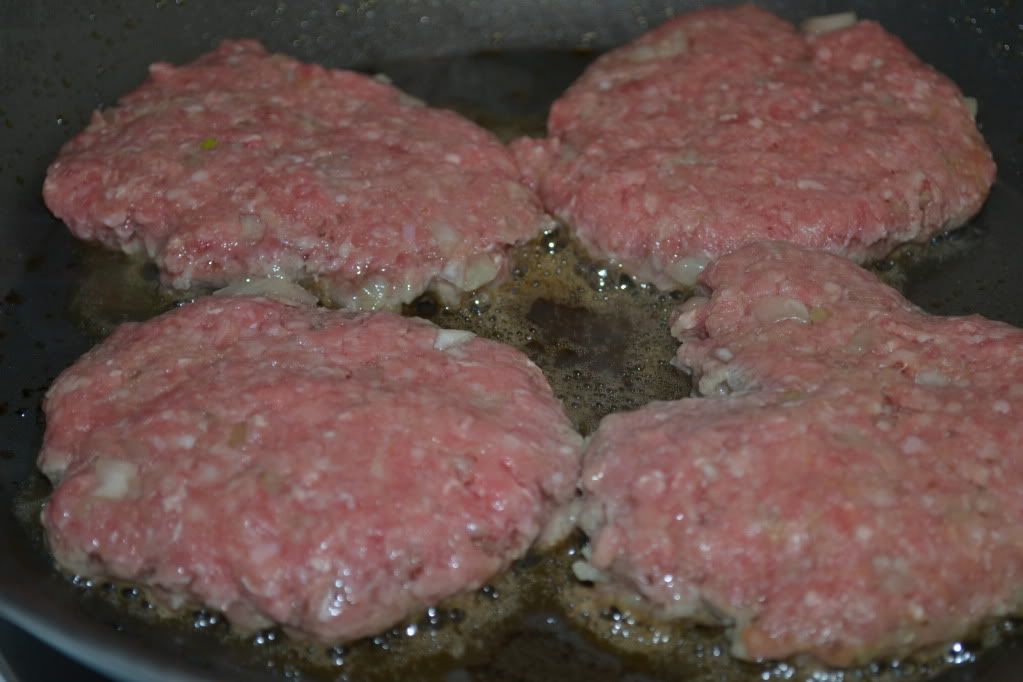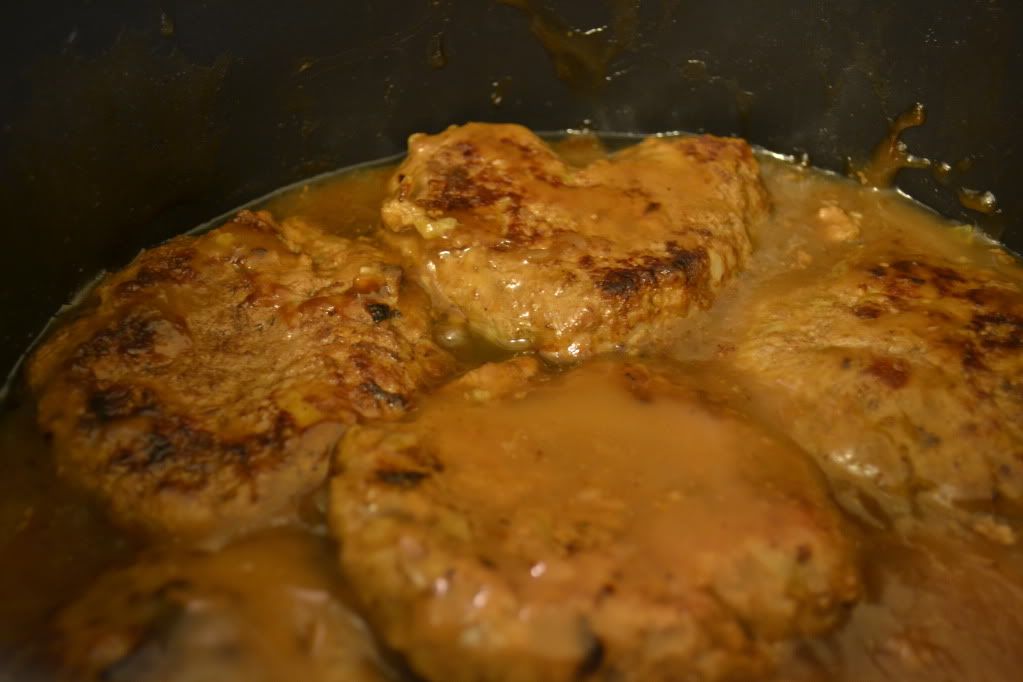 I shaped one into a heart for my sister!
Whip up some mashed potatoes!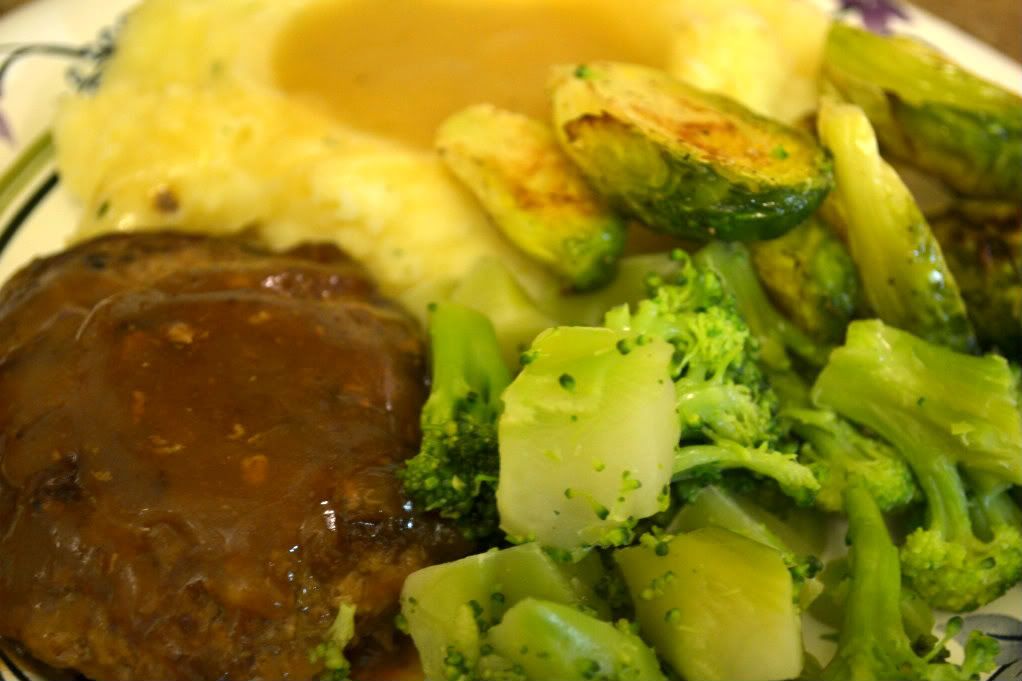 Super easy!
Simple Salisbury Steak
Ingredients:
1 lb. ground beef

1/3 cup dry bread crumbs

1 small onion, minced

1 egg, beaten

2 tbsp. water

1 tbsp vegetable oil

1 can of Beef Gravy (I use Campbell's)
Mix together the ground beef, onion, bread crumbs, egg, and water.
Divide into 6 even portions and shape into oval patties.
Heat the oil on a large skilley on medium to medium high heat. Cook the patties for 10 minutes or until fully cooked and browned.
Drain Fat. Pour in Beef Gravy and simmer the patties in the gravy for 10 more minutes.
Serve with mashed potatoes + roasted brussel sprouts (see recipe below)!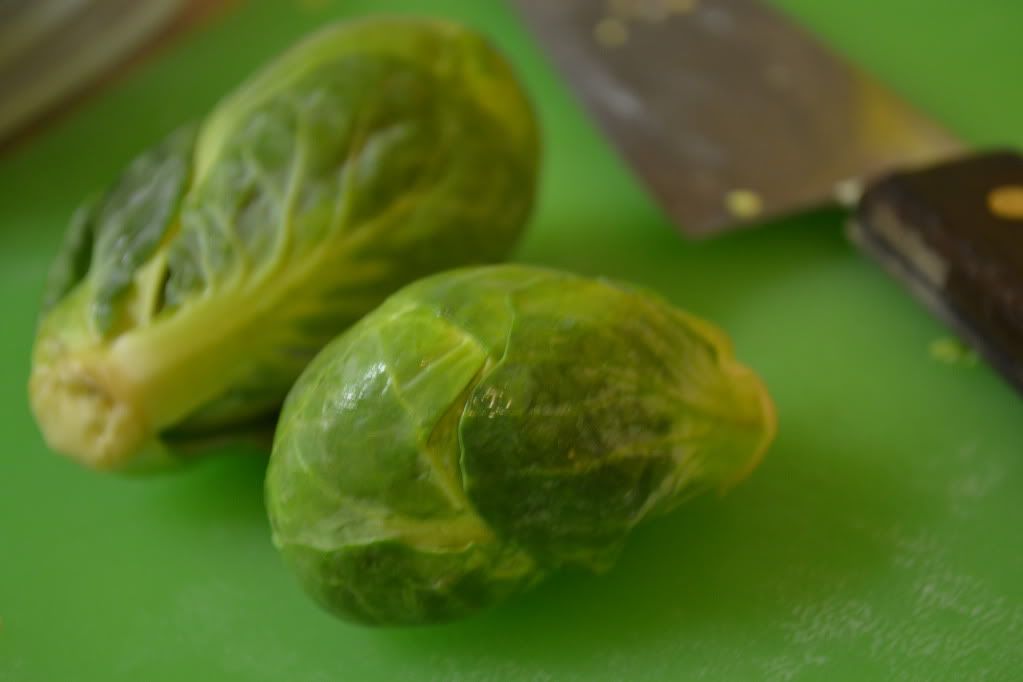 Do not be afraid of these little greens! I will admit that I have recently discovered these as an edible vegetable, LOL! Brussel sprouts always conjure up negative connotations. People are always talking about how weird they are and children in the movies never want to eat their brussel sprouts. I had my first taste ever of brussel sprouts when we went to
Comet Cafe
and I really liked them!
I decided to make them yesterday to go with the Salisbury steak and mashed potatoes and they were a hit! Chhally ate a whole lot of them, Chris and Pheng both said that they never had it before either but they really liked it!
Roasted Brussels Sprouts
10 Brussels Sprouts (or more if you'd like)
Olive Oil
Salt
Black Pepper
Pre-heat oven to 400 degrees F.
Wash and rinse the sprouts. Cut off the bottom stems and peel off the outermost layer of leaves.
Slice each Brussels sprout from top to bottom, so that each half will still be attached to the base of the sprout, which holds all of the leaves in place.
Place the sprouts in a mixing bowl and drizzle the olive oil in. Sprinkle with salt and pepper and toss to mix.
Place all of the Brussels sprouts face down on a cookie sheet and roast for 10-12 minutes. Flip them when the cut side is seared to a golden brown (about 8 minutes).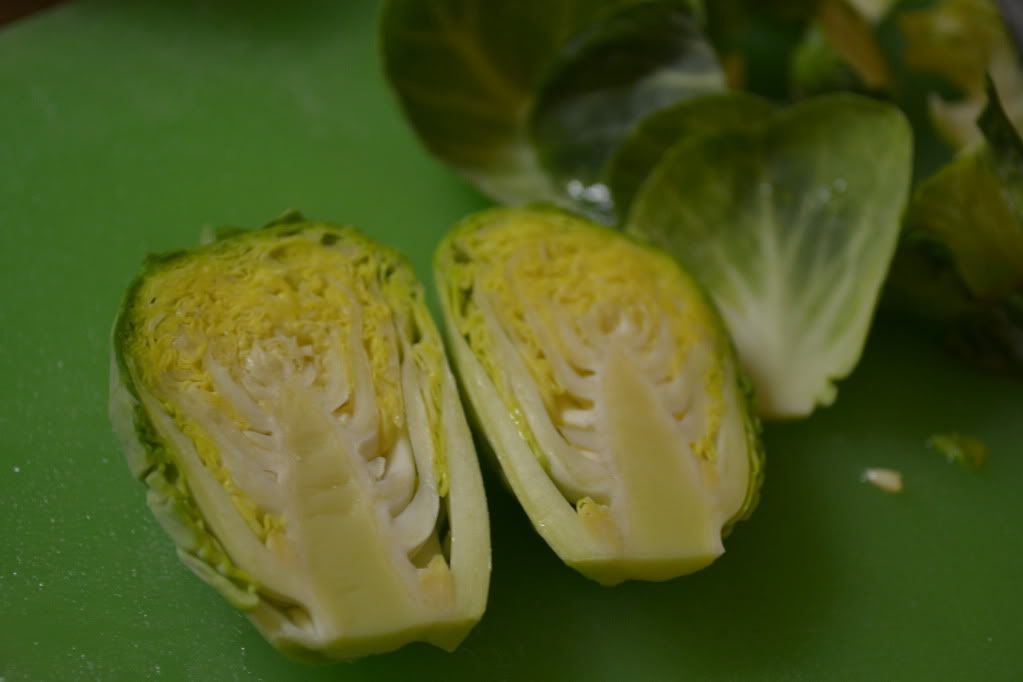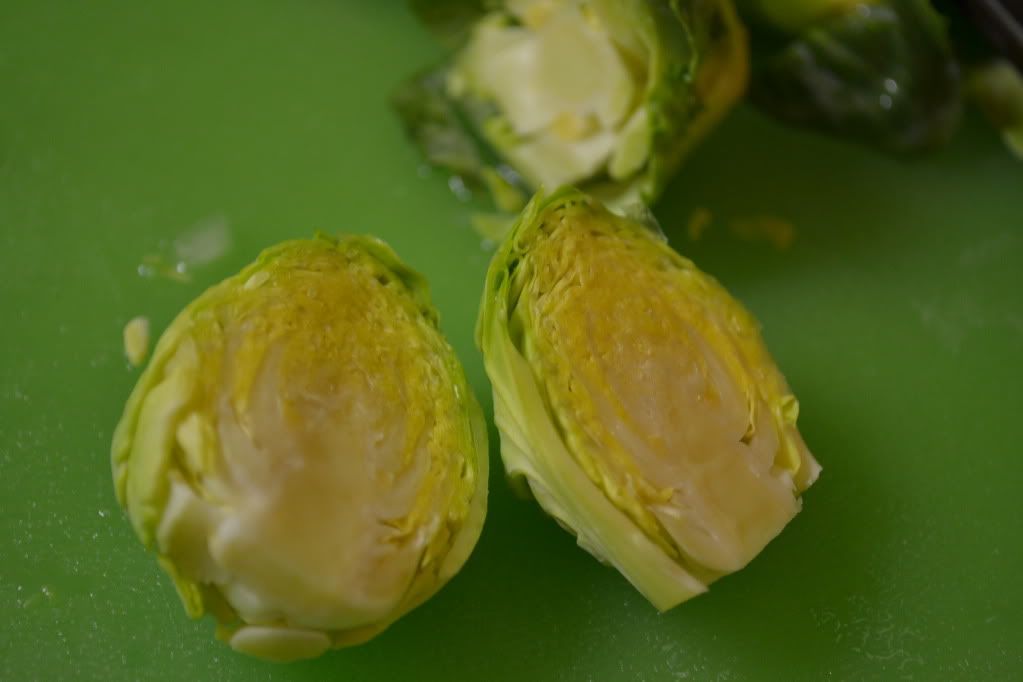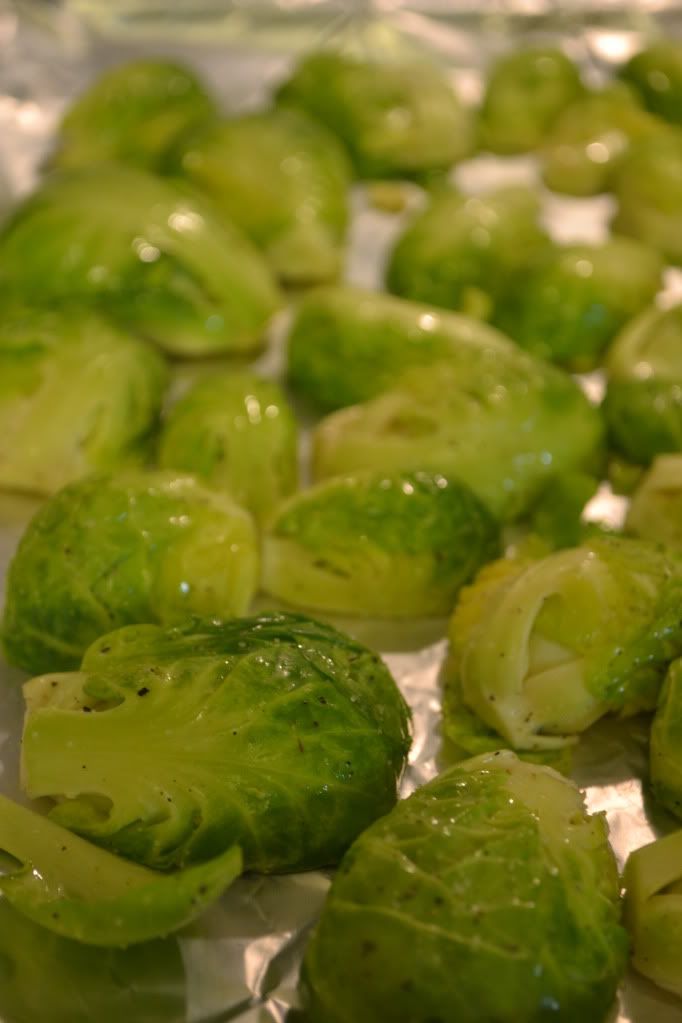 They're so cute! They look like mini cabbages.
Happy Eating!