For those nights you really crave some fancy-cooked, juicy seafood but don't want to spend big bucks on a seafood restaurant; this recipe that will satisfy that craving. Seafood stuffed shells. With a creamy, home-made white sauce. I was inspired to make this recipe from Taste of Home, but edited it with my own ingredients.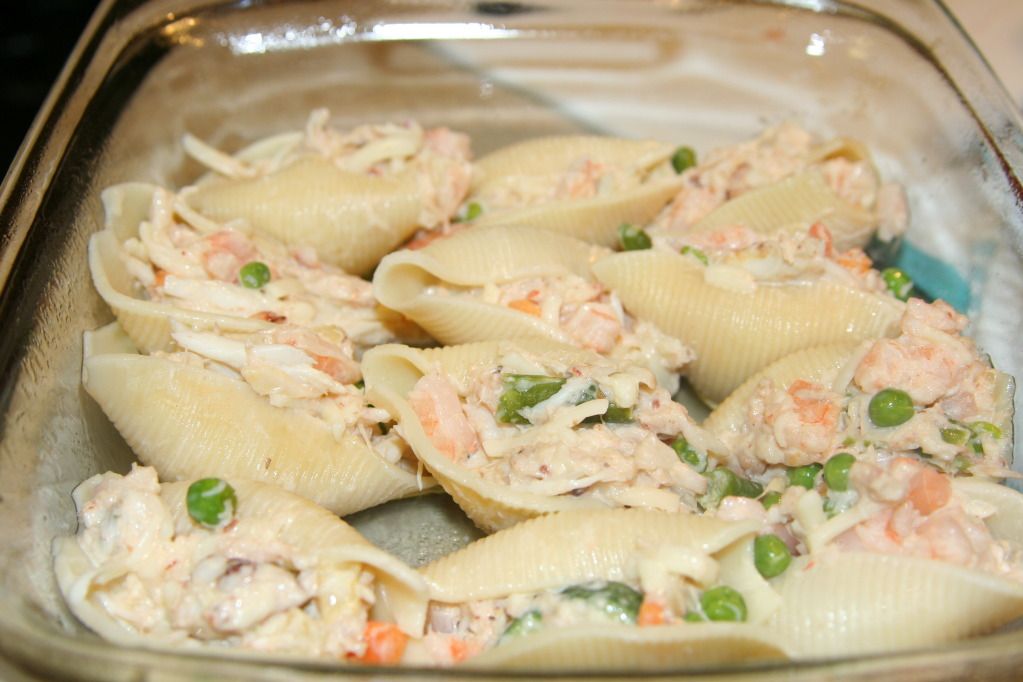 Meet the cast of this beautiful recipe.


Eggs will hold this mixture together.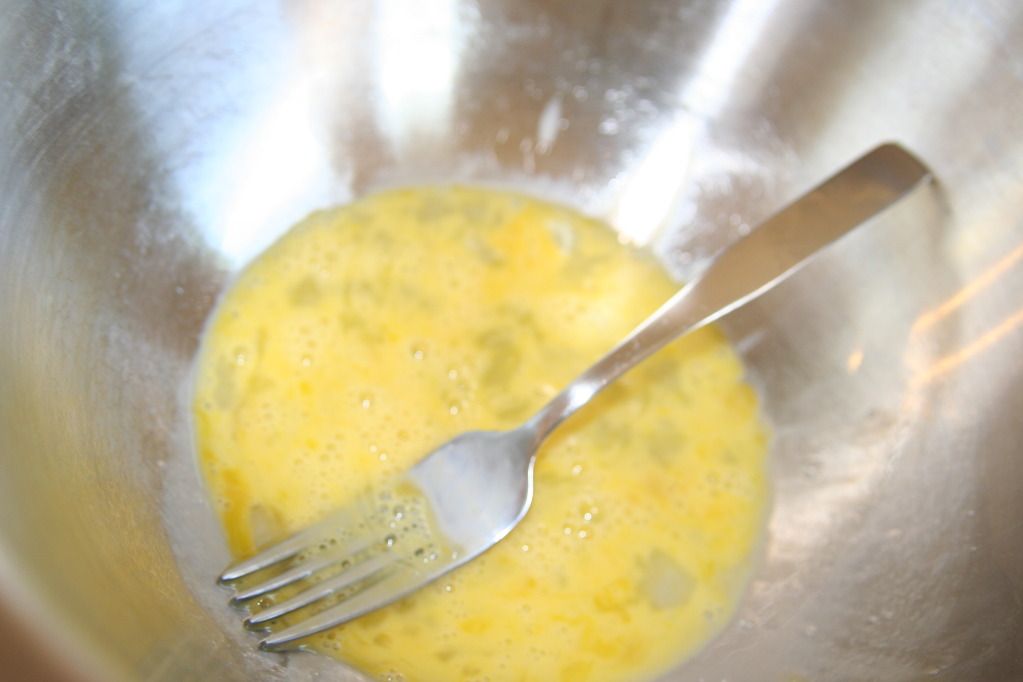 Dump in the lump crab meat. Soo good on it's own. Chhally and I couldn't stop sneaking a piece here and there.



Then we have to fire up a skillet in order to saute the veggies.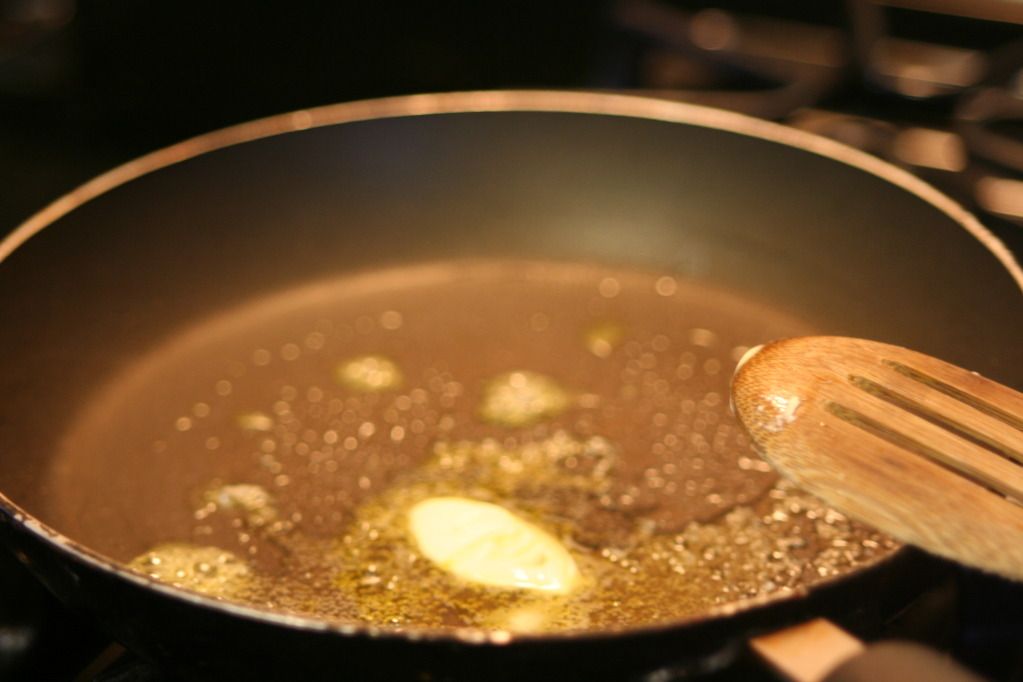 Red onion is up first.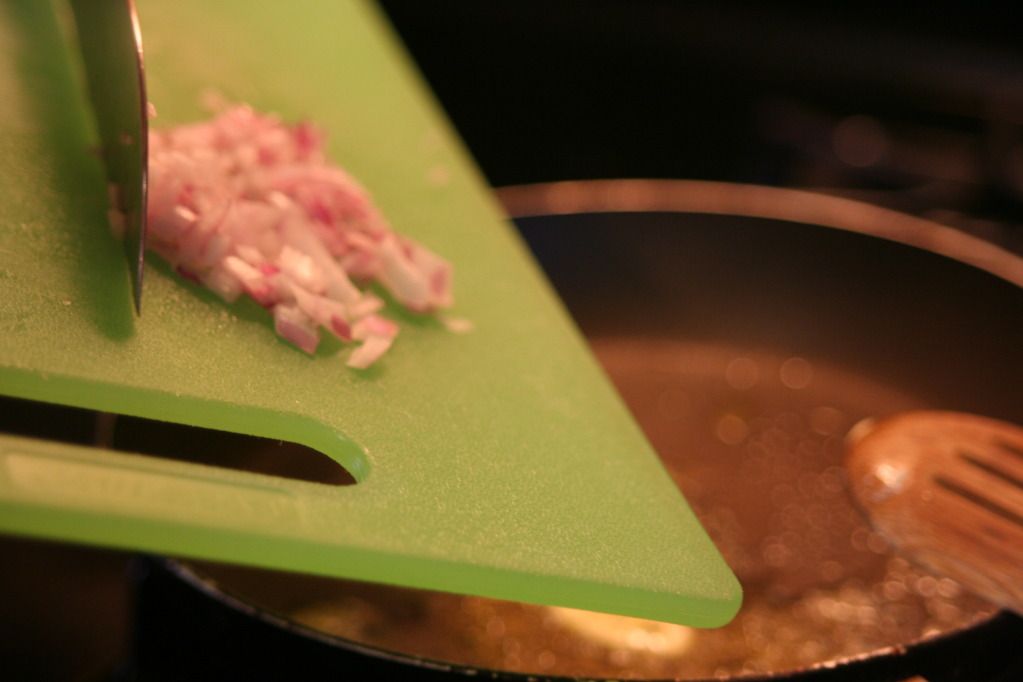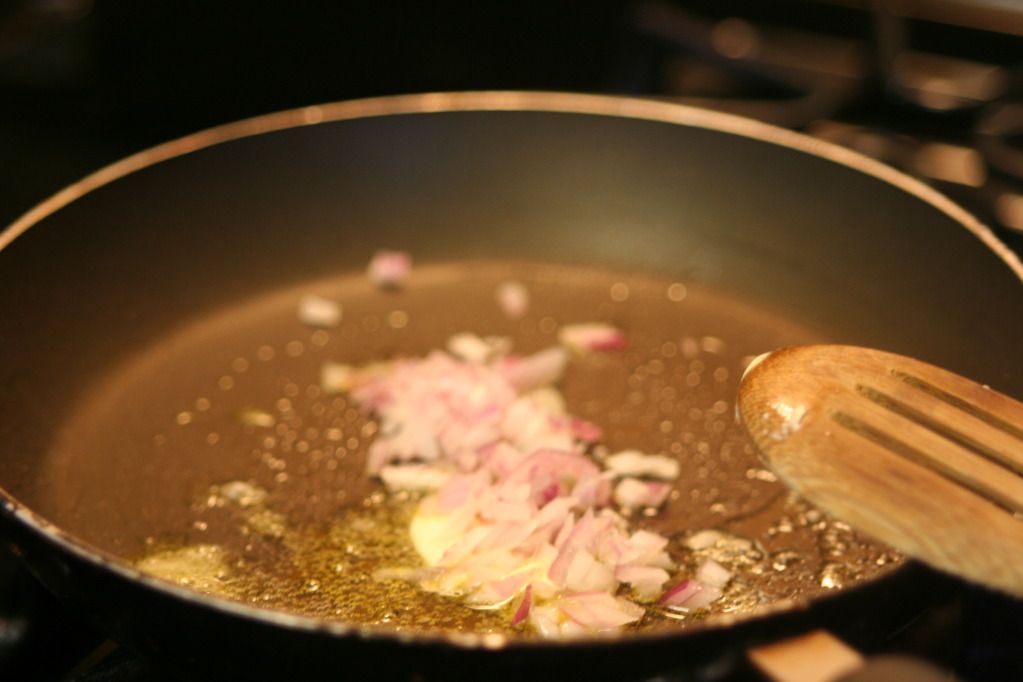 Then the veggies! I used a Scandinavian blend of frozen vegetables. You can use any kind of veggies for this recipe, as long as it will fit in the shell. I heard this dish was great with spinach, too.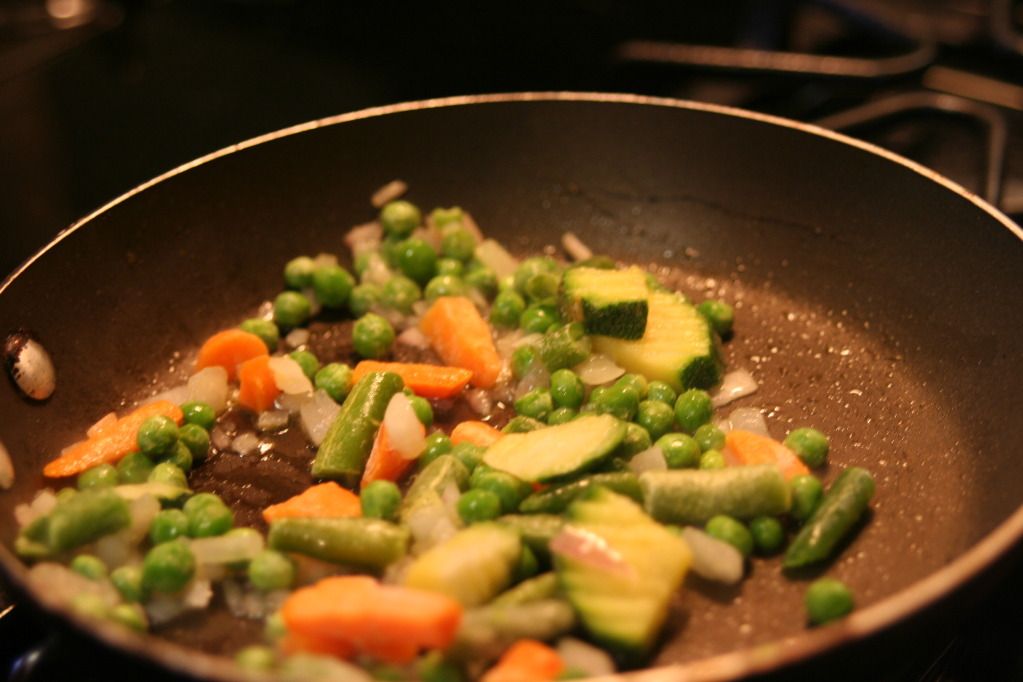 This is the finished seafood mixture! With the lump cramp meat, shrimp, veggies, and cheese combined.


Spoon the seafood mixture into the cooked pasta shells. Place them on a greased baking dish.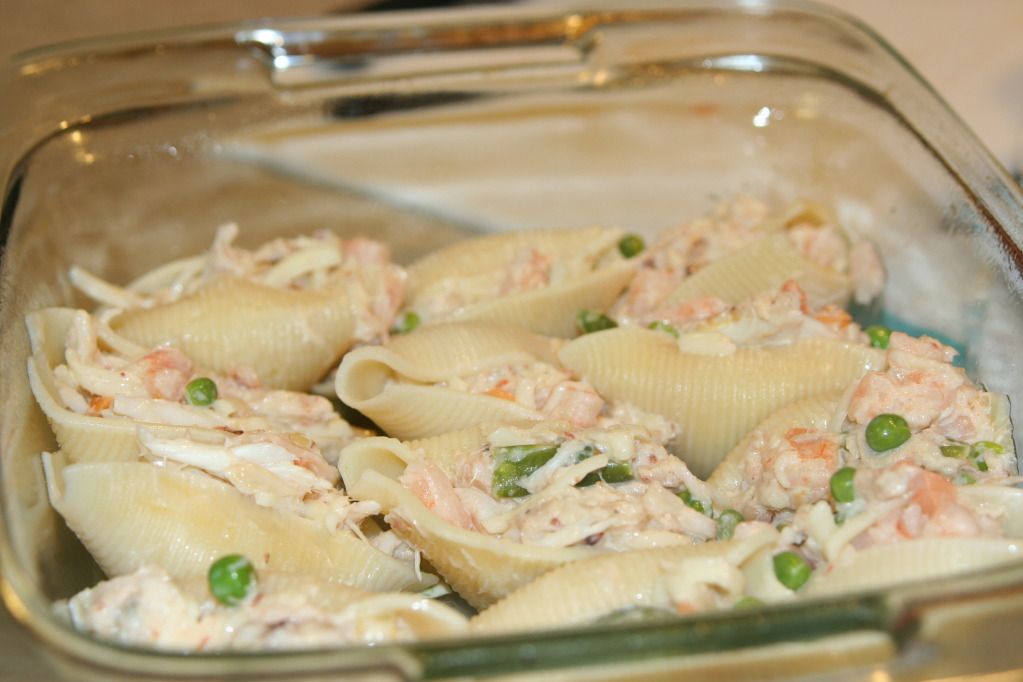 Meanwhile, assemble the sauce!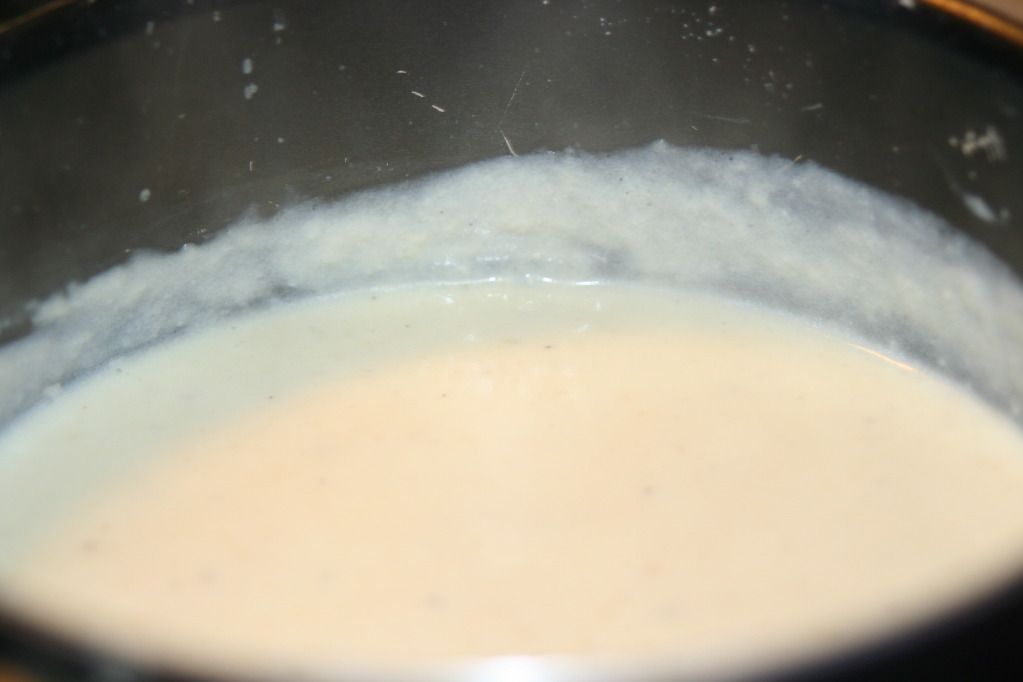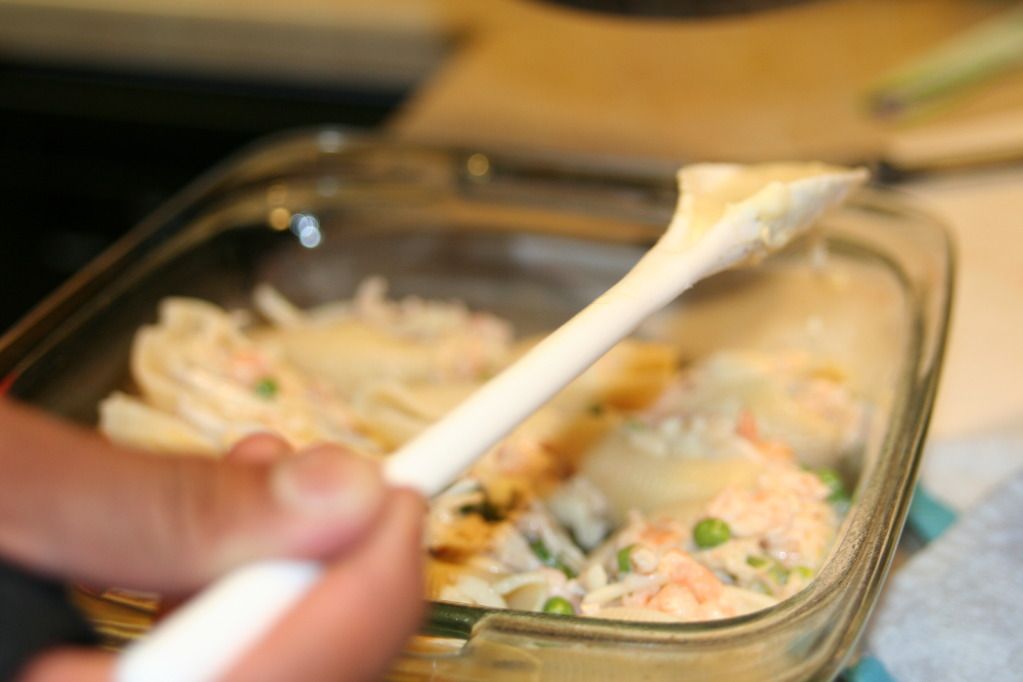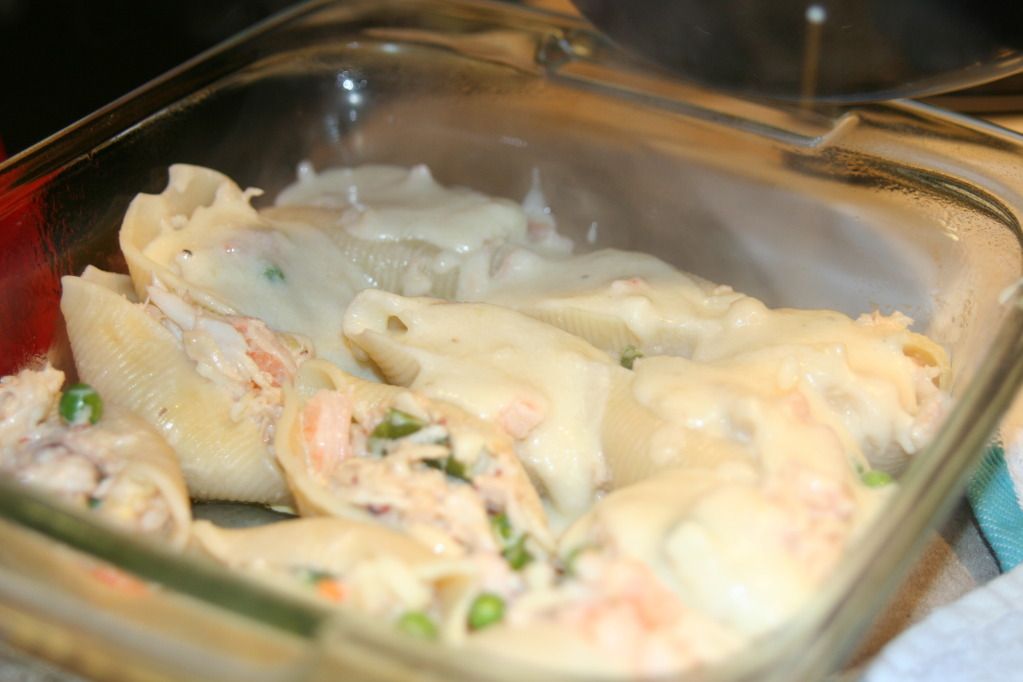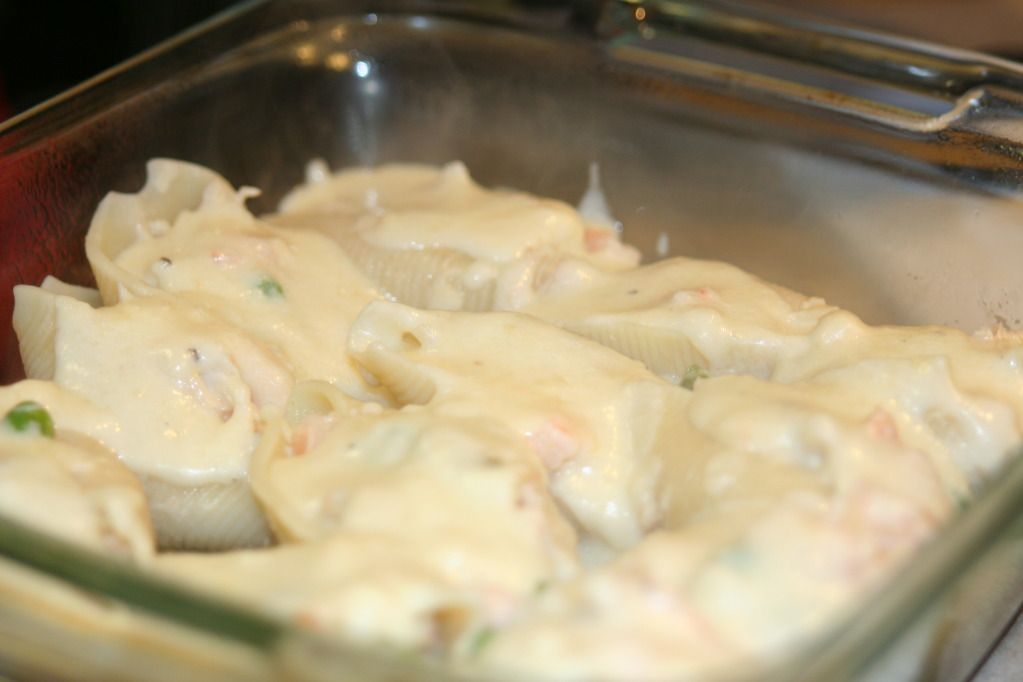 Generously pour the sauce over all of the shells. If you leave spots un-sauced, the pasta will get a bit rubbery when it bakes the oven.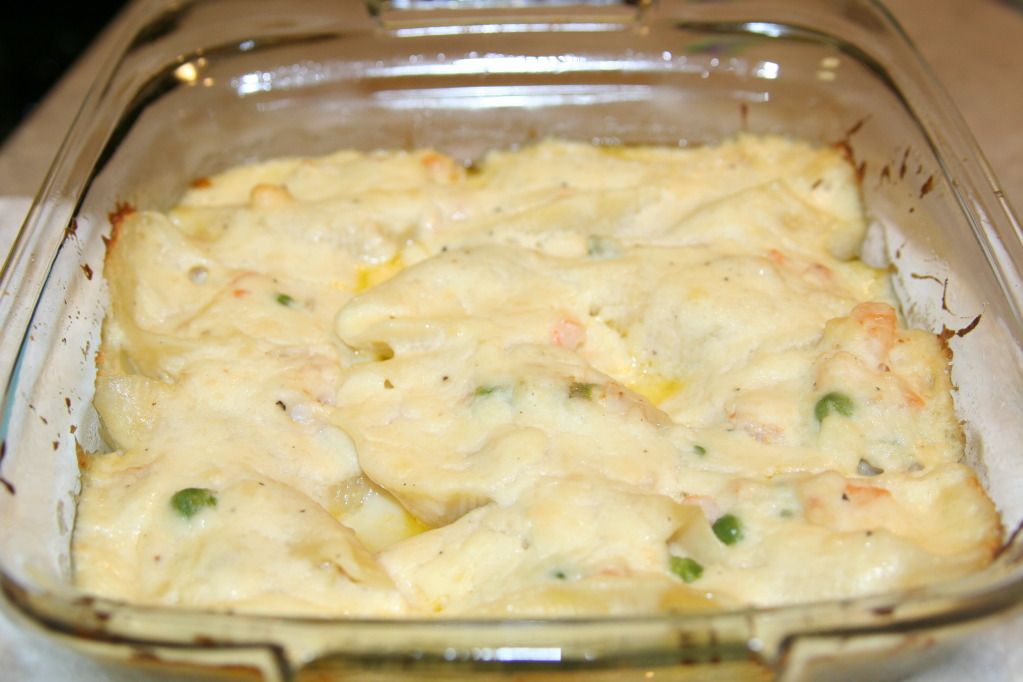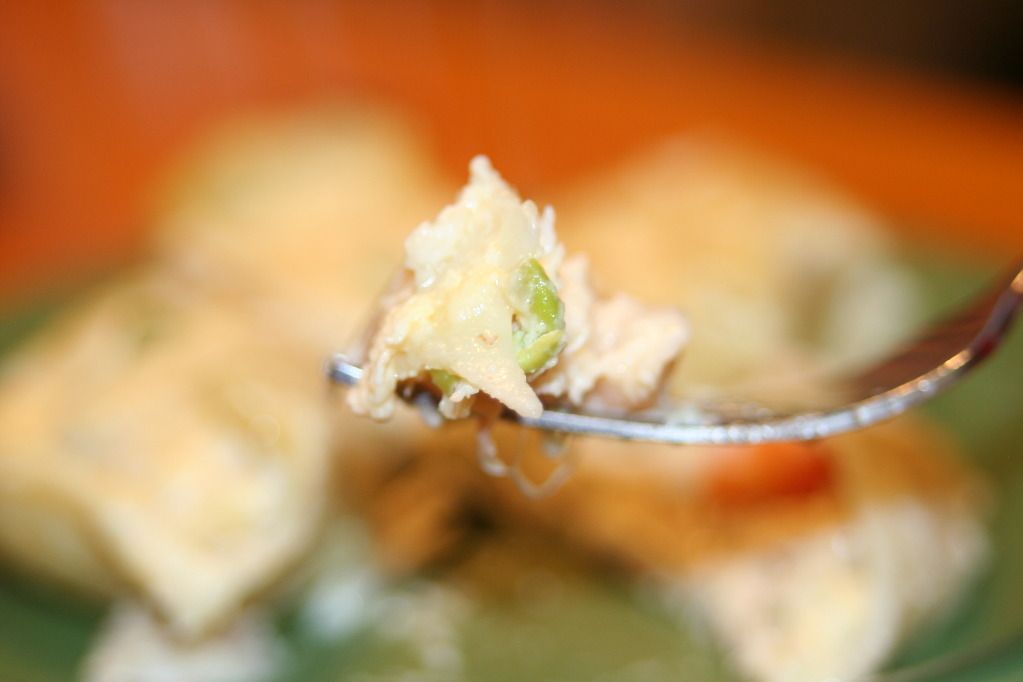 Ingredients
24 uncooked jumbo pasta shells

1/2 cup of mixed veggies

1 tablespoon chopped red onion

1 teaspoon plus 1/4 cup butter, divided

2 jar of lump crabmeat, drained

1 package (5 ounces) frozen cooked shrimp, thawed

1 egg, lightly beaten

1/2 cup shredded part-skim mozzarella cheese

1/4 cup mayonnaise

2 tablespoons plus 4 cups 2% milk, divided

1-1/2 teaspoons seafood seasoning, divided

1/4 teaspoon pepper

1/4 cup all-purpose flour

1/4 teaspoon coarsely ground pepper

1-1/2 cups grated Parmesan cheese
Directions
Cook pasta according to package directions. Meanwhile, in a small skillet, saute onion and vegetables in 1 teaspoon butter until tender; set aside.

In a large bowl, combine the crab, shrimp, egg, mozzarella cheese, mayonnaise, 2 tablespoons milk, 1 teaspoon seafood seasoning, pepper and green pepper mixture.

Drain and rinse pasta; stuff each shell with 1 rounded tablespoon of seafood mixture. Place in a greased 13-in. x 9-in. baking dish.

In a small saucepan, melt remaining butter over medium heat. Whisk in flour and coarsely ground pepper; gradually whisk in remaining milk. Bring to a boil; cook and stir for 2 minutes or until thickened. Stir in Parmesan cheese.

Pour over stuffed shells. Sprinkle with remaining seafood seasoning. Bake, uncovered, at 350° for 30-35 minutes or until bubbly.
Prep: 40 min. Bake: 30 min.
Yield: 8 Servings