This has got to be one of the easiest dinners I will ever post! I bought a bottle of Jerk Chicken marinade on sale at the store, I cut up some chicken, skewered them, and marinated them for about 2 hours. An onion and a zucchini was also cut and skewered.

We grilled the veggies first, brushing them with olive oil, on my grill pan and I get so excited when I get perfect grill marks on my food. Makes me feel like a professional chef! ;D

I'd usually serve this meal with some sort of rice pilaf but we decided to try a lower-carb dinner with just the chicken and veggies. Delish!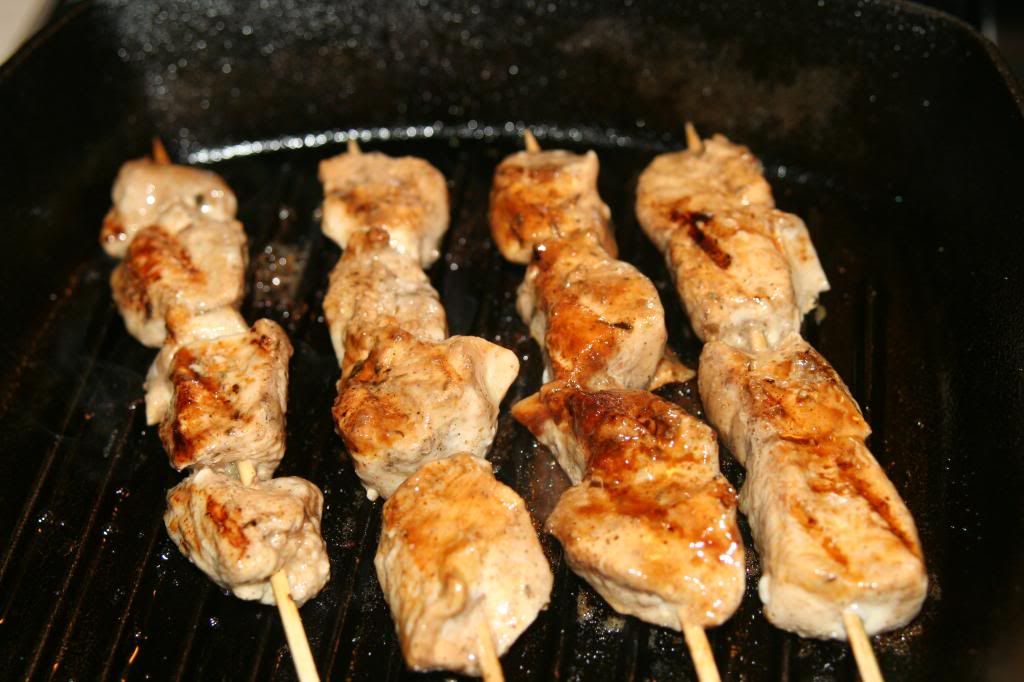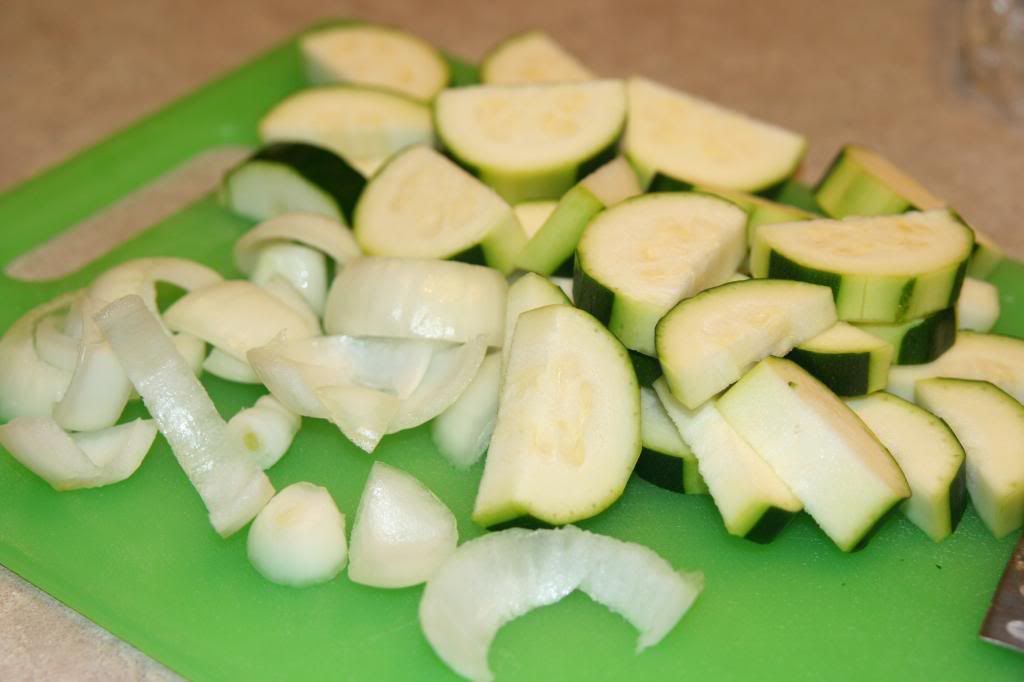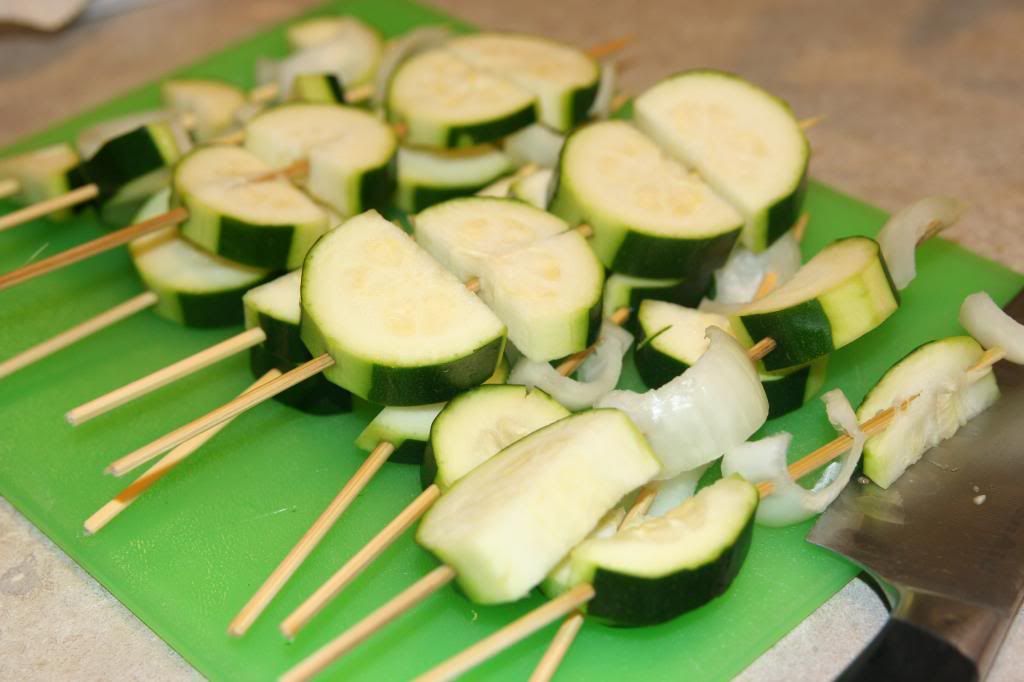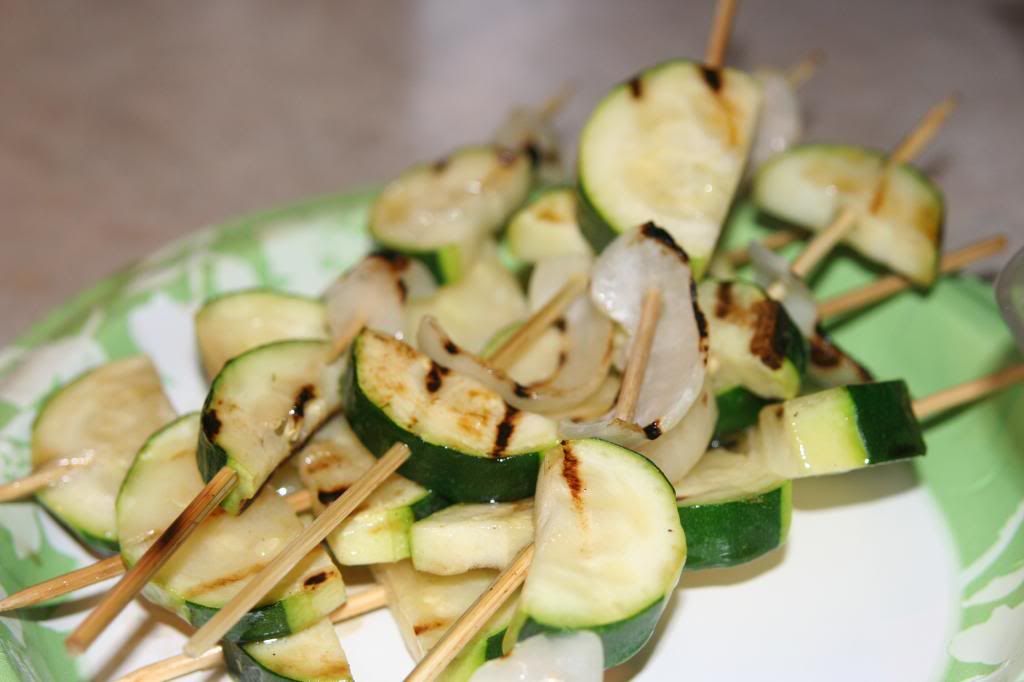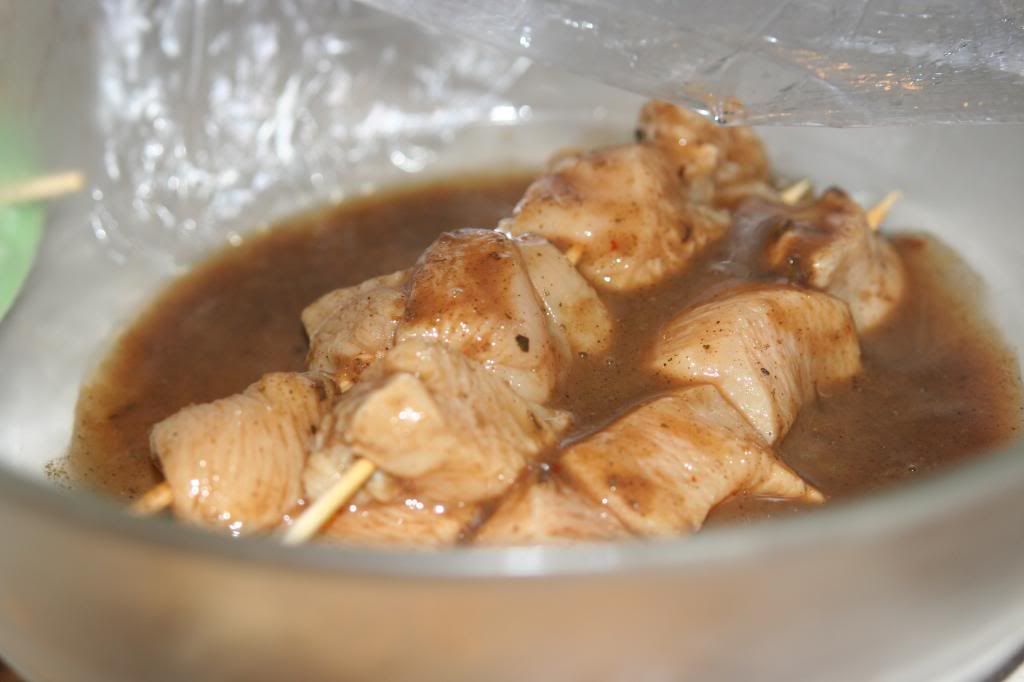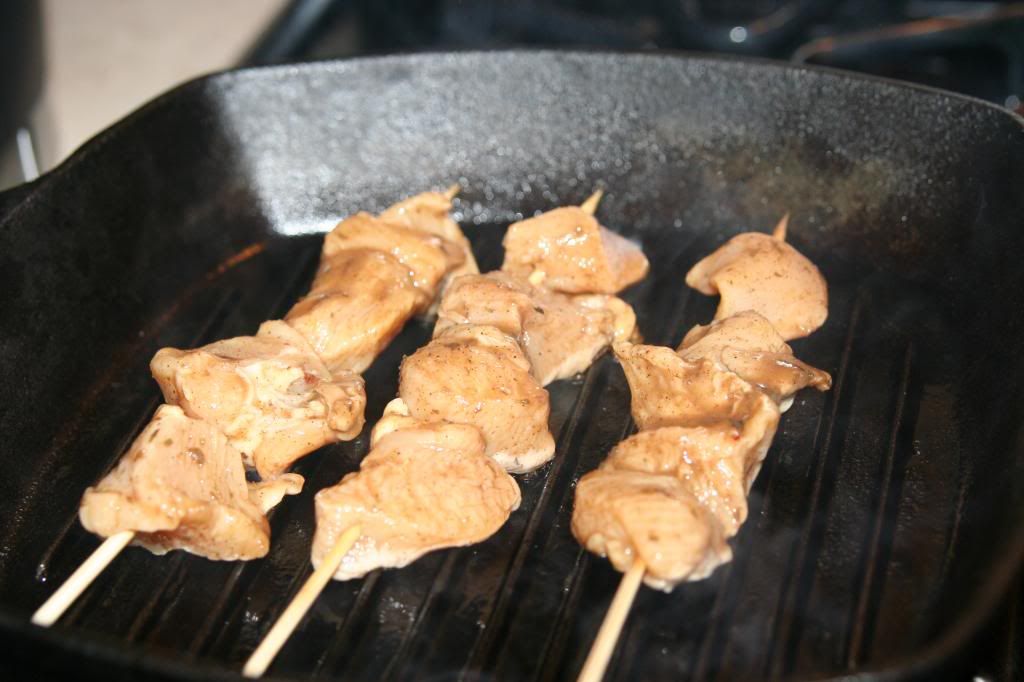 Tip: Soak the skewers in water before using them.
This helps them stay moist so they don't burn during the cooking process!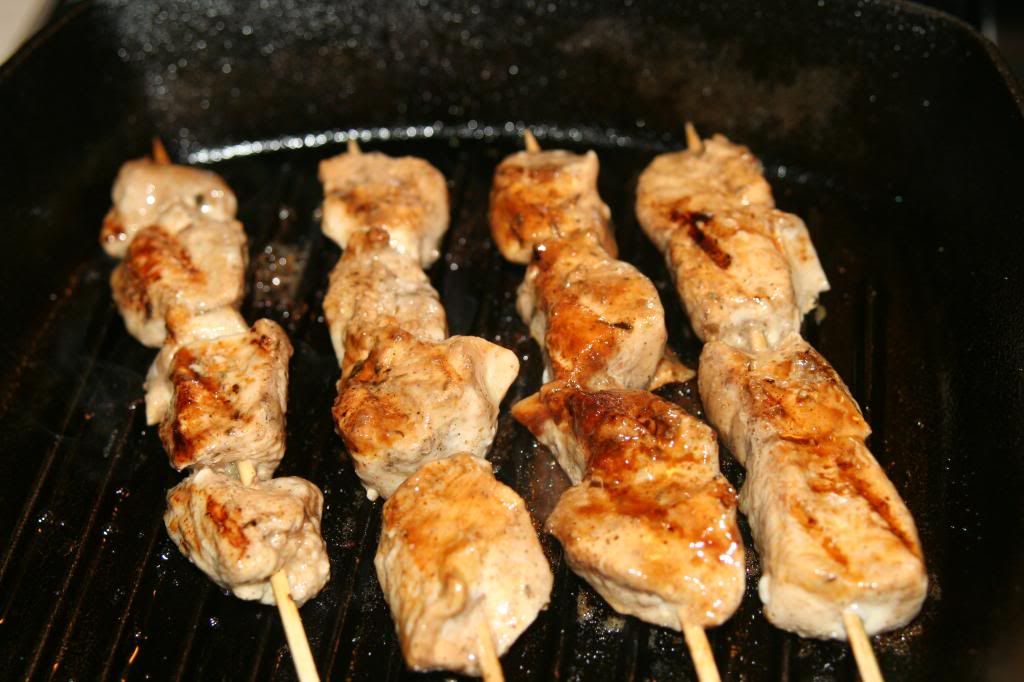 Happy Eating!
-TSJ