Make Up Forever HD Microfinish Powder [review]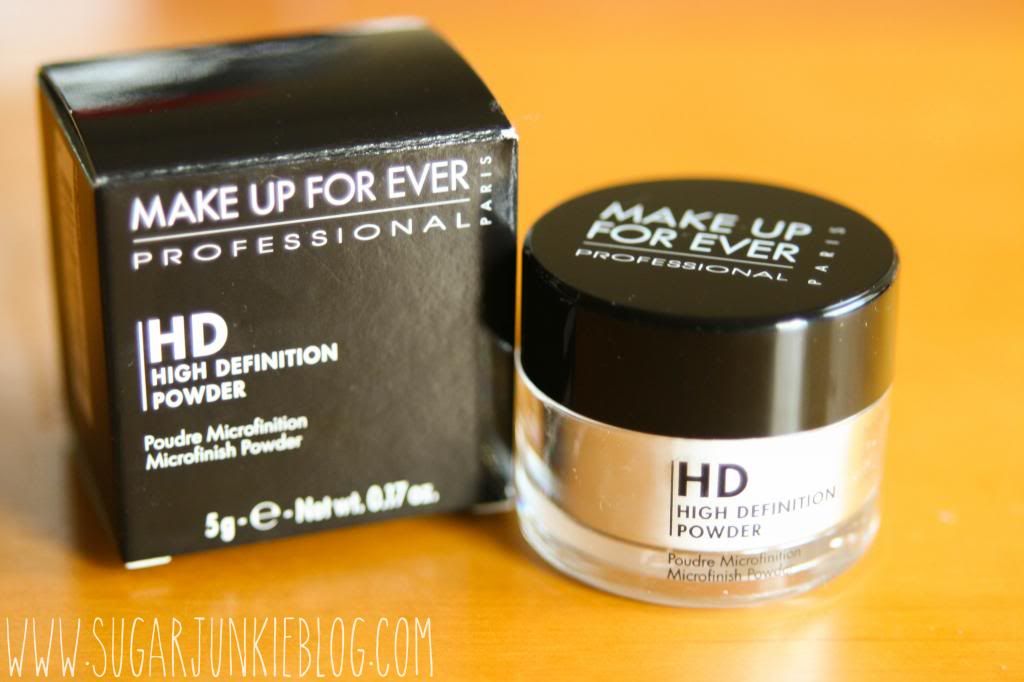 If one specific make up item deserves an award, it's this product. I'm very excited to even talk about Make Up Forever's High Definition Powder. This powder is meant to be a finishing powder, that is applied on top of your foundation. It's such a very fine powder, it's feels like baby powder, and smells very nice as well. I have combination skin, some days my skin is very oily and shiny then on other days it's very dry and flaky. This powder works with both types of skin and keeps your face looking very fresh and matte all day.
This smaller 0.17 oz size is sold at Sephora for only $15, I believe. There is also a larger size, more than double of this one, that is about $36.
I've used this powder after applying BB cream, liquid foundation, on my plain face after moisturizer, or after powder foundation. It works with everything! It also makes your skin look and feel softer because the powder is soo fine, that it literally fills in every pore and evens out your skin tone.
I highly recommend M.U.F.E.'s HD Microfinish Powder if you find yourself having to blot oily skin a lot, need something to hold your foundation in place, or are looking for a make up that will lessen the look of large pores. The versatility alone makes this product a good thing to keep in your make up bag!
- Happy Make Up Monday!