Sephora Haul - #2
For my birthday this past week, I was gifted with tons of Sephora gift cards, as well as some lovely make up goodies from my friends! So amazing. I was able to get some things I really needed and some things I wanted to try. Sephora also gifted me with a free Benefit birthday gift which I have pictured below.
Here is all of the things I received:

Benefit "They're Real" Mascara & Watt's Up Sheer Champagne Highlighter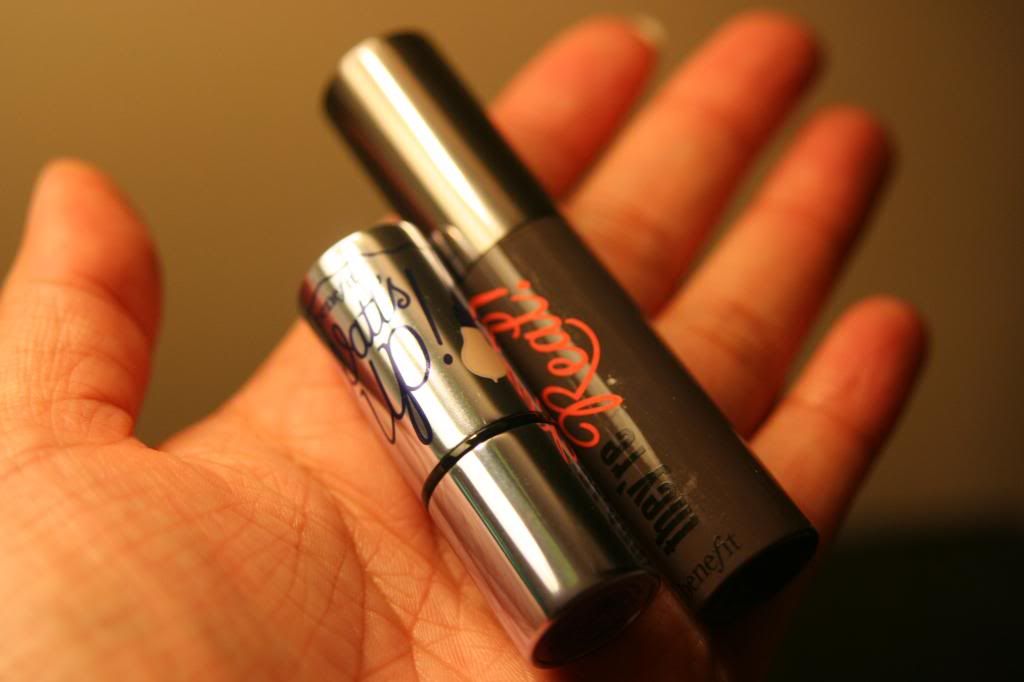 I'm really excited about the highlighter because I'm just starting to get into contouring and highlighting. The color looks amazing and I do realize that my makeup looks less flat when I contour and highlight. So hopefully this product will help give my cheeks and face a healthier glow.
Josie Maran 100% Pure Argon Oil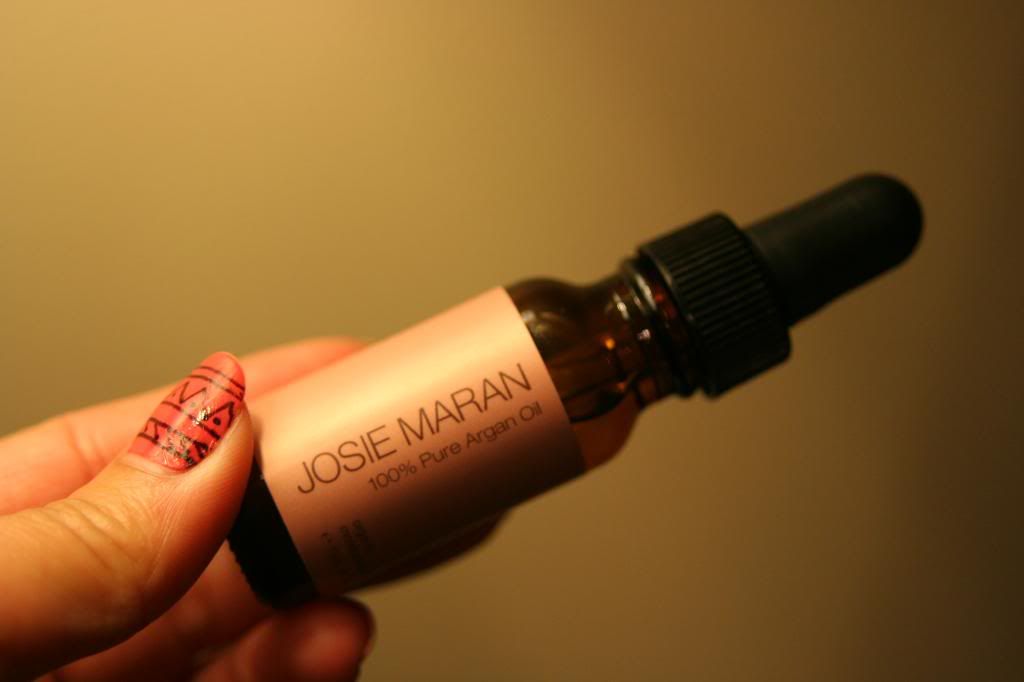 I used this argon oil last winter and fell in love with it. I haven't had the chance to buy it since I last ran out, it's not too expensive at only $15. I received this in a gift package for my birthday and am happy I did. I forgot how much I loved this product and with autumn and winter coming up soon I know I'll be using it a lot. It feels really oily and greasy when you apply it to your skin but once it settles in, your skin is left feeling very soft. You can also use it on your hair to help with shinier and less frizzy hair.
Laura Mercier Silk Creme Foundation (in Sand Beige)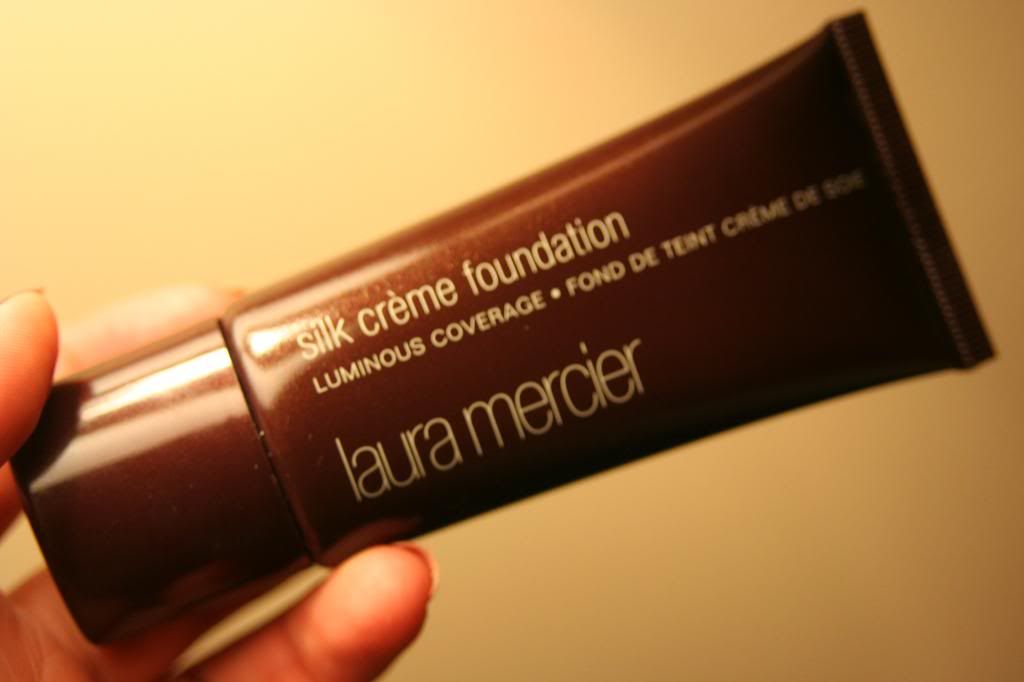 I wanted to try a more full coverage foundation so I decided to purchase this one. I heard good things about this foundation and it received a lot of positive reviews. It does a great job in covering flaws and blemishes, but I think I bought the wrong color because it doesn't blend very well into my natural skin tone. I might have to purchase a new color. It smells very nice and a little dab goes a long way in covering a large area of skin on your face! I love it so far. And with the application of primer and the setting spray (below) it lasts all day and almost all night!
Urban Decay All-Nighter Makeup Setting Spray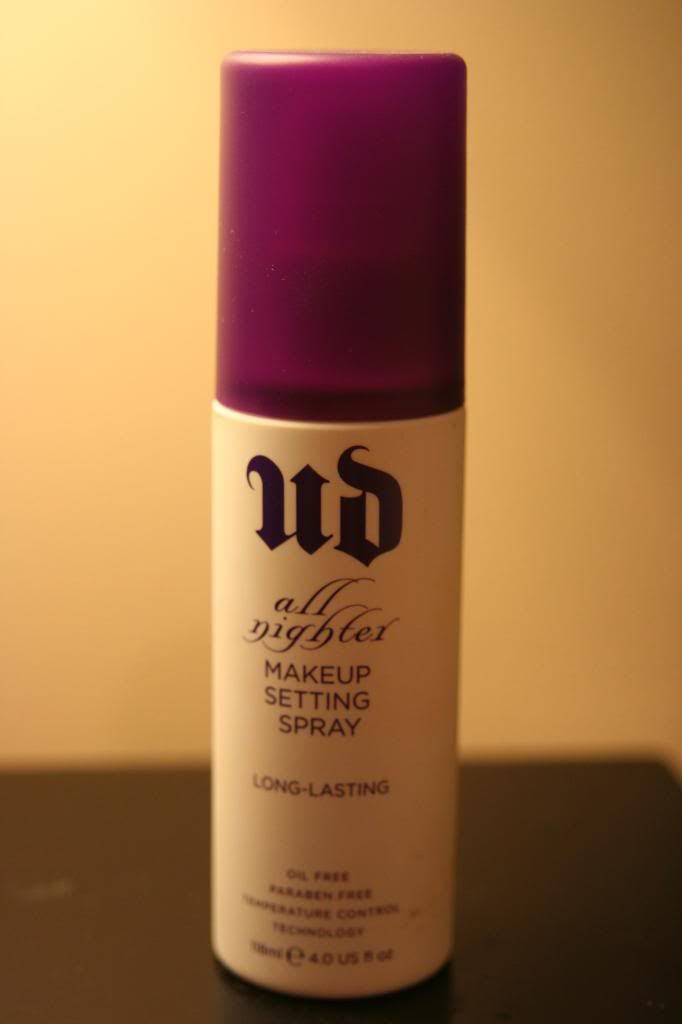 LOVE, LOVE, LOVE this spray! It helps keep your make up in place and looking fresh for a long time. Without this spray, I find my make up coming off during the day and then by the end of the day, my face is shiny and oily looking. With this spray on top of my microfinishing powder (last item on my list) my skin looks flawlessly matte and smooth. Highly recommend.
Sephora Ultra-Smoothing Primer
A primer is a must-have if you're often wearing foundation or powder. It helps prep your skin so that it enhances the make up. I have large pores and some acne scars on my face, so this primer smooths everything out so that the foundation doesn't sink into my pores and makes them look even more noticeable. This product is really cheap considering what it does as well.
Ole Henriksen African Red Tea Foaming Cleanser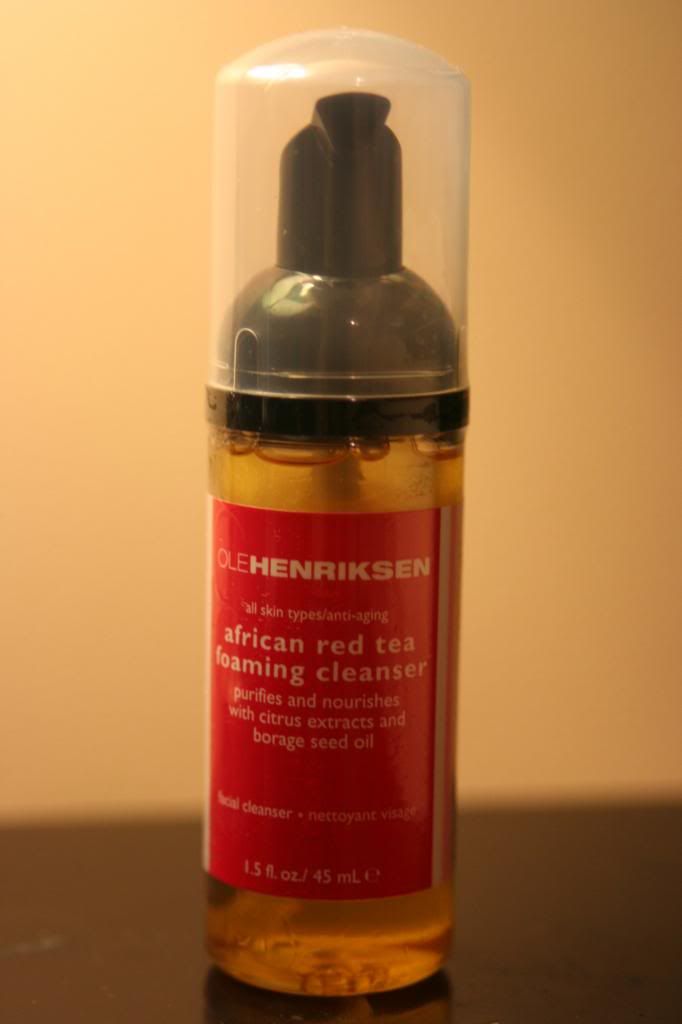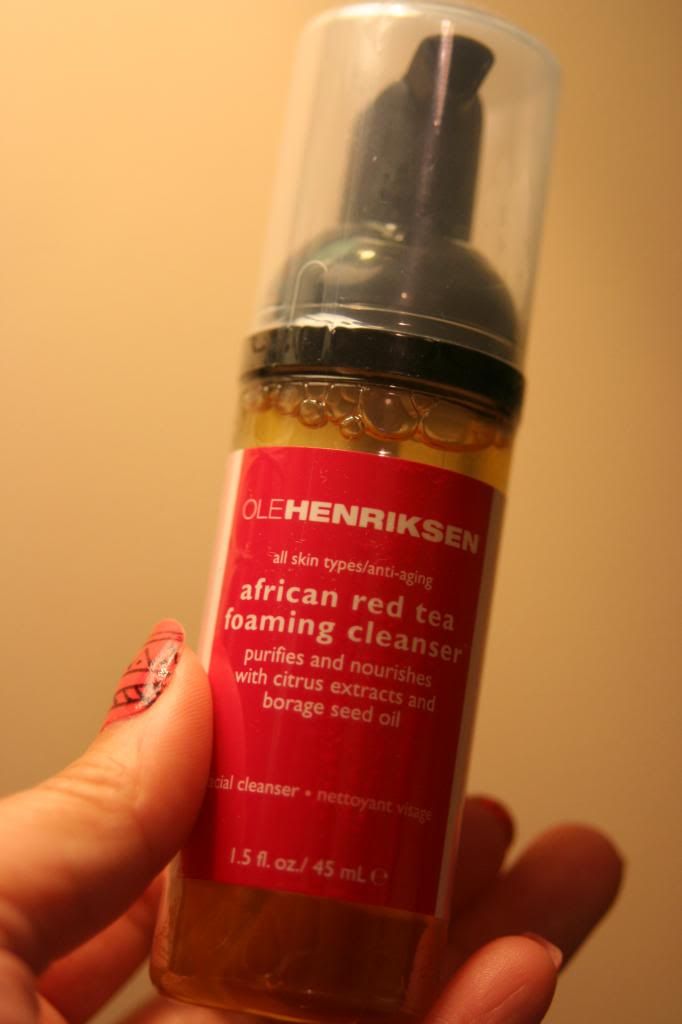 Have not tried this product yet but am excited to. Will review soon!
And lastly,
Make Up Forever HD Microfinishing Powder

This stuff is magical on my skin. I won't leave the house without it. It's great on top of your makeup but also great on just your regular skin. If you're very prone to oily or shiny skin, or have combination skin like I do, then I think you would benefit from a powder like this. It's such a fine powder, it's like baby powder. It gives you face a matte look but also gives you a luminescent flawless, baby-smooth skin tone. This is another one that I highly recommend and the smaller container is also at a very good price.
I plan on reviewing each and every one of these products in future in-depth posts! So please subscribe to my blog if you're interested in these products. Reviews will be up this week! If you don't want to subscribe by blogger, you can subscribe by e-mail on the left sidebar of my blog underneath Most Read Posts where it says "Get Email Updates!" OR just stop by every day =)