Motor Bar and Restaurant (Review)
Over the weekend, we attended the Milwaukee Auto Show then afterwards we grabbed lunch at Motor, the restaurant in the Harley Davidson Museum. I've walked in and around Motor for events at the Museum's venue space upstairs but have ever had the chance to actually dine here.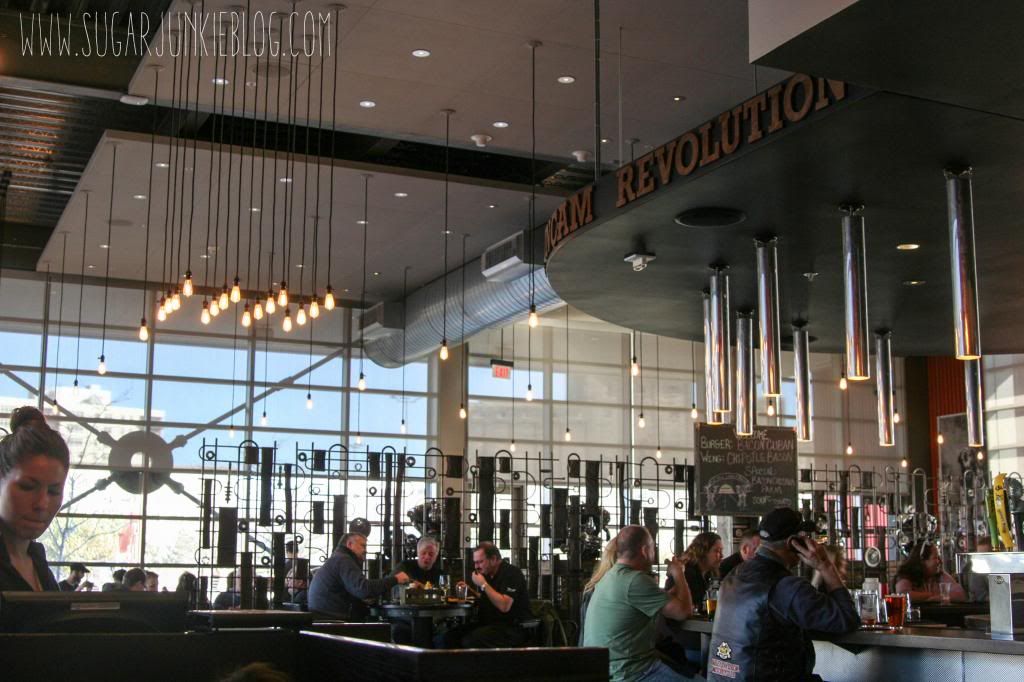 We didn't have to wait long for a table, only about 10 minutes. We perused the menu while we waited and took a look around. The atmosphere at Motor is incredible, with pieces of Harley Davidson history artfully decorated throughout the restaurant. The floor to ceiling windows let so much light into the space, allowing the light and sunshine to balance the industrial interior.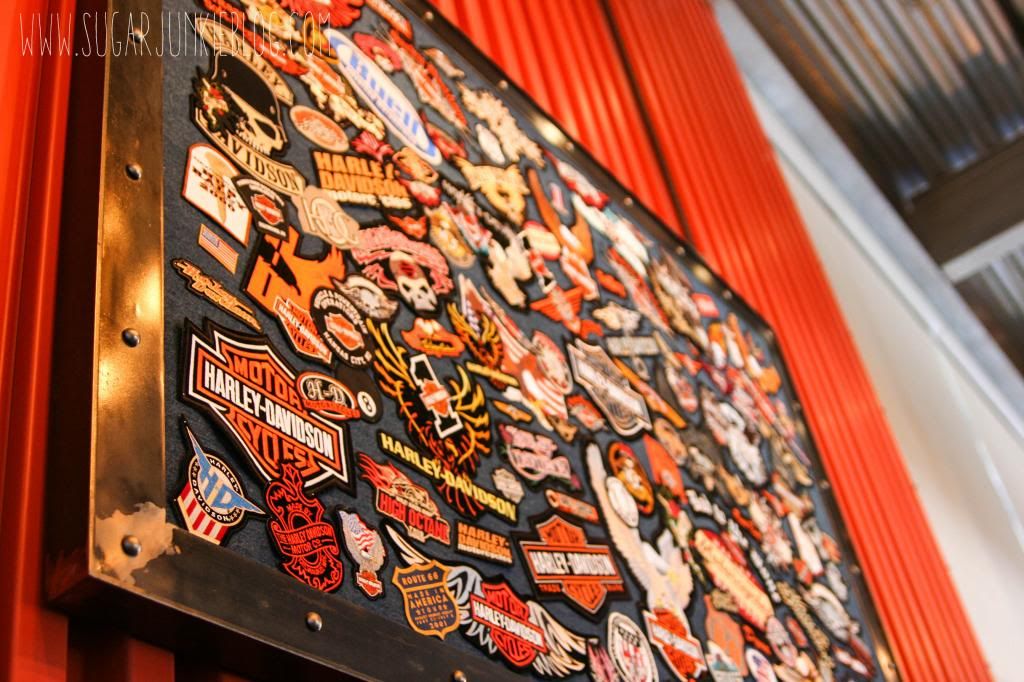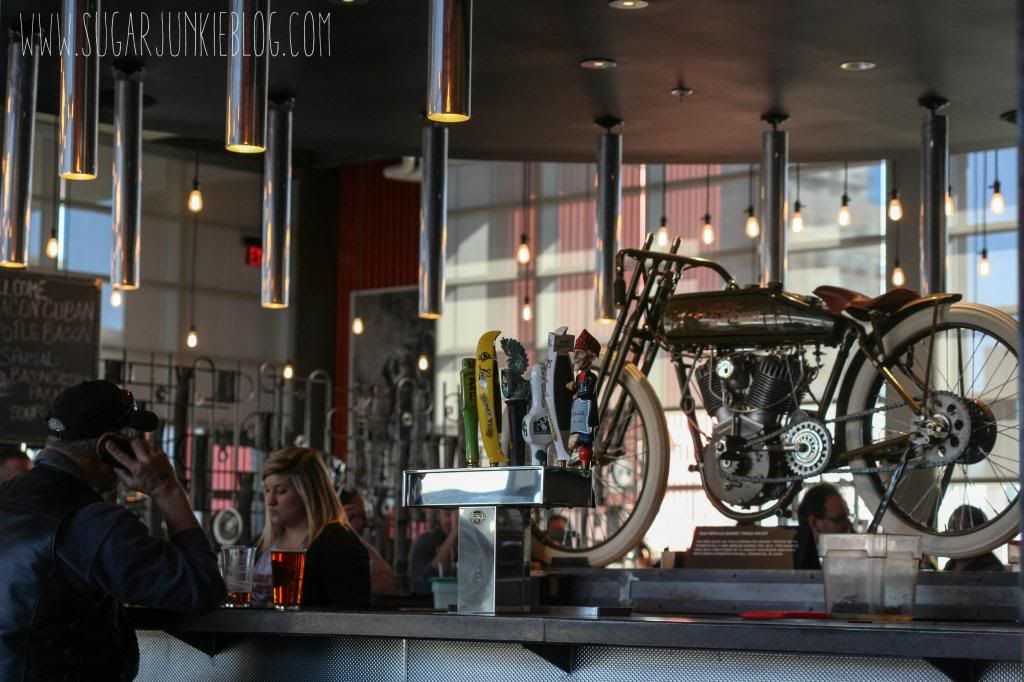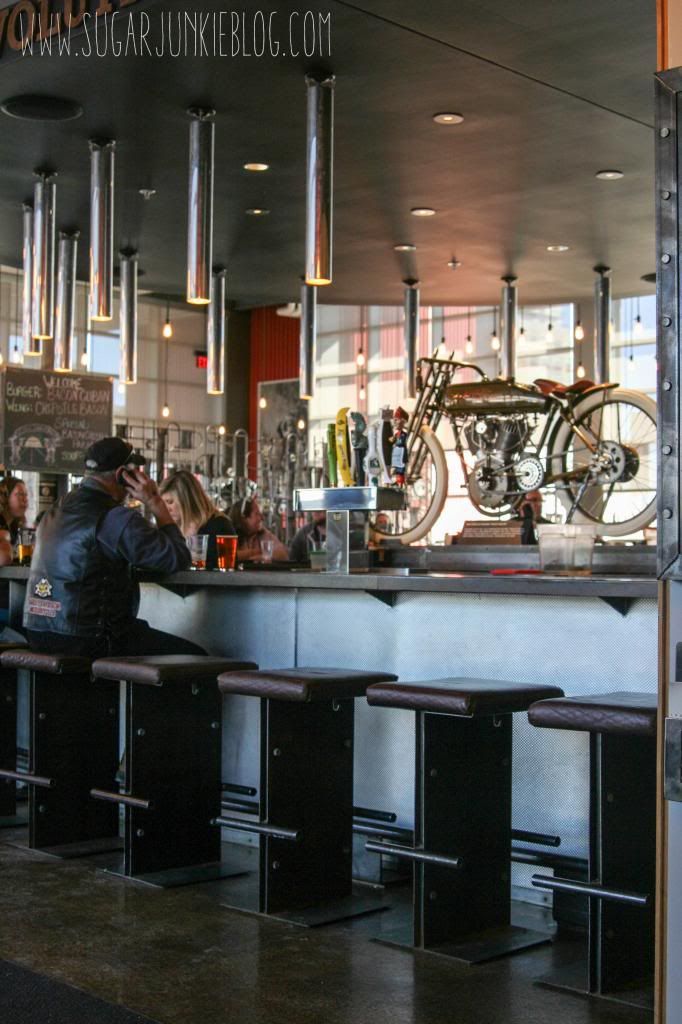 The menu is very straightforward offering burgers, an array of sandwiches, barbecue, American pasta dishes, and a few desserts. We went with the Stuffed Burger of the Month, a giant one filled with bacon, cheddar cheese, and BBQ sauce.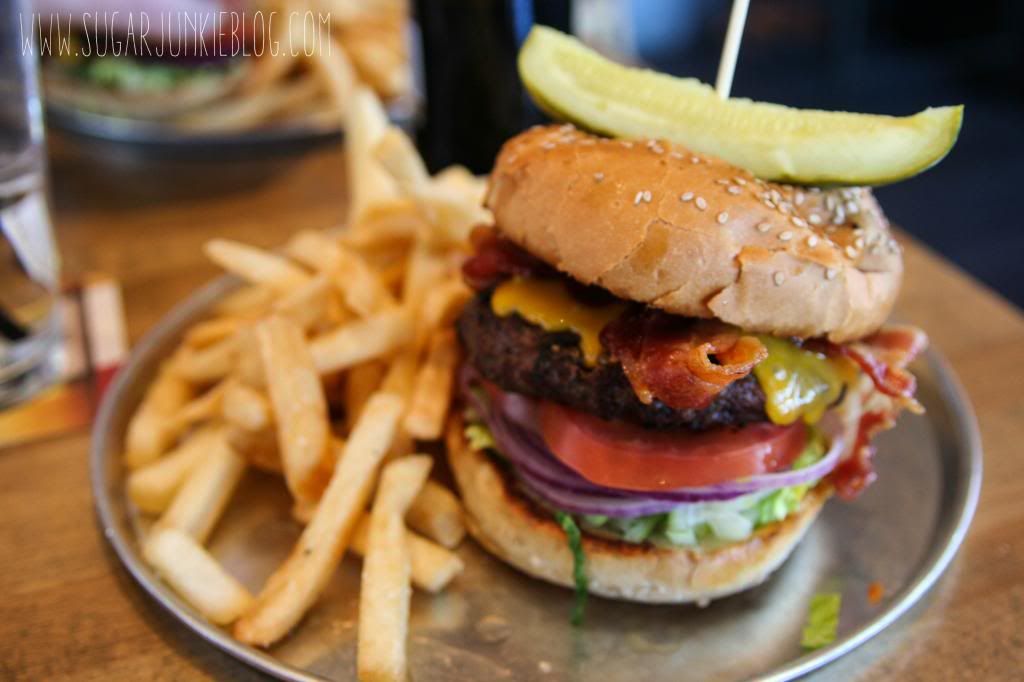 The fries were a bit dry but I liked the fact that they were sprinkled with flake salt. The burger was perfect! Motor's menu runs a bit on the pricier side but the quality is worth it. We also experienced great service from our waitress and hostess. We are big water drinkers so extra refills were necessary and our waitress (I wish I could remember her name) stayed on top of things. She was prompt, polite and answered all of our questions with a smile.

There are many places that can serve up greasy fried foods or jumbo burgers but if you're looking for a place that serves up fresh, gourmet, high quality American food, Motor succeeds in doing so.
401 W Canal St, Milwaukee, WI 53203
(414) 287-2778