Tomato Basil Chicken Pasta
I know I say a lot of recipes are easy on here. But you gotta believe me, this one actually takes the crown for being one of the easiest recipes when in reality it tastes like something you'd get at an amazing Italian restaurant or spent way more time than you did making it. You know, like something fancy.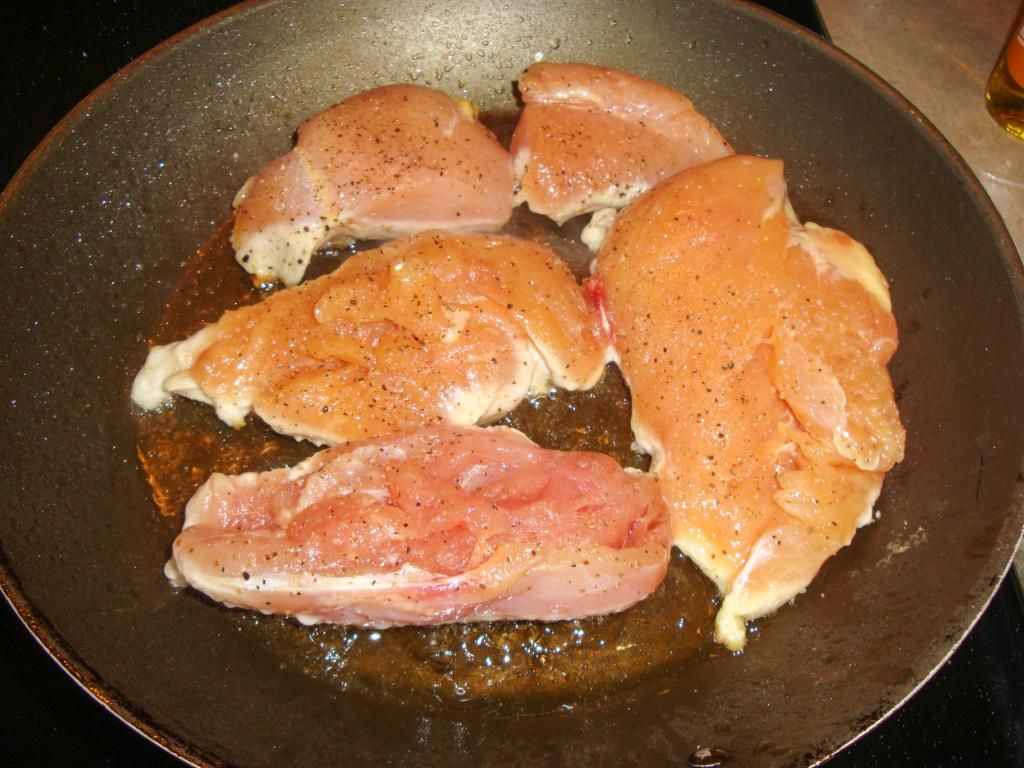 Pan-seared chicken breasts seasoned with salt, pepper, and dried basil.
The creme de la sauce. The butter is the secret behind smooth sauce.
Also, there will be a lot of sputtering and splattering when the tomatoes are added.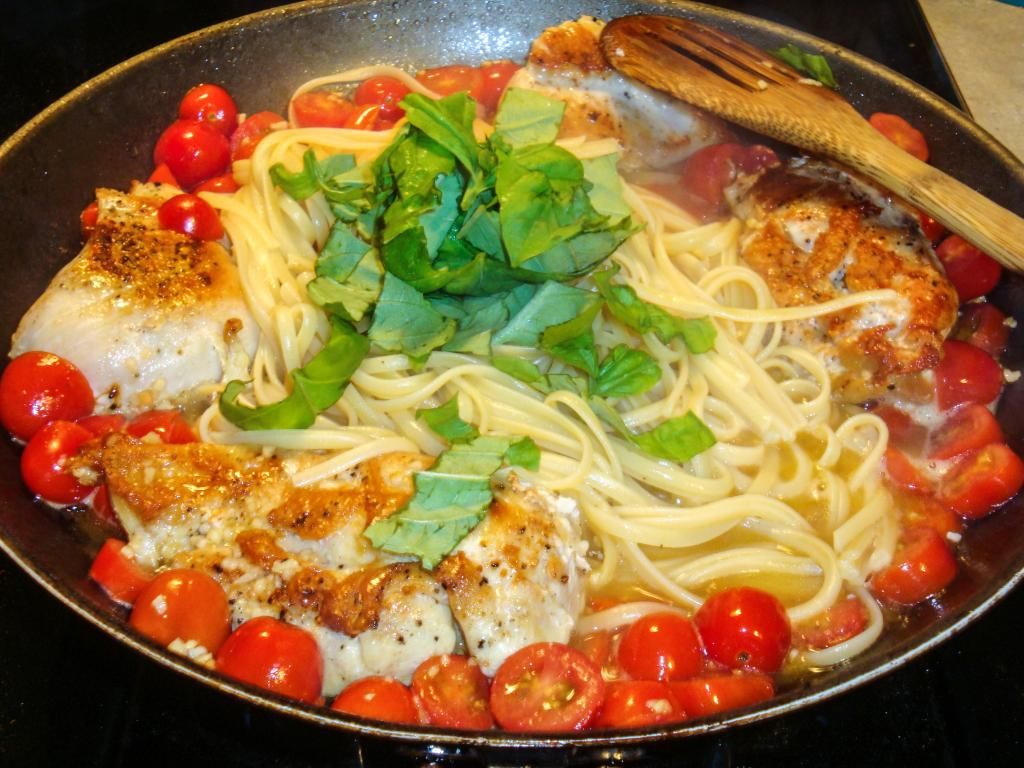 Like a damn Italian flag. Some foods are just more photogenic than others.
Tomato Basil Chicken Pasta
8 oz. pasta, cooked according to directions on box
2 chicken breasts
salt and pepper, to taste
dried sweet basil, to taste
3 tbsp olive oil
1.5 cups grape tomatoes, diced
3 tsp garlic, minced
4 tbsp butter
1/2 cup fresh basil, chopped
Mozzarella cheese, grated for garnish
Instructions
Season chicken with salt, pepper, and dried basil
Heat oil in a large skillet pan
Cook pasta according to box directions
Once oil has heated, add chicken breasts. Cook for about 4-5 minutes on each side or until no longer pink in the middle and juices run clear when cut.
Add fresh tomatoes, basil, butter, and garlic.
Season with more salt and pepper.
When all the ingredients are combined, add drained pasta and stir.
Serve garnished with more slices of fresh basil and grated Mozzarella cheese.
This one goes down in history as one of our top favorite pasta dishes. If you've always got pasta, seasonings, butter, olive oil, garlic, and/or cheese on hand then all you really need are the chicken breasts, basil, tomatoes. Classifying this as a 3-ingredient to 5-ingredient, natch all depending on what you have stocked. Give this one a try. The ingredients don't paint an accurate picture of how amazing this dish is.
Happy Eating!
Vicky